It's a big day for Carnival Cruise Line as they unveiled not only details about their biggest ship ever, but also gave us a first glimpse of their new look!
What We Know About The New Ship
A traditional steel-cutting ceremony at the Meyer Turku shipyard in Turku, Finland, kicked off construction of Carnival's largest ever ship, which is set to be delivered in 2020. Even as that ship is being introduced to the world, a second ship in the new XL class will begin construction, with that one set to begin sailing in 2022… just in time to mark the company's 50 anniversary.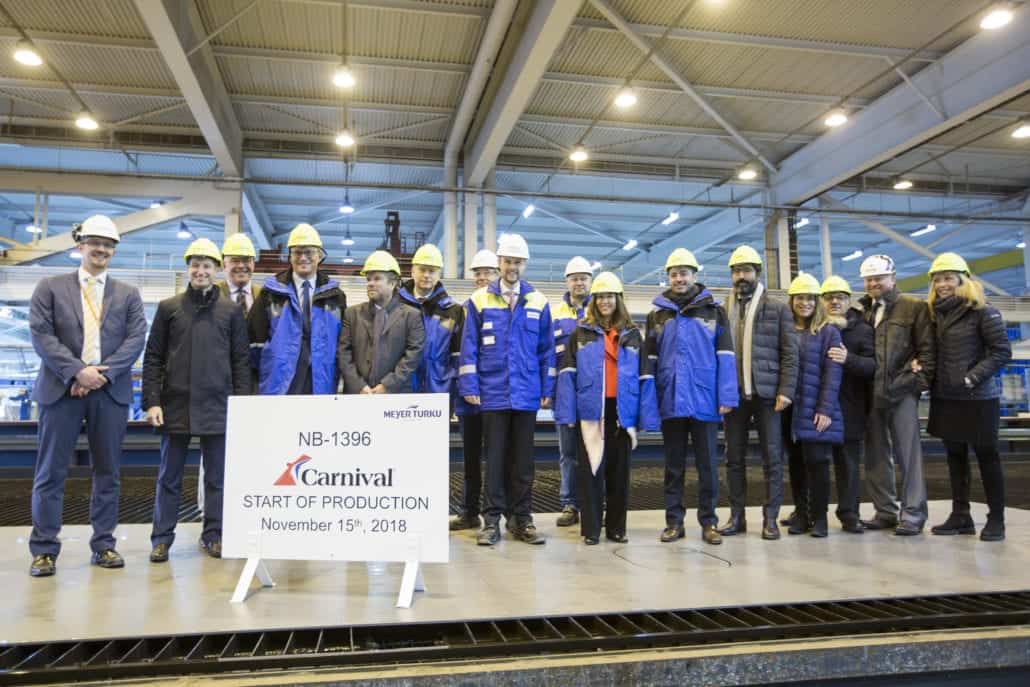 "This new ship promises to be truly special, from its groundbreaking technology and one-of-a-kind features to its distinctive livery and hull design that is both timeless and forward-thinking while paying tribute to our nearly 50-year history of making wonderful vacation memories for our guests," said Christine Duffy, president of Carnival Cruise Line.
Immediately after the steel-cutting ceremony, work began on the ship which will play a major role in Carnival's "green cruising" design platform. For one thing, it will be the first North American-based cruise ship to be powered by liquefied natural gas. And while the ship's name has not yet been revealed, we do know that it is set to begin sailing out of Port Canaveral, Florida, in 2020. The company is taking a "tune in tomorrow" approach with further details: the name is expected to be unveiled in early December of this year, with the ship's inaugural-season plans coming in January of 2019, and details about what passengers will find on board coming later in 2019.
The New Look Of Carnival
Meanwhile, the ceremony also served as the grand unveiling of a dramatic new design — playing on Carnival's long-standing red, white and blue logo — which will grace the new ship's hull. Described as a celebration of the company's legacy as America's Cruise Line, the new design pays homage to maritime traditions. The design — by New York-based Bluarch Architecture — maintains the color scheme which has become downright iconic in the travel industry. The hull art will feature a navy-blue hull (inspired by officers' uniforms) along with vibrant red and white accents which will run the entire length of the 1,130-foot-long ship.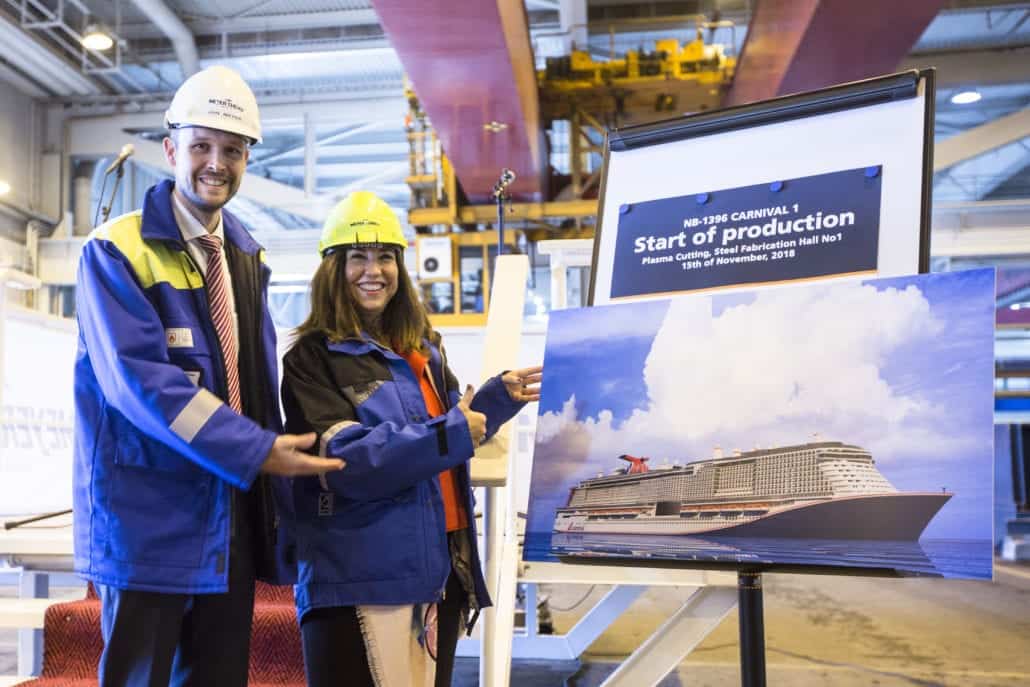 What do you think of the new look? Are you excited to see what features Carnival introduces on their newest ship?