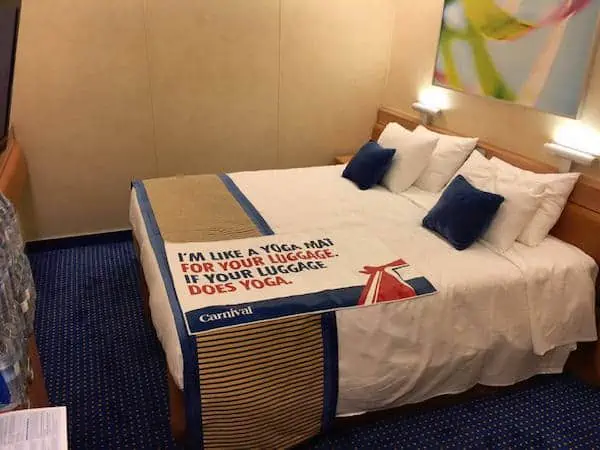 For many cruisers, part of the fun is decorating their stateroom and its door. This week, Carnival Cruise Lines sent a note to travel professionals advising them of changes to their policies regarding decorating, and it's something every future cruiser should be aware of to avoid trouble down the line.
What Are The Guidelines?
"We recognize that some of our guests like to decorate their staterooms," the note began, "and we, too, love seeing their creative decorations! However, for safety reasons, we must ask that [passengers] abide by the following guidelines." And it's incredibly important that cruisers peruse the following information, as Carnival's missive goes on to say that non-compliant decorations "will be removed and no compensation will be provided." The changes will go into effect for all sailings after October 31, 2016.
Changes
Only use fire-retardant materials. Items sprayed with fire-retardant spray are not acceptable.
Decorations may only be placed on the stateroom door and not the surrounding frame, walls or railings.
Over-the-door hanging organizers must hang INSIDE the stateroom, and must also be made of fire-retardant materials. They can not damage the door.
No decorations of ANY KIND are allowed on balconies.
No decorations or items may be placed over light fittings or fixtures. This may restrict the airflow and cause the item to ignite.
No string lights of any kind.
In keeping with their own policy changes, Carnival adds that "all stateroom decorations purchsed via our Fun Shops will be made of fire-retardant materials as of October 31."
Do you decorate your stateroom when cruising? Will any of the policy changes impact your normal decorating plans?