Shaquille O'Neal is known for his larger-than-life personality as Carnival Cruise Line's Chief Fun Officer (CFO). Now, the former basketball star has a tiny sidekick "Mini CFO" who makes his debut in a creative new marketing campaign to promote the cruise line's selection of shorter cruise itineraries.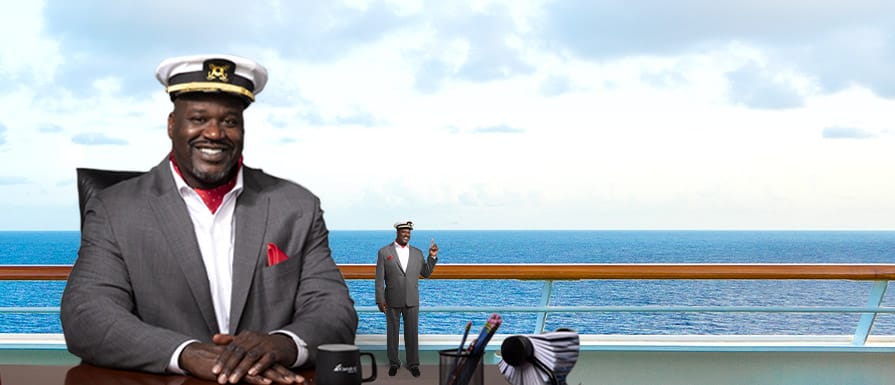 Through a series of videos and digital media, the NBA Hall of Famer and his pocket-sized counterpart highlight the convenience and affordability of Carnival's variety of three to five-night voyages.
"Cruising is the best vacation around and Team Carnival is hard at work getting ready to sail again when the time is right. And my new pint-sized sidekick is the perfect way to let everyone know all the fun they can have on a Carnival cruise," O'Neal said.
Carnival is the industry leader in short cruises, with departure ports along the East and West Coasts and the Gulf of Mexico. About half of Carnival's fleet operates short cruise itineraries that visit top destinations in the Bahamas and Mexico, as well as private destinations such as Half Moon Cay and Princess Cays, which are both in the Bahamas.
The "Mini CFO" campaign launches today across digital, social, CRM, and trade avenues.
Other Carnival News
To celebrate National Pizza Day last week, Carnival released new details on the Italian-themed La Piazza zone on its new vessel, Mardi Gras.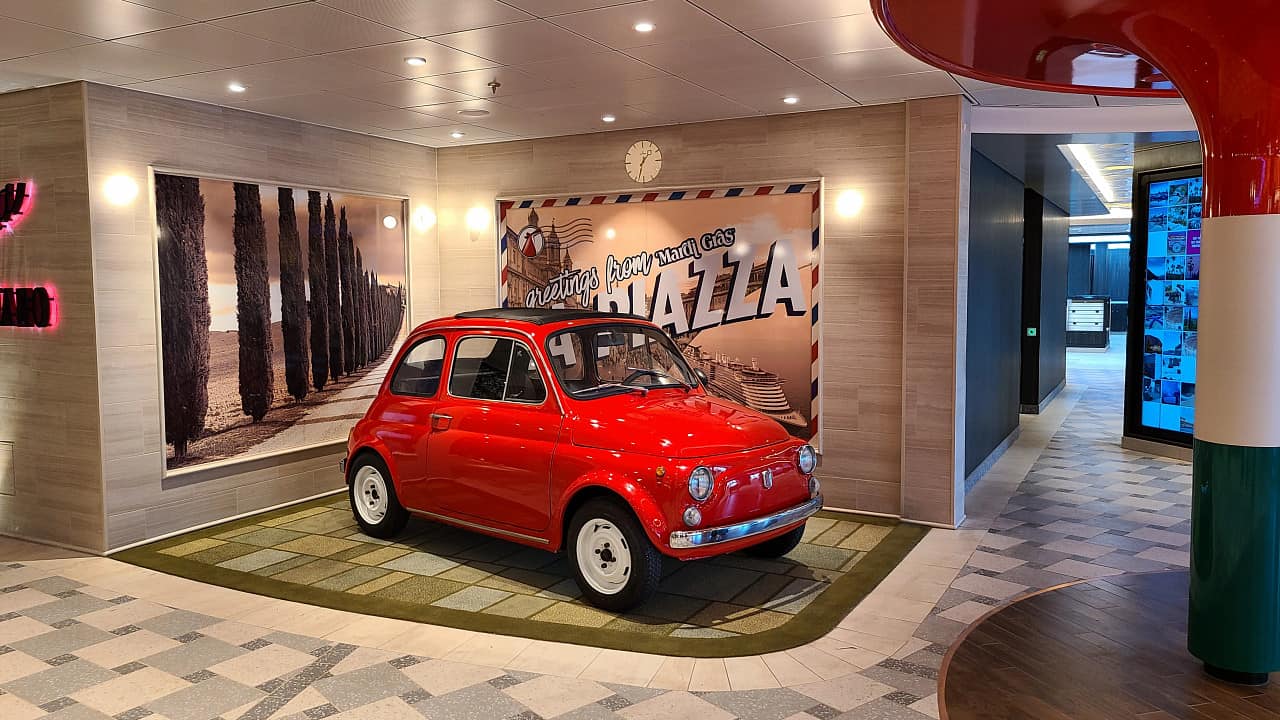 La Piazza will include a number of dining venues and bars, including the largest version ever of Carnival's family-style Italian specialty restaurant, Cucina del Capitano. The zone will also include Pizzeria del Capitano where you can grab a quick slice of pizza, as well as a new venue called Piazza Panini which will serve paninis, deli classics, and desserts.
La Piazza will also play host to a new bar, called Bar Della Rosa. Modeled after a little Italian café, you can stop in for a Bellini, an Aperol Spritz, or one of a variety of wines on the menu.