When the world went on lockdown last year, and even now as most things are opening back up, chances are we've spent a lot of time at home doing things with our families.
One of those activities might be playing board games, especially if you have family members with particularly competitive spirits or who love a good challenge.
As we continue to wait for the cruise industry to resume sailing, we can at least live the cruise life vicariously through a brand new board game partnership: Carnival Cruise Line and Monopoly.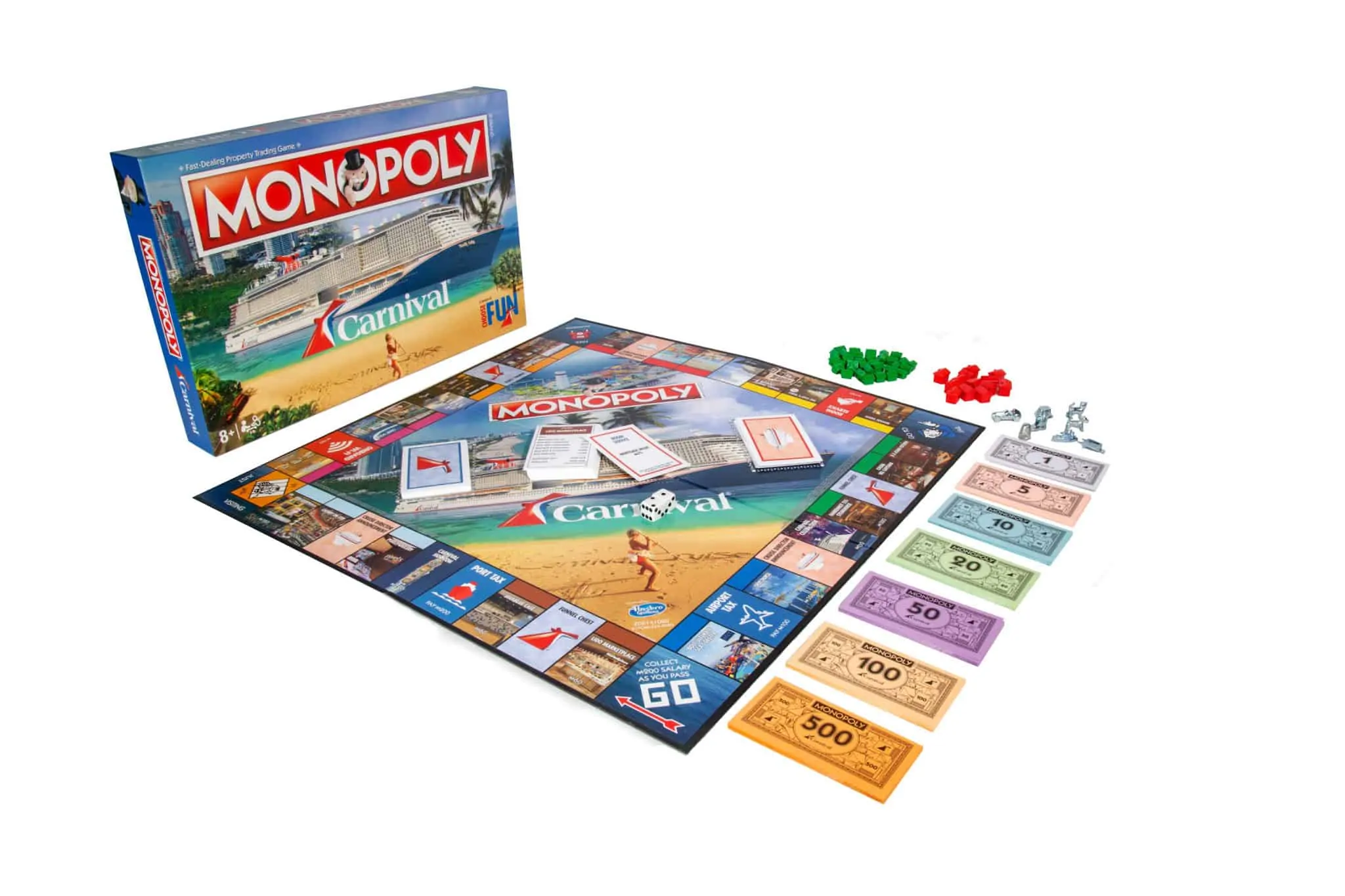 The cruise line announced today a cruise-themed version of the classic board game that people around the world seem to either love or hate: Monopoly Carnival Fun Edition.
The signature elements of the "Fast Dealing Property Game" are all present in this sea-going version, but with a unique twist including 28 popular Carnival Cruise Line features. These include the brand-new BOLT roller coaster that will debut on Mardi Gras, the Cherry on Top ice cream and candy story, the Lido Marketplace, and JavaBlue Café — all of which will serve as landing spots for players.
READ MORE: Carnival Offers Options For Guests Booked Through July 2021
Each space has a designated value, and players purchase these properties with money emblazoned with the cruise line's iconic funnel. There are also Cruise Director Announcements and Funnel Chest Cards with challenges and directions for players, while game pieces (of course) include a cruise ship.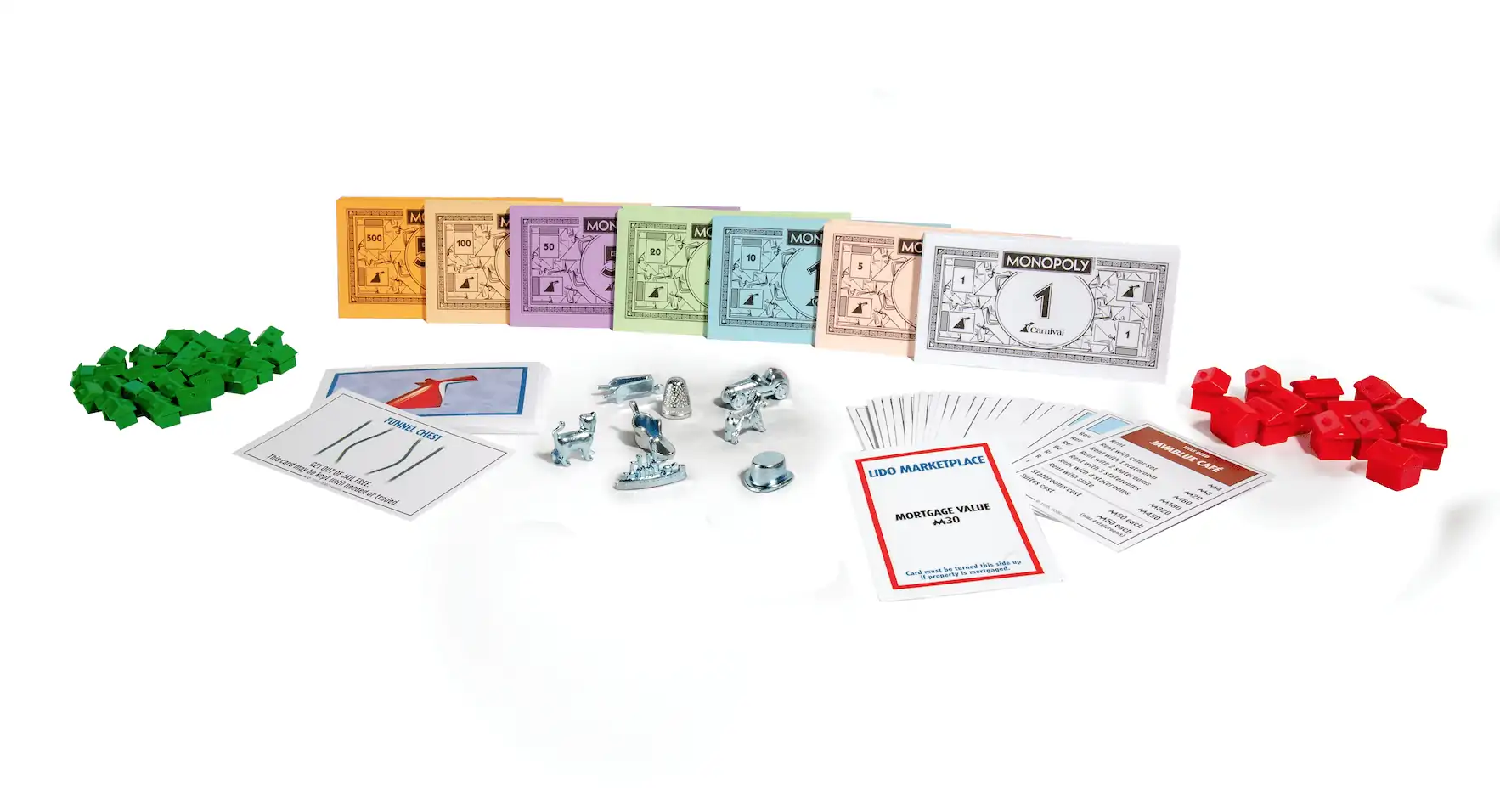 "Everyone has played Monopoly and we're excited to create this one-of-a-kind version that includes many of Carnival's most popular onboard spaces that we're sure our fans will enjoy," said Andres Villalever, director of retail for Carnival Cruise Line. "We're always looking for new ways to celebrate the Carnival brand and when we had the opportunity to be a part of this custom-designed Monopoly game, we jumped at the chance."
The special Carnival Cruise Line edition of Monopoly is available on the cruise line's retail website, shop.carnival.com for $39.99.