Carnival Cruise Line will use a float in the Rose Parade to introduce their newest ship, Carnival Panorama, to the world on New Year's Day.
Meet Carnival Panorama
Talk about a unique way to preview a ship. While Carnival's newest vessel won't actually welcome passengers until next December, a 55-foot-long float made of tens of thousands of flower petals — each of which was applied by hand — will "sail" the five-mile long parade route.
Around 700,000 spectators are expected to line the parade route, not to mention the huge audience who'll view the event on television.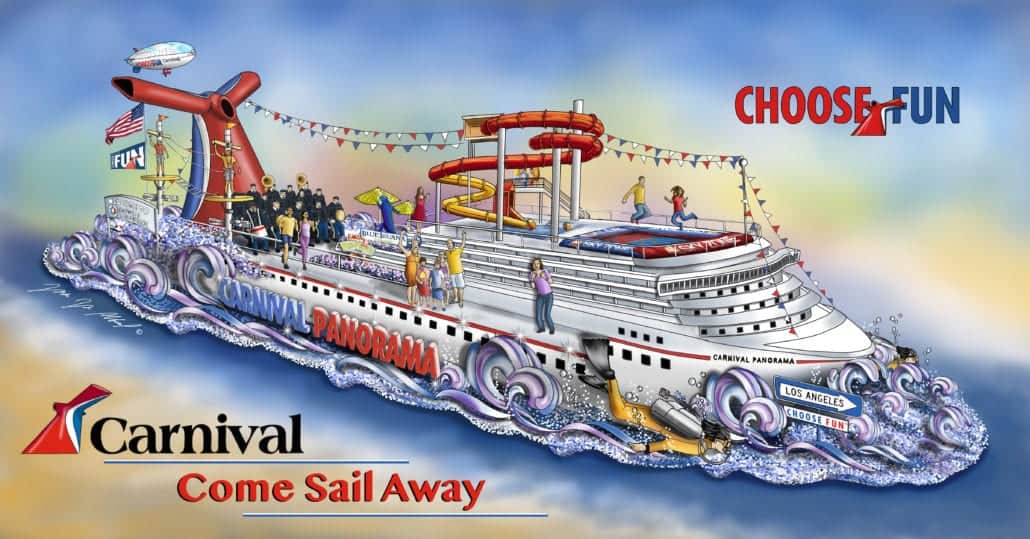 Why use the parade to unveil Panorama? Because the Rose Parade takes place in Pasadena, California, and the ship will be sailing out of nearby Long Beach. Company president Christine Duffy says that Panorama's arrival "will only strengthen our position as the most fun vacation in the region."
The float — designed by Carnival's in-house creative team and Fiesta Parade Floats — will feature flowers from more than 100 countries, representing the number of nations that Carnival employees come from.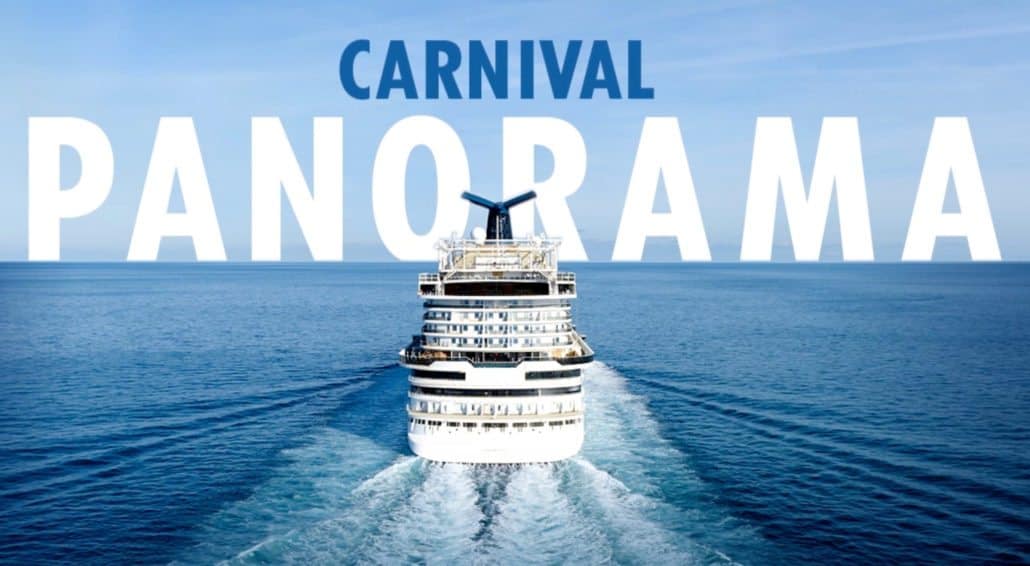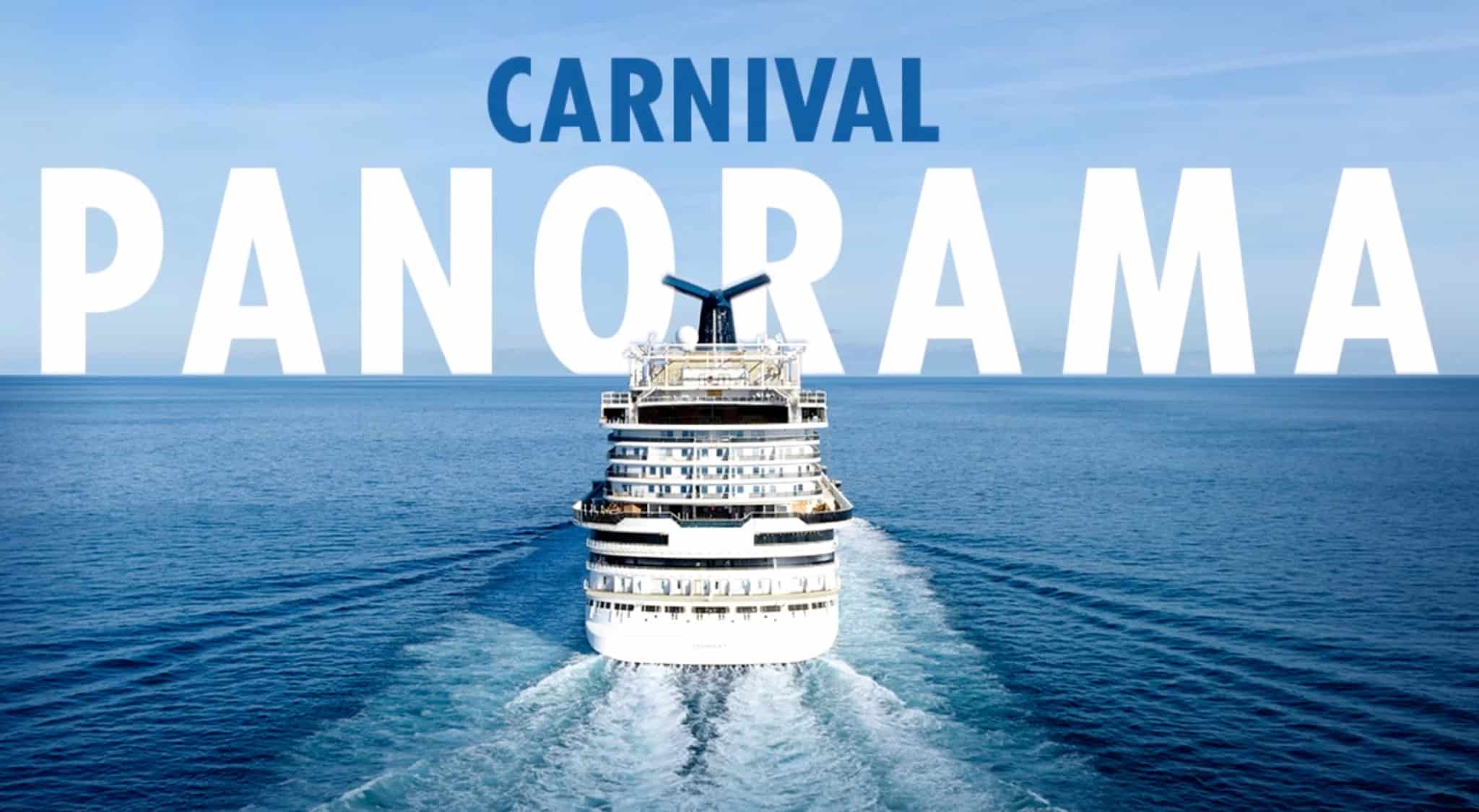 And what will the float itself feature? We'll see floral representations of not only the new ship, but passengers enjoying a cruise excursion on which they're snorkeling. (Keep your eyes peeled, and you might catch a glimpse of a RedFrog and BlueIguana, representing their popular onboard watering holes!) But the real attraction promises to be the folks who'll be bouncing atop the float, representing the ship's Sky Zone trampoline park.
READ MORE: Carnival Ship Adds New Attraction
"As a Los Angeles-based company," said Sky Zone president Jeff Platt, "being a part of the Rose Parade is a truly unique and unforgettable way to announce our first Sky Zone at sea, which presents guests of all ages an opportunity to experience exciting new ways to play aboard the amazing new Carnival Panorama."
Carnival Honors Military Families
As the cruise line which proudly carries more military personnel and their families than does any other, it's only fitting that Carnival's Rose Parade float will also salute the Armed Forces. Riding high on the flower-covered version of the ship will be Deshauna Barber, godmother of Panorama's sister ship, the Carnival Vista. In 2016, Barber became the first active member of the military to ever be crowned Miss USA.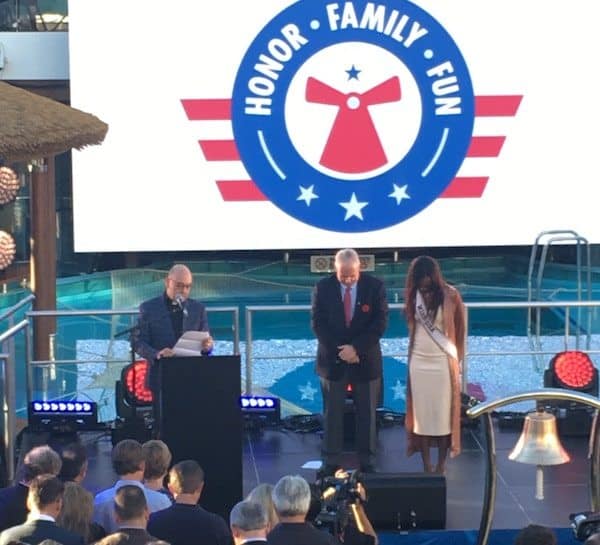 Given that the theme of this year's Rose Parade is The Melody Of Life, Carnival will use their float to encourage people to "Come Sail Away." Once Panorama begins sailing out of Long Beach, passengers will be able to do exactly that, enjoying year-round 7-day trips to the Mexican Riviera. Panorama will be the first new Carnival ship to call California home in 20 years.