The search continued Monday morning for a passenger who fell overboard while sailing on a Carnival Cruise Line ship out of New Orleans. While the ship is now moving toward its next port of call, passengers aboard the ship report that the Captain informed them the Mexican authorities would continue the search.
The Search Continues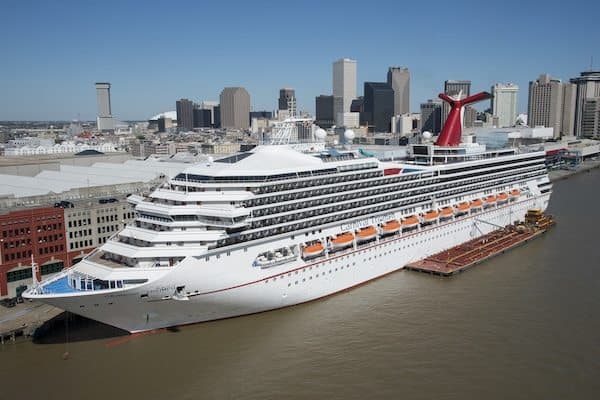 Few details were available about the missing woman, who was reportedly seen falling off the Carnival Triumph on Sunday night. At the time, the ship — which had sailed out of New Orleans — was on day two of a scheduled five-day sailing from The Big Easy to Cozumel.
A spokesperson for Carnival confirmed to local media that a 44-year-old woman "was seen going overboard" Sunday evening and that "Carnival's CARE team is providing support and assistance to the guest's family."
As of mid-day Monday, passengers on board the ship were reporting that the Captain had announced that the Mexican Coast Guard would be taking up the search-and-rescue efforts. The ship's call on Progresso has been cancelled, and they will head directly to Cozumel for an overnight stay.
The Carnival Triumph is currently operating 4- and 5-day cruises out of New Orleans, although it was recently announced that she will soon be deployed from a selection of ports that will include Fort Lauderdale and New York City and see her doing a wide variety of itineraries.
Our thoughts and prayers are with the family and, as always, we encourage people to avoid speculating as to what may have happened in favor of respecting that a family (not to mention the crew of the Carnival Triumph) is dealing with a tragedy which few of us can comprehend.