Carnival Cruise Line's ship Carnival Venezia will feature a brand-new specialty restaurant for the line called Il Viaggio, which is Italian for "The Voyage."
The venue's food and beverages have been curated to showcase distinct culinary regions of Italy. Each menu item is representative of a regional specialty, so guests can create meals that bring together different tastes from across different areas of Italy.
Here's a sampling of menu selections from each of the three courses:
Starters
House-Made Burrata (Lombardy): A soft, fresh Italian cheese is accompanied by heirloom tomatoes and Genevese pesto
Panzarotti (Campania): A golden brown and savory puff stuffed with sausage and pesto
Supli al Telefono (Lazio): Crisp risotto croquette filled with mozzarella and marinara sauce
Entrées
Pappardelle Al Cinghiale (Tuscany): Delicious ribbon pasta is tossed with pork ragu in a red wine marinade
Jumbo Shrimp Scampi (Venice): A classic scampi sauce is flavored by garlic, pepperoncino, Pinot Grigio, and accompanied by lemon risotto
Pasta alla Genovese (Liguria): San Marzano tomato sauce flavors ziti pasta, along with cooked onion and simmering beef rib
Desserts
Mile-High Gelato Pie (Tuscany): A special creation that includes the delicious flavors of salted caramel, mocha, toasted coconut, and Chantilly cream
Cannoli Siciliani di Ricotta (Sicily): Crunchy shells filled with delicious ricotta cheese flavored by marsala wine and chocolate chips
Tiramisu (Venice): Espresso-flavored quintessential Italian dessert with mascarpone cream
The menu will also feature signature dishes called "Favorito" entrees. Among them are the Sicilian-inspired Pollo Parmigiana Pizza made with a crispy chicken crush pizza with tomato basil sauce, mozzarella, pepperoncini flakes, parmesan, and a honey-chili dressing, and the Lombardy-influenced Lombata Milanese — a 16 oz. bone-in veal chop that's thinly pounded, lightly breaded, pan-fried, and served with a green salad.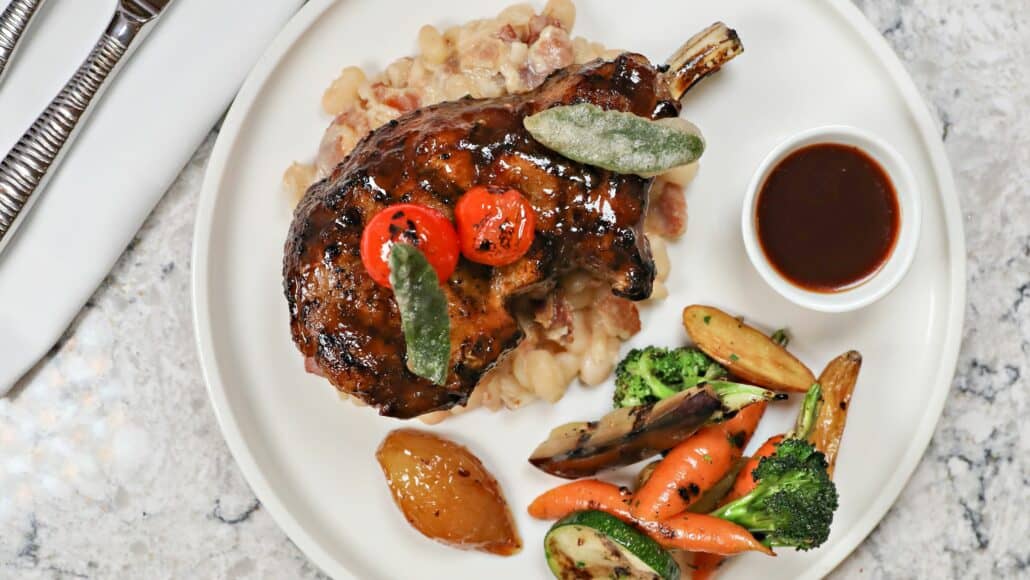 Il Viaggio's culinary team will be led full-time by an Italian executive chef.
The backdrop of the restaurant will celebrate the theme of journeying through Italy. Through artwork and architectural touches, Il Viaggio's visual aesthetic will bring to life a nuanced portrayal of journeying through diverse Italian landscapes, and guests will also have the option to dine outdoors on the lanai. Il Viaggio will also feature a show kitchen.
Il Viaggio will have a flat charge of $42 for adults and $10 for kids.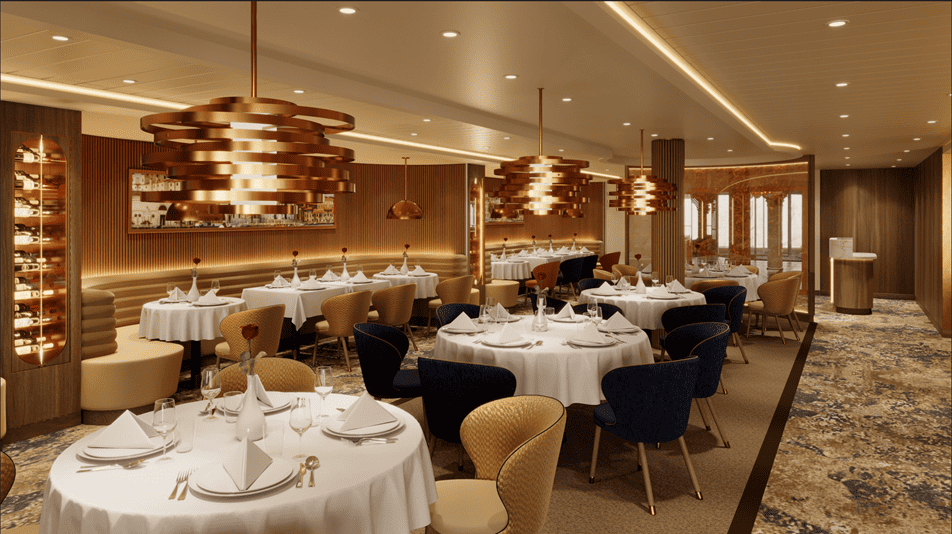 Carnival Venezia will be the first ship to showcase Carnival's new 'Carnival Fun Italian Style' product, which will also include Carnival Firenze.
Carnival Venezia is currently undergoing renovations in Spain and will embark on a 15-day transatlantic cruise on May 29th from Barcelona. She's scheduled to begin operations from her new home in New York City on June 15th.
READ NEXT: Carnival Celebration Chef's Table: My Overview and Thoughts