On the heels of Carnival Horizon arriving at her new home in Miami, Carnival Vista received an equally warm welcome and Texas-sized celebration at her new home port of Galveston this weekend.
Howdy, Vista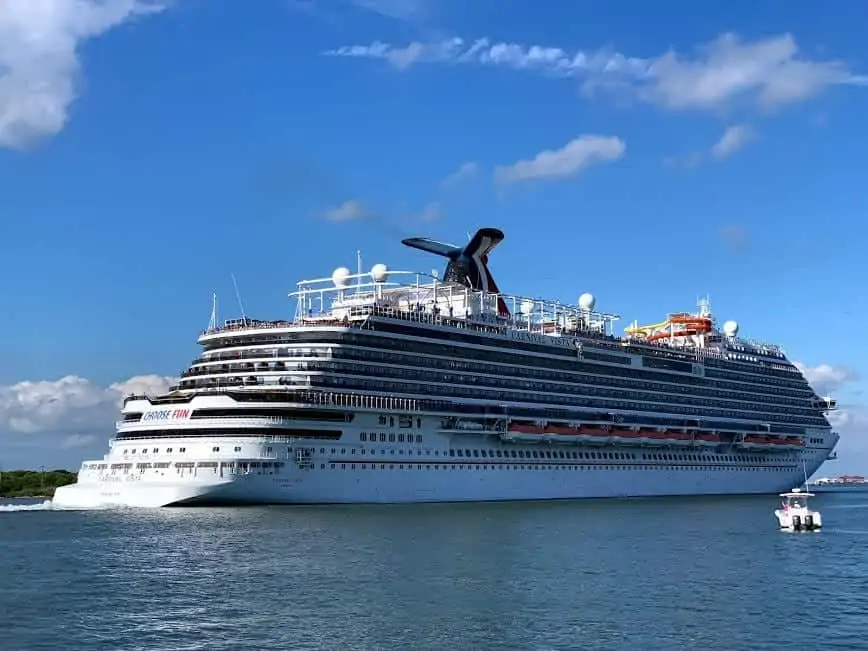 Brand Ambassador John Heald opened the celebrations by introducing the day's honored guests, which included Carnival Cruise Line President Christine Duffy, Vista's Godmother Deshauna Barber, several senior ship officers, and Port of Galveston officials. And, in a very on-brand act, as soon as President Christine Duffy took to the stage she celebrated the hard-working crew before immediately recognizing the active and retired military, including Godmother Deshauna Barber and all the heroes there through the Operation Homefront program.
Carnival Solidifies its Gulf Coast Presence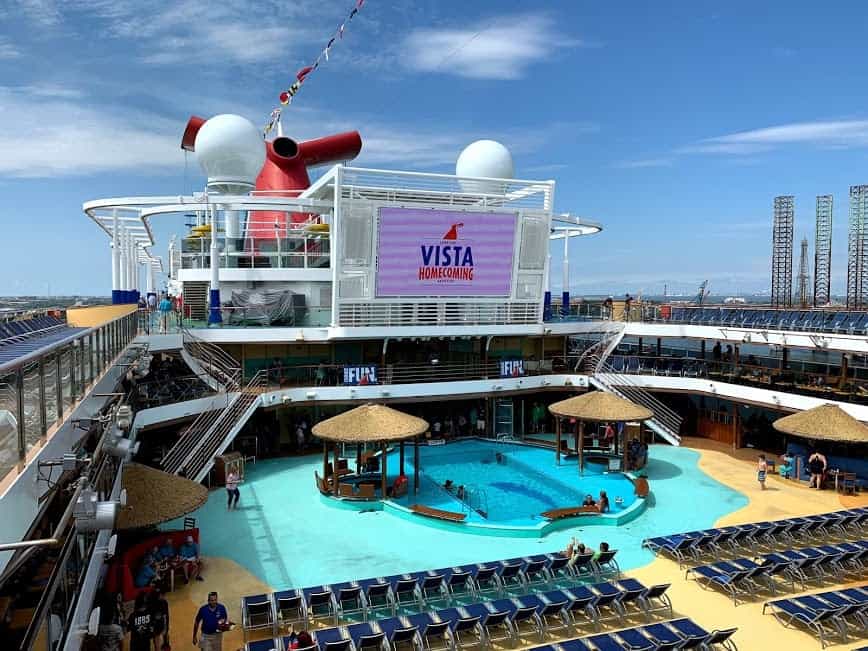 Carnival Vista is the largest Carnival ship to ever sail out of Texas, joining two other Carnival ships that also sail year-round from Galveston (more ships there than any other cruise line). Duffy emphasized how important the Gulf Coast market is to cruising, noting that "50% of the U.S. population can drive to a Carnival ship in 5 hours or less… We're here year-round, and we think that makes a big difference to the relationship and the partnership we have with the communities we serve."
Carnival does indeed invest in those local port communities, too, as Duffy presented two $10,000 checks at the homecoming ceremony – one to the Houston SPCA, and one to the Houston Food Bank.
In turn, Galveston Mayor Pro Tem Craig Brown presented Duffy with a key to the city. He also declared September 23 as "Chosen Fun" day in Galveston to honor Carnival's commitment to the port.
The final 'surprise' of the day was the hard-to-miss "bumper sticker" on the back of the ship that marks the line's new tagline, 'Choose Fun.' The idea for the bumper sticker came from Carnival's Chief Fun Officer (CFO), Shaquille O'Neal.
Read More: 35 Carnival Vista Tips
A Growing Port in the Lone Star State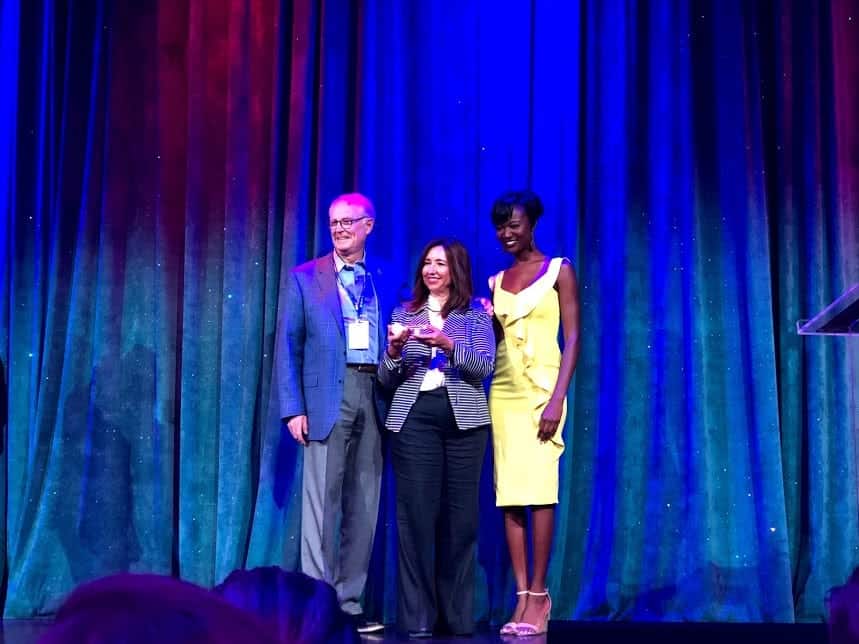 "What Carnival Vista does is it sends a message to the cruise industry that we're ready to grow in number of passengers and continually increase our economic impact on the state of Texas as well as this region," said Roger Rees, Port of Galveston Director.
Just a few weeks ago, Rees let slip that the Port of Galveston is in talks to build a third cruise terminal – further proof of the port's growing demand among cruisers. "By the end of the year, we should be hitting the one-millionth passenger here."
Vista's New Itineraries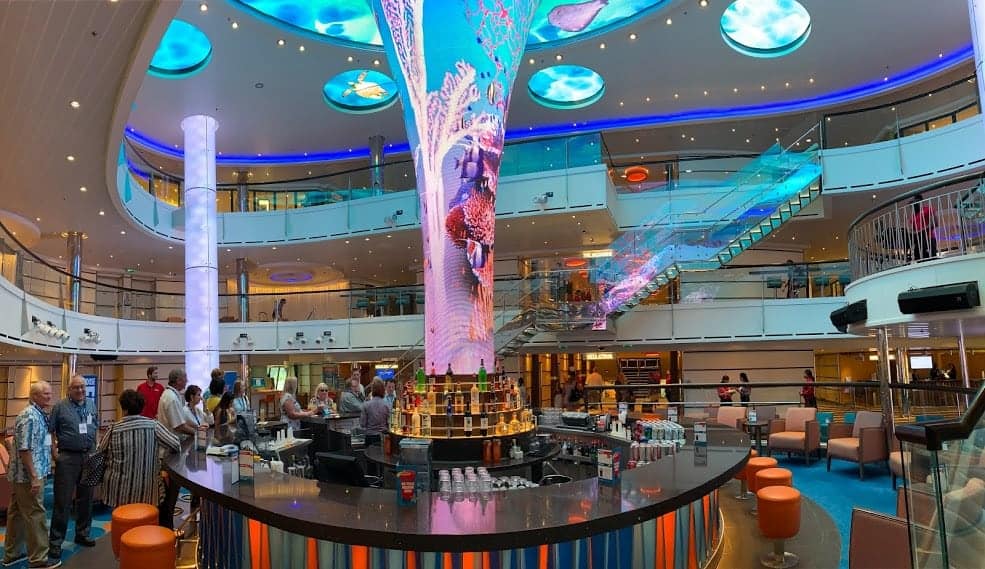 Vista will take over Carnival Breeze's 7-day Western Caribbean cruises, with the sailings departing on Sundays and stopping in either Montego Bay, Grand Cayman, and Cozumel or Mahogany Bay, Belize City, and Cozumel.
Cruiseline.ui.init({
domain: "cruiseline.com",
callback: function() {
new Cruiseline.check_price({
referral: "cruiseradio.net",
key: "623eb945c1f4820d9891e847df79a252",
containerId: "cruiseline-horizontal-check-prices-widget-carnival-vista",
widgetTitle:"Search Carnival Vista Sailings",
horizontal: true,
shipSlug: "carnival-vista"
});
}
});