Hear Our Live Broadcast
[smart_track_player url="https://traffic.libsyn.com/cruiseradioshow/CR_JAN_23_15_MIX_AU.mp3″ title="Carnival Vista Reveal " artist="Cruise Radio" ]
Vista literally means "a pleasing view." Now that the word's finally out about the brand-new and highly innovative Carnival Vista, it seems there are indeed plenty of must-see views to take in on this new offering due out in April 2016.
The 136,000-ton Carnival Vista will connect almost 4,000 guests with the sea like never before through sweeping ocean views at every turn. She'll also offer several new first-at sea features to awe and inspire guests.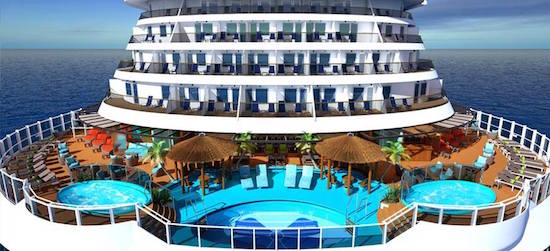 Outdoor Views
SkyRide is the showpiece of the newly revamped outdoor space on the Carnival Vista. On SkyRide, you can pedal power your way around an 800-foot suspended track 150 feet above the sea with panoramic views on a hanging recumbent-like bike. Located in the expanded outdoor activity park with SkyRide are SkyCourse, a suspended ropes course, and the new sports hangout The Clubhouse at SportSquare featuring mini-bowling, ping pong, sports video gaming and more.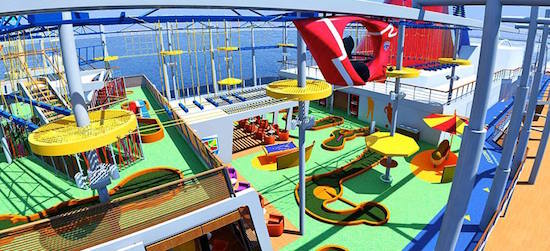 For outdoor water fun, Carnival Vista will feature the largest WaterWorks water park in the fleet including the brand new Kaleid-O-Slide, a water tube adventure over 455-feet long with dazzling kaleidoscopic effects and ocean views.
Food Views
Brand new and only available on the Carnival Vista is the New England-inspired Seafood Shack. An indoor/outdoor dining venue located on Lido, the menu will feature favorites for purchase like lobster rolls, steamed lobster, fried shrimp, crab cakes, fried clams and more.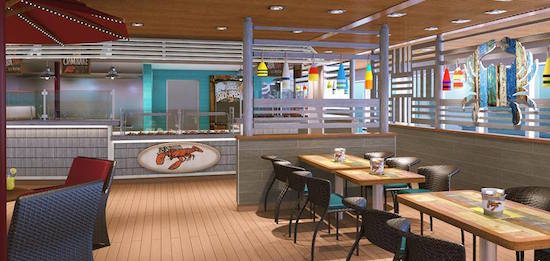 The popular Red Frog Pub gets into the fun with a new view on the line's beer. Each sailing, the Pub will be brewing new creations in the on-board brewery that can be enjoyed in the indoor/outdoor space.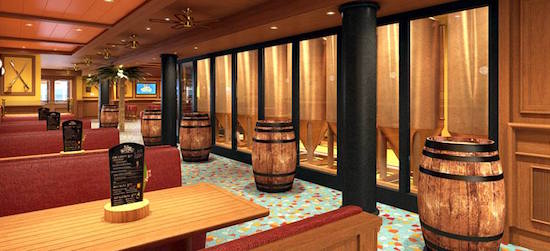 Also getting a new addition is the Latin-infused Havana Bar. On the Carnival Vista, the space will have a new Havana Pool on the aft of the ship that features stunning ocean views and relaxation areas.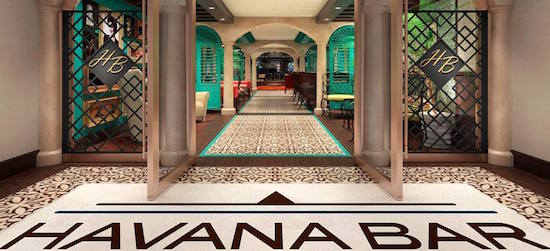 Some other Carnival classics and favorites get new outdoor eating spaces on the Carnival Vista. Fahrenheit 555, a classic American steakhouse, and Japanese-style Bonsai Sushi restaurant will both offer indoor and outdoor dining options for guests.  Even the Library Bar is getting in on the action with new outdoor spaces. For desert, Cherry on Top will now feature a custom ice cream creation bar.
Multiplex Views
There's no such thing as 'stuck' inside on the Carnival Vista which will offer the first-ever IMAX® Theatre at sea in the all-new Carnival Multiplex. Guests will be able to see the latest Hollywood offerings, IMAX classics and IMAX documentaries. The Thrill Theater is located right next door offering a multi-dimensional viewing experience. Don't miss the concession stand offering popcorn and movie snacks.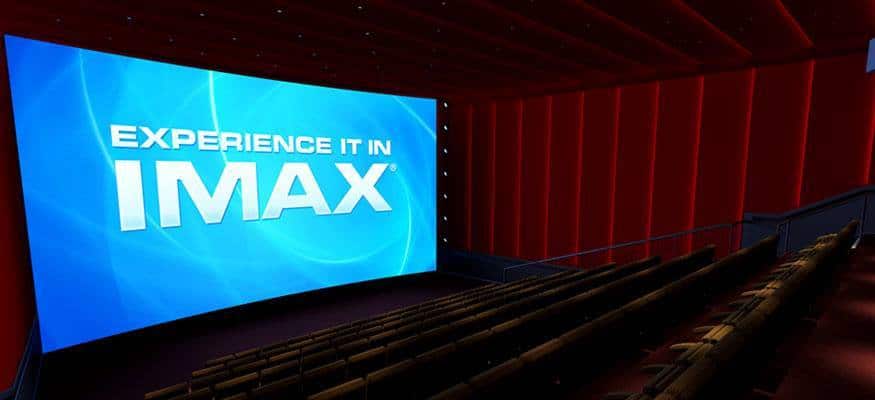 Room Views
Carnival Vista will offer two new views on staterooms: Tropics-inspired Havana Cabanas and family-inspired Family Harbor accommodations.  For the ultimate in sea views and relaxation, Havana Cabanas have private outdoor patios with lounge chairs and hammock. They'll face the expanded Lanai ocean-air outdoor promenade.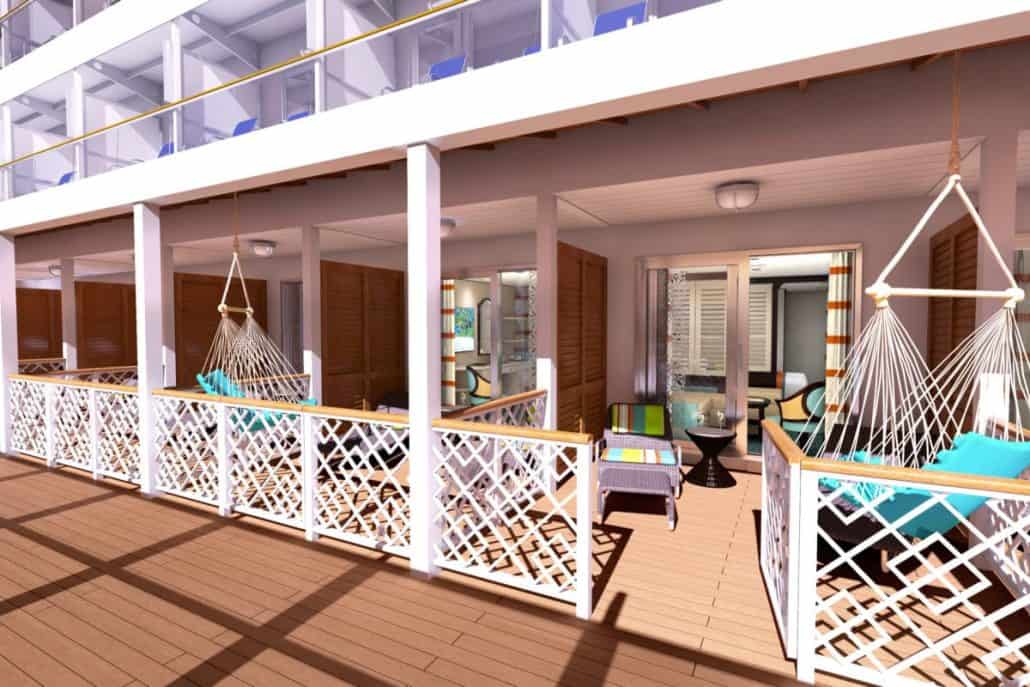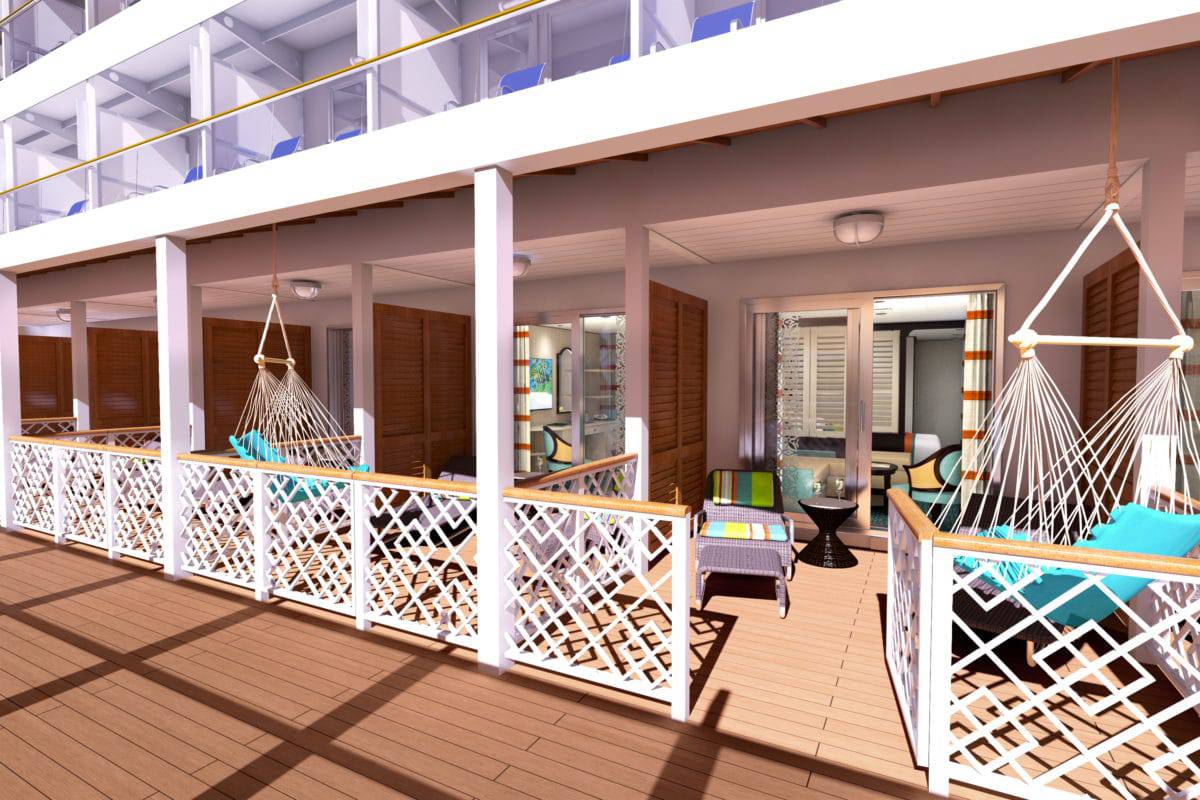 Deck 2 is officially the family zone with the addition of the Family Harbor accommodations. These rooms will offer inside, ocean-view and balcony staterooms that fit up to five family members. These guests will also have access to the exclusive Family Harbor Lounge, a space for families with large-screen TVs, games and complimentary breakfast and snacks. There's even a family concierge desk to make sure every vacation is special.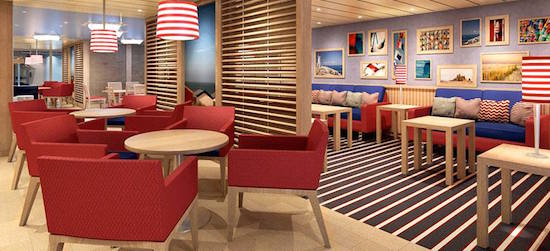 Carnival Vista will also feature several of Carnival's current most popular offerings including:
Lido favorites Guy's Burger Joint and Blue Iguana Cantina
Cloud 9 Spa
Adults-only Serenity retreat
Suess Bookville and Suess at Sea
HASBRO the Game Show
Punchline Comedy Club presented by George Lopez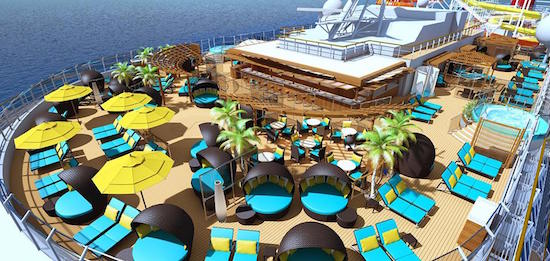 Can't wait for next spring? Here's the timeline for Carnival Vista:
Steel Cutting – February 2014
Keel Laying – October 2014
Dry Dock October 2014 – June 2015
Coin Ceremony/Float Out – June 2015
Wet Dock and Interior Outfitting – July 2015 – April 2016
Sea Trials – January 2016
Crew Arrival – March 2016
Ship Delivery – April 2016
Setting sail in May 2016, the newly christened largest ship in the fleet Carnival Vista also marks a return to Europe for Carnival Cruise Lines after a 3-year absence. Carnival Vista will offer Mediterranean sailings including a first-ever departure from Trieste, Italy.
Find more Carnival Vista coverage on the Cruise Radio Facebook page.
(Added in May 2016) Check out our SeaBlogs aboard Carnival Vista!
Pin this!