After almost two months of propulsion issues and a successful week in dry dock, Carnival Vista is returning to service earlier than anticipated. The July 23rd cruise will be a four-night voyage from Galveston, Texas consisting of two sea days and a call to Cozumel, Mexico.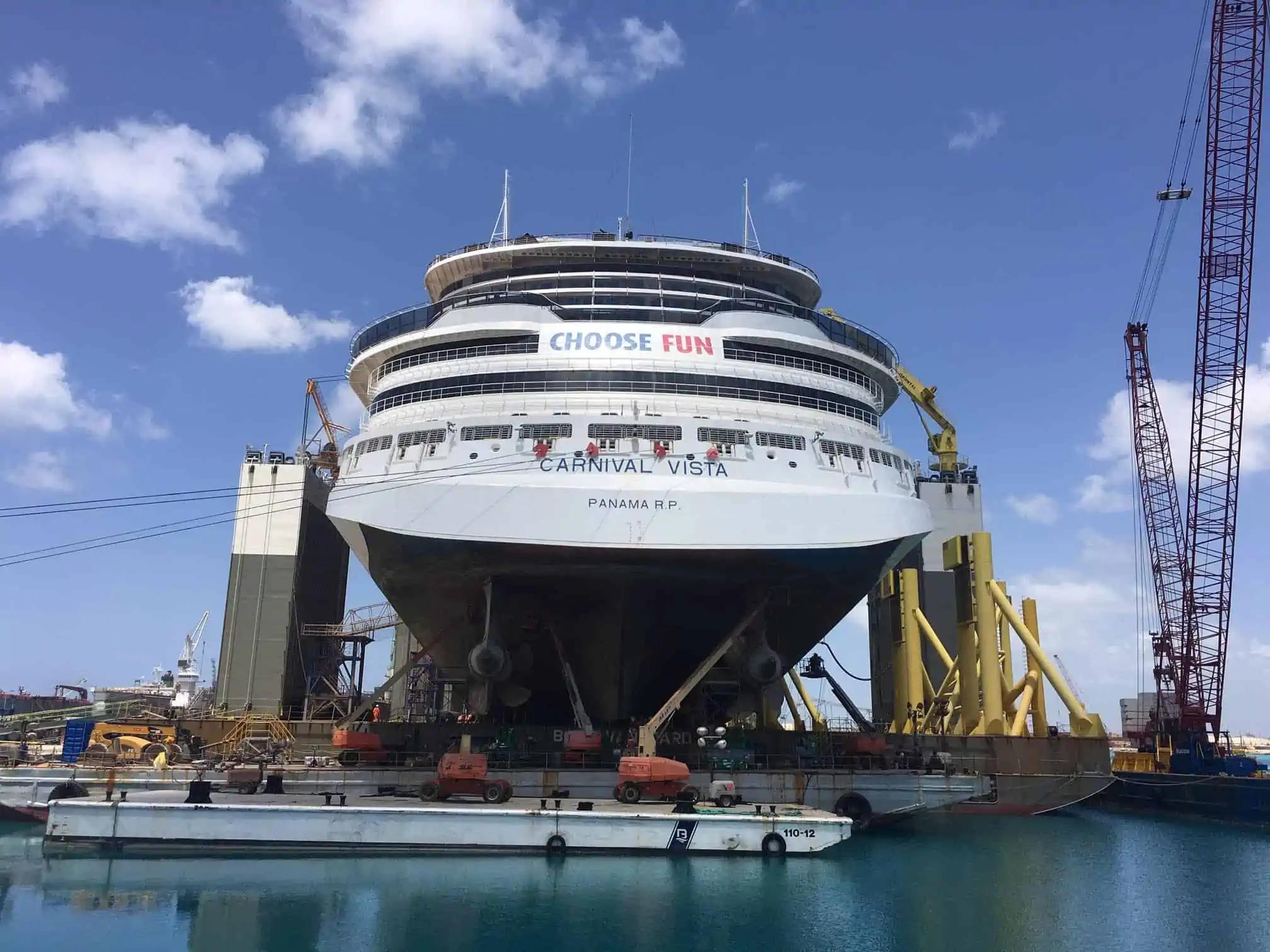 Carnival said in a statement on their website, "Carnival is completing repairs to Carnival Vista's azipod propulsion system at the Grand Bahama Shipyard in Freeport.  The unique, first-of-its-kind 'floating dry dock' process on the BOKA Vanguard has gone extremely smoothly, allowing the work to be completed almost five days ahead of schedule and allowing this special cruise to be scheduled for last-minute vacation seekers."
READ MORE: Carnival Vista Enters World's Largest Floating Dry Dock 
This is good news for not only those who manage to jump on the special cruise, but for passengers who are slated to set sail on July 27th. After all, those cruisers had to be at least a little bit worried that their trip — originally slated to be the first following the unexpected, unconventional drydock — might be canceled.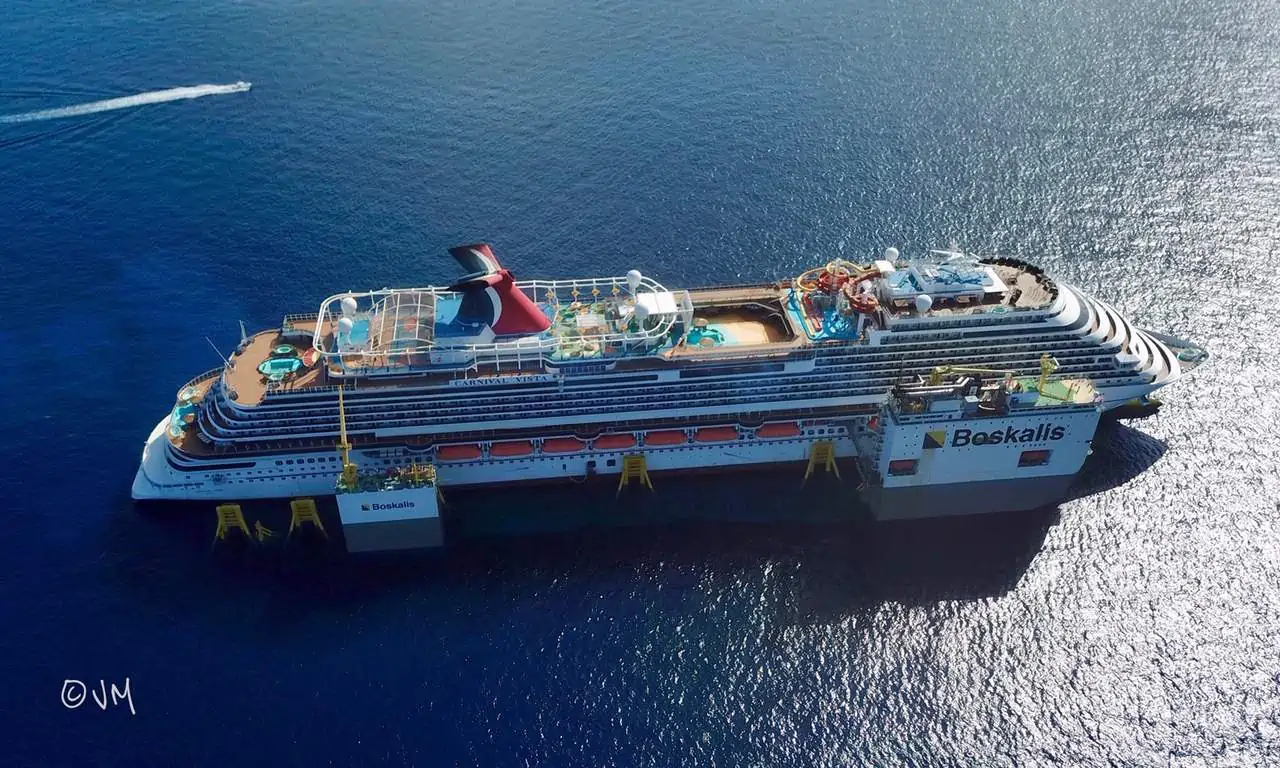 Experienced cruisers know that occasionally, unforeseen circumstances cause delays which wind up extending the scheduled length of a drydock. In fact, some cruisers — whether because they've experienced this for themselves or heard about it happening to others — refuse to book a post-drydock sailing.
Carnival Vista was taken out of service earlier this month and sent to Grand Bahama Shipyard in Freeport, Bahamas to undergo repairs that could not be done while the ship was in service. The unique floating drydock solution was used because of damage that had been sustained to the shipyard's docks when a crane collapsed earlier this year.
Launched in spring 2016, Vista sails year-round seven-night cruises from Galveston, Texas.