Early Saturday morning, Carnival Vista took off from Freeport, Bahamas and headed to sea to meet the vessel Boka Vanguard. This is no ordinary ship though: Boka Vanguard is a submersible ship tasked with the challenge of raising the 133,500-ton cruise ship out of the water so that the necessary repairs can be done.
This dry dock is a first-ever operation for the cruise industry and was a creative workaround necessitated by the limited dry dock space at the Grand Bahama Shipyard.
The large dry dock that Vista would've used in Freeport was damaged by a crane falling upon Oasis of the Seas earlier this spring.
How It All Started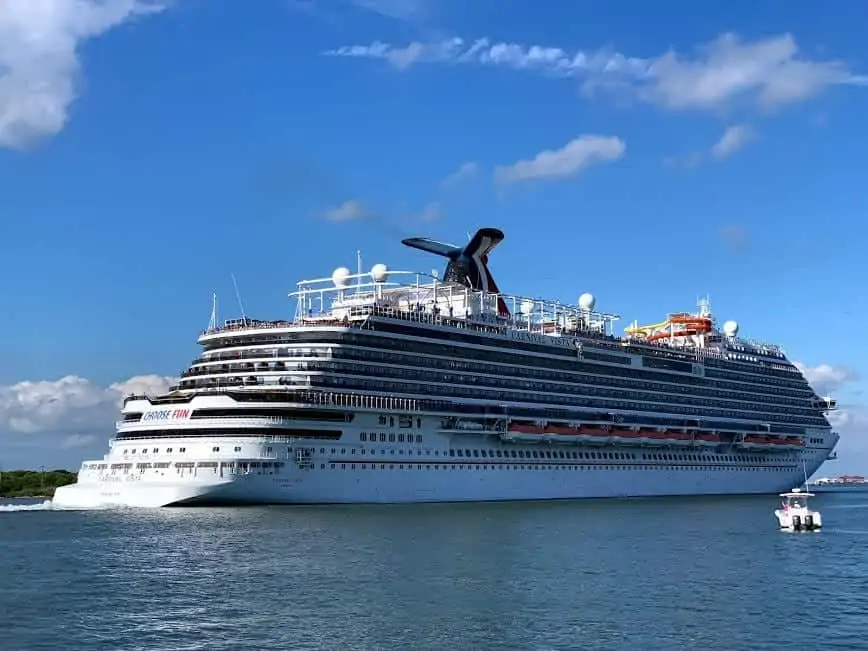 Carnival Vista began having propulsion issues back in May. Throughout June, sailings were extended and the port calls were shortened. It turns out that four bearings between the two azipods were bad and that was limiting the speed of the ship.
Earlier this month, Carnival made the decision to take the ship out of service until July 27 in order to have her repaired. The cruise cancellations impacted an estimated 15,000 guests.
The All-In-One Ship and Dry Dock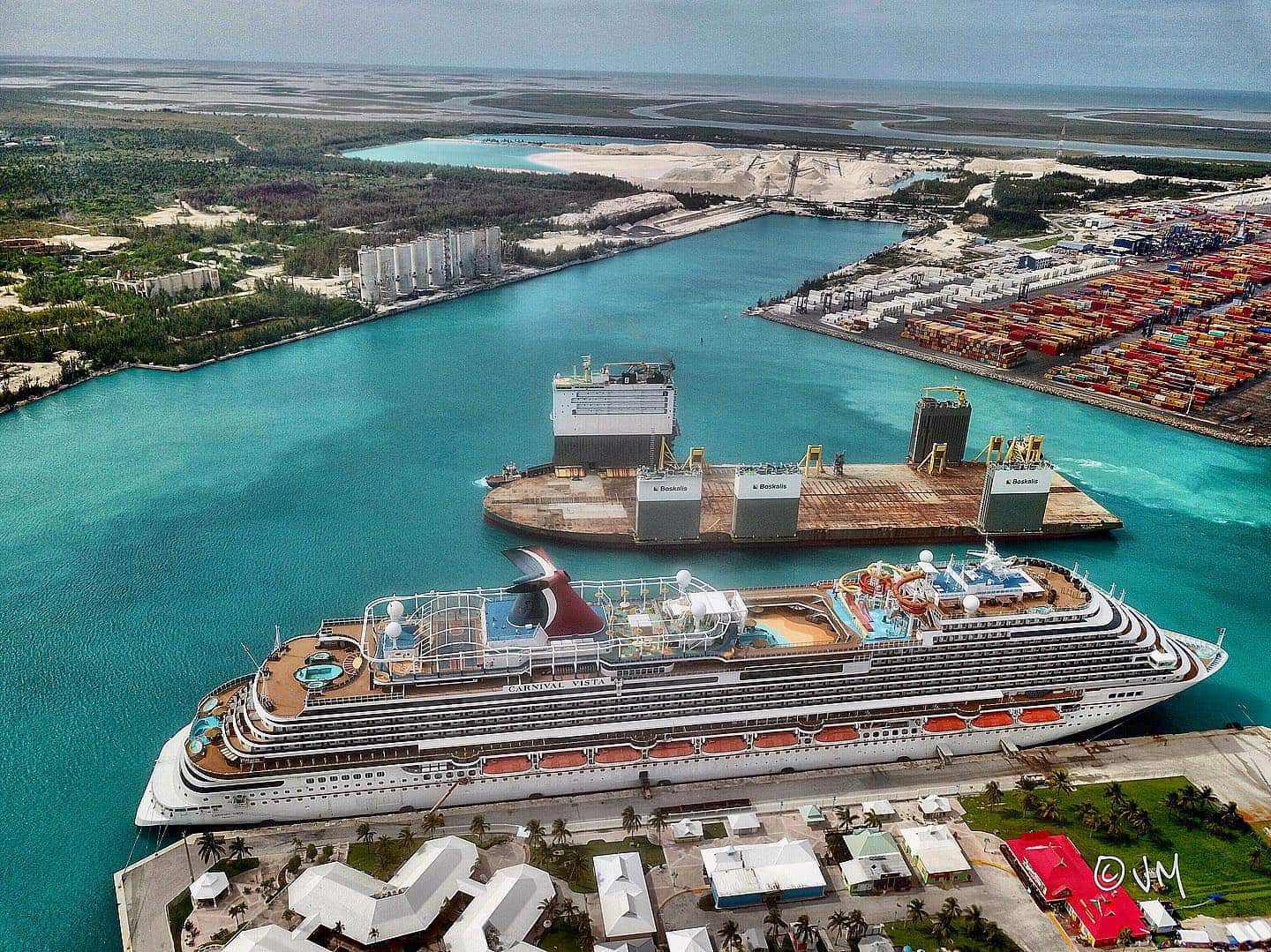 The Boka Vanguard submersible vessel was built in 2012 for $240 million and is a cargo ship that doubles as a dry dock. It's outfitted with two propellers and two retractable azipods for docking operations.
READ MORE: Watch How Carnival Vista Will Be Repaired
Once the water tanks are filled, the vessel has the capability to go down over 100 feet in order to float the vessel it's working on. Once the vessel is loaded and secured, the water tanks are emptied, floating the ship out of the water.
The Boka Vanguard has a speed of 14 knots unloaded and can travel up to 11 knots while carrying an oil rig or ship.
How The Repair Will Be Compleed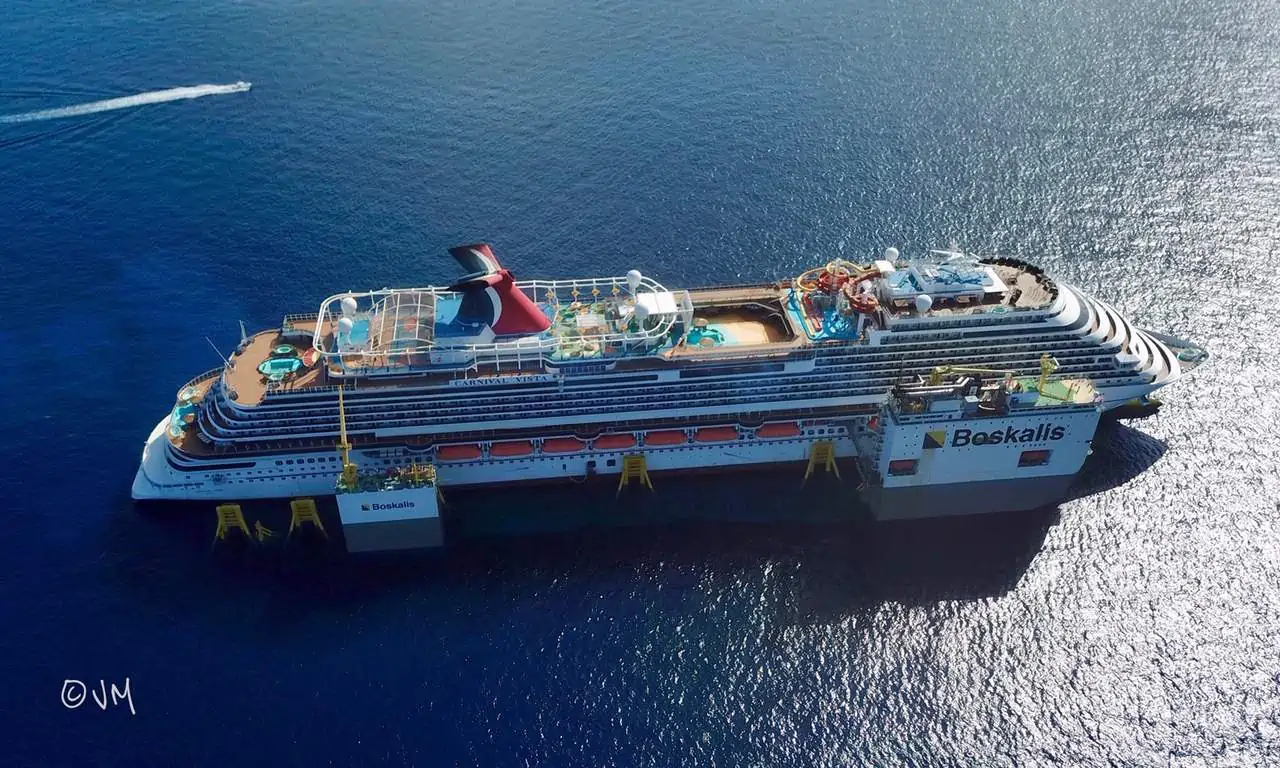 In offering an update on the situation, Carnival Cruise Line said, "The Carnival Vista azipod repair is underway off the shore of Freeport, Bahamas. Carnival Vista has been loaded onto the Boka Vanguard and will be lifted and transported back to the Grand Bahamas Shipyard Saturday evening for work to begin."
Captain Vittorio of Carnival Vista has been documenting the entire operation on his Facebook Page.
Watch Carnival Vista's Dry Dock Operation