Carnival Cruise Line's a la carte counter service venue Seafood Shack is a favorite among seafood-loving guests. The open-air restaurant serves everything you'd expect from a little seafood stand, including lobster rolls, fish and chips, and peel-and-eat shrimp. It's open daily for lunch and dinner.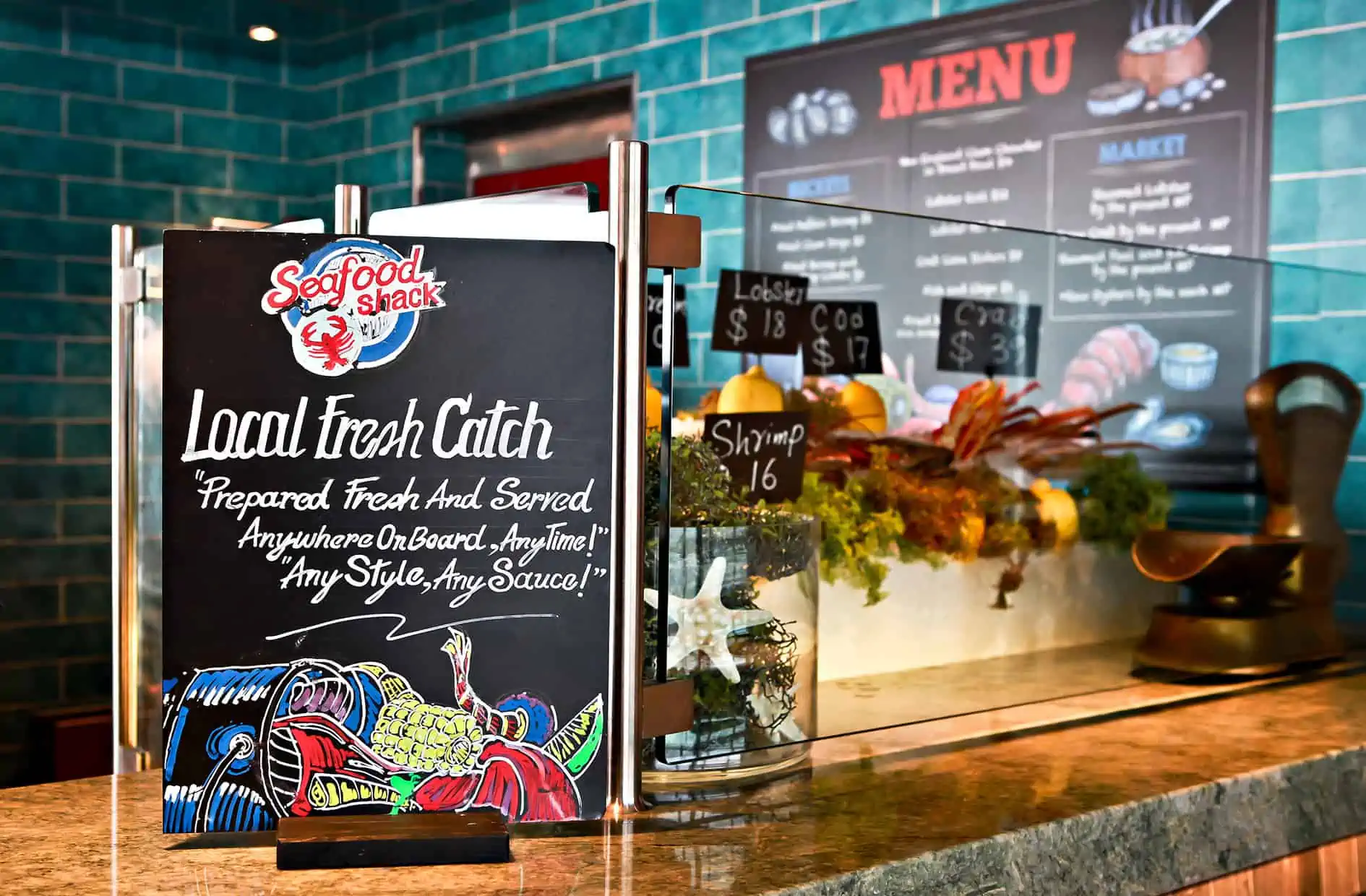 Here's the full Seafood Shack menu:
New England Clam Chowder in Bread Bowl $4
Lobster Roll $12
Lobster BLT $12
Crab Cake Sliders $8
Fish and Chips $6
Fried Seafood Platter (fish, shrimp, clams, calamari, and fries) $10 
Buckets
Fried Buffalo Shrimp $6
Fried Clam Strips $5
Fried Shrimp and Clam Strip Combo $6
Market
Steamed Lobster by the pound Market Price
Snow Crab by the pound MP
Steamed Peel and Eat Shrimp by the pound MP
Raw Oysters individually MP
Ships that include Seafood Shack are Carnival Breeze, Celebration, Conquest, Dream, Freedom, Glory, Horizon, Jubilee, Liberty, Magic, Panorama, Radiance, Sunrise, Valor, Vista, Splendor, and Mardi Gras.
READ NEXT: MENU: JavaBlue Café on Carnival Cruise Line
This article was originally published in April 2016. It was republished in September 2022.
Pin it!