Everyone on board the Celebrity Edge felt the impact of the moment when the ship set sail Saturday morning, officially becoming the first revenue-generating cruise in nearly 15 months. But perhaps no one was more moved than the woman in charge of the bridge.
"For me, it was the moment that we said, 'Let go the lines.' That's a big deal," admitted Captain Kate McCue during a meeting with the press on board, including Cruise Radio. "Because that meant it was real."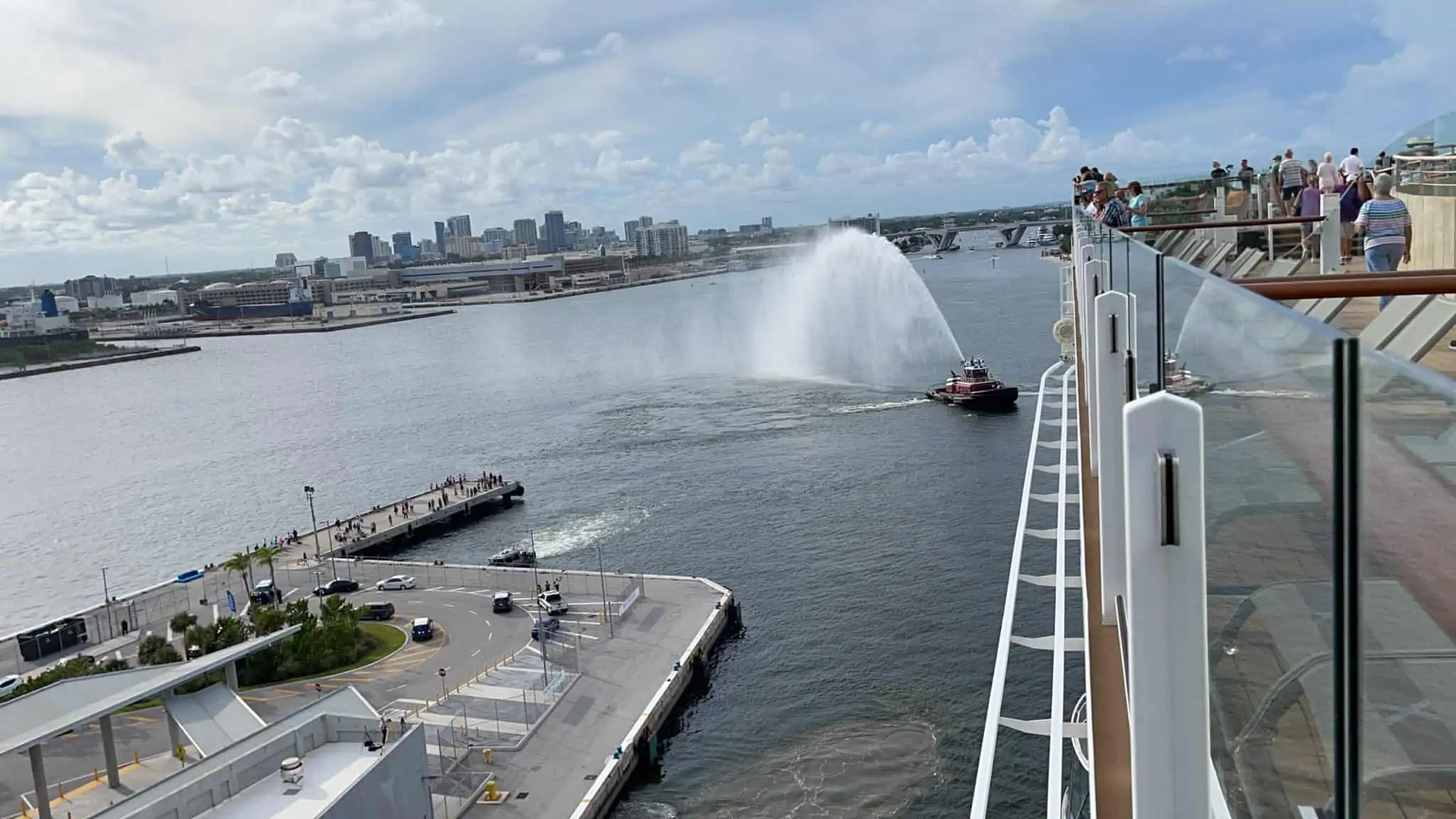 The Next Big Moment
But even as the ship was sailing out — complete with all the fanfare and hoopla one would expect and an epic horn battle with sister ship Equinox — the captain couldn't help looking ahead to a day that probably won't receive quite as much attention, yet will mark a major milestone. "I realized that while this was such an important day for me, the day that's really going to matter is the day our last ship at Celebrity Cruises starts sailing.
"I know that day is coming," she said, "and it's so hopeful for us."
Time and again, the word used to describe the experience was "emotional," whether by guests or crew. "So many of them," said Royal Caribbean Cruises Chairman and CEO Richard Fain of the crew, "have said, 'I feel like I'm home,' and that was quite moving to me."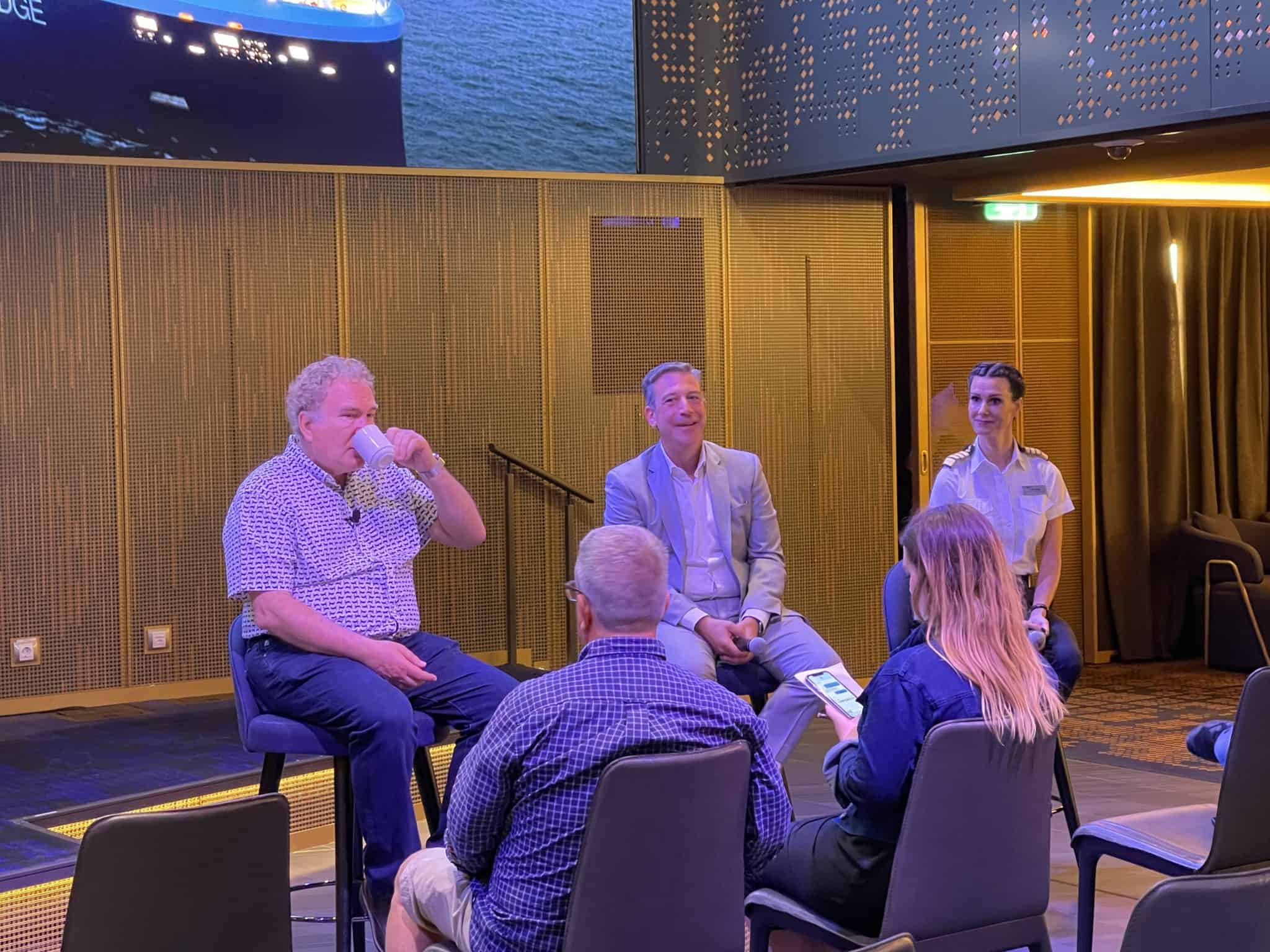 The Tricky Part
If there's one rather difficult maneuver that must be made not by the ship and her captain, but the company — and indeed the industry as a whole — it involves messaging. This is particularly tough when ships wind up having cases of COVID-19 on board… which everyone acknowledges will happen.
Speaking of the two guests who tested positive during the return sailing of Celebrity Millennium, Fain highlighted the challenge facing the industry. "On that day," he said, "there were two cases on board a cruise ship and 16,000 cases in the United States, and I think you all know which got more publicity."
What may have gotten lost in the shuffle was that those first sailings of Millennium, as Brian Abel, senior vice president of hotel operations pointed out, was that "we're actually having the highest guest satisfaction scores in the history of the brand" coming out of those initial sailings.
What also got lost was the fact that, as Fain pointed out, "we reduced the incidence of COVID in America because had we not had this process in place, [the guests who tested positive] would have continued to go about their business in their home towns, spreading the disease. But because they were on the ship, we were able to identify it."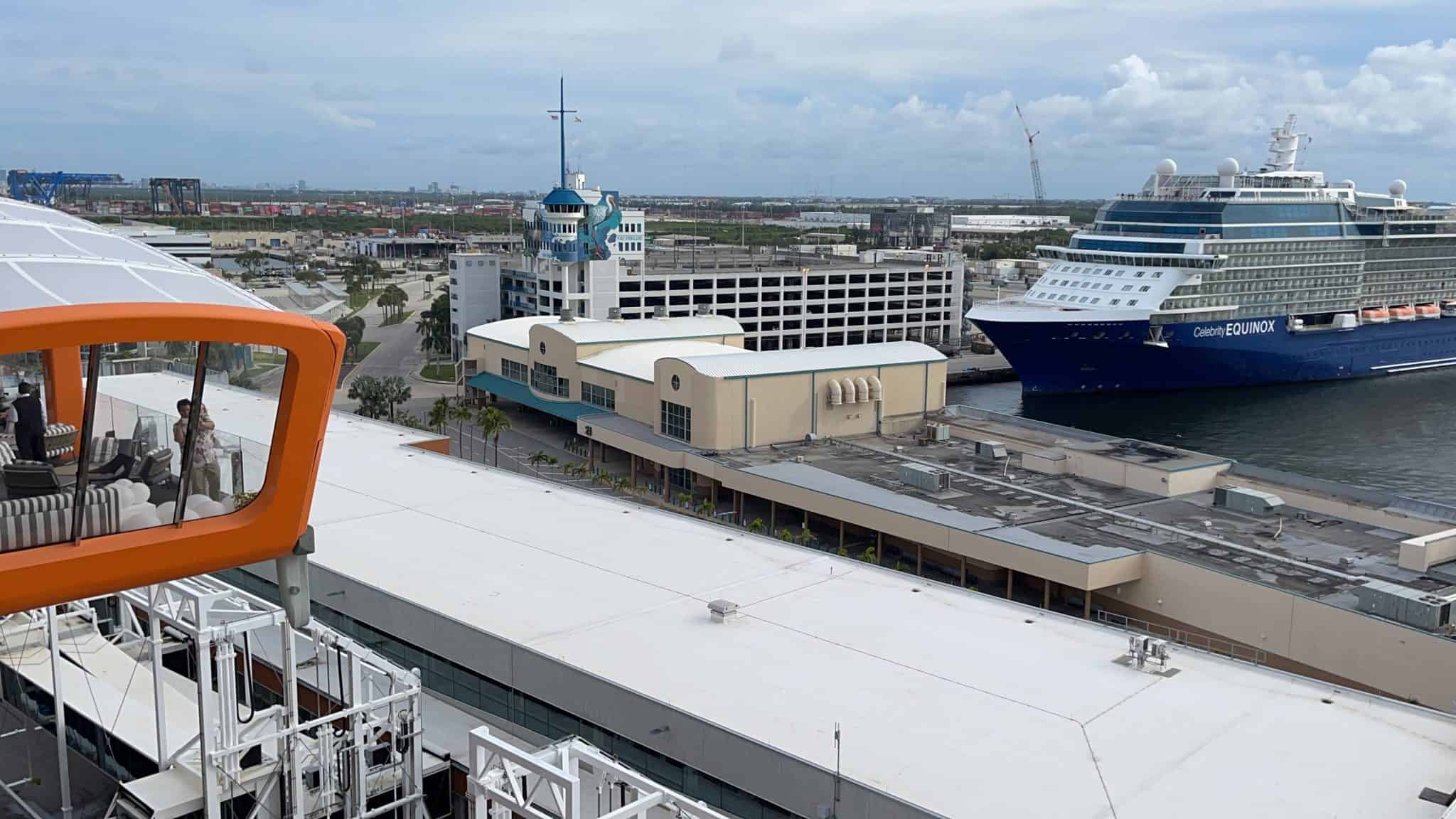 READ MORE: "We Have Longed For This Day" as First Cruise in 15 Months Departs a U.S. Port
What's Next For Royal Caribbean
While things are finally looking up now that ships are sailing, that doesn't mean everything's coming up roses. "Financially, it was a terrible year last year," admitted Fain, "it's a terrible year this year. But we're a longterm business and the cash flow is very strong as we build to 2022 and 2023."
2022 will also see the introduction of Celebrity's newest ship, Celebrity Beyond. Sister to Edge and the recently-launched Apex, she won't simply be a carbon copy of the popular vessels.
"It has some wows and a few bells and whistles," said Abel enthusiastically. "It's going to be a little bit longer that this ship and a little bit taller than this ship, [holding] a few more guests." (At this point, Captain McCue can't help herself. "Are you saying that size matters?" she asked cheekily, to the amusement of all.)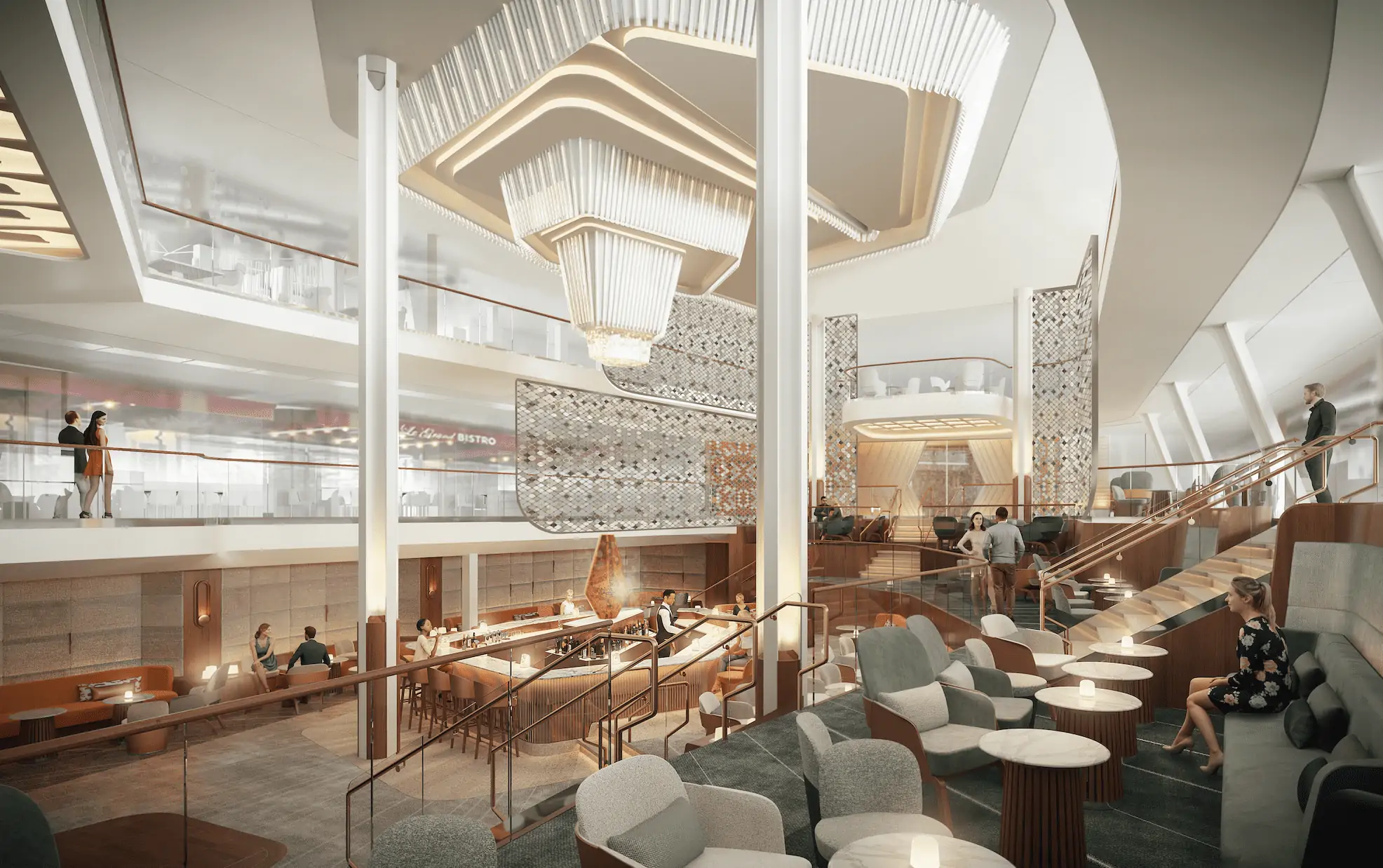 "So," continued Abel, getting things back on track, "we're getting the fleet back up and running but at the same time, we do have a new ship coming out and it's booking really well right now.
Beyond is expected to be delivered in April 2022, with her first sailings in the Mediterranean later that month. "We have some new restaurants, some new bars, some new retail [outlets]," said Abel. "The rooftop garden is bigger. The Retreat is twice the size of what we have here."
In short, "It takes this ship and everything we love about it and takes it to a new level."
READ NEXT: Cruising From Barcelona Resumes With Departure of MSC Ship