Greece-based Celestyal Cruises has announced that its new flagship, Celestyal Experience, will set sail beginning March 5, 2022 with a seven-night "Three Continents" itinerary.
Three Continents Itinerary
The flagship was added to the fleet in 2020, and was originally scheduled to debut this year. The Three Continents itinerary stops in Athens and Rhodes, Greece; Kusadasi, Turkey; Ashdod, Israel; Port Said, Egypt; and Limassol, Cyprus. The all-inclusive fare starts at $1,019 per person.
In 2023, Celestyal Experience will operate seven and 14-night cruises year-round, beginning on January 7 with the Three Continents Itinerary.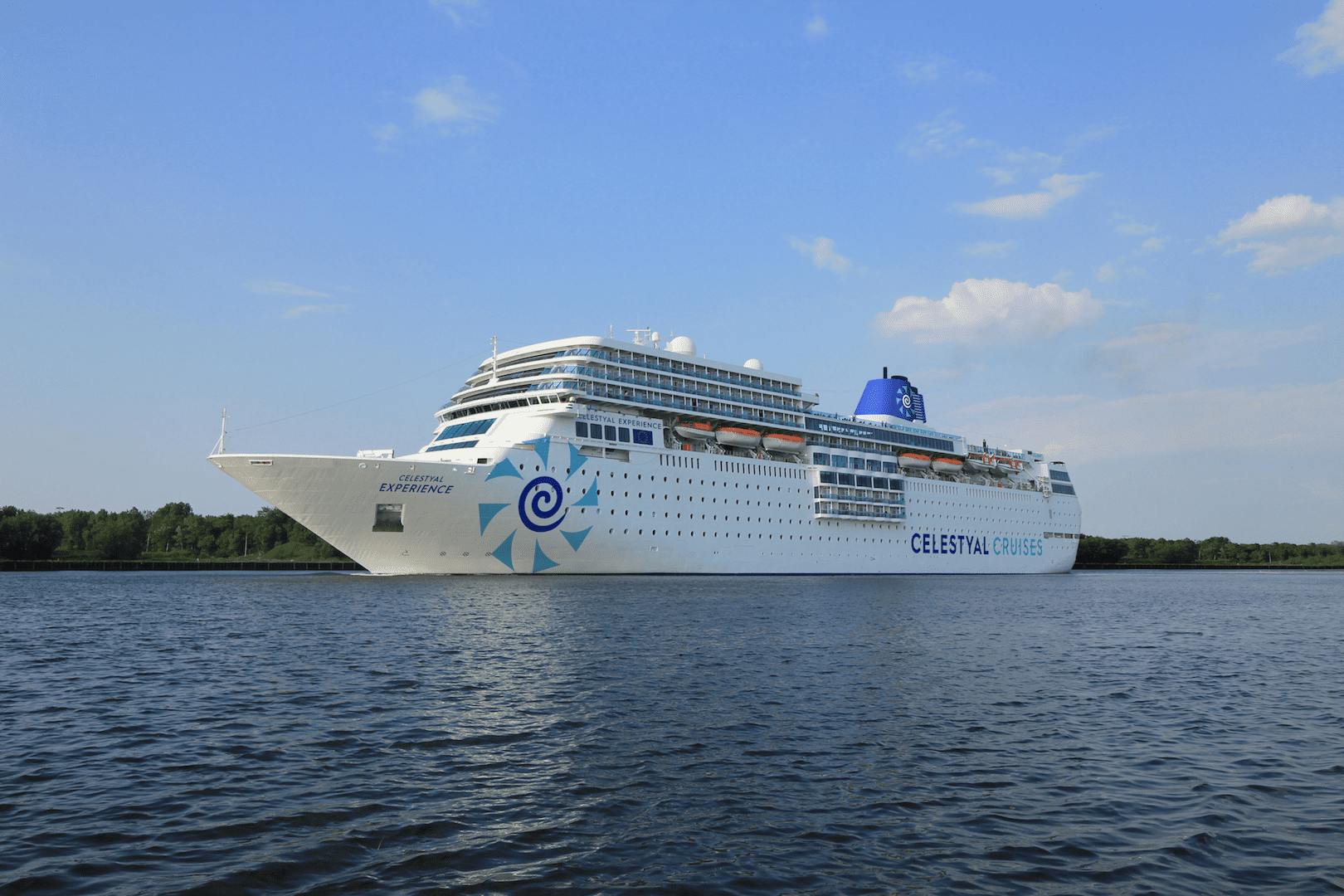 Eclectic Aegean Itinerary
Beginning on April 9, 2022, Experience will set sail on the "Eclectic Aegean" itinerary, a seven-night voyage that visits the historical city of Thessaloniki — the second largest city in Greece featuring Paleo Christian and Byzantine monuments, a UNESCO World Heritage Site, monuments to the famed "Alexander the Great," and the chance to explore the city's rich heritage.
The city is also known as a gastronomic paradise, sitting at the crossroads for trade and drawing upon ingredients from all over the Mediterranean and Asia. Thessaloniki will also be an additional embarkation port due to its ease of access for driving from the Balkan and Northern Greece regions.
The itinerary will also include an overnight in Istanbul and a visit to the 'hanging monasteries' of Meteora, as well as a visit to the northern Greek port city of Kavala. Kavala is often referred to as the "blue city" due to its crystal-clear coastal waters and sea views from the Bay of Kavala, with a picturesque historic town high atop the Panagia peninsula. Just nine miles from the old town is the ancient city of Philippi, home to the first Christian church in Europe.
In 2023, the Eclectic Aegean itinerary will begin on Celestyal Experience on March 4 for six sailings, and will return for ten more sailings on October 28, this time on Celestyal Olympia. All-inclusive pricing starts at $1,049 per person.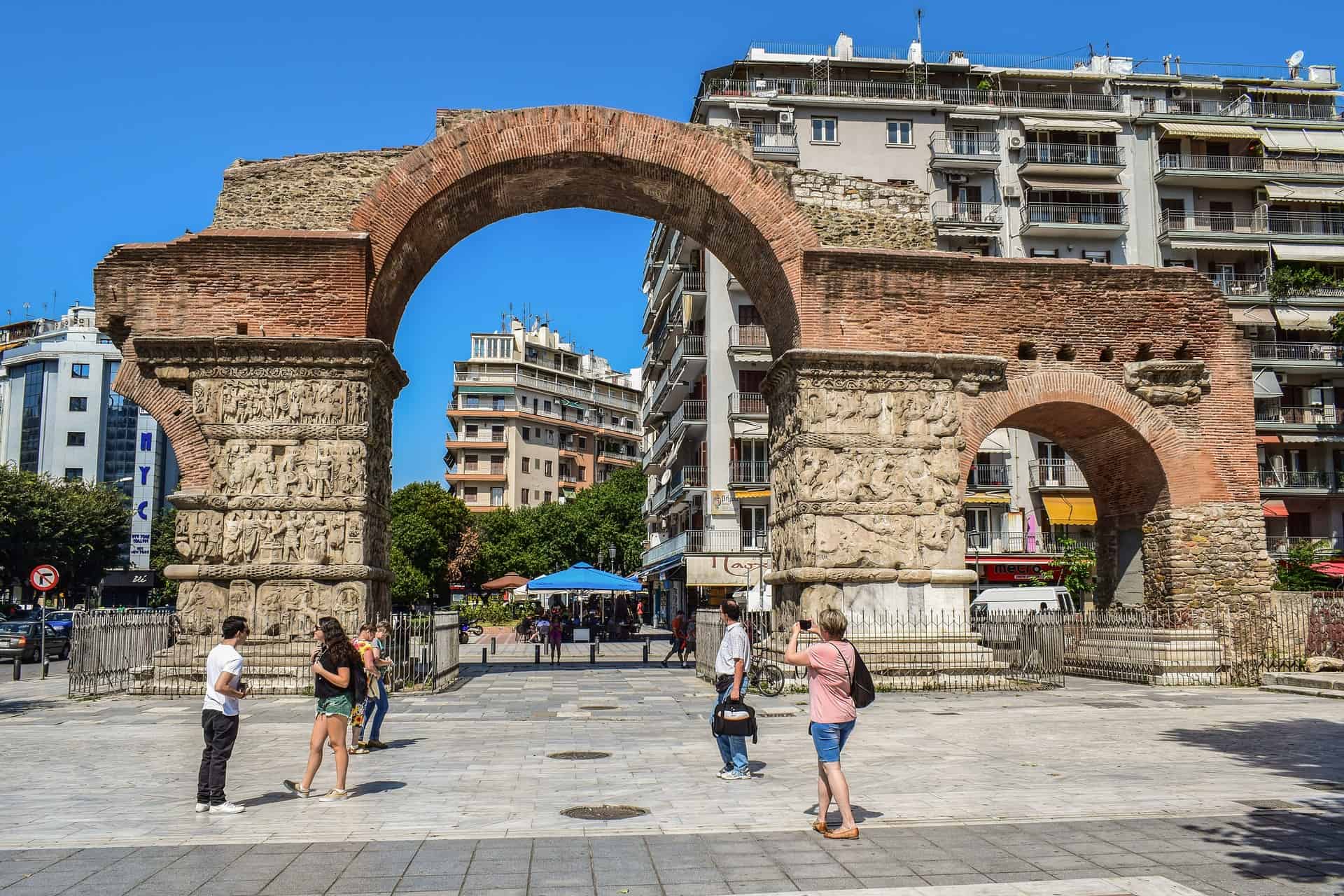 Idyllic Aegean Itinerary
On April 30, 2022, Celestyal Experience will begin the "Idyllic Aegean" itinerary starting in Athens and visiting Rhodes, Crete, Santorini, Milos, Mykonos, and Kusadasi. All-inclusive fare starts at $1,019 per person.
On October 15, 2022, Experience will set sail on a one-time "Steps of Paul" cruise, tracing the footsteps of Paul the Apostle across the Mediterranean. Passengers will join expert guides on a religious and historical journey with visits to Paul's birthplace in what was once the Roman city of Tarsus.
Guests will also visit St. Paul's Tribune at the Vlatadon Monastery, Philippi, the prison where Paul and Silas were held captive, and have the opportunity to ride a cable car to the Acropolis in Pergamon as well as visit the city of Ephesus.
In 2023, Celestyal Experience will offer additional Idyllic Aegean sailings from April 15 to October 14, when it will operate two seven-night "Steps of Paul" voyages.
READ MORE: Cruise Line to Resume Mediterranean Voyages in May
Christmas and New Year's Cruises
Celestyal Experience will end 2022 with two holiday sailings, a 10-night Christmas special on December 17, sailing from Piraeus (Athens) and calling on Thessaloniki, Izmir, Rhodes, Limassol, and Alexandria, with an overnight in Haifa, Israel to spend both Christmas Eve and Christmas Day in the "Holy Land." Fares start at $1,459 per person.
For New Year's, an eight-night sailing beginning December 27 will be offered, visiting Heraklion, Santorini, and Kusadasi, with an overnight stay in Istanbul to take in the New Year's Eve fireworks, and Volos. Fares start at $1,299 per person.
Both sailings can be combined for an 18-night adventure covering much of the eastern Mediterranean, starting at $2,529 per person.
In 2023, these celebration sailings will take place on December 17 with an 11-night Christmas departure and on December 27 for the New Year's sailing.
Shorter Cruises on Celestyal Olympia
Those seeking shorter getaways and island-hopping cruises to combine with land vacations might consider sailing Celestyal Olympia, which will set sail on March 4, 2022 with the "Iconic Discovery" itinerary, and continue with the "Iconic Aegean" itinerary from March 14 to October 28. The ship will return to "Iconic Discovery" cruises from October 31 to November 25.
The three-night Iconic Aegean cruises begin in Lavrion Port and Marina (Athens) and call on Mykonos, Patmos, Crete, and Santorini, Greece and Kusadasi, Turkey. Fares start at $489 per person.
Four-night Iconic Aegean itinerary start in the same place and call on the same ports, with the addition of a stop in Rhodes, Greece. Fares start at $599 per person.
The winter "Iconic Discovery" cruises will be three and four nights long, and feature a call at Syros — a destination just added last year — as well as a full day in Santorini.
Celestyal Cruises will be offering a Syros walking tour as an included shore excursion, taking in highlights of the island including Ermoupoli, which is known as the town of Hermes; City Hall, which was designed by German architect Ernst Ziller; the Apollo Theatre, which is a miniature version of La Scala in Milan and was designed by Italian architect Pietro Campo; and the first shipyard in Greece which continues operating to this day.
A second included excursion will be offered to the ancient city of Ephesus during the ship's full day in Kusadasi, Turkey.
In 2023, the Iconic Discovery itinerary will begin March 3 with a three-night voyage.
All 2022 and 2023 sailings will open for booking on May 20, 2021.
READ NEXT: MSC Cruises Announces Baltic Sea Sailings Starting in July