With a new flagship of the fleet thanks to the purchase of Carnival Corporation's former Costa NeoRomantica, Greek Islands and Eastern Mediterranean specialist Celestyal Cruises has announced it will resume operations on May 29 with three to seven-night sailings from Athens.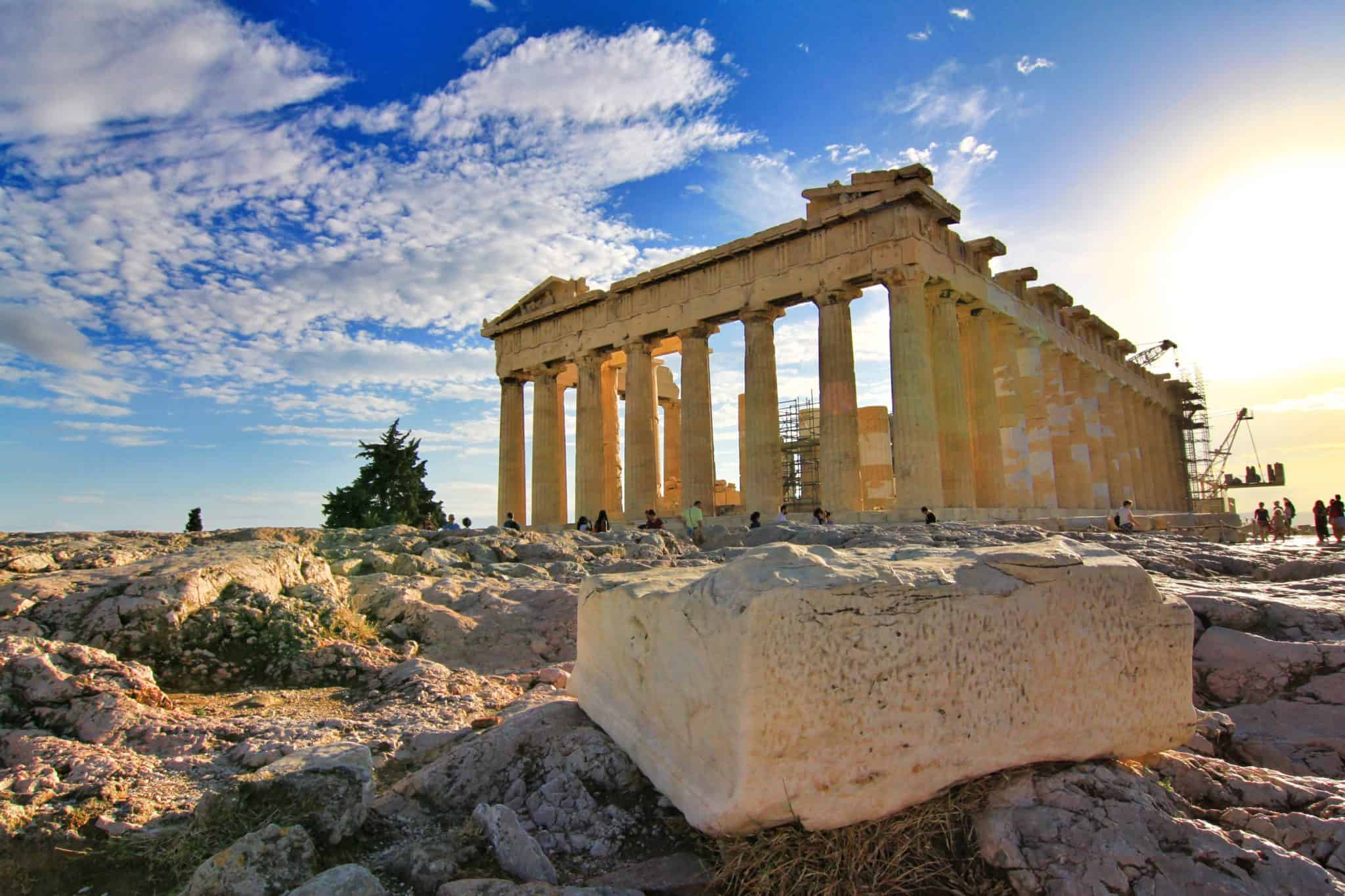 The start of the season had been planned for the end of April, more than a year after Celestyal ceased operations along with the rest of the global cruise industry. The new date is in sync with a recently announced Greek Ministry of Tourism roadmap to open Greece to tourism and cruising for the 2021 season. 
But it won't be the Celestyal Experience — formerly the Costa NeoRomantica — leading the line's comeback. Instead, Celestyal will recommence operations with the smallest of its three-ship fleet, the 40-year-old, 1,400-passenger Celestyal Crystal.
While no doubt eager to show off Celestyal Experience, which was launched as the Costa Romantica in 1993 and was reinvented as the Costa NeoRomantica following a massive $110 million aft-to-stern renovation in 2012, Celestyal says Crystal is the "ideal size" for the moment, with many nations still recommending against international travel.
READ MORE: The 19 Carnival Ships Sold During the Cruise Industry Shutdown
CEO Chris Theophilides says he believes that the situation is moving in a positive direction and it won't be long before Celestyal Experience and Celestyal Olympia — which launched in 1982 as Royal Caribbean's Song of America — join Celestyal Crystal.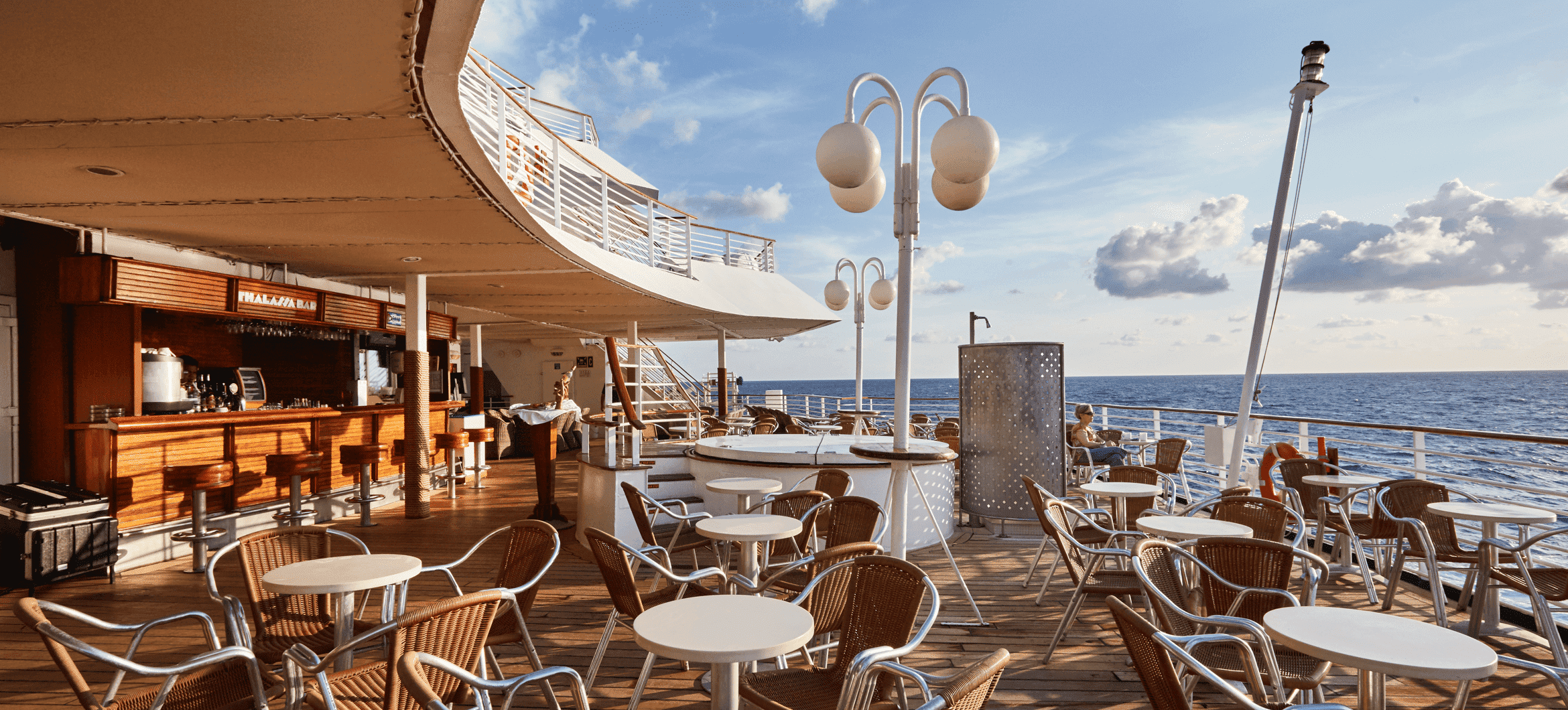 "We are extremely encouraged by the increased global distribution and effectiveness of the vaccine and by the positive response we are receiving from our partners and guests around the world," Theophilides said.  
The Celestyal Crystal will utilize two embarkation ports, Piraeus and Lavrion in Athens, providing the ability to offer shorter three and four-night itineraries as well as a seven-night 'Idyllic Aegean' itinerary that will call on Kusadasi, Rhodes, Santorini, Lavrion (for Temple of Poseidon), Mykonos, Milos, and Crete.
Greek Islands Cruising On Many North American Bucket-Lists
North Americans typically make up a significant portion of Celestyal guests, with many viewing a cruise through the scenic splendor of the Greek Islands as a bucket-list journey. The bulk of the line's sailings are in the spring to autumn period.
With relatively short distances to travel between ports, Celestyal's cruises are more destination-focused than ship-focused. Both Celestyal Olympia and Celestyal Crystal are older vessels with fewer or smaller-scale amenities than more recently built ships. 
That said, they are cozy and welcoming, and Greek culture is celebrated throughout with decor, cuisine, and entertainment. 
Celestyal Experience represents a next level for the cruise line. It's not new — the 53,000 gross ton ship was launched in 1993 — but at that time it was considered one of Fincantieri shipyard's most modern constructions.
Greek Culture is Celebrated on Celestyal's Ships
Nineteen years later, Costa believed the ship's good bones justified a massive renovation that added two half-decks, balcony cabins, and suites. The transformation was so dramatic that Costa decided to rechristen the ship Costa NeoRomantica.
Those 132 balconies and 166 suites attracted Celestyal Cruises to the ship as early as mid-2019, as demand for premium accommodations are high on the line's itineraries. So when Carnival Corporation began selling off older ships due to the extended industry shutdown, Celestyal grabbed the opportunity.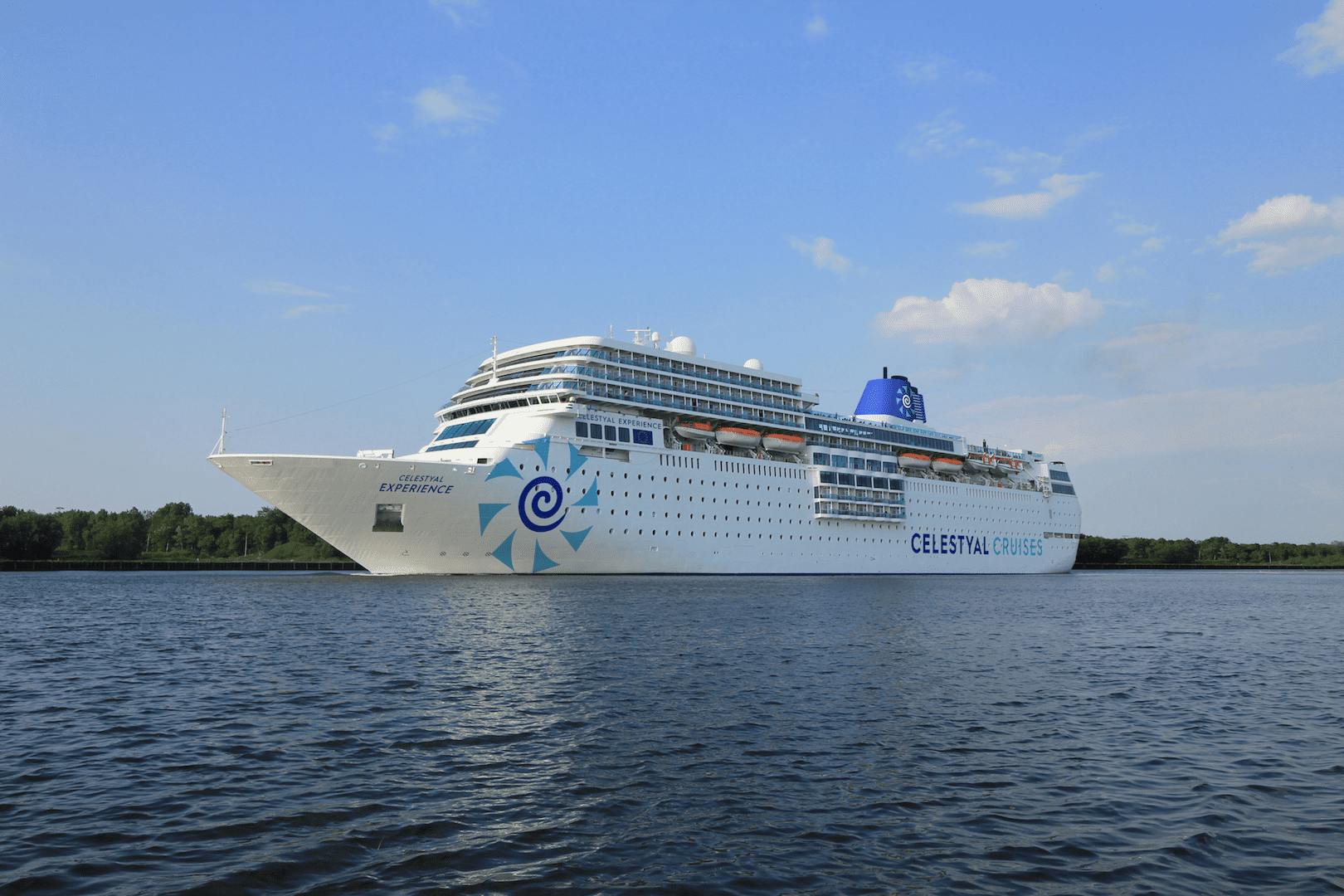 Apart from cosmetic changes including a new logo and livery that will grace the full Celestyal fleet, the Experience will be largely unchanged from its Costa days.
Guests booked on Celestyal's canceled late-April through May voyages will have the option to receive a refundable Future Cruise Credit (FCC) equivalent to 100 percent of the amount paid, plus an additional non-refundable bonus FCC equal to 20 percent of the actual cruise fare paid. 
As an added element of flexibility and recognizing the prolonged effects of the pandemic, Celestyal has announced that it will allow guests currently holding FCCs as well as guests about to receive FCCs — as a result of the new recommencement date — the opportunity to apply the FCC towards Celestyal's soon-to-be-announced 2023 itineraries in addition to 2021 and 2022 itineraries.
READ MORE: 10 Fun Things to See & Do in Santorini, Greece