During the most recent earnings call, Carnival Cruise Line's CEO Arnold Donald said that the company planned to "continue removing ships from our fleet" and that they remained "on track to sell, on average, one to two ships annually, with more announcements expected later this year." At the time we wondered which ships might be leaving the fleet… and now it would seem we have at least a partial answer.
Which Ship Is Leaving?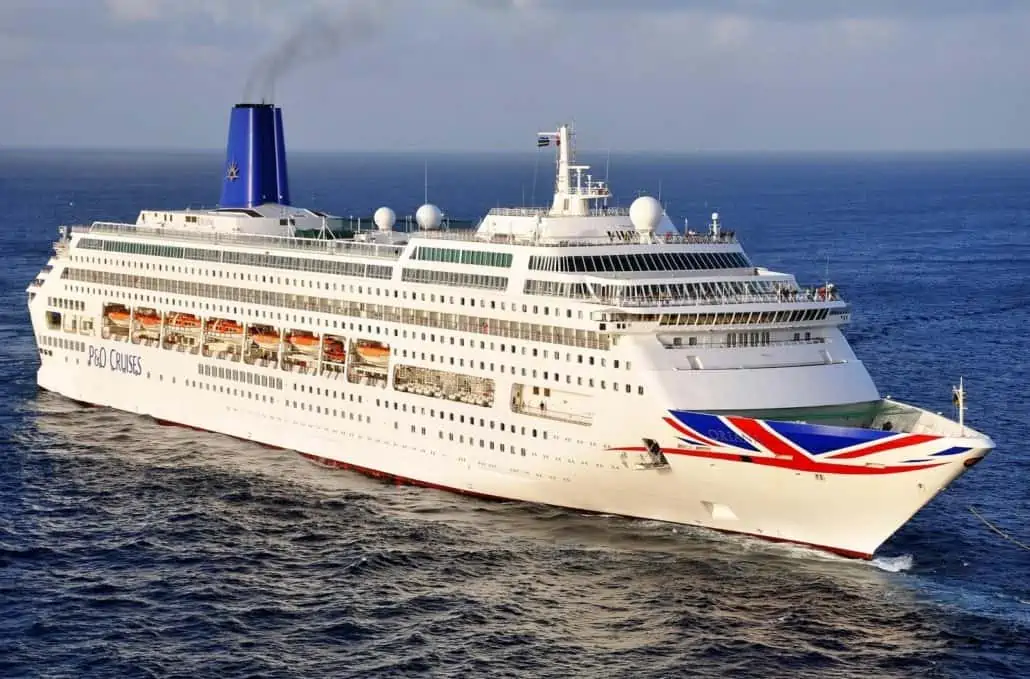 This week came news that the oldest ship sailing under the banner of P&O, a subsidiary of Carnival Corporation, will be going… somewhere. While it was not specifically said that the Oriana was being sold, Travel Weekly UK reported that P&O Cruises senior vice president Paul Ludlow confirmed the ship would leave the fleet next fall. "Oriana is an original, and a much loved P&O ship," he said. "Whilst we will miss her, her departure will allow us to focus on the remaining mid-sized and larger ships as the fleet expands with Iona and her [as yet unnamed] sister ship in 2020 and 2022 respectively."
READ MORE: 7 Things We Learned About Carnival Cruise Line This Week 
The ships Ludlow referenced are much larger than the one being replaced. While the Oriana carried 1,880 passengers, the two ships currently on order are more in line with newer mega ships, each expected to carry around 5,200 passengers. In addition to this, the English-based cruise line is making major changes to several other ships, with an eye toward — at least in part — reaching a new audience. These changes include another of the fleet's ships, the Aurora, undergoing an extensive drydock which will see it get a complete makeover before being relaunched as an adults-only vessel.
Meanwhile, Ludlow said that as the Oriana would continue sailing with P&O until August of 2019, "there will be plenty of opportunities to celebrate her time with us."