At least two people have been arrested following a Friday-night brawl on board a cruise ship. According to reports, the incident began when one passenger became upset at the way another was dressed. Things escalated rapidly from that point.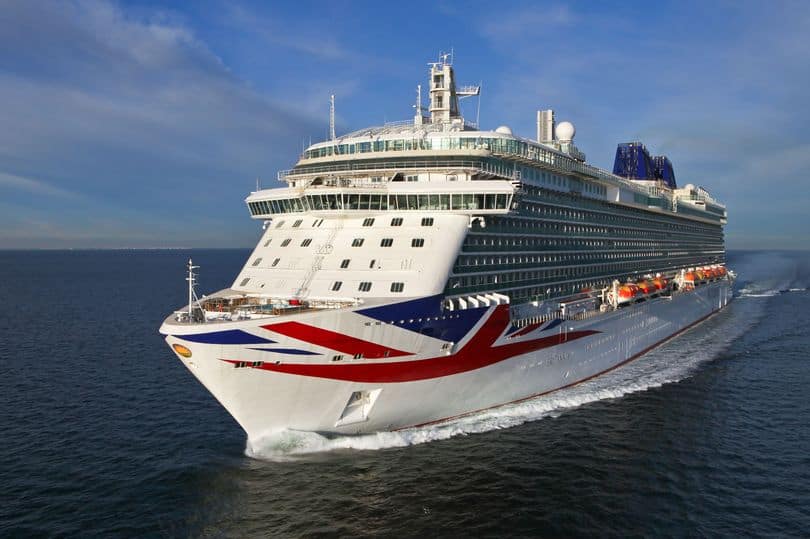 What Led To The "Violent Confrontation"
As it happens, Richard Gainsfort, a correspondent for "Good Morning, Britain" was aboard the P&O ship Britannia when the incident took place. According to his tweets, the late-night brawl took place in the ship's buffet and "left staff who intervened injured, as passengers used furniture and plates as weapons. Witnesses told me they were so fightened they had to hide, as family groups fought."
According to the BBC, two people, described as a man and a woman in their 40s, have been arrested and charged with assault. "The violence occurred on the final leg of a week-long cruise to Norway's fjords," reported Gainsort via Twitter. "I became aware of trouble when officers made an emergency [announcement] at 2 a.m. for security staff to rush to the 16th floor restaurant. I went too, and found passengers shocked by what they'd seen.
"One witness," he continued, "part of a group involved in the trouble, explained to staff that things kicked off when another passenger appeared dressed as a clown. This upset one of their party, because they'd specifically booked a cruise with no fancy dress. It led to a violent confrontation." (He later clarified that "in the UK, 'fancy dress' is when you dress up as a character or [in a] crazy costume. 'Black tie' is when you wear a tuxedo and bow tie, with ladies normally wearing an evening dress.")
"The buffet area," he continued, " was immediately sealed off as medical teams went to help the injured. Staff told me they'd never experienced anything like it, and those behind the violence were confined to a cabin for the last day of the cruise, waiting for police [upon the ship's return to] Southampton."
Injuries And Arrests
A P&O spokesperson told the BBC that following the incident, "all guests have now disembarked and the matter is now in the hands of the local police." And a spokeswoman for said police added that three men and three women had been assaulted, with injuries mostly involving significant bruising and cuts.