The Florida home of Norwegian Cruise Line Holdings (NCLH) CEO Frank Del Rio's son has sold for just north of $7 million dollars.
That may seem like a whole lot of money, but only two short years ago, the property was listed at over $11 million.
See Inside The Gorgeous Estate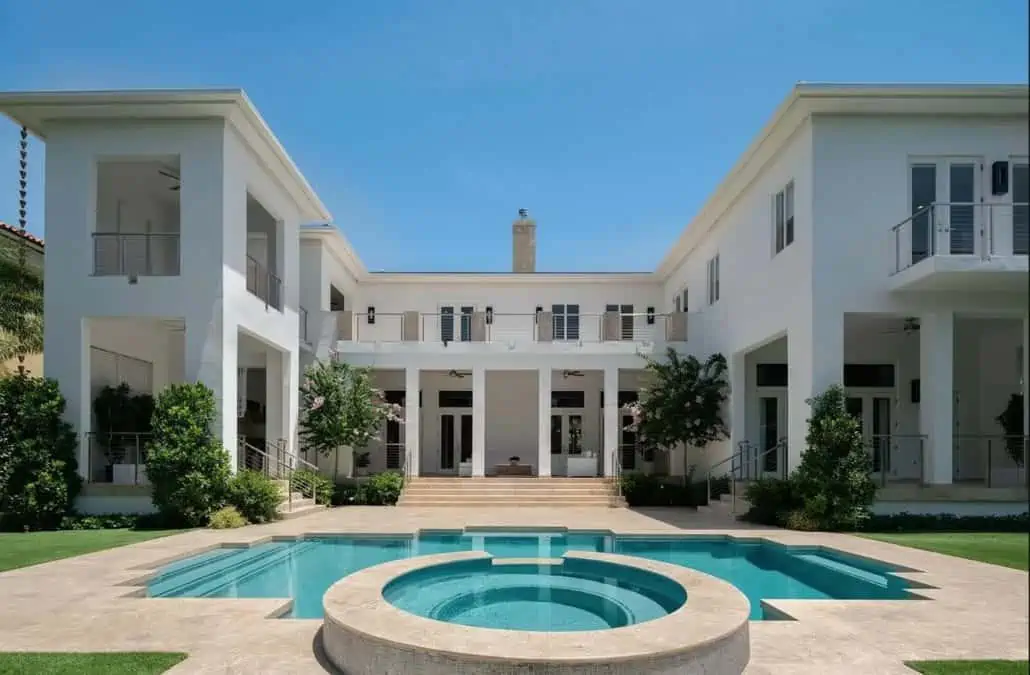 What does that kind of money buy?
The 8,031 square-foot waterfront estate was designed by award-winning architect Ramon Pacheco and built in 2001.
It features 5 bedrooms and is located in the Islands of Cocoplum gated community. The enclave plays host to 302 homes, over 170 of which — like this one — feature waterfront access.
It is "South Florida's Most Desirable Community," at least according to their website.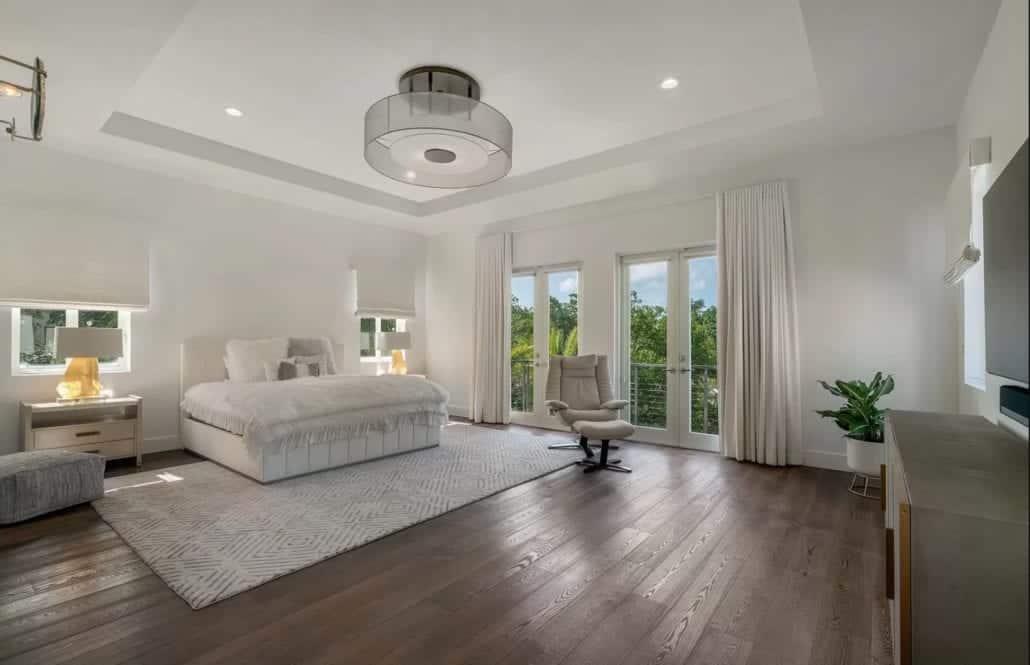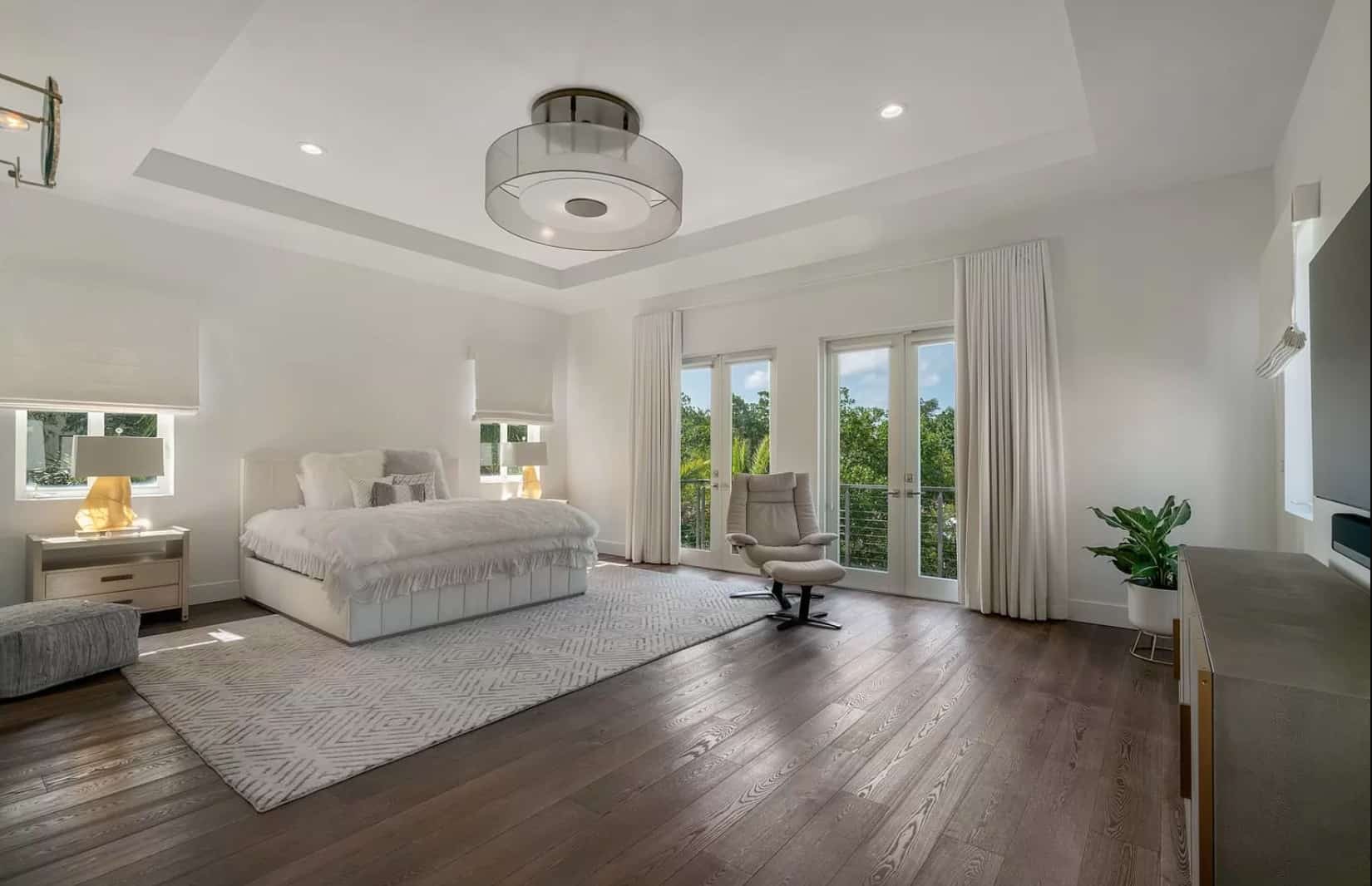 If there's a theme to the decor, it would have to be "big, white-walled open spaces" as evidenced by the above picture of the master bedroom.
According to a listing on Realtor.com, the entryway is "a dramatic foyer with curved marble staircase and high-volume ceilings, amplifying the luminous living and entertainment spaces."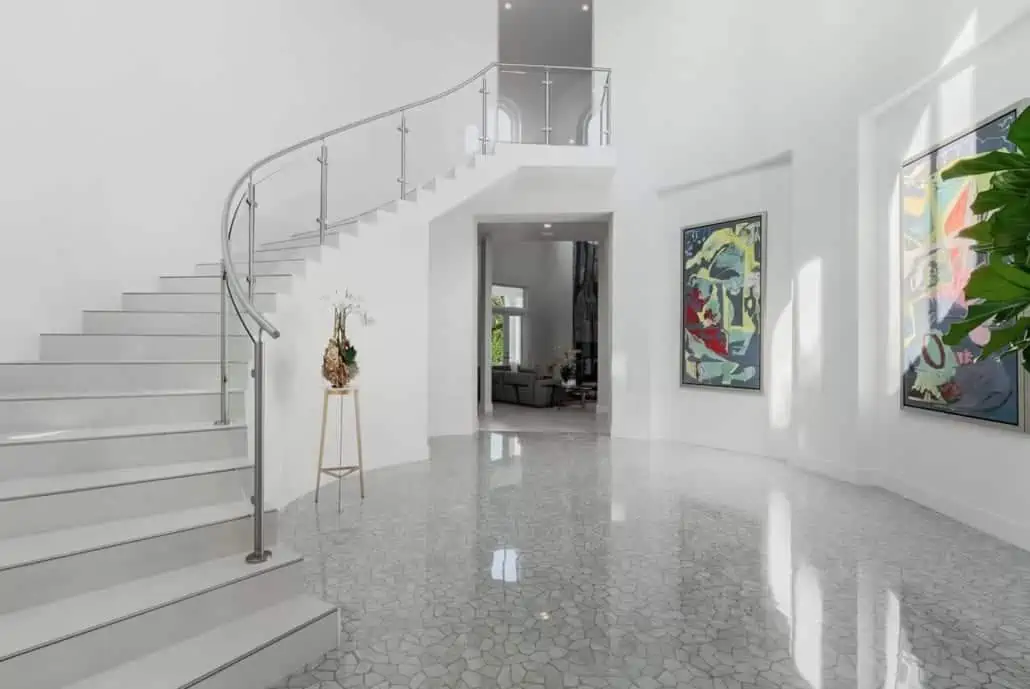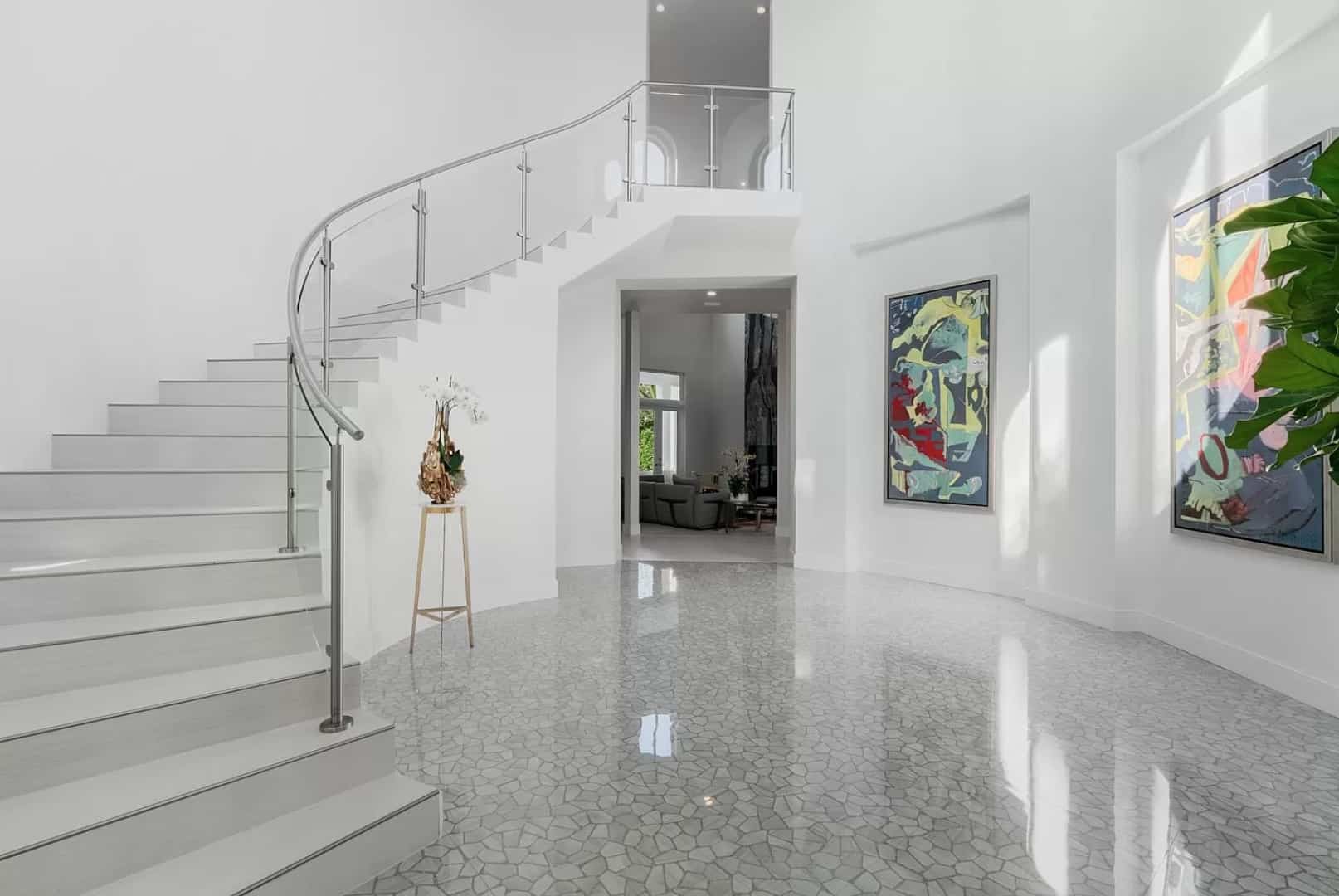 The listing goes on to say that the "European-crafted kitchen blends seamlessly into an expansive family room."
Note the cool lighting fixtures above the kitchen's island. There also appear to be numerous ovens of all types and sizes, perfect for entertaining.
In case you're wondering who is going to actually do the cooking, not to mention clean up after the guests leave, never fear: The home comes with what are described as "full staff quarters."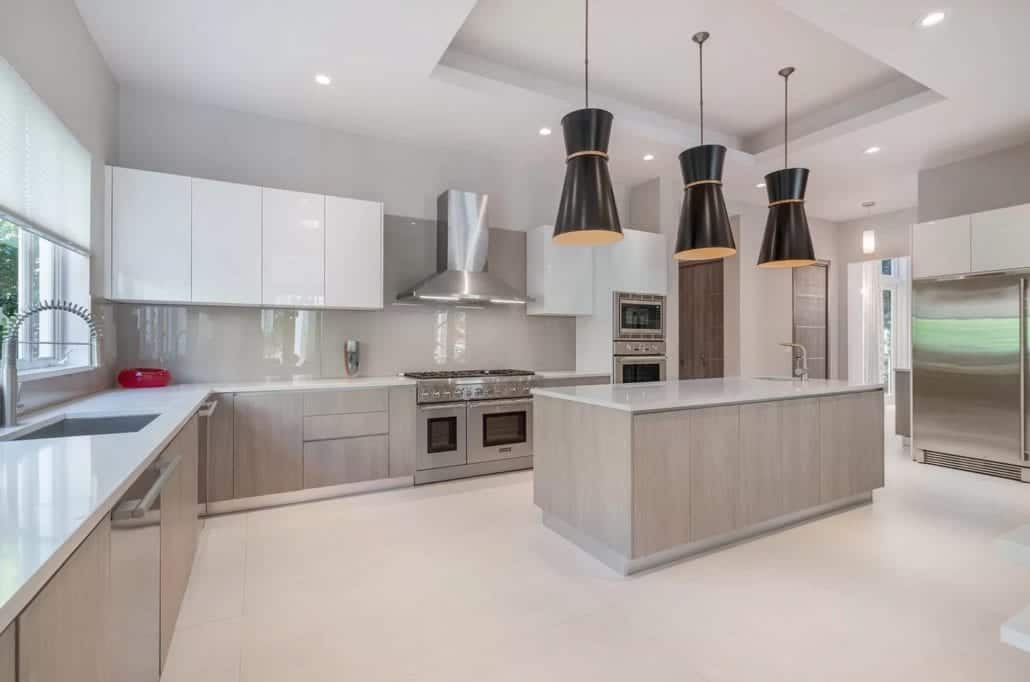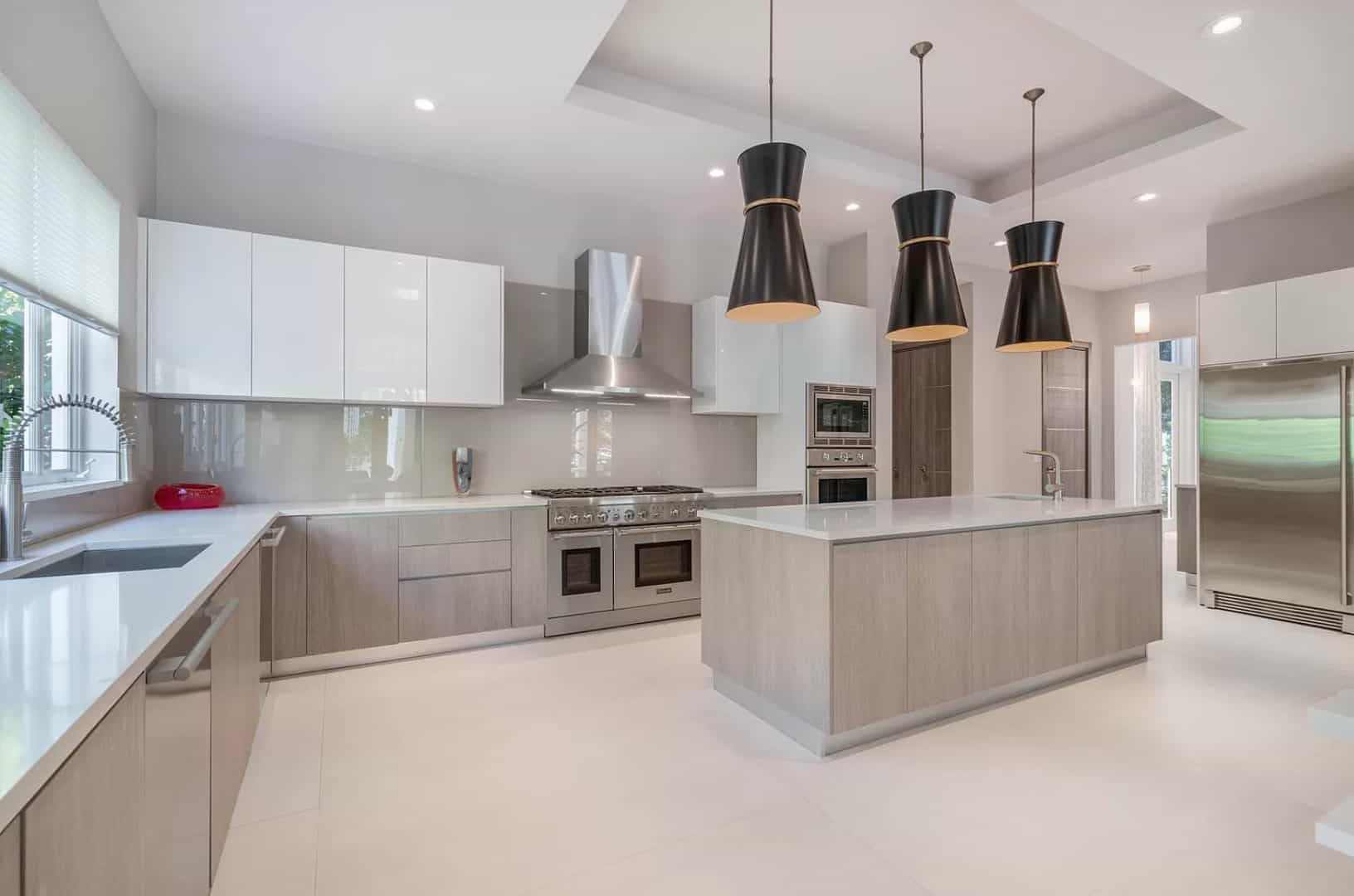 There are plenty of multi-purpose spaces, including a "resort-style courtyard with heated pool and spa."
Doesn't the outdoor seating area pictured below look like it could have come right out of The Haven on one of Norwegian's Breakaway-Plus class ships?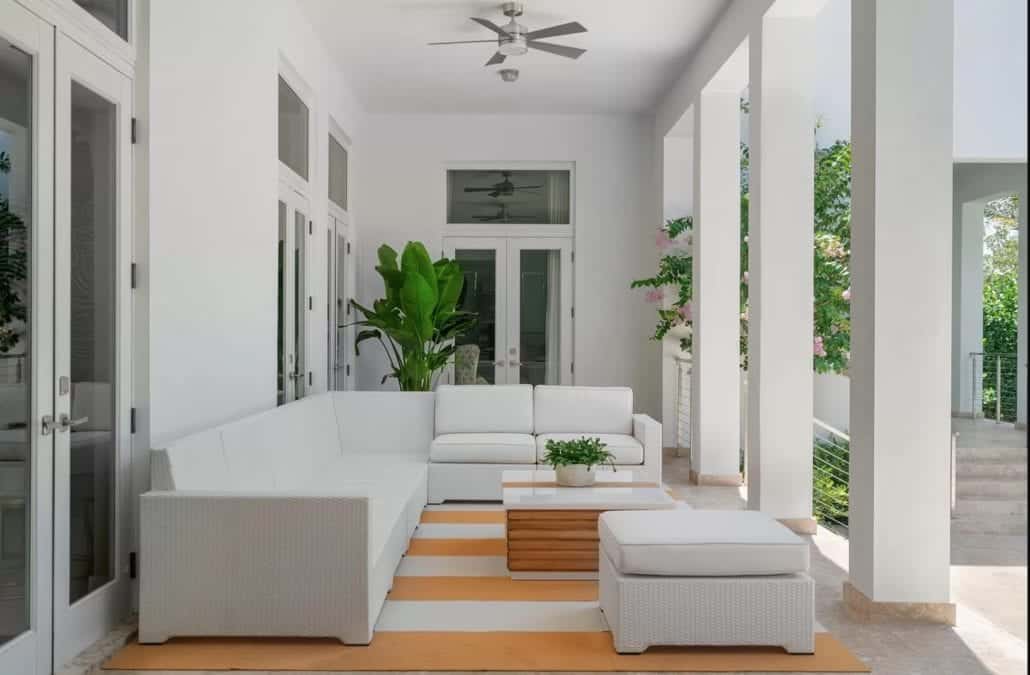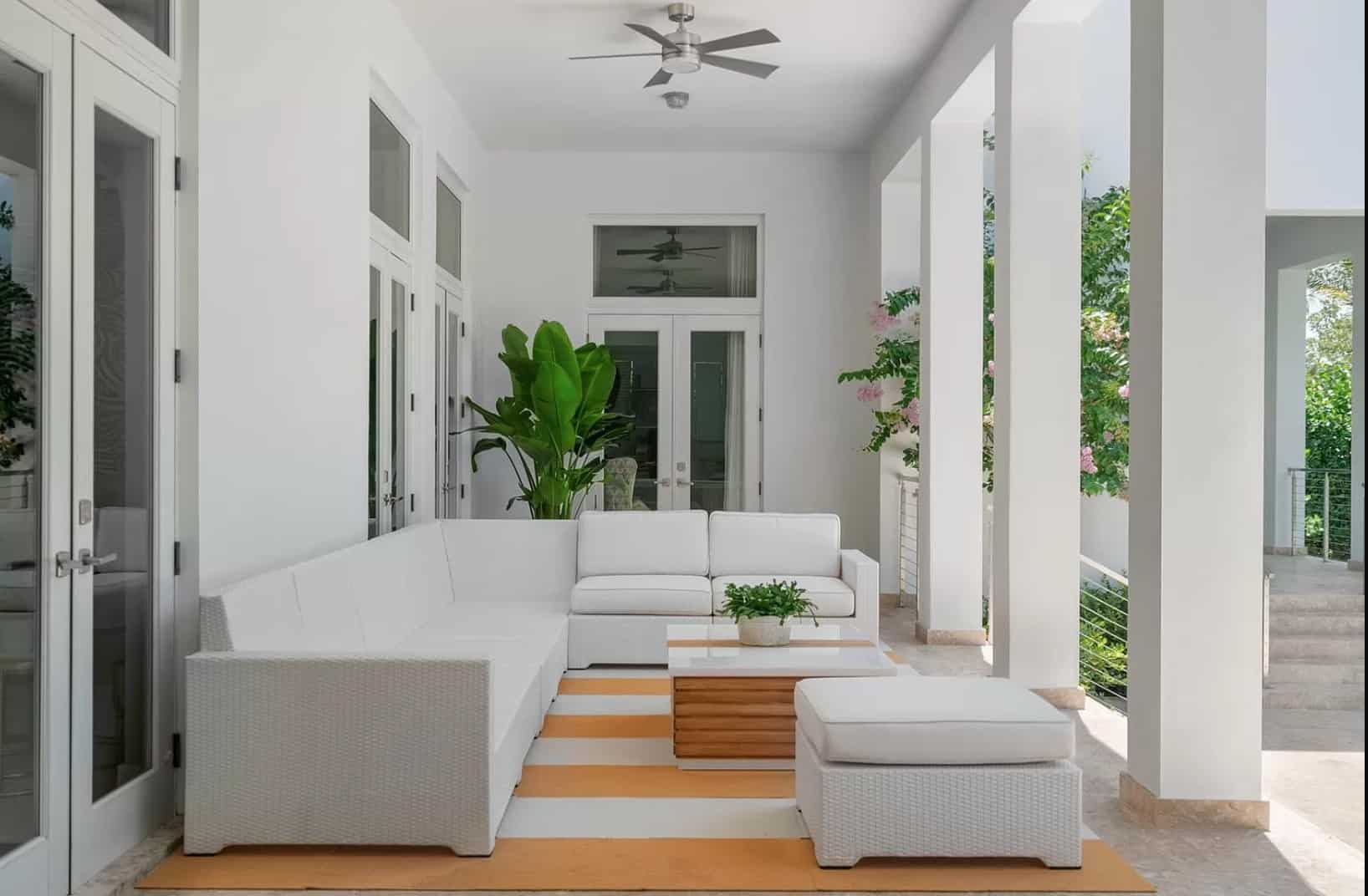 Of course, what self-respecting estate wouldn't have an awesome media room and an elevator to help you avoid those pesky stairs?
Parking also won't be a problem, as the home has a three-car garage and a floating dock at which to, as the listing says, "dock your 100-foot yacht."
While this house is no longer on the market, there are others for sale in the same community. And if you're worried that Frank Del Rio Junior selling this beautiful estate indicates the clan has fallen on hard times, fear not: Dad's 2019 compensation package totaled over $17 million dollars.
That number does, however, include a pretty big chunk of stock which, as investors at any level will tell you, hasn't been doing so hot of late.
Photos courtesy of Zillow.com