Tourists heading to Jamaica are being warned that certain parts of the country are seeing an uptick in violent crimes. In fact, local media outlets are reporting that Prime Minister Andrew Holness has declared a state of public emergency for some parts of the island, including St. James parish, home to Montego Bay.
What Led To The State Of Emergency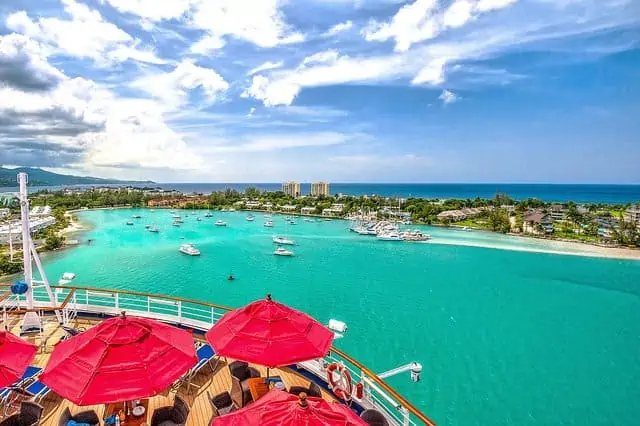 In confirming the State of Emergency, Holness cited a rise in violent crime and murders as the reason. Rather than tip off criminals to their strategies for handling the problem, officials deflected questions and would not say how long the State of emergency would be in effect. Last year, 335 murders were reported in the parish of St. James, and local media reports that at least four murders have taken place since January 1st of 2018.
Holness said that security forces have been given greater powers and, according to the Jamaica Observer, "certain rights have been suspended." This includes the fact that security forces are being given permission to search homes without warrants. He did, however, say that the government had taken tourism factors into account and was aware of the impact the state of the emergency might have on the industry, which pours a substantial amount of money into the island's economy each year.
This comes on the heels of the U.S. State Department issuing a Level 2 alert regarding travel to Jamaica. "Exercise increasing caution in Jamaica due to crime," they warned on January 10. Among the areas the State Department specifically cited were parts of Kingston, Montego Bay and Spanish Town. "Violent crime, such as home invasions, armed robberies and homicide is common," read the warning. "Sexual assaults occur frequently, even at all-inclusive resorts. Local police lack the resrouces to respond effectively to serious criminal incidents. U.S. government personnel are prohibited from driving outside of Kingston at night."
Safety Tips For Travel In Jamaica
The State Department advises that visitors to these dangerous areas avoid walking or driving at night, public buses and secluded places or situations, even at resorts. They also advice that one not physically resist any robbery attempt and do everything possible to keep a low profile.
The current Level 2 travel advisory means visitors should be aware, but not necessarily change their plans. A Level 3 travel advisory is when the State Department advises reconsidering travel plans, while a Level 4 warning — the highest advisory level — means that one should not travel to the area "due to greater likelihood of life-threatening risks." The Canadian government has also issued a travel warning regarding the area.
Photo via Flickr/robert2135