Would you hit "retweet" in order to try and help a kid try and "win" a cruise ship? Over 600,000 people did exactly that… but it turned out that the whole thing was a sham.
"Oasis of the Seas is Yours!"
According to a news agency in Australia, it all started when Iowa teen Dylan Baer sent out a screenshot of a conversation he'd supposedly had with someone at Royal Caribbean International. In the conversation, he asked how many retweets it would take for them to "give" him a boat. In response. the cruise line appears to reply, "2 million and the Oasis of the Seas is yours!"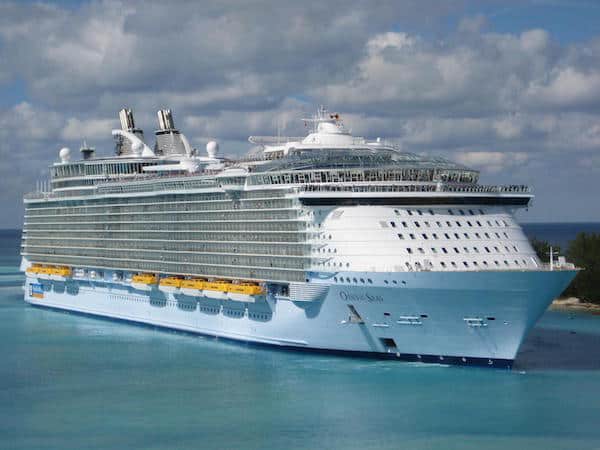 Almost immediately, many on the internet began calling out the supposed exchange for the fake it clearly was. Some pointed out that the blue check mark next to Royal Caribbean's name – which Twitter uses to indicate an account is verified and therefore official – was photoshopped. Baer responded by claiming he didn't know how to use Photoshop… inexplicably then claiming that the fact it was shoddily photoshopped somehow proved he hadn't!
"Sorry For Any Confusion"
When finally someone tweeted the official account of the cruise line, a Royal Caribbean rep responded, "It's fake, and I'm sorry for any confusion the tweet is causing." Another Royal Caribbean representative later tweeted, "This is absolutely fake and we didn't agree to this. Sorry for any disappointment."
All was not lost, however. Twitter user Robin McNamara offered to make things right, saying, "It's ok, they can have my Freedom Of The Seas"… complete with a photo of a model of the ship.
Of course, even if the offer from Royal Caribbean had been real, Baer wouldn't have been able to claim his "prize," given that he fell far short of the 2 million retweet mark. Although even after being exposed as a fraud, he continued to give it the old college try, asking the cruise line via tweet, "Hey, do I get anything for the free advertising?" But it looks like the only way he'll be setting sail is if, like the rest of us, he uses the internet to purchase a ticket.
SaveSave