Vantage Deluxe World Travel Celebrate the christening of its first ocean-going small-ship, Ocean Explorer, in Boston on Monday.
Along with Vantage Founder & Chairman Henry R. Lewis and local dignitaries, the ship's godmothers Patricia Lewis, wife of Mr. Lewis, and VP of Worldwide Operations Deirdre Dirkman performed the ceremony.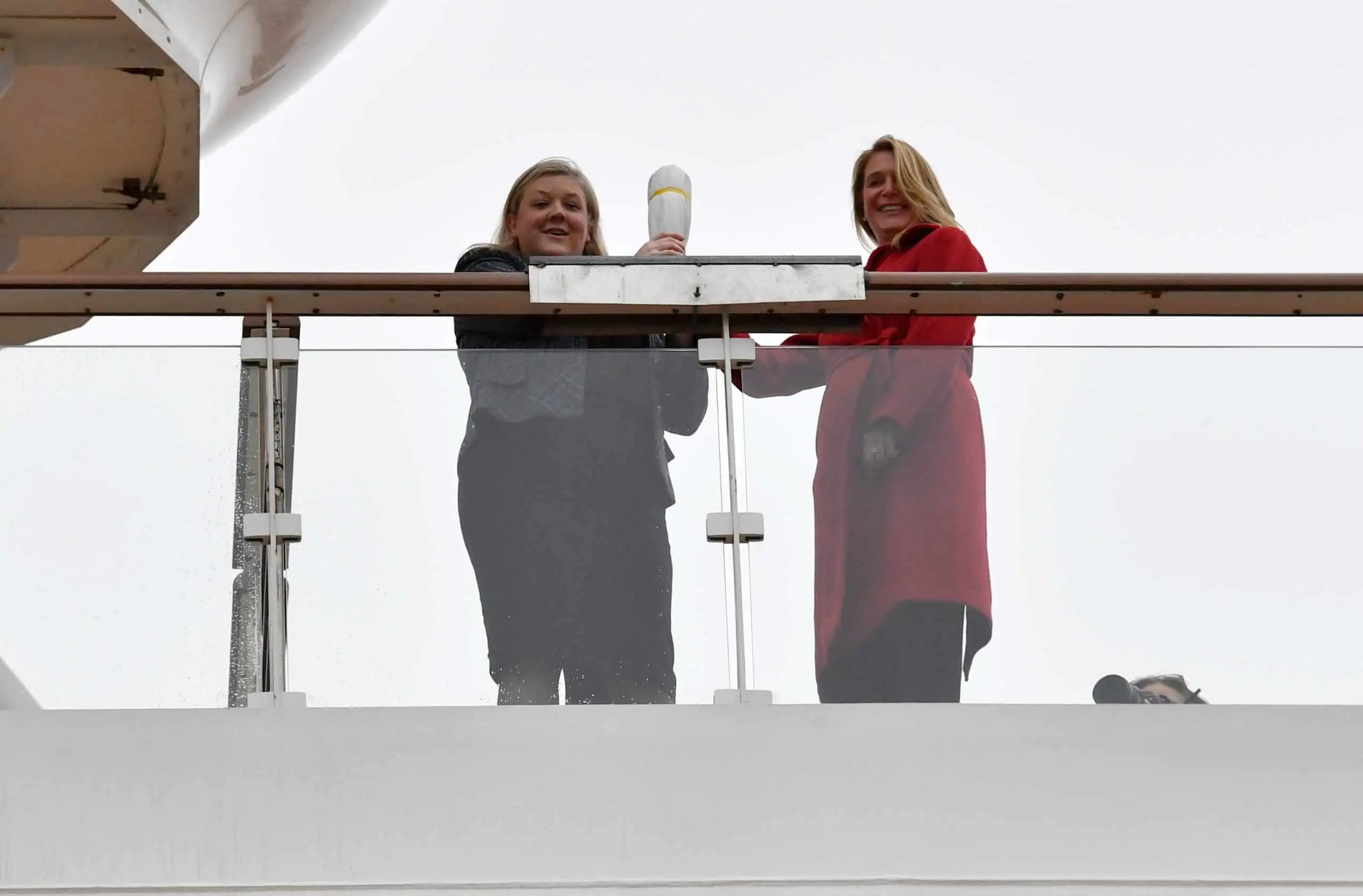 Ocean Explorer will sail worldwide with 15 itineraries that include Europe, transatlantic crossings, Central and South America, and Antarctica.
"At Vantage, our goal is to provide the ultimate in small-ship luxury experience," said Henry R. Lewis, Founder & Owner, Vantage Deluxe World Travel. "Ocean Explorer will offer a completely unique experience for travelers who want to immerse themselves in the culture of faraway lands and truly experience a once-in-a-lifetime adventure, while enjoying the incredible service and amenities of an intimate small ship environment."
The five-star, intimate Ocean Explorer combines luxury travel with expedition cruising, accommodating up to 162 guests with 77 cabins and 15 solo cabins. Multiple stateroom and suite options are available, including those with walk-out balconies and triple accommodations for families or groups.
MORE: Construction Begins on Second Luxury MSC Ship
The vessel features the latest satellite and navigation technology including ULSTEIN X-BOW technology for smoother sailing, state-of-the-art safety features, is Polar Code 6 compliant, and is compliant with the latest SOLAS requirements for expedition cruising in Antarctica and the Arctic.
Environmentally-friendly standards on the ship include reduced emissions and lower energy consumption.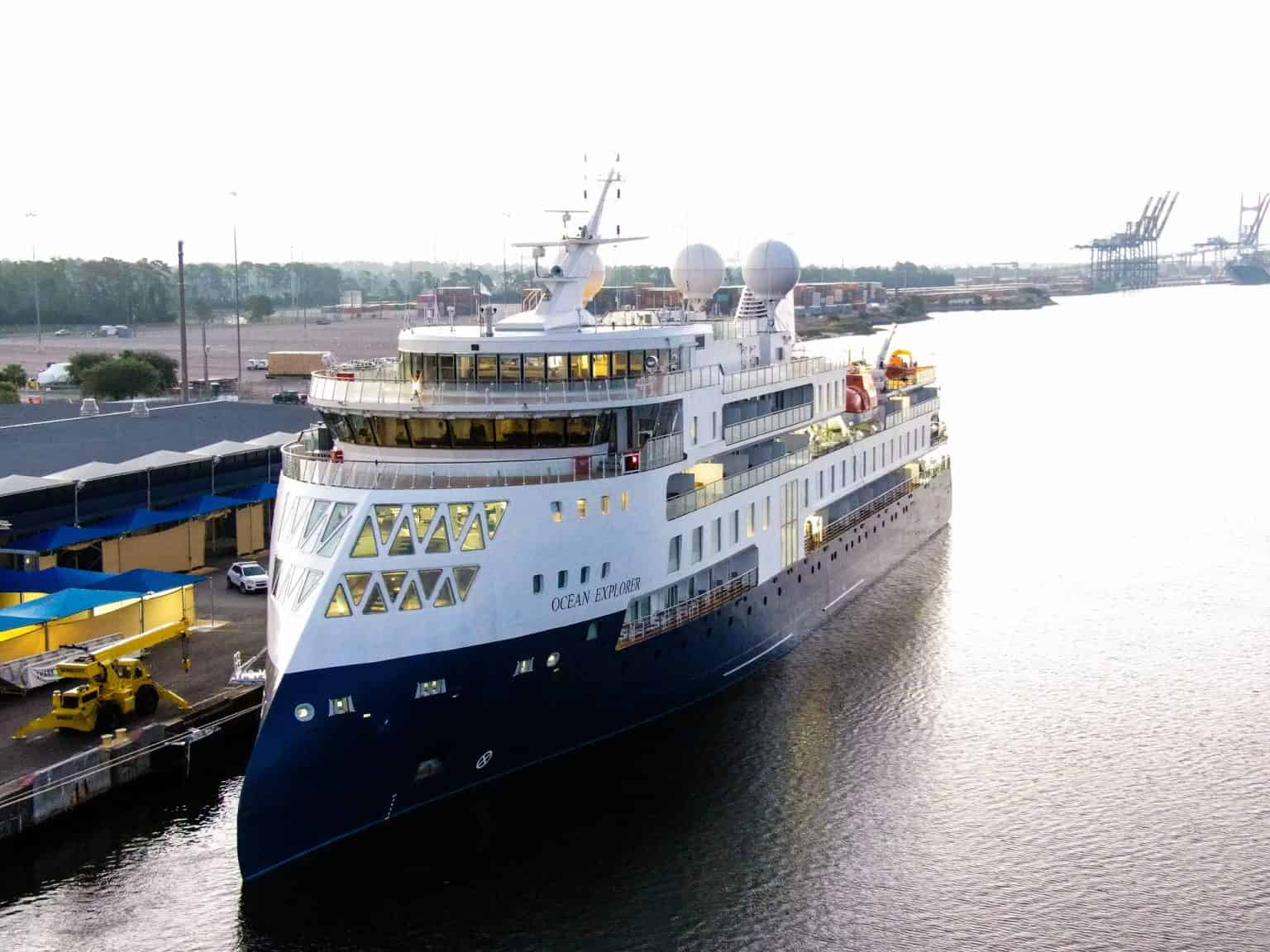 Onboard amenities include a hot rock-cooking restaurant, a raised infinity pool, two hot tubs, curated lectures, programs, and cultural events, a fitness center, a sauna, an Expedition Team on expeditions, a medical doctor, complimentary wifi, and included beer and wine with lunch and dinner.
Off-ship adventures can include small-group wildlife viewing, as well as kayaking and paddleboarding activities.
Earlier this month, Ocean Explorer made a port call in Jacksonville, Florida during a one-time itinerary out of the Bahamas. It was JAXPORT's first cruise ship port of call visit since residential ship The World docked there in 2017.
Ocean Explorer's sister-ship, Ocean Odyssey, is set to launch next year.
READ NEXT: Report: Surprises From the CDC's Updated Conditional Sailing Order