On Monday, the U.S. Centers for Disease Control and Prevention updated and extended its Framework for Conditional Sailing Order through January 15, 2022, making several notable modifications that might give the cruise lines more flexibility to operate in the coming months.
The organization also gave us, for the first time, a comprehensive look at the readiness state of the cruise industry and COVID-19 incidents over the summer as the ships resumed sailing from U.S. ports for the first time in over a year.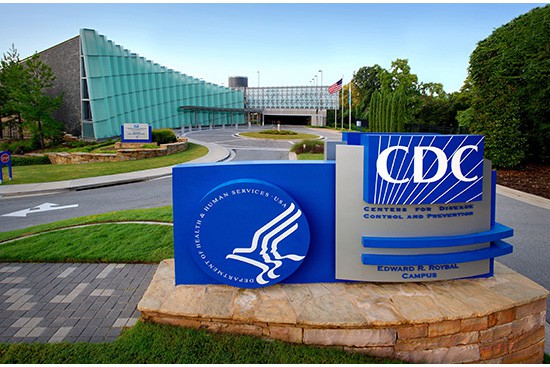 Let's go inside the revised CSO and look at some of the most significant data and updates.
The CDC Has Identified 6 "Large" Outbreaks Since Late July
For the first time, the CSO extension offers some details on what the CDC refers to as 6 "large" COVID-19 outbreaks on cruise ships since passenger sailings resumed in late June.
While the reports lack a ship or cruise line name, they still offer interesting insight into conditions onboard.
On July 24, one symptomatic passenger who tested positive for COVID-19 was epidemiologically-linked to 20 additional cases of the virus over two voyages, including 18 crew members and 2 passengers. The vaccination rate on what the CDC refers to as "Cruise Ship A" ranged between 99.8–100 percent for crew and 96.4–97.5 percent for passengers.
Between July 24 and August 28, "Cruise Ship B" reported 58 laboratory-confirmed cases of COVID-19, The vaccination rate on this ship ranged between 96.8–97.7 percent for passengers and averaged 100 percent for crew.
From July 29 to 31, "Cruise Ship C" reported three symptomatic passengers who tested positive for COVID-19. Contact tracing identified 10 additional passengers and 2 crew members who tested positive. All crew members and 97 percent of passengers were vaccinated.
Between July 26 and August 6, seven laboratory-confirmed cases of COVID-19 were identified in passengers and crew aboard "Cruise Ship D." 100 percent of crew and 96.8–97.7 percent of passengers were vaccinated.
From August 19 to September 7, a total of 105 passengers and crew from four consecutive cruises aboard "Cruise Ship E" had laboratory-confirmed COVID-19 cases. All crew members and an average of 97 percent of passengers across the voyages were vaccinated.
Between August 21 and September 7, "Cruise Ship F" reported a total of 112 laboratory-confirmed COVID-19 cases among passengers and crew across four consecutive cruises. Fully 100 percent of passengers and crew aboard all four sailings were vaccinated.
Between June 26 and October 21, 49 hospitalizations and 38 medical evacuations from cruise ships related to COVID-19 were reported to the CDC.
While even a single case of COVID-19 on a cruise ship is concerning, the number of "large" outbreaks, hospitalizations and evacuations as reported by the CDC seem relatively low considering the hundreds of thousands of passengers who have enjoyed a cruise vacation in the four months since sailings have resumed.
Passengers are Lying About Their Symptoms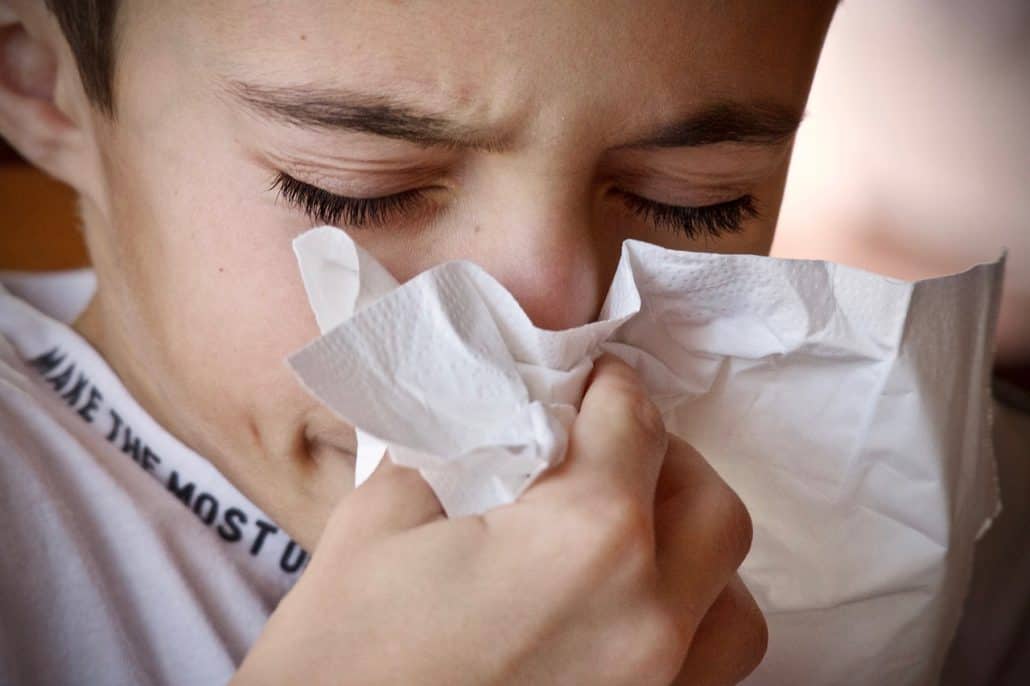 The CDC reports several instances of passengers who had COVID-19 symptoms at the time of embarkation or became symptomatic during their cruise who did not immediately report their symptoms to the medical center.
This resulted in extensive contact-tracing due to the presumed length of time since the first onset of infection and the large number of people they may have come in contact with.
The CDC cites a passenger on "Cruise Ship F" who was fully vaccinated and tested negative for COVID-19 three days prior to boarding, but was symptomatic at embarkation.
The passenger denied having symptoms when boarding the ship and died of illness related to COVID-19 three days later. This is the only COVID-19 related death cited by the CDC in the CSO extension.
As a result of this passenger's deception, extensive steps were taken by the cruise line, as noted by the CDC:
Contact tracing to identify exposed persons, which included interviews of passengers and crew, review of security footage, and analysis of wearable technology and other relevant location data;
Notifications to close contacts to advise them to monitor for symptoms, and to federal, state, and local partners in two states;
Screening testing to identify those who could have been infected;
Isolation for close contacts who tested positive for COVID-19;
Quarantine for close contacts who tested negative for COVID-19 but could have still developed the illness during the incubation period.
Based on these time-sensitive and labor-intensive public health actions, the cruise line identified over 30 close contacts from the one infected passenger.
The Cruise Industry Doesn't Like the CSO
As part of the CSO process, the CDC solicited public comments from the cruise industry and its partners. The CDC reports that it received only 15 responses, 11 of which were cruise industry representatives.
The majority of responses indicated that industry-wide COVID-19 protocols were important and that continued communication and collaboration between the industry and the CDC was critical.
However, most industry representatives disagreed that the port agreements required under the CSO have value, and that most industry reps said the CDC's "Cruise Ship Color" status webpage was not useful.
The CDC acknowledges that the sample size of survey responses is too low to draw meaningful conclusions and that additional feedback will be solicited prior to additional changes or extensions of the CSO.
MORE: Royal Caribbean Releases Protocols For Cruises From U.S. Through November
Over 50 Ships are Cleared to Sail
As of October 21, the CDC says that 53 cruise ships have received Conditional Sailing Certificates and are cleared to operate in U.S. waters.
The CDC's Maritime Inspection Unit has inspected a total of 15 cruise ships, ranging from one-day inspections while the ship was in port, to multi-day investigations while the ship was sailing. The CDC notes that ships have worked closely with inspectors to quickly remedy any observed lapses in protocols or training onboard.
Cruise Lines Have Agreements with 17 U.S. Homeports
The CSO requires that cruise lines have technical agreements with any U.S. homeports they operate from, and the CDC notes that as of late October, cruise lines have signed such agreements with 17 U.S. homeports, covering all 83 cruise ships governed by the CSO, with 48 vessels approved to dock at more than one port.
Changes and Revisions Bring Added Flexibility to the Cruise Lines
As part of the CSO extension, the CDC made several modifications. While most of the updates are minor or administrative, several of them are more significant.
U.S.-Flagged Ships are Exempt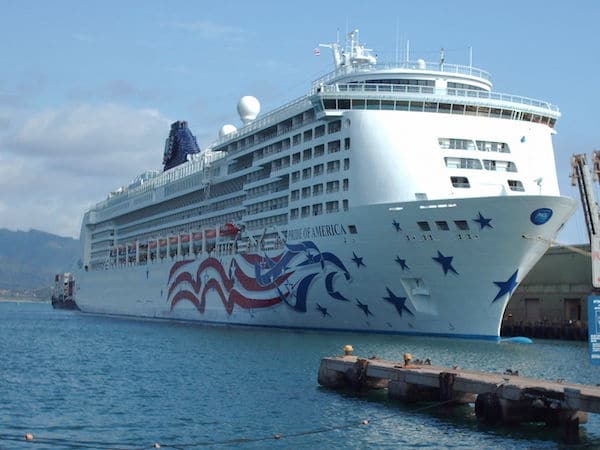 The CDC added "foreign flagged" to the generic term "cruise ships," indicating that U.S. flagged ships over 250 passengers are no longer bound to the CSO.
Explained: The CDC Conditional Sailing Order for Cruise Ships
This clarification might as well have just read "excluding Pride of America," as Norwegian's U.S.-flagged ship that sails the Hawaiian islands is the only large, U.S.-flagged ship that will be impacted by this change.
Marketing Can be Warning-Free
Cruise lines will no longer be required to include CDC warnings, advisories, or recommendations in marketing material. While it's unclear how closely this provision has been executed and enforced, as of November 1, cruise lines don't need to include any cautions, though some may choose to do so.
Longer Cruises Are Allowed
The requirement that cruises be limited to seven nights or less will no longer apply as of November 1, meaning longer sailings are allowed.
Some cruise lines have longer cruises scheduled for 2022 and beyond, but very few cruise lines have extended cruises scheduled to leave from U.S. ports on the schedule in 2021, so this is unlikely to have much of an immediate effect.
If There's a COVID-19 Outbreak, Your Cruise Might Continue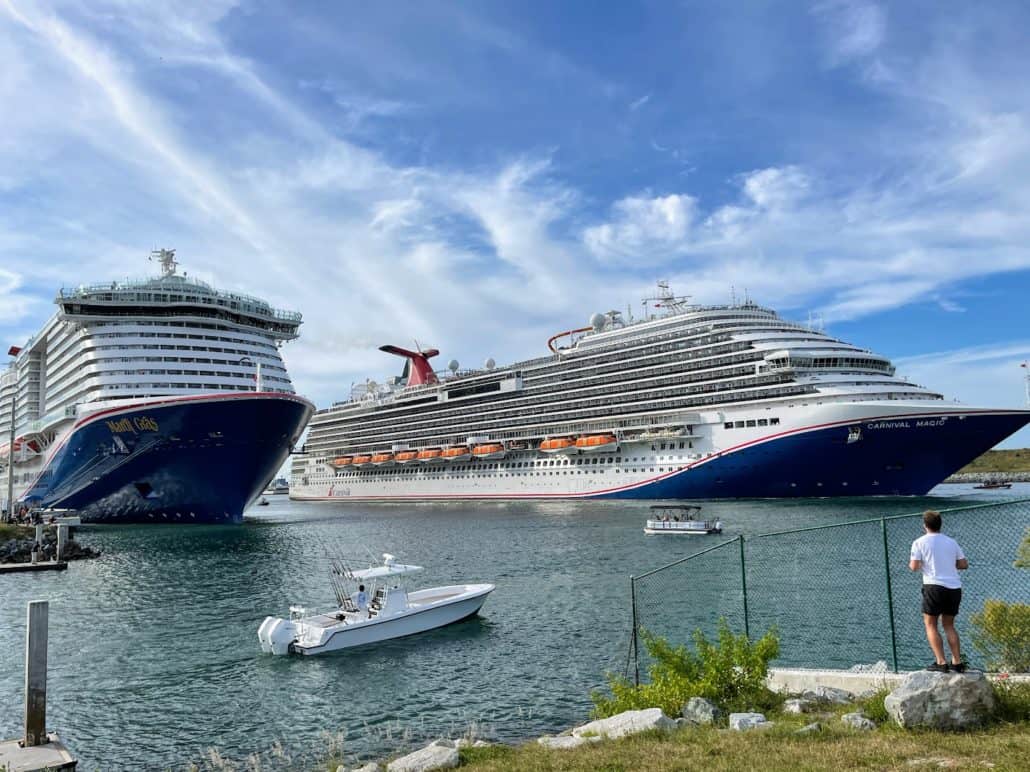 Previously, the CDC required that a ship with a significant COVID-19 outbreak onboard immediately end its cruise and return to port. Now, the CSO advises that ending the cruise in this scenario may occur.
There's a Path to Transition from "Fully Vaccinated" Cruises
For the first time, the CDC has outlined a process for cruise ships that are sailing "fully vaccinated" — that's ships that did not complete a "simulated voyage" and are cruising with  95 percent of crew and passengers vaccinated — to transition to cruises with fewer vaccinated passengers without having to go through a simulated voyage.
The new requirements involve the cruise line submitting operational plans to the CDC, and notify passengers who booked the sailing as "fully vaccinated" that it would no longer be operating as such. Similar requirements also apply to ships arriving in U.S. waters that have been successfully operating internationally.
While this might seem like just a small pivot, this new process has the potential to be a significant change that will give cruise lines tremendous flexibility in operating as the pandemic continues to evolve.
READ NEXT: 8 Tips For Preparing to Cruise in 2021