Well, here's something you don't see every day: A cruise ship being sawed in half like a magician's assistant. Why? So that a new 49-foot segment can be inserted.
What Does It Take To Cut A Ship In Half?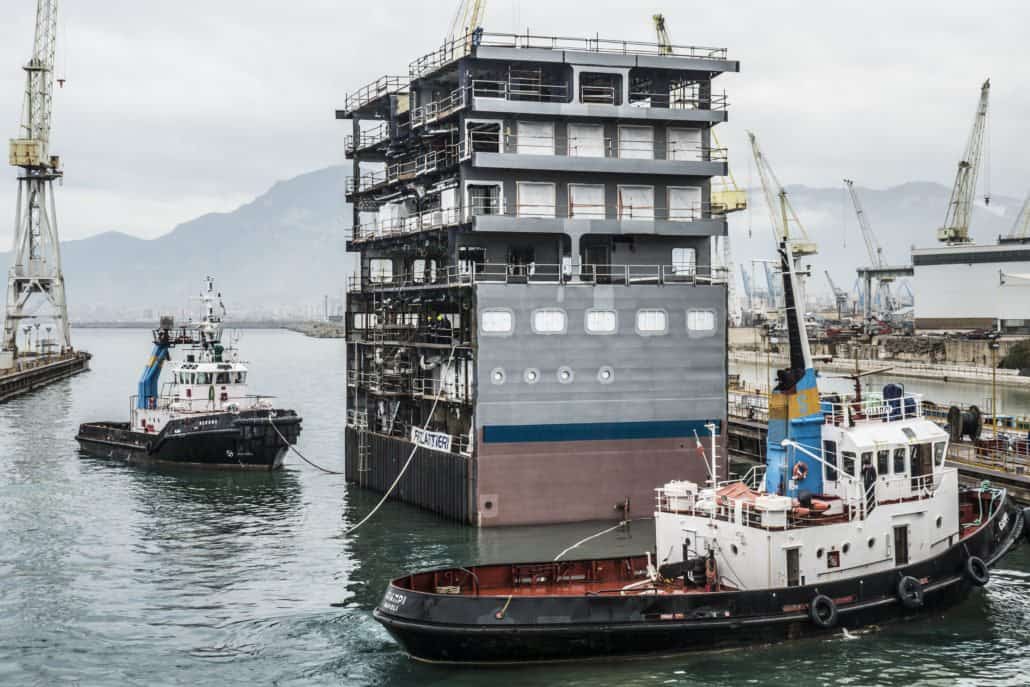 This week in Palermo, Italy, the folks at the Fincantieri Shipyard have been executing the kind of thing you sort of have to see to believe: Thanks to the marvels of modern engineering, they are cutting Silversea's Silver Spirit right down the middle, separating the two halves and then inserting a pre-built block into the ship before welding the whole thing together in so seamless a fashion that none will be the wiser.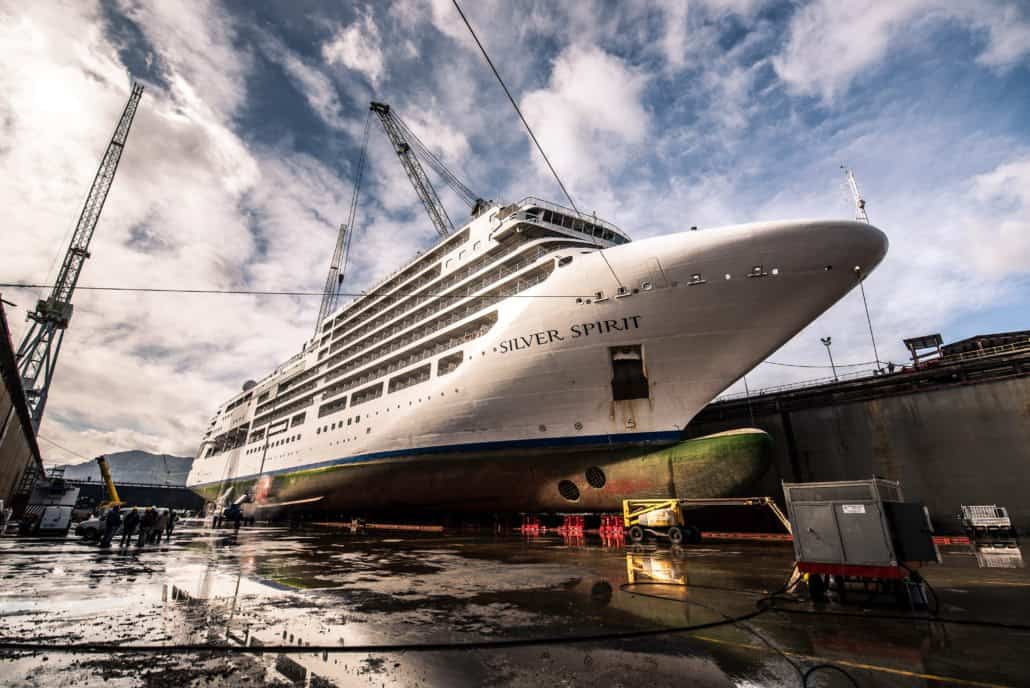 So what does it take to accomplish such a feat? Well, breaking it down by the numbers, here's what you get:
Over 500 workers
450,000 man hours
846 tons of steel
360,892 feet of cabling
26,247 feet of piping
And why would one undertake such a monumental task? Believe it or not, it's actually cheaper than buying an entirely new ship… and will result in the Silver Spirit being able to increase their capacity by 12 percent. At the same time, she'll undergo a massive refurbishment that will in essence transform her into an entirely new vessel.
How The Ship Will Be Refurbished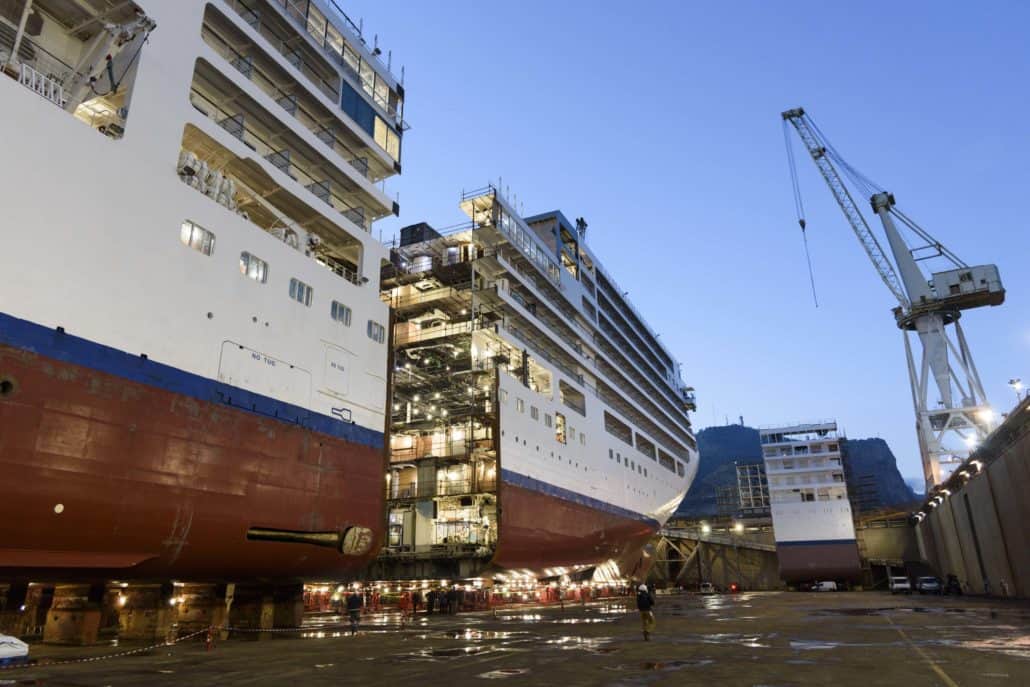 The entire project was inspired by the line's flagship, Silver Muse (which not coincidentally was built at the same shipyard) and is serving as the focal influence of a fleet-wide renovation. "The lengthening and refurbishment of Silver Spirit will replicate the modern elegance of our latest vessel to make for a more luxurious travelling experience," said Barbara Muckermann, chief marketing officer for Silversea. "This ambitious project will amplify the onboard features that matter most to our guests."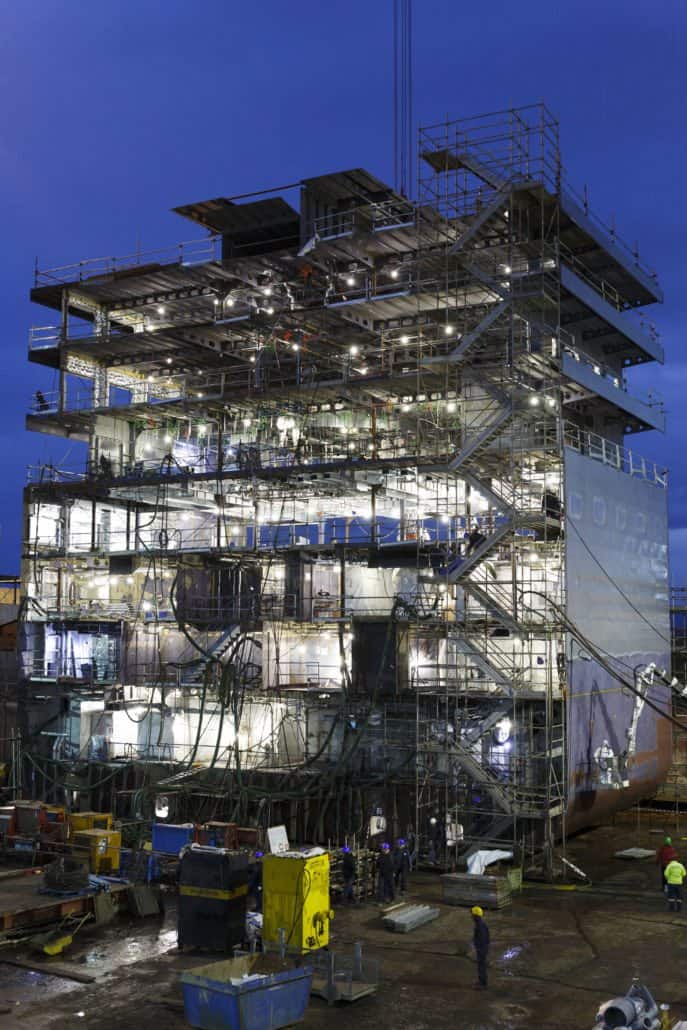 That includes dining options, which will see several dining options introduced, resulting in an 8-restaurant configuration. Up on the sky deck, the pool area will also be expanded from 98 feet to 148 feet to not only offer more space for sunworshippers, but also add a new aerobics area. The renovation will also see two new public spaces added, The Arts Cafe and Dolce Vita. Finally, all of the suites will be refurbished and upgraded.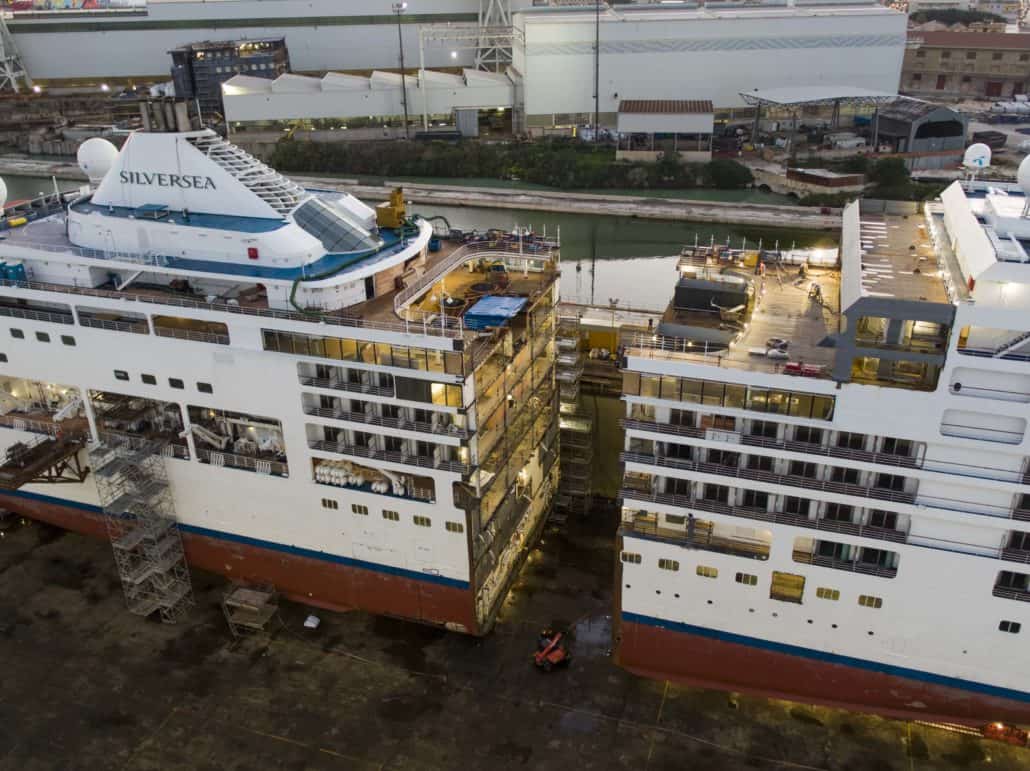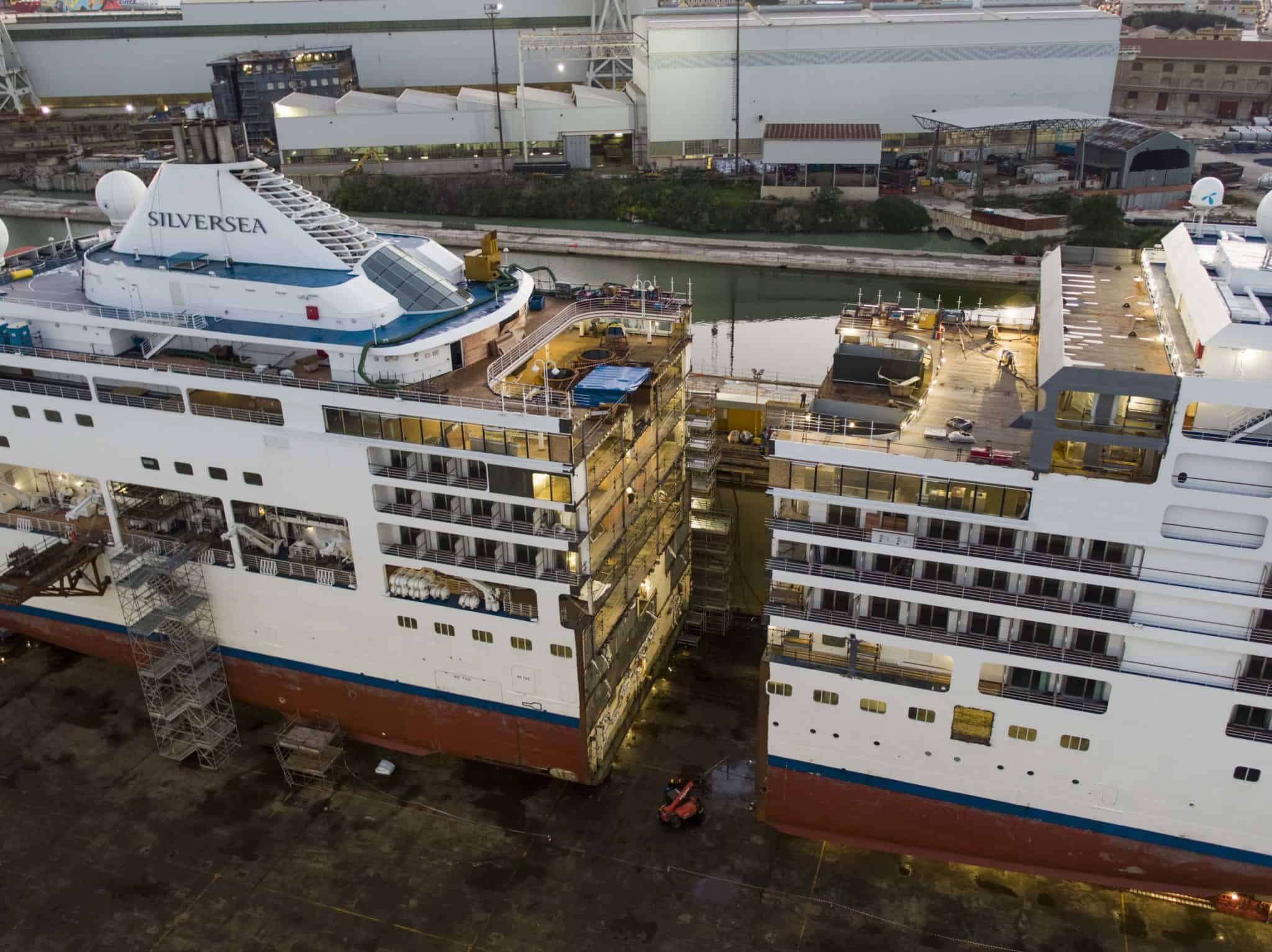 And how cool is this? Just before arriving in Palermo to undergo her surgical procedure, the Silver Spirit stopped in Chaina, Crete, so that furniture that was being replaced could be donated to some of the charities on the island.
The ship will return to service on May 6, 2018, with 7-day sailings between Civitavecchia (Rome) and Barcelona. For more on the ship and her itineraries, click here.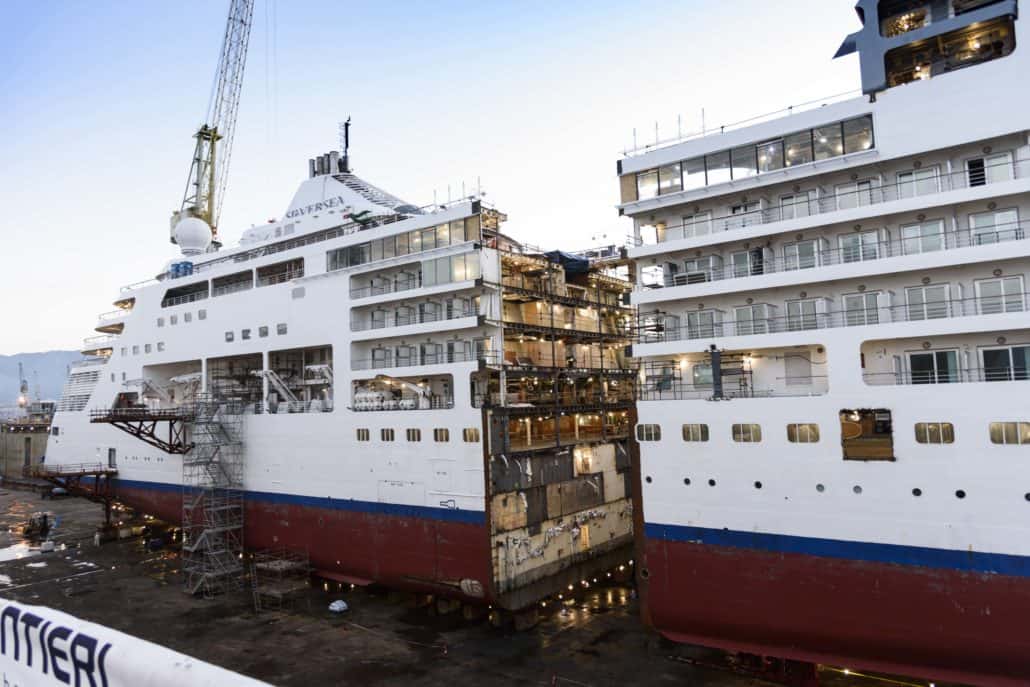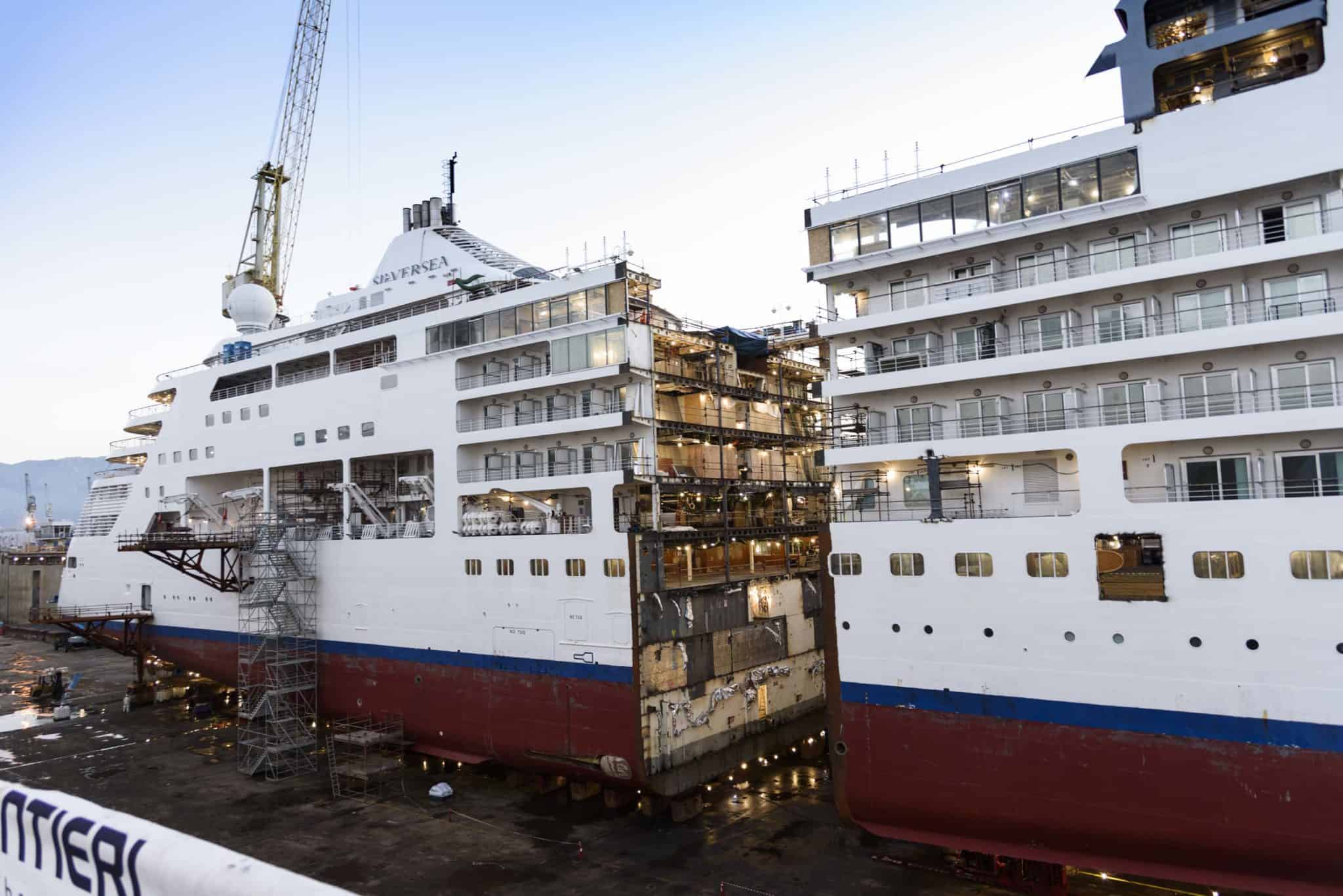 "Witnessing these breathtaking phases of the Silver Spirit lengthening project has filled us with pride and excitement," said Muckermann. And now you, too, can be wowed by the scope of the project by watching the video below.
Featured Photo via Silversea Cruises.