At least one division of the Carnival Corporate brand has decided that it's in their best interest to write off the rest of the 2020 season.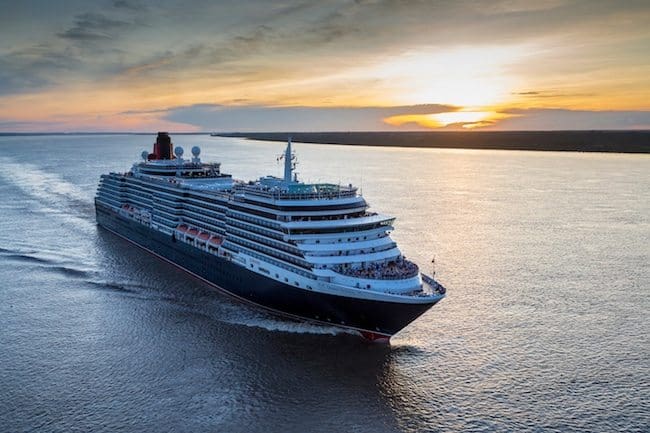 "It Would Not Be Sensible"
Cunard Line revealed that their plans in a note to their clients and business partners. "After very careful consideration, we do not feel it would be sensible to start sailing again this year," it read in part. "We will only resume sailing when it is safe to do so, when we have the approval and accreditation for our enhanced health protocols and when we are confident that our guests can travel freely to the destinations we visit."
As a result of this extension of their suspension, Cunard said that the Queen Elizabeth will not sail again until March 25, 2021. Her sister ships, the Queen Mary 2 and Queen Victoria, will see their voyages suspended until April 18 and May 16 of 2021, respectively. And even when those ships do return to service, there will be major changes made to the itineraries they will traverse.
READ MORE: Why It Might Be Time To Cancel The Entire 2020 Cruise Season
Meanwhile, Cunard says that given this extension, they have also been looking at the itineraries to see "whether any should be replaced by some of the more popular voyages that have been impacted." As a result, they have made "the decision to cancel voyages on Queen Mary 2 departing between January 3, 2022 and April 3, 2022, including the 55-night Escape to South America" as well as several transatlantic sailings.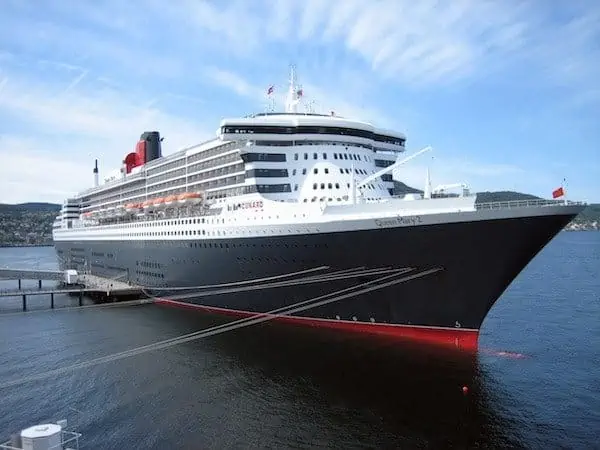 Now, the ships will depart on a "classic 118-night roundtrip New York World Voyage" which will run from January to May of 2022. This is a particularly interesting move when so many other cruise lines are, in light of the current world situation, focusing on shorter cruises.
Likewise, big changes will impact guests booked to sail the Queen Elizabeth in 2021. "With Queen Elizabeth having returned to the UK during the pause, and with ongoing uncertainty over the re-opening of ports and countries on her intended routes next year, it is sadly not practical to continue as planned," says Cunard. "We are therefore cancelling Queen Elizabeth's voyages due to depart between March 26, 2021 and December 13, 2021."
In place of those itineraries, the Queen Elizabeth "will embark on a series of European voyages ranging from three to 14 nights" beginning at the end of March 2021.
Guests booked on now-cancelled cruises will receive a 125 percent Future Cruise Credit unless they prefer a 100 percent cash refund.