After receiving a heartwarming surprise from Holland America Line, 87-year-old Leonard Wood is proof that you can never be too old for your dreams to come true.
On May 31, a day before Leonard's birthday, Holland America surprised him with a private tour of Zaandam, one of the company's ships that recently docked in Charlottetown, Canada.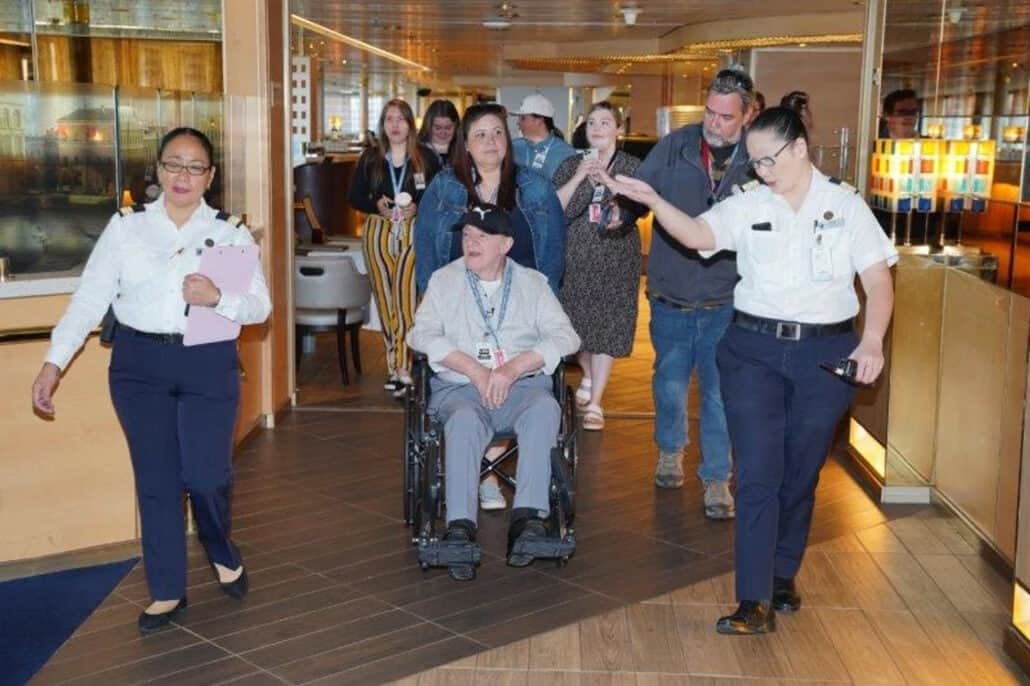 It was a well timed occasion for the Prince Edward Island resident who had spent the last 15 years having his picture taken in front of the cruise ships that docked at Port Charlottetown.
Despite his fascination with cruise ships, Leonard had never set foot inside one. But Holland America changed all that by organizing a surprise tour for him and his family.
Joined by his daughter and several of his grandchildren, Leonard was treated to a personal tour that included a visit to the various venues such as the ballroom, casino, and the navigational bridge where he met the ship's captain.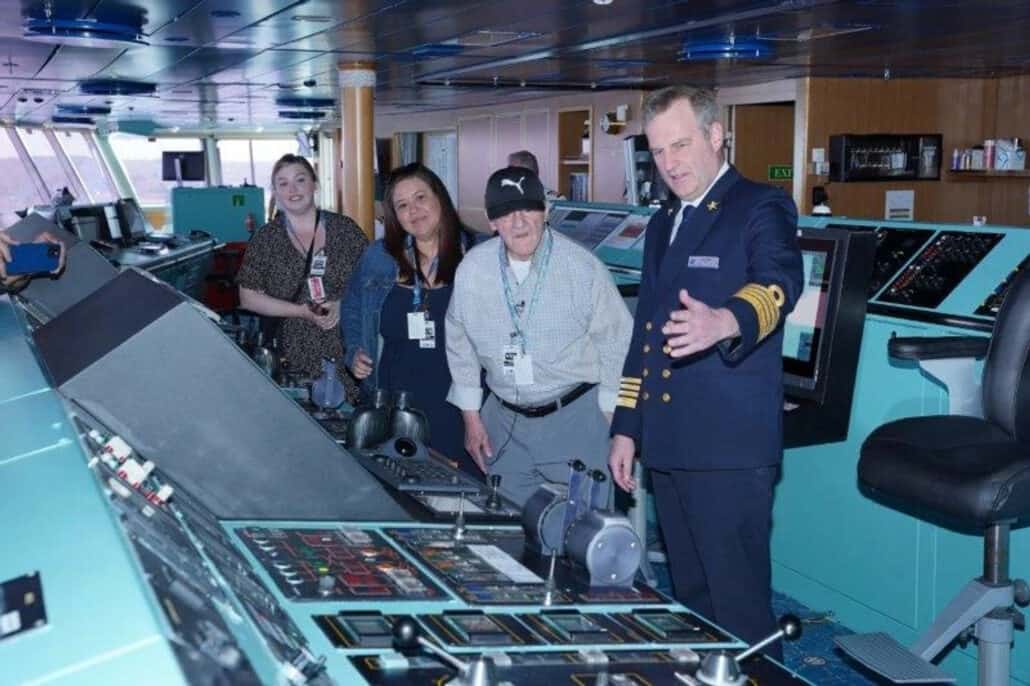 Visibly moved, Leonard remarked on the experience, saying: "Ever since I was little, I loved seeing pictures of ships and was always excited to see them at the port. Getting to know firsthand what it's like to board a ship that size, well, it's more than exciting."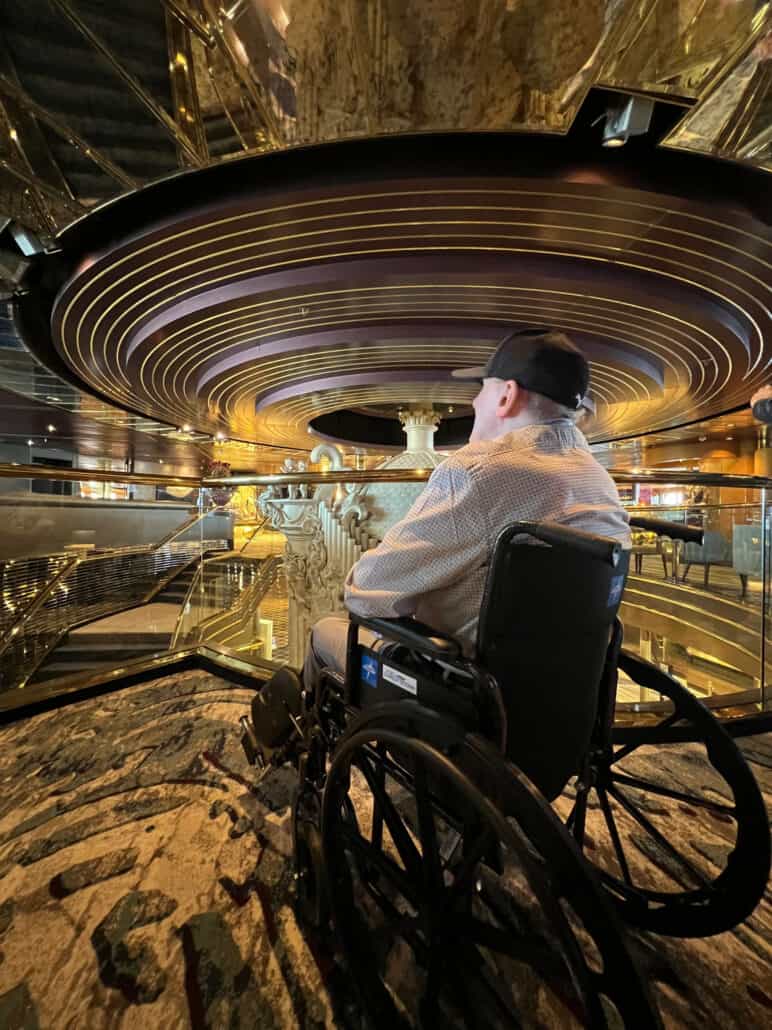 The visit wrapped with a birthday lunch in Pinnacle Grill, one of the specialty restaurants inside Zaandam. More than a dozen friends and family members joined the celebration where he was showered with gifts and a specially commissioned nautical-themed cake from Holland America.
His daughter Robin John expressed her appreciation, "It means the world to us that dad has this opportunity. Everything that Zaandam has offered dad is beyond amazing."
Zaandam's Captain Ane Smit was likewise glad to have the chance to fulfill a local resident's dream. "I've been coming to Prince Edward Island for 20 years, and the people are always very friendly; it's one of my favorite ports. I'm glad we could do something to give back to the wonderful people in the community," he said.