Cruisers have only one month more to enjoy Holland America Line's old fees on select specialty dining offers.
After raising its prices last June, the cruise line is rolling out another set of increases across the fleet that are 12% to 60% higher. Take a look at the new dining rates which will be implemented beginning September 1, 2023.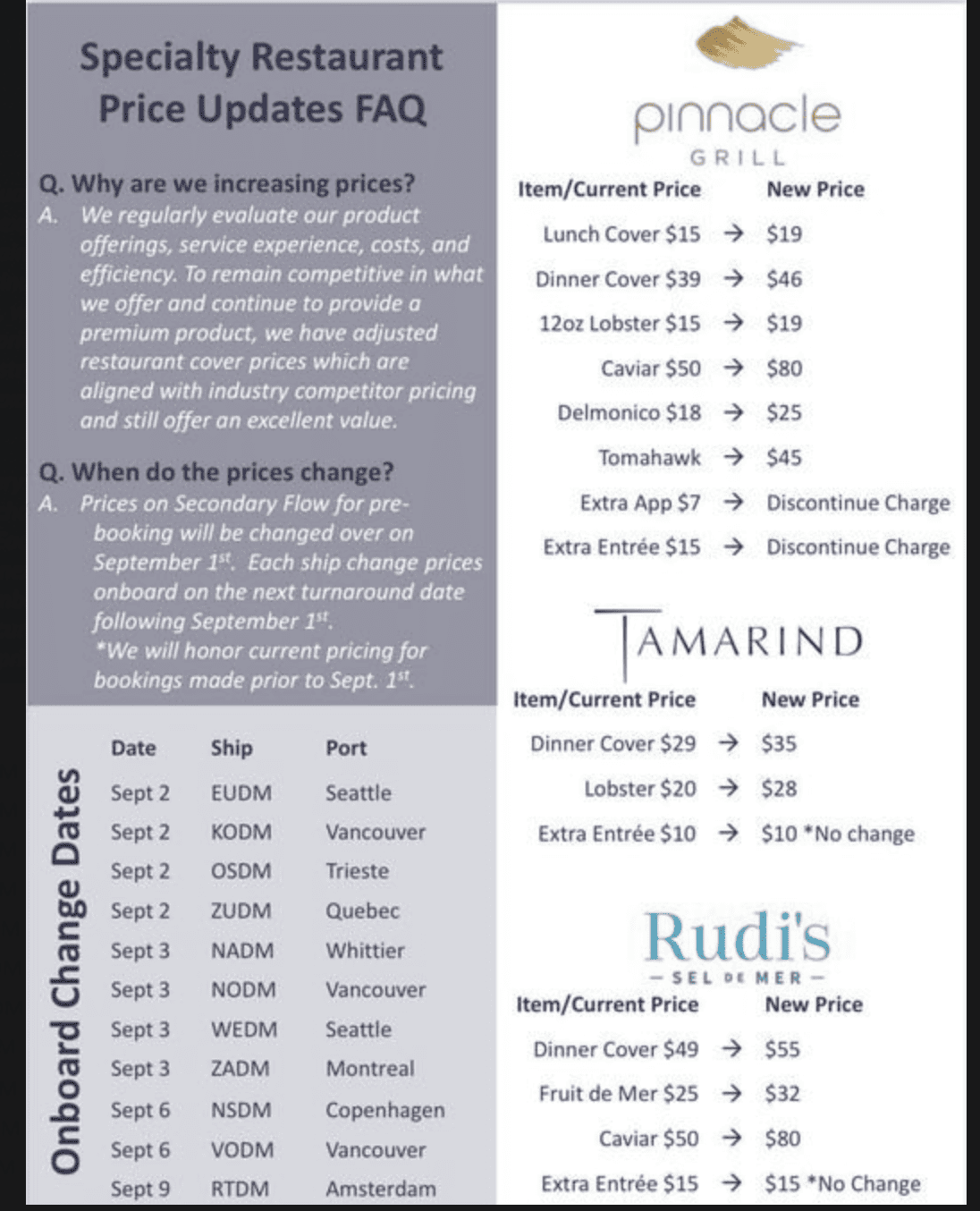 Some of the prices will be higher for its resident steakhouse Pinnacle Grill; Asian-inspired Tamarind, and French restaurant Rudi's Sel de Mer.
But it's not all bad news. Some fees are being discontinued, meaning you can avail of some food options that previously entailed a fee for free.
Pinnacle Grill Price Increases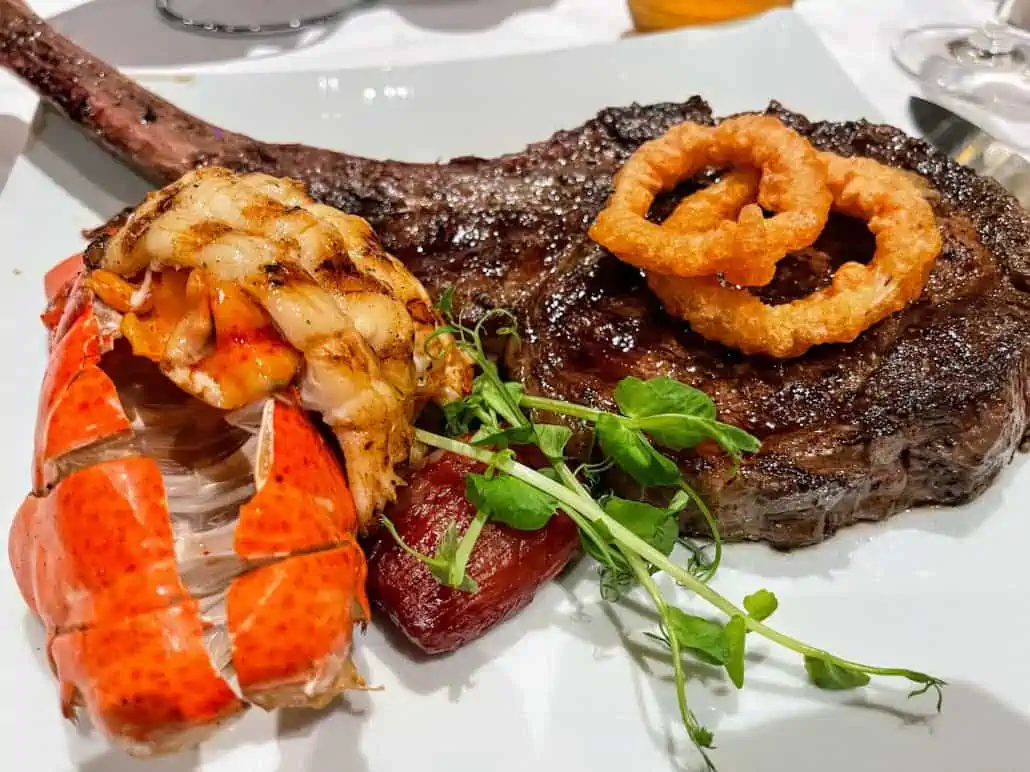 For Pinnacle Grill, the lunch cover will go up from $15 to $19 while dinner, which used to be $39, can be had for $46.
Certain menu items, such as the lobster and delmonico steak, will also cost $4 and $7 more. The most notable price increase, however, is the fine dining establishment's caviar. After being priced at $50, a serving is now 60% more expensive at $80.
An extra appetizer and entrée that used to be $7 and $15, respectively, will no longer have any fees.
Tamarind Price Increases
Similarly, the dinner cover at Tamarind is about to go from $29 to $35. Earlier this year, dinner was at $20 per head. Beginning in September, an order of lobster will cost $28 versus the former $20 while the cost of an extra entrée will remain the same at $10.
Rudi's Sel de Mer Price Increases
With the most expensive prices among the three, Rudi's will begin charging $55 instead of $49 for dinner. The fruit de mer will cost $7 more at $32. The price of caviar, which was the same as Pinnacle Grill, will also go up to $80. The cost of an additional entrée will stay the same at $15.
Why The Upcharge?
Why is Holland America raising some of its specialty dining fees? The statement in their announcement reads: "To remain competitive in what we offer and continue to provide a premium product, we have adjusted restaurant cover prices which are aligned with industry competitor pricing and still offer an excellent value."