While many cruise lines have shrunk during the prolonged industry shutdown, Greece-based Celestyal Cruises is taking a different tack. The line that operates mostly in the Greek Islands and the Eastern Mediterranean purchased the former 1,800-guest Costa neoRomantica last summer, and plans to launch its new flagship – renamed the Celestyal Experience — in March.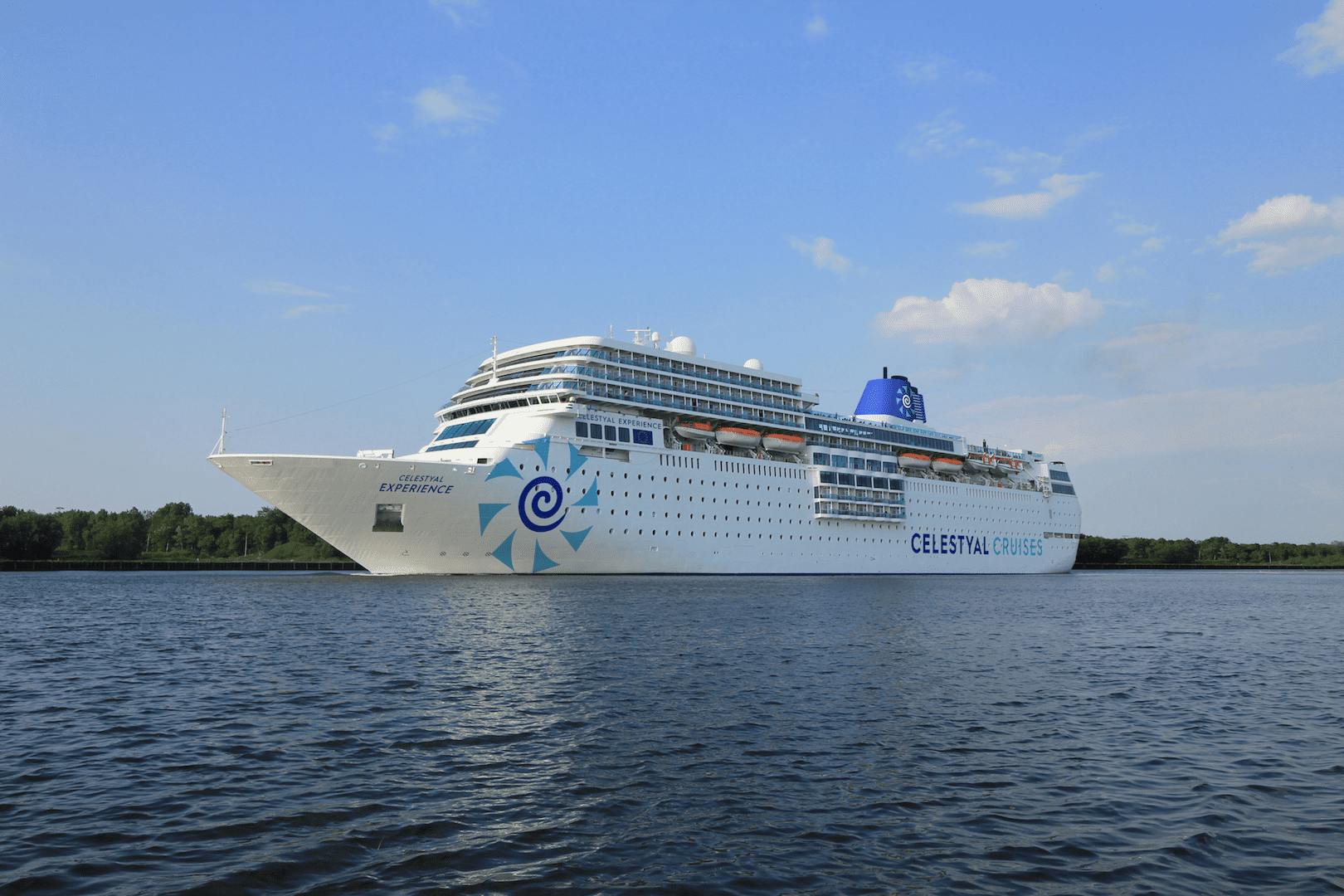 The ship expands the current Celestyal fleet to three, adding to the 1,200-passenger Celestyal Crystal and the 1,664-guest Celestyal Olympia. Both of those are on the older side of the cruise ship spectrum. 
Celestyal Crystal was first built as a passenger ferry in 1980 and converted into a cruise ship in 1986. During its eventful life, the Crystal has been nearly destroyed by fire, partially sunk, and owned by five different cruise lines under five different names. Despite its age, Cruise Radio found it to be a warm and charming host during a Cuba circumnavigation several years ago. The future of the Crystal is currently undetermined, as Celestyal Experience is scheduled to take over its planned itineraries.
READ: Cruise News Briefs — January 7, 2021 [VIDEO]
Celestyal Olympia launched in 1982 as Royal Caribbean's Song of America. It has since served other masters as Sun Cruise's Sunbird, and was chartered for seven years to Thomson, where it sailed as the Thomson Destiny. She sailed in 2013 for Celestyal's parent company Louis Cruises as the Louis Olympia before being rechristened as Celestyal Olympia after a 2014/2015 dry dock.
Younger Ship Aims For Younger Audience
With the Celestyal Experience, the Greek cruise line found a younger and more dynamic addition to its family in a ship launched in 1993 by Carnival Corporation's Costa Cruises as the Costa Romantica. She was later renamed Costa neoRomantica to reflect the magnitude of a $110 million 2012 refurbishment that added two half decks and new staterooms and suites, many with balconies.
That was a key factor in Celestyal's attraction to the vessel. Demand is high for balcony staterooms and suite accommodations in the scenic waters of the Greek Islands, Turkey, Israel, Cyprus, and Egypt, where the line puts its focus. Among its accommodation offerings, Celestyal Experience features 166 suites, many of those with private outdoor space.
Current plans have the vessel beginning sailing in March, operating 'Three Continent' itineraries departing Greece with stops at Turkey, Israel, Egypt, and Cyprus. From April 3, the Celestyal Experience plans to offer seven-night 'Idyllic Aegean' itineraries from Athens to Rhodes, Crete, Santorini, Milos, Mykonos, and Kusadasi.
The launch of Celestyal Experience will come nearly a year after the line halted operations due to the global health crisis. While some Europe-based lines have returned to limited service, Celestyal held off, largely due to severely diminished airlift to Greece from its key source markets in North and South America and Australia. 
More Balconies, New Wellness Staterooms
Changes to Celestyal's new ship are mostly cosmetic, the line says, with new names and themes for restaurants among the enhancements. But the former Costa neoRomantica definitely has a different look from outside, with Celestyal's new livery featuring an updated logo and color scheme. Executives say the changes reflect the spirit of Greek hospitality and are designed to help attract a younger demographic, including coveted millennials.
Highlights of the ship include four restaurants, seven bars and lounges, two pools, two Jacuzzis, a beach club, sundeck, and jogging track. Other features are a casino, library, meeting rooms, and onboard boutiques. A promised highlight is a specialty wine and cheese bar that will serve as a tribute to Mediterranean olive oils, cheeses, and wines. A rare wood-burning oven at sea will cook up pizzas and other treats.
READ MORE: 55-Year-Old Cruise Ship Heads For Scrapyard
Celestyal guests seeking an elevated experience can choose suite categories that give access to a Suite Concierge service — with perks like priority check-in and expedited embarkation, an exclusive dining area, express luggage delivery, and even assistance with unpacking.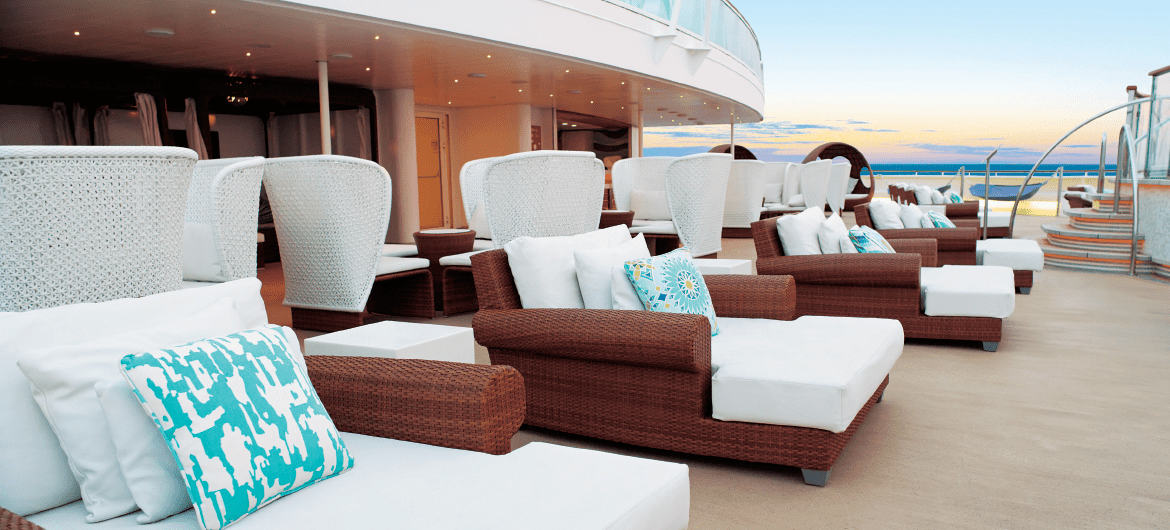 The Experience will also introduce a new cabin category to the line, known as 'wellness staterooms.' These are located on Deck 14 — the highest passenger deck — and come with complimentary and unlimited access to the ship's wellness and spa areas, as well as priority access to speciality dining.
With the Greek Islands and surrounding region high on many cruise lovers' bucket lists, the Celestyal Experience should be a solid draw. In the short term, as with other lines across the globe, guests will find restrictions on numbers in pool, gym, spa, and entertainment facilities, with pre-bookings required for many amenities.