Disney Cruise Line has announced additional details on the AquaMouse waterslide attraction that will be aboard its newest ship, Disney Wish.
When the line announced the attraction earlier this year, it revealed that through special effects and show scenes, the ride would have a storyline called "Scuba Scramble," inspired by "The Wonderful World of Mickey Mouse" animated shorts.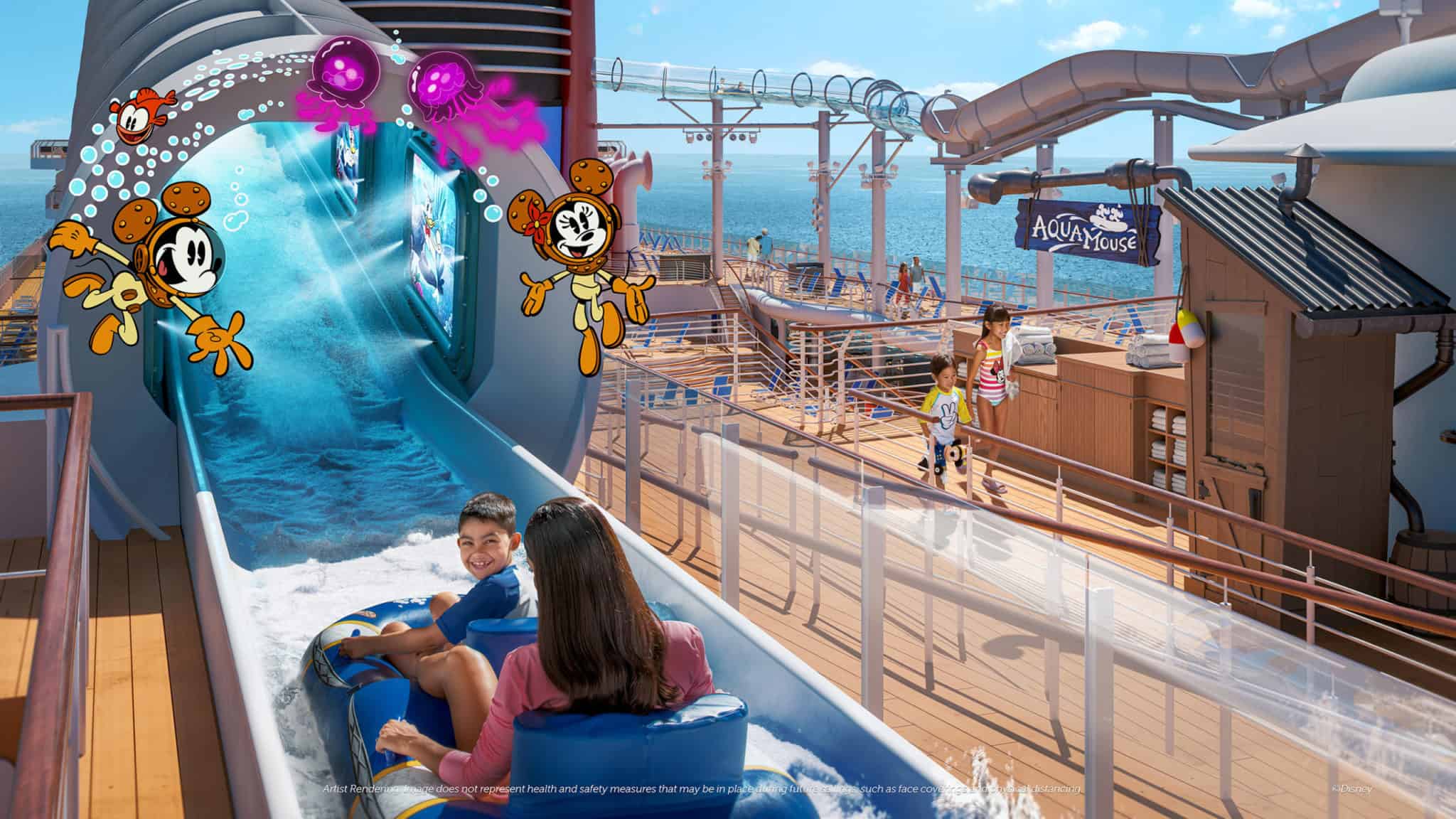 Now, Disney has revealed that AquaMouse will have not one — but two brand-new original storylines.
The second show will be called "Swiss Meltdown," where Mickey and Minnie will invite riders on a mountain sledding excursion that will inevitably (and hilariously) go completely sideways. When the sun comes out and the snow begins to melt, you'll be off on a frantic dash to the mountaintop while trying to avoid obstacles like avalanches, leaky rock walls, and waterfalls.
The story was inspired by one of the "Mickey Mouse" shorts called "Yodelberg," and composer Christopher Willis adapted his iconic score from the episode for the attraction.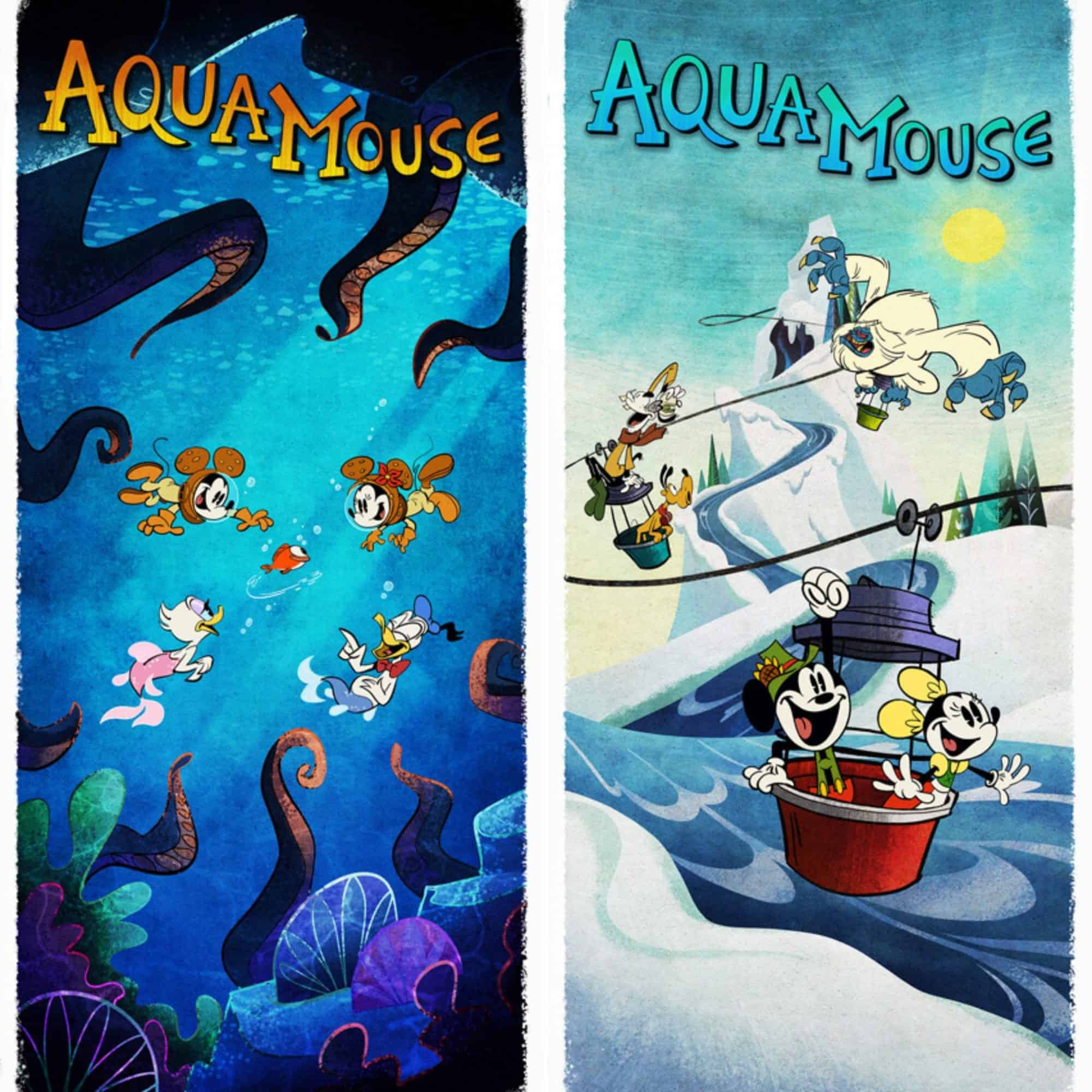 There are lots of Disney easter eggs to catch during a ride on AquaMouse, such as an appearance by the abominable snowman from the Disneyland attraction Matterhorn Bobsleds.
Another is Chip and Dale who can be found by keen eyes hiding in each show, hitchhiking their way to Disney's private island Castaway Cay.
Other features of Disney Wish that have been announced include:
Moana-inspired Wish Tower Suite in the funnel
Disney Uncharted Adventure interactive ship-wide game
Senses Spa with an outdoor sundeck and thermal suite
Star Wars: Hyperspace Lounge bar
Worlds of Marvel cinematic dining adventure
Hook's Barbery barbershop with a hidden bar
Adults-only Quiet Cove sundeck
Enchanté specialty restaurant themed after Lumiere from Beauty and the Beast
Keg & Compass pub inspired by a late 1800s Norwegian sailor's map room
Toy Story-themed water playground
Arendelle: A Frozen Dining Adventure restaurant
Disney Oceaneer Club featuring Marvel Super Hero Academy, Fairytale Hall, and the Walt Disney Imagineering Lab
READ NEXT: Disney Cruise Will Mandate Full Vaccination for Travelers 12+ on September 3