Here are the top cruise industry news stories for Wednesday, November 1, 2023, and the stock report for Carnival Corporation (CCL), Royal Caribbean Group (RCL), and Norwegian Cruise Line Holdings (NCLH).
Cruise News Updates for Today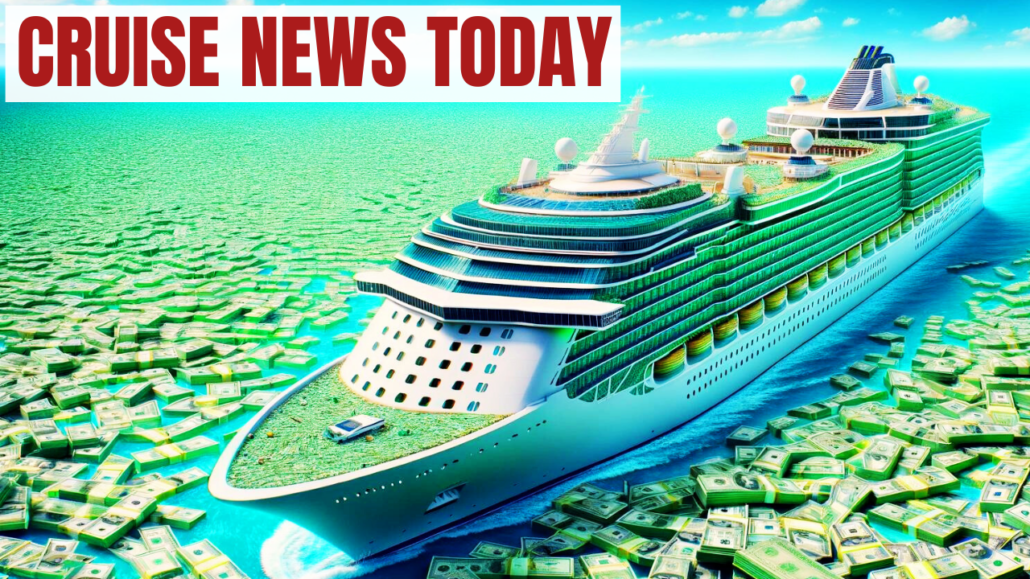 Royal Caribbean Announces Increase in Daily Gratuities
Royal Caribbean has announced a 12% increase in their daily gratuities, effective November 11.
The increase is the second hike in 14 months, raising the charge from $16.00 to $18.00 for standard staterooms and $18.50 to $20.50 for suites.
The gratuities are distributed among various onboard service staff. Guests can pre-pay at the current rate before their sail date; otherwise, the new rate will be applied onboard.
The previous increase was in September 2022.
Carnival Jubilee Completes River Conveyance
The Carnival Jubilee, set to launch from Texas in December, recently achieved a significant milestone by becoming the first Carnival Cruise Line vessel to navigate the river Ems in northwest Germany.
This transfer from the Meyer Werft shipyard in Papenburg, Germany, to Eemshaven, Netherlands, was executed smoothly, with the ship being sailed backward towards the North Sea, assisted by two tugboats.
The first sea trials are slated for November 5.
Carnival Jubilee was the first Carnival Cruise Line ship to be built in Germany. The other two Excel class ships, Mardi Gras and Celebration, were constructed in Finland.
Sitkan Larry Edwards Files Second Petition to Limit Cruise Traffic in Sitka
Sitkan Larry Edwards is making another attempt to limit cruise traffic in the city of Sitka through a ballot initiative.
His first petition was denied, but he has now submitted a second one to establish a "tourism" section of the Sitka General Code and include fines for boats exceeding visitor limits.
The city has two weeks to respond and determine the petition's validity.
If approved, Edwards must collect around 550 signatures to proceed with the ballot initiative.
If rejected again, he plans to pressure the assembly to take action.
Cruise Line Stock Report
CCL 11.46 up .5%
RCL 84.73, down 1.3%
NCL 13.60, up .6%
Watch Cruise Radio News Brief [VIDEO]