Situated on a peninsula on Casco Bay in southern Maine about 100 miles north of Boston, Portland is Maine's most populous city and a highlight of New England cruises. Cruise ships dock at either the Portland Ocean Terminal (Maine State Pier) or the Ocean Gateway Terminal and both are located right along Portland's historic waterfront. Portland's downtown is pedestrian-friendly and a visitor information center is located right at the Ocean Gateway Pier where you can pick up visitor guides and maps.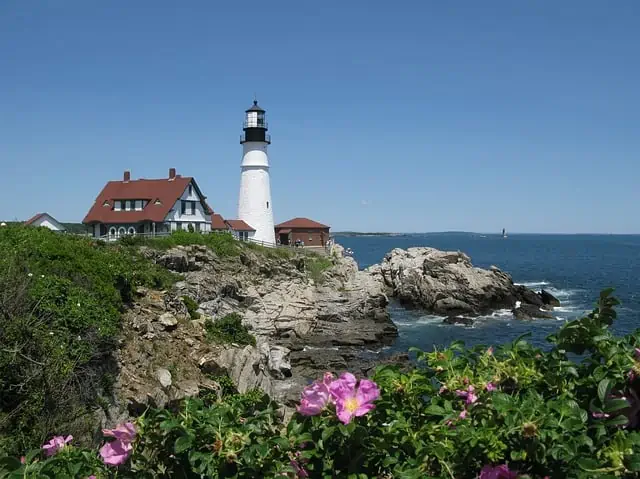 History of the Port
First settled by the British in the early 17th century, much of the peninsula was battered and burned during the American Revolution. In 1786, the town was rebuilt and named Portland, after the English Isle of Portland. The city of Portland, Oregon was actually named after the city of Portland, Maine — it was between that or Boston and was determined by a coin flip.
During the early 19th century, Portland became an important shipbuilding center and one of the most prosperous fishing ports on the Atlantic. Its economic significance made it a target during both the War of 1812 and the Civil War. Ironically, the city survived both wars relatively unscathed, but was then nearly leveled to the ground by a rogue firecracker on Independence Day in 1866. Portland immediately rebuilt, resulting in the relatively uniform Victorian era-architecture seen today.
Portland is still a bustling seaport, but the city's main draw is its charming coastal scenery, quintessential New England architecture, and its foodie scene, which rivals that of larger east coast cities. The city is also Maine's hotspot for arts, culture, and entertainment.
Local Flavor
For such a small city, Portland is home to an impressive array of restaurants, breweries, and bars. Lobster is the staple, and you can eat it any time of day from lobster omelets for breakfast to lobster chowder and rolls for lunch and steamed lobster for dinner. When visiting, don't be surprised that several restaurants claim the honor of best lobster roll in town. Local favorites, though, are the Portland Lobster Company, Becky's Diner and J's Oyster.
For something a little sweeter, try Portland's unique specialty donuts at The Holy Donut. They are made with real Maine potatoes, local butter and buttermilk, and all-natural ingredients. The Holy Donuts are wildly popular and typically sell out early on in the day, so be sure to get there first thing in the morning. Some of the most popular flavors include maple bacon, pomegranate, ginger-glazed sweet potato, and some surprise seasonal favorites.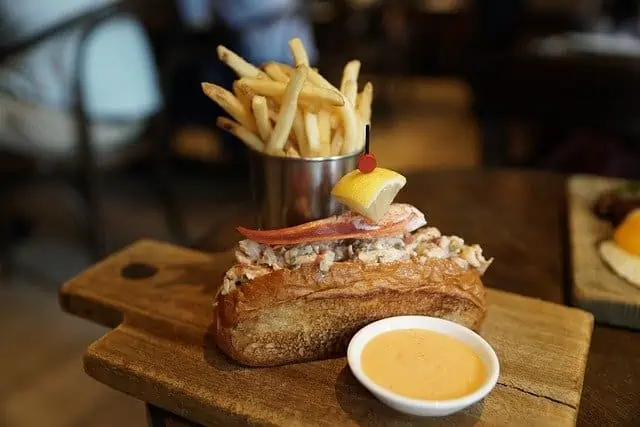 Portland is also home to a surprising number of award-winning breweries, including the Allagash Brewery, Brothers Brewing Company, and Foulmouthed Brewing. To sample a wide variety of Portland area brews, book a tour on the Maine Brew Bus. Each ticket will cover transportation and tours, and samples are provided. No time for a tour? Head to the Novare Res Bier Café for one of the largest beer selections in the state, just a few blocks from the pier.
Shopping
The Old Port Historic District is the place to go for locally-crafted goods and souvenirs. Look for the "Maine Made" label to ensure items are handcrafted in Maine. You'll find all sorts of Maine gifts and nautical-themed souvenirs at Shipwreck and Cargo, and totes and accessories made from recycled sails at Sea Bags.
Bargain hunters will want to head directly to Freeport, the home of L.L. Bean and nearly a hundred designer outlets. The Metro Breez offers regular round trips to the L.L. Bean Flagship Store and the Village of Freeport shops from downtown Portland. Independent bookstore lovers won't want to miss a visit to Longfellow Books, while Maine's Pantry is a great stop for locally produced foods like jam and jelly, soup and chowder mix, and spices. Plus, you'll also be able to find donuts from The Holy Donut in their cafe.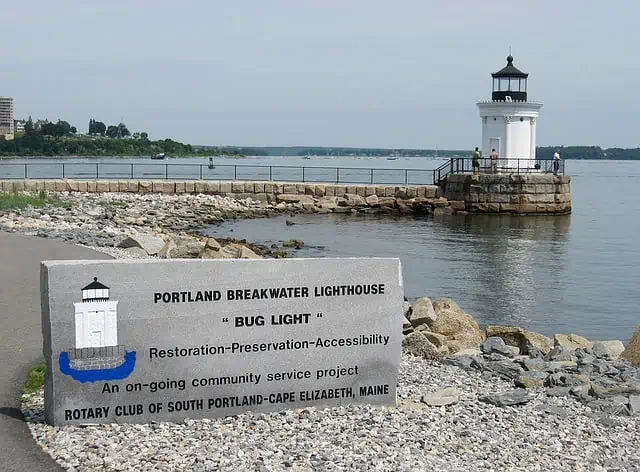 READ MORE: Halifax Cruise Port: What To Do While Docked
Cultural Attractions
With a permanent collection featuring pieces by Picasso, Delacroix, and Renoir, as well as local artist exhibits, The Portland Museum of Art is a must-see. Literature buffs will enjoy a visit to the Wadsworth-Longfellow House — the childhood home of poet Henry Wadsworth-Longfellow — which is now a museum and Colonial Revival-style garden.
For a primer on Victorian era architecture, take a tour of the immaculately maintained Victoria Mansion. Also known as the Morse-Libby House, this beloved Portland landmark is considered one of the finest examples of Italian Villa-style architecture in the United States, and the interior features nearly all original woodworking and wall paintings. For the best views of the harbor, visit the Portland Observatory, America's last remaining maritime signal tower.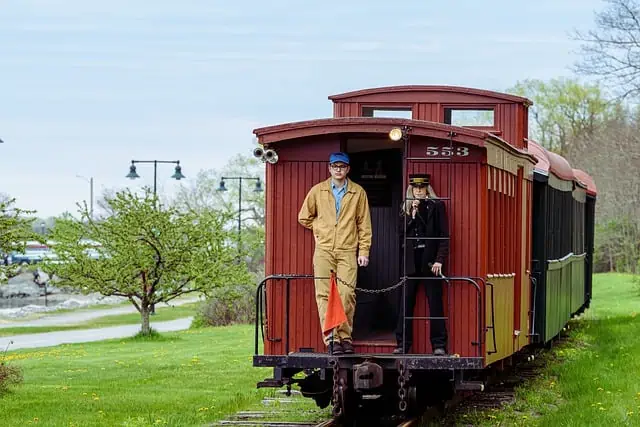 Top Excursions
A wide variety of shore excursions are available from the Portland port, including lighthouse tours, city sightseeing tours, and excursions to nearby coastal towns. Many excursions combine a visit of Portland's top city sights with a visit to the famed Portland Head Light, Maine's oldest lighthouse.
Here are Portland's most popular excursions:
Lighthouse Tours —See a variety of Maine's picturesque lighthouses on a guided tour of the region's coast. Choose between a boat or ground tour that also includes visits to Portland's must-see sights such as the Old Port District and Fort Gorges. These tours are very popular during the fall foliage season.
Trolley Tours — Trolley tours are a fun way to see all the Portland area landmarks and learn about the city's history from an informative guide. Trolley tours also include a visit to the Portland Head Light.
Foodie Tours — You can't possibly sample all of Portland's delectable seafood cuisine in just one day, but exploring the town on a foodie tour will get you close. Choose between Old Port culinary tours, lobster-themed tours, brunch, and brewery tours.
Kennebunkport Tours — Located about 45 minutes south of Portland, Kennebunkport is a small coastal village known for its sandy beaches, luxurious restaurants and inn, as well as high-end boutiques. Visitors can explore the shops and galleries, seafood restaurants, and scenic coastline.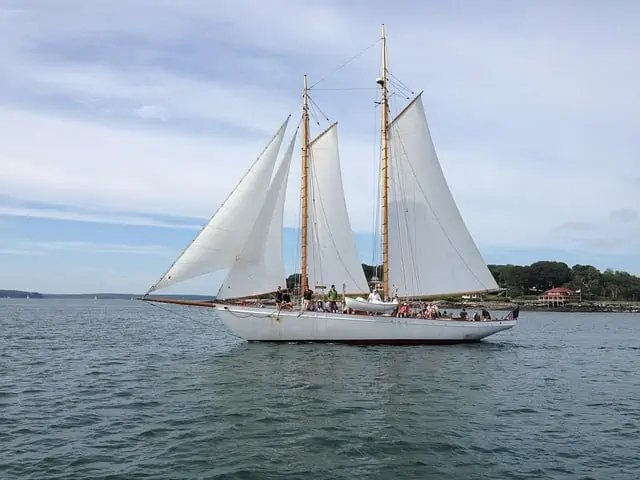 An Insider's Perspective
To stretch your legs, head to the northern end of the city to connect with the Back Cove Trail. The trail completely encircles the Back Cove — a tidal basin — and offers great views of the Portland skyline. You can also head to the Fore River Sanctuary, just a few miles northwest of downtown, and hike to Jewell Falls. The Fore River Sanctuary is absolutely aglow in autumn colors from late-September through October.
Regardless of what your interests are, there is plenty for cruise guests to see and experience in Portland. Just make sure you plan out your visit as best as possible so you get to the most out of your time in this beautiful city.
READ MORE: Miami Cruise Port Guide: What You Need To Know
Pin it for later!