Even as the situation in Puerto Rico seems to be dying down, another cruise line has opted to cancel a visit to the port. This will no doubt come as bad news to not only passengers who'd been looking forward to their visit, but the local businesses which are losing millions of dollars thanks to the ongoing crisis.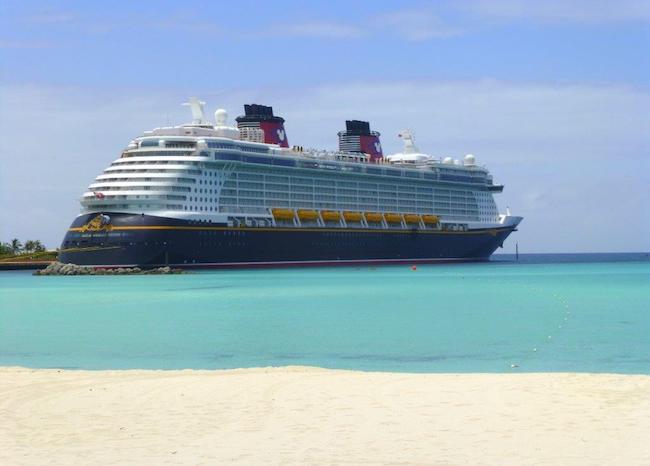 Disney Fantasy To Skip San Juan
On Thursday, travel agents received a letter from Disney Cruise Line saying it contained "an important update regarding a modification" to the Disney Fantasy's July 27th sailing.
"Disney Fantasy is scheduled to visit San Juan, Puerto Rico, on Sunday, August 4," read the letter. "As you may be aware, San Juan has been experiencing unrest and protests throughout the city. We have been closely monitoring the situation and have decided to cancel [our] visit to San Juan. Instead, [the] sailing will now visit St. Thomas, U.S. Virgin Islands." That was the only change made to the 11-night itinerary, which also features stops in Aruba, Barbados, Marginique, St. Kitts and the line's private island, Castaway Cay.
Why Things In San Juan Should Go Back To Normal Soon
This comes even as the situation in San Juan seems to be cooling down thanks to the resignation of embattled Governor Ricardo Rossello. Massive protests had rocked San Juan, the capital of Puerto Rico, as citizens demanded his resignation following the release of messages exchanged by the governor and members of his administration containing misogynistic and homophobic remarks, as well as jokes about the victims of Hurricane Maria.
READ MORE: Several Cruise Ships Cancel Visits To San Juan
The past few weeks have seen several cruise lines cancelling their scheduled stops in San Juan. As a result, CBS News reported the Puerto Rico Tourism Company as saying that the island had lost $2.5 million or more in revenue. Worse, that figure was released on Monday, and several additional ships skipped the port as the week went on. "Merchants in old San Juan aren't making ends meet," Karen Clark, spokesperson for the Association of Old San Juan Merchants, told CBS. "They are having to cut employees' hours short during the day — especially restaurants — because of the protests."