Every cruiser dreads embarkation day for one reason or another. Maybe you don't want your vacation to end, or maybe you just hate the idea of having to face traffic or head to an airport (where, it's been scientifically proven, fun goes to die). What's the one thing that could make the whole process worse? Being stopped at the gangway for any reason… let alone the ridiculous one which prevented me from making a timely exit from my most recent cruise.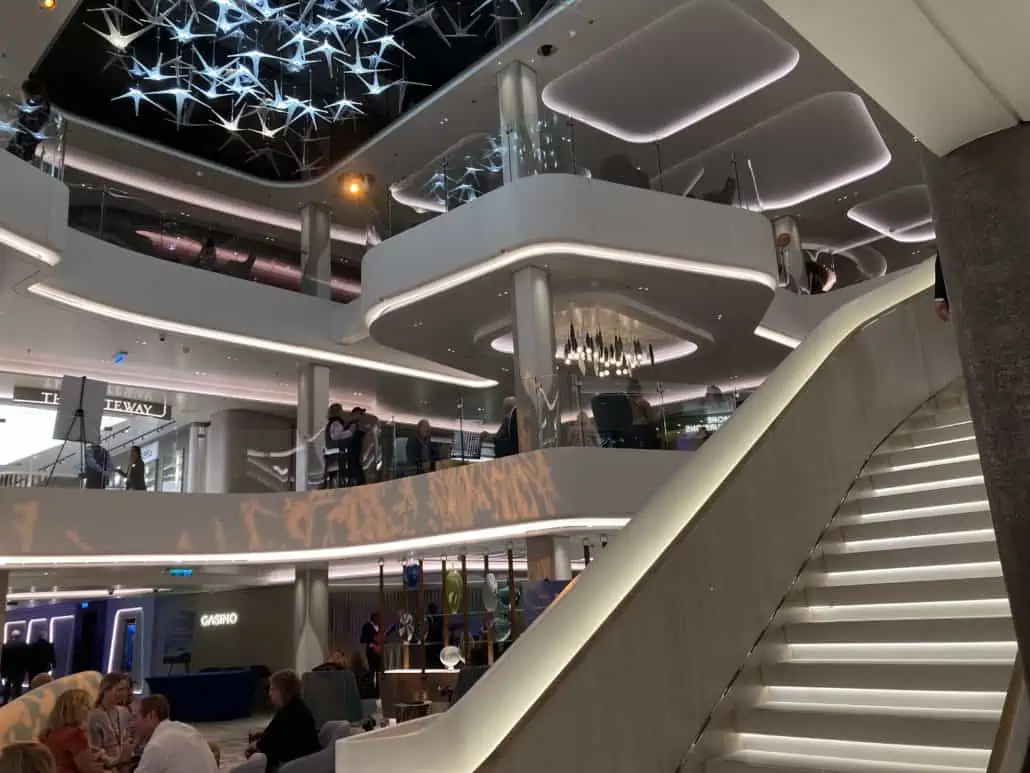 How My Disembarkation Got Screwed Up
Having gotten off a lot of ships over the years, I was sure I had the whole embarkation thing down. On the final night, I went down to the lobby to pick up luggage tags corresponding to the time I kinda sorta hoped to be exiting. (In this case, I took the latest possible option in order to stay on the ship as long as possible, based on when my car service would arrive.) I put my luggage outside my room in plenty of time, and heard it being picked up before I turned in for the night.
The next morning, I hung out in my stateroom for a while, having made sure my awesome room steward knew he could say the word and I'd scram, pronto, should I linger too long. After eventually leaving my stateroom, I made my way to the lobby where, again, I lingered, waiting for my luggage tag to be called. Timing-wise, everything was going great. I got in line and, as I approached the gangway to be checked out, got a text from my driver saying he'd be outside the terminal in 10 minutes.
And that's when it happened. My keycard had been flagged, an alarm — discreet, but concerning — sounded and I heard those dreaded words: "Step to the side, please."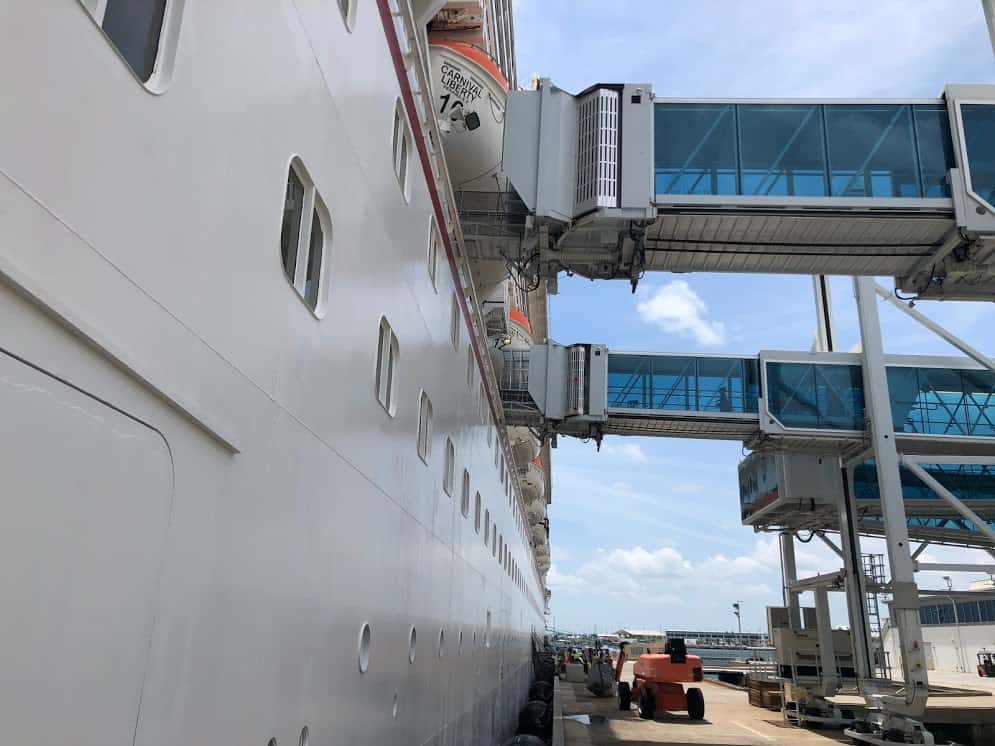 It's (Almost) Always About Money
I was told I'd need to go to the financial services desk, which I found hard to imagine. I'd paid off everything I could in advance, and I'd left a credit card on file for any additional charges. Why was I being herded off to the desk where people who had outstanding balances went?
As it turned out, I didn't owe them money… they owed some to me. Just under a hundred bucks, to be exact. At some point during the cruise, I'd earned or been rewarded with refundable onboard credits which I hadn't been aware of.
As you probably know, had those credits been of the non-refundable type, I wouldn't have had an issue. The cruise line simply would have taken that money back. These, however, were refundable. Truth be told, even had I known about them, I wouldn't have thought much about their impact on disembarkation. Why? Because in the past, such credits have either been applied to my account as a future cruise credit or sent to me in the form of a check, depending on the cruise line. But in this case, the cruise line was intent on making sure your account was settled before exiting.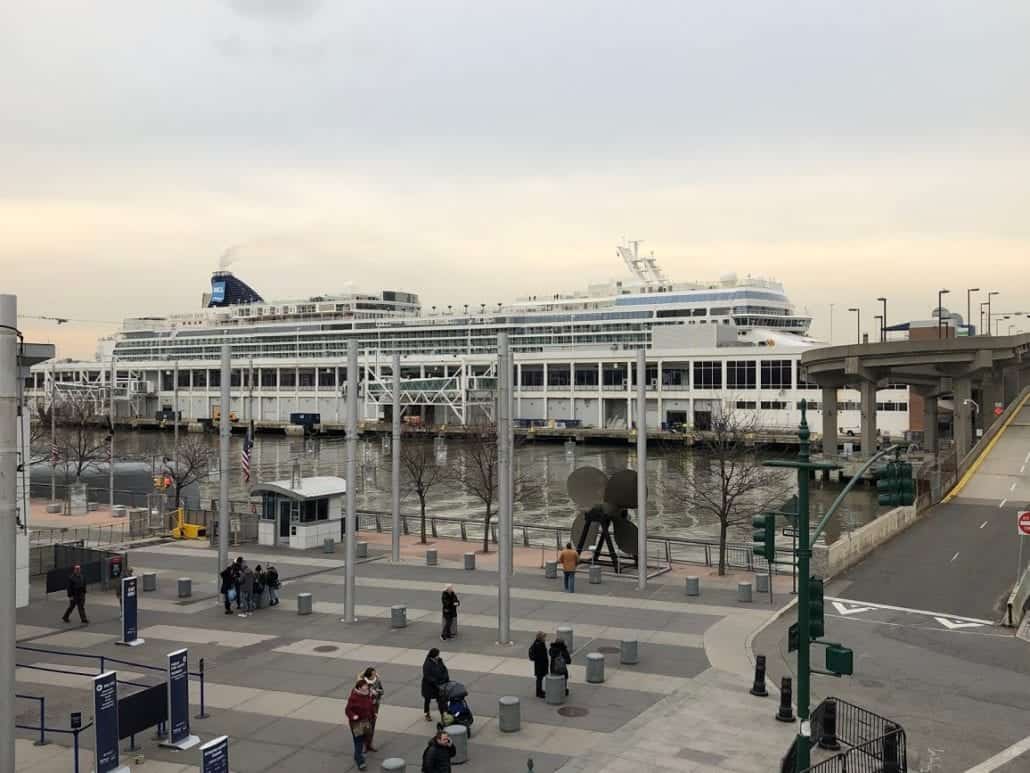 Our Cruise Ship Disembarkation Tips
Fortunately, as I was among the last off the ship, there were only a few people in front of me at the financial services window, making it an easy transaction. Had I been trying to get off the ship earlier — maybe rushing to make a flight? — this could have been a major issue, especially as there was only one person working the financial desk and, according to her, she'd been in high demand only an hour or so earlier.
So how can you avoid unforced errors when it comes to disembarkation? Here are a few quick tips:
Make sure your bill is settled… meaning you don't owe them and they don't owe you. If there are discrepancies or issues, head to guest services or the financial desk sooner rather than later. If possible, get things taken care of before the morning of disembarkation, when things can get a little crazy down there!

Make sure your luggage is in the hallway before the designated cut-off. As I was leaving my stateroom for morning coffee, I noticed a few bags sitting in the hallway and have to assume their owners missed the deadline and would wind up having to carry them off themselves.

If you plan on going the self-assist route, know that they really, truly mean "self-assist." Nobody will be around to help you with your luggage, and you might be required to navigate stairs with those bags you insisted you could carry off yourself.

Have your keycard in hand when you approach the gangway. It's ridiculous how many people, despite crew members yelling this piece of advice pretty regularly, get to the gangway and have to fumble in their purse/pocket/wallet to find their card, slowing things down for everyone.

Give yourself plenty of wiggle room, especially where flights are concerned. Remember to expect the unexpected, whether that means the ship comes in an hour late or disembarkation takes longer than expected.

Don't be rude to the crew on your way off the ship. My latest sailing happened to involve some pretty rough seas. This resulted in changes to the itinerary, cancellation of some events, and more than a few folks feeling seasick… none of which was the fault of the crew members working to get guests off the ship in as orderly a manner as possible. And yet I heard them being berated by guests who were upset enough to be rude, but not, it seemed, upset enough to face the daunting guest services line.
READ NEXT: Does Carnival — Or Any Other Cruise Line — Really Have to Tell People Not to Do This?