Guests aboard a Celebrity Cruises' ship had to be evacuated after it ran aground Tuesday night. Fortunately, there were no reports of injuries, although no word on how the ship's next sailing will be impacted.
What Celebrity Says Happened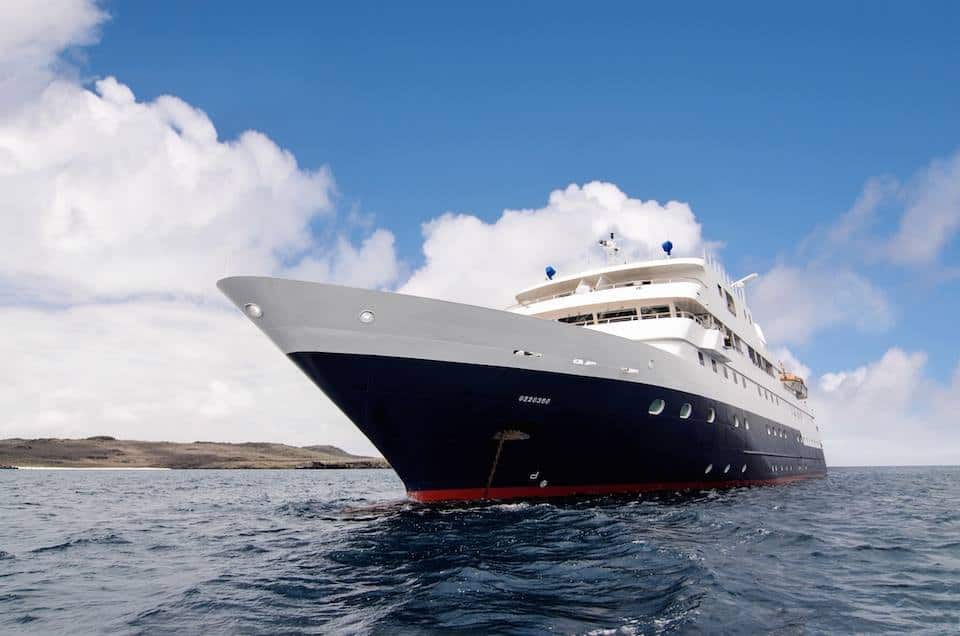 In a message posted on their Twitter account (@CelebrityCruise), the line offered an update on the situation Tuesday night. "Earlier this evening," it read, "Celebrity Xpedition ran aground while sailing her regular itinerary in the Galapagos. All guests and crew are safe, and we have no reported injuries.
"The ship's 46 guests and non-essential crew are being evacuated to a nearby vessel as a precautionary measure and are being picked up by [Celebrity Xpedition's] sister ship, Celebrity Flora. We are unaware of any environmental impact at this point, but will continue to check closely. We are assessing the ship's condition and will update as needed."
As promised, Celebrity issued an update on Wednesday afternoon. "We are pleased to report that all 46 guests and 58 crew member of the Celebrity Xpedition are safe, and the [ship] is afloat and safely at anchor." The added that all guests would be provided with not only a full refund, but also a future cruise credit. "As we continue to access the condition of Xpedition and implement contingency plans, we will keep our guests informed regarding any cancellations ore revised itineraries."
About The Celebrity Xpedition
Introduced to the fleet in June of 2004, the Celebrity Xpedition measures 296 feet and weighs in at a modest 2,842 gross tons. She carries up to 48 passengers, plus crew. (By comparison, the Celebrity Edge, which joined the fleet in December of 2018 and immediately became the company's largest, weighs in at 130,818 gross tons and carries over 2,900 guests). Xpedition underwent a renovation in 2018 as part of the fleet's Celebrity Revolution program. And only a few months ago, the ship introduced enhanced suite services.
READ MORE: Celebrity Edge Cruise Review (2018)
The Celebrity Xpedition is specifically designed to allow it access to ports that larger ships would be unable to reach. The ship currently sails Northern and Southern Galapagos loops, a port-intensive voyage. At the time of Xpedition's refurbishment, Lisa Lutoff-Perlo, president and CEO of Celebrity Cruises, said that the company's "commitment to the Galapagos Islands has never been stronger, because we know, having sailed these awe-inspiring islands for so many years, what a life-changing experience it is to come here."