Updated 2:30 P.M. ET
Royal Caribbean announced, "We are mobilizing ships and supplies to help people in need. In coordination with the US and local governments we are dispatching ships to St. Thomas and St. Maarten and stand ready to assist Key West, Tampa and other locations. Presently, Adventure of the Seas will make a humanitarian stop in St. Maarten on Sunday and Majesty of the Seas will make humanitarian calls in St. Thomas and St. Maarten to provide supplies and also assist in transporting evacuees in St. Maarten to safety."
_____________
Norwegian Cruise Line has released the following statement regarding Hurricane Irma, "Acting as a responsible corporate citizen and supporting the destinations that our ships operate in is a core value of Norwegian Cruise Line. In the wake of this devastating storm, we will be deploying Norwegian Sky from her current position off the coast of Cancun to St. Thomas, USVI to retrieve approximately 2,000 travelers who were unable to evacuate the island prior to the storm.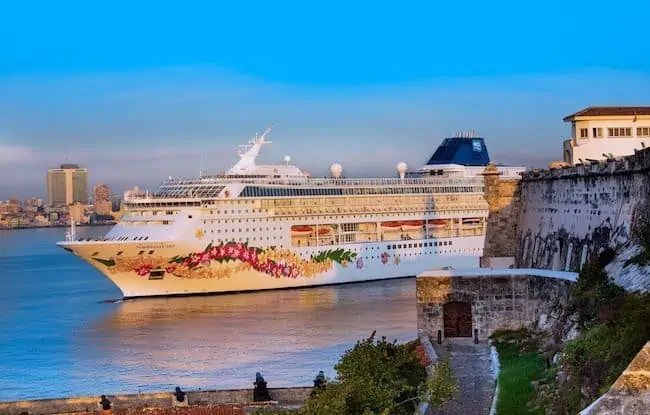 The ship is departing immediately and will arrive in St. Thomas in the late evening hours on Monday, September 11. Norwegian Cruise Line is working closely with the Florida-Caribbean Cruise Association and the Governor of St. Thomas to execute this rescue mission.
When all designated vacation guests have boarded the ship, Norwegian Sky will sail back to her homeport of Miami and is expected to arrive on Thursday, September 14."
Norwegian Cruise Line noted that this effort is being organized by the government of St. Thomas. They are supporting their efforts and the list of passengers who will board the ship will be completely controlled by the government.
Source: NCL