A cruise ship was apparently fired upon and rammed by a navy vessel in the waters off the coast of a Venezuelan island. By the time the incident was over, the navy ship had sunk, while the cruise ship emerged from the encounter virtually unscathed.
What Led To The Encounter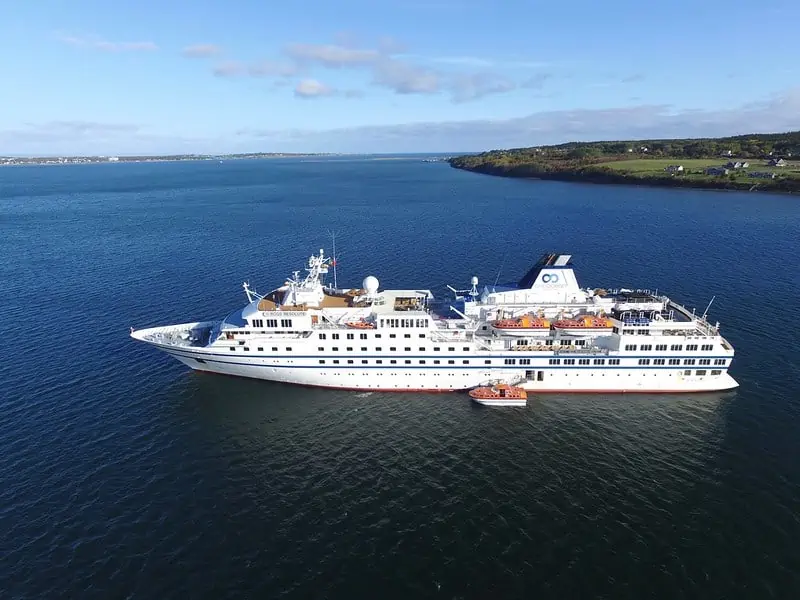 The entire story reads like the high-seas version of a man-bites-dog story. After all, one would expect any encounter between a cruise ship and a military-style vessel to end with the latter declaring a victory. But that was definitely not the case when the Naiguata, a Venezuelan navy ship, had a confrontation with the five-star expedition German cruise ship the Resolute.
Details are a bit unclear, but as detailed by Popular Mechanics, the Naiguata ordered the cruise ship to follow it to Venezuela because it had strayed into territorial waters. While the cruise ship crew was attempting to communicate with their home office to get further instructions, the other vessel fired several warning shots.
Soon after, the Resolute was being rammed by the navy ship, apparently in an effort to not-so-gently push it in the direction they wished it to go. What the Naiguata failed to realize was that it was ramming into a hull specifically designed to withstand the pressures of arctic ice floes.
A report from Maritime Executive indicated that while the cruise ship sustained "minor damages" which did not impact the Resolute's seaworthiness, the other ship was not so lucky. In fact, it was badly damaged and began to take on water and eventually sank.
Two Conflicting Stories
While Columbia Cruise Services, the company which owns the Resolute, insists that their ship only left the scene of the incident after the authorities in charge told them to do so, the Venezuelan navy says that's not the case.
In fact, they have branded the cruise ship's actions "cowardly and criminal, since it did not attend to the rescue of the crew, in breach of the international regulations that regulate the rescue of life at sea."
The Resolute, which normally carries 146 passengers, had none on board and no crew members were injured. The 44 members of the Naiguata crew were rescued before the ship sank.