In their continuing efforts to be as environmentally friendly as possible, one cruise line will be partially powering a new ship with a fuel made largely from dead fish.
Are Dead Fish The Future Of Cruising?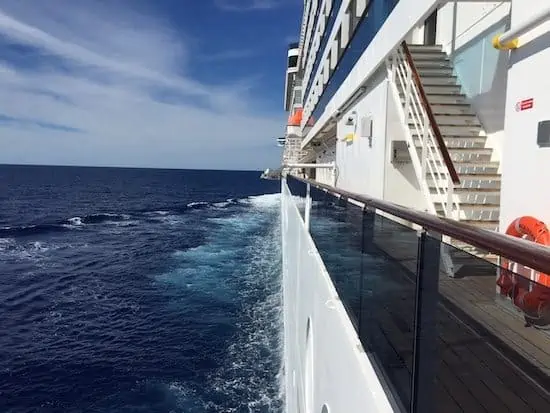 If there's one thing we've learned, it's that you never know what to expect when covering the world of cruising. But this one caught even us by surprise.
Hurtigruten – operators of expedition cruises – is looking to power their ships with liquefied biogas (LBG), which is a fossil-free, renewable gas produced from dead fish and other organic waste.
"What others see as a problem," says the company's CEO, Daniel Skjeldam, "we see a resource and a solution. By introducing biogas as fuel for cruise ships, [we] will be the first cruise company to power ships with fossil-free fuel."
Biogas has many positive attributes, including the fact that it is an endlessly renewable resource. It can be produced virtually anywhere and is considered a "carbon-neutral" fuel source.
Currently, Hurtigruten plans to retrofit six of its ships so that they will be able to use biogas alongside other fuel sources such as LNG (liquified natural gas) and batteries.
"Biogas is the greenest fuel in shipping," the exec continues, "and will be a huge advantage for the environment. We would love other cruise companies to follow suit."
Other Big Changes The Company Is Making
Hurtigruten has been at the forefront when it comes to making environmentally-friendly changes. As the first cruise company to ban single-use plastics – a move which quickly became the norm as others followed suit – they are now looking to make several other major changes, beginning in 2019.
Among those? Introducing the world's first hybrid-electric powered ship, the MS Roald Amundsen (followed by two sister ships in 2020 and 2021), and starting a large-scale green upgrade project which will replace traditional diesel propulsion systems on existing ships.
Hurtigruten has put a special emphasis on minimizing their environmental impact, in part because their expedition ships travel to some of the most pristine waters in the world. Thus, the investment of nearly $850 million is worth it to both the line and their passengers.
Skjeldam says that being "the world's largest expedition cruise line… comes with a responsibility." In fact, he hopes that in the future, Hurtigruten will be able to achieve a truly incredible feat: "Our goal," he says, "is to operate our ships completely emission free."