With Hurricane Isaias expected to impact Florida's eastern coast within 24 hours, PortMiami is officially under Port Condition Yankee.
What this means, in layman's terms, is that the U.S. Coast Guard has instructed all major vessels to leave port in preparation for the storm's arrival. As a result, vessels — including cruise ships — will need to seek refuge elsewhere.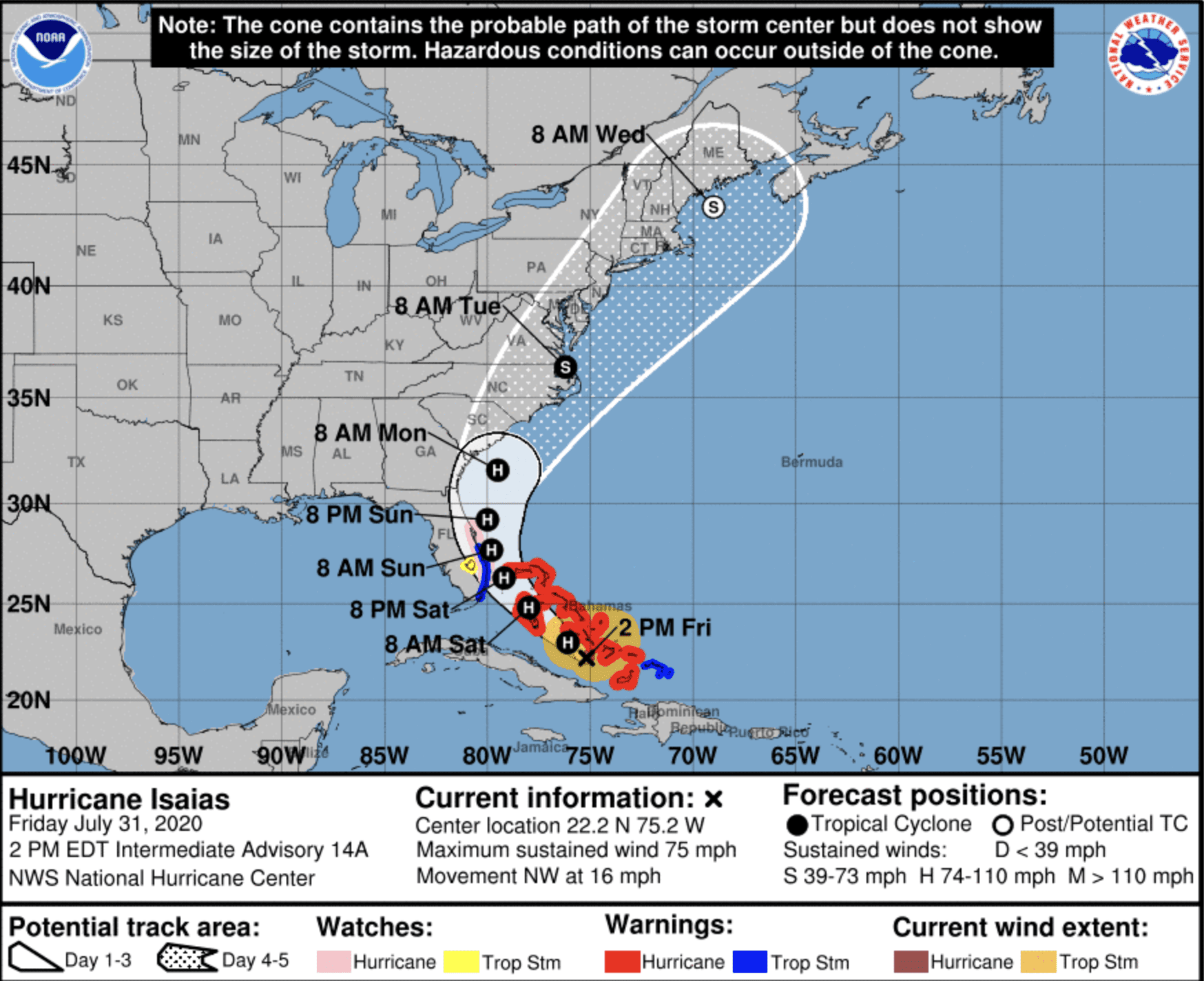 Why Ships Are Being Asked To Leave PortMiami
Under Port Condition Yankee, sustained winds of at least 60 mph are possible within 24 hours. The reason ships are asked to leave port during conditions such as these is that, simply put, it is not safe for them to remain. It's easy to imagine winds that high causing ships to move about dangerously in ways that could cause damage to both the vessels and the facilities at which they are docked.
The Port of Key West is also issuing the same warning.
This applies to all ocean-going commercial vessels and ocean-going barges greater than 500 gross tons.
As a result of the approaching storm, both Norwegian Epic (155,873 GT) and Norwegian Dawn (92,250 GT)left PortMiami on Friday afternoon.
READ MORE: What Cruisers Shouldn't Do During Hurricane Season
Cruise ships have been docking in Florida ports for provisioning and fuel on a rotating basis during the industry-wide shutdown. Other vessels have been anchored off the coast of Florida or near the various private islands owned by the cruise lines.
Friday morning, tracking apps showed numerous ships sailing out of the path of Hurricane Isaias.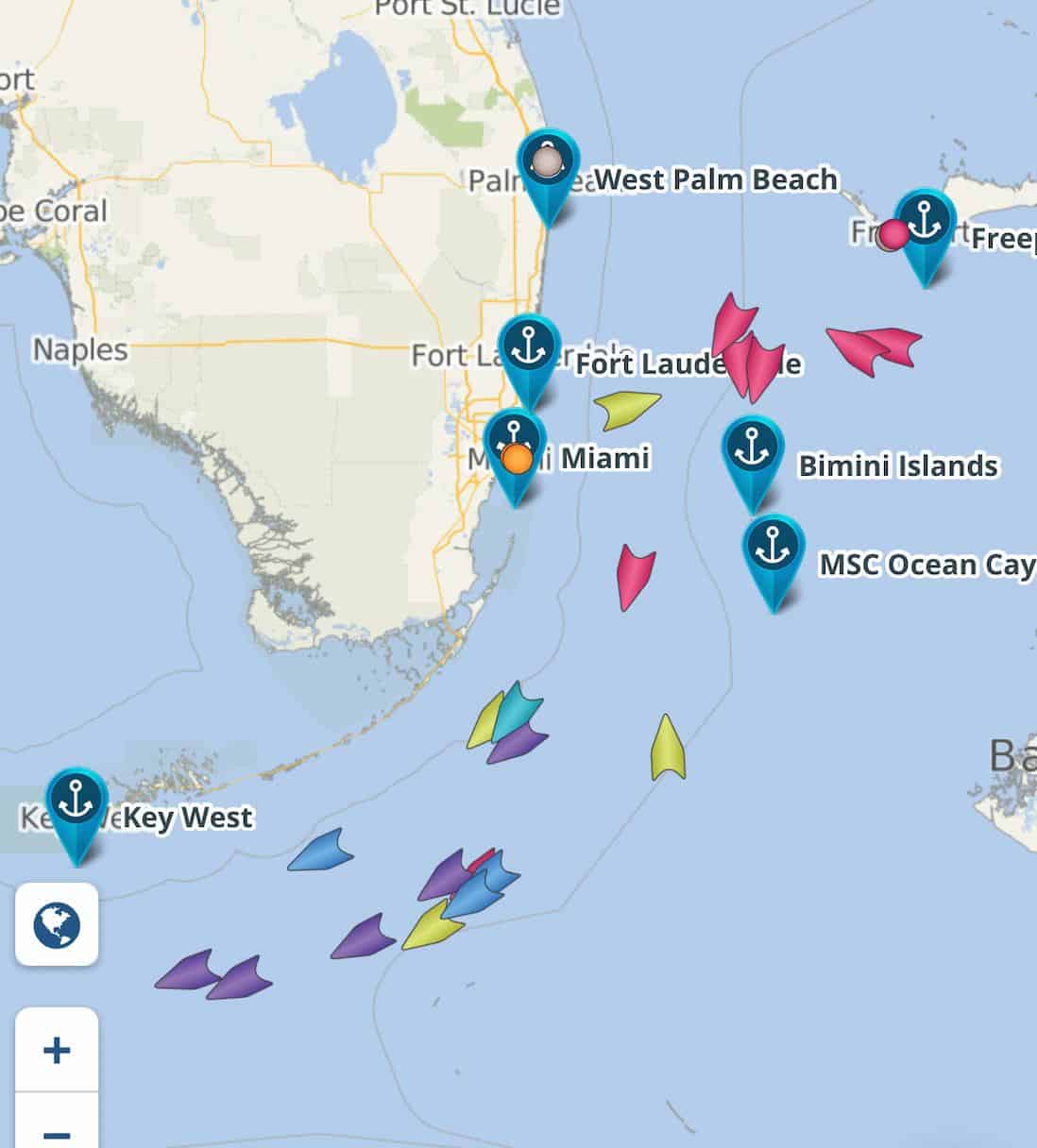 Earlier today, Carnival Cruise Line's brand ambassador John Heald posted an image to his Instagram account showing various Carnival ships sailing south from Freeport and heading towards the Gulf of Mexico, away from the storm.
Most of the ships will head to the Western Caribbean and anchor or drift around the northwest coast of Cuba until it's safe to return to the eastern seaboard. 
With hurricane season in full swing, we'll surely see cruise ships shuffle around as they attempt to avoid storms in order to keep all crew members still on board safe and out of harm's way.