A battle over poolside lounge chairs got heated enough that injuries were sustained and the two parties are now heading to court, according to reports in the German press.
Reserving Lounger Leads To Scuffle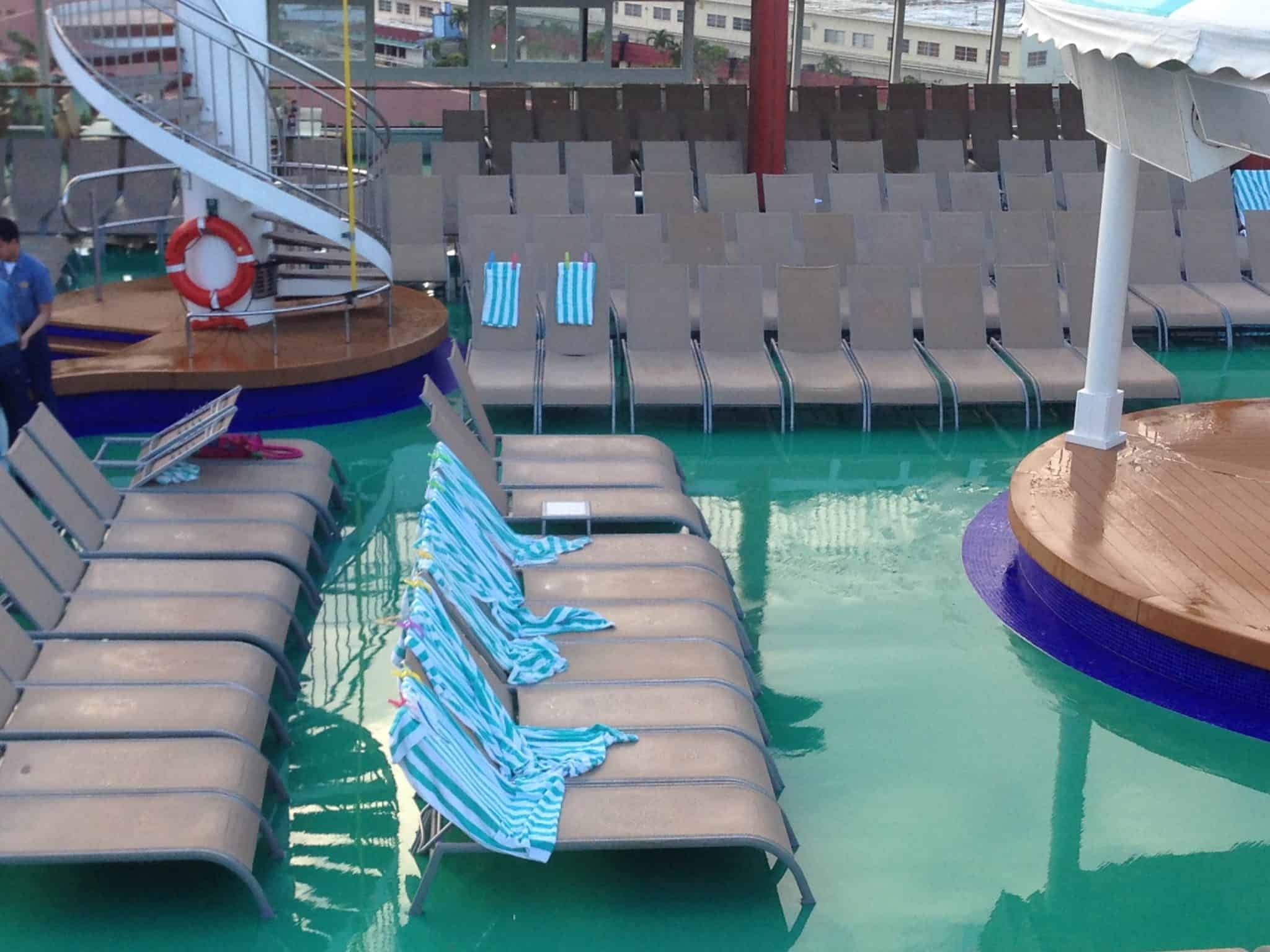 According to a story which first ran in the German paper Bild and was later reported by Newsweek, the trouble began when the captain of an unspecified ship announced that a pool party was about to begin. From there, things get a bit confusing because, as we all know, there are two sides to every story. In this case, the tale appears to involve two couples, one of whom is in their 70s, with the other being around 40.
READ MORE: 5 Ways To Defeat Deck Chair Hogs
The first version of the story has the elder woman attempting to reserve lounge chairs for herself and her husband when the younger woman tossed her handbag onto one of the chairs in order to snag it for herself. The bag missed the chair and flew past the older woman, and before long, the male companions of the ladies were getting into a scuffle.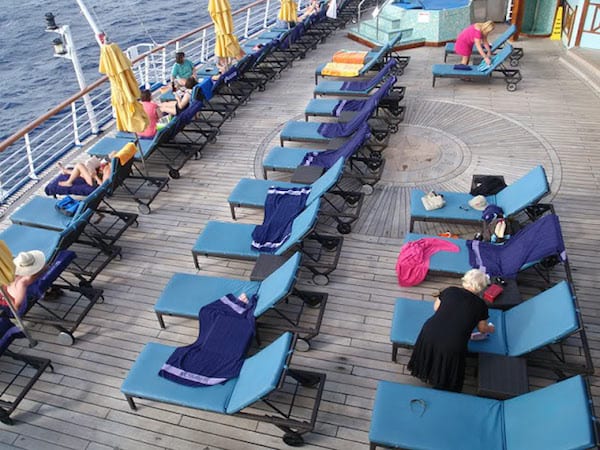 That is not, however, how the younger pair say the encounter played out. In their version of the story, they'd already snagged the in-demand spot for themselves with the aforementioned handbag when the older gentleman approached and asked if it was free. Told that it was not, that — in this version — is when the argument turned physical.
Either way, the result was the same: a skirmish in which the older man claims his forearm was injured. As a result, he is suing for just over $4,500 for both the injuries sustained and "loss of holiday pleasure." When the case goes to court, both parties will be called to testify, as will a security guard and the defendant's mother-in-law.