It's with a heavy heart that we share the news that Topher, the much-loved puppy who has long called Jack's Shack in Grand Turk home, has passed away.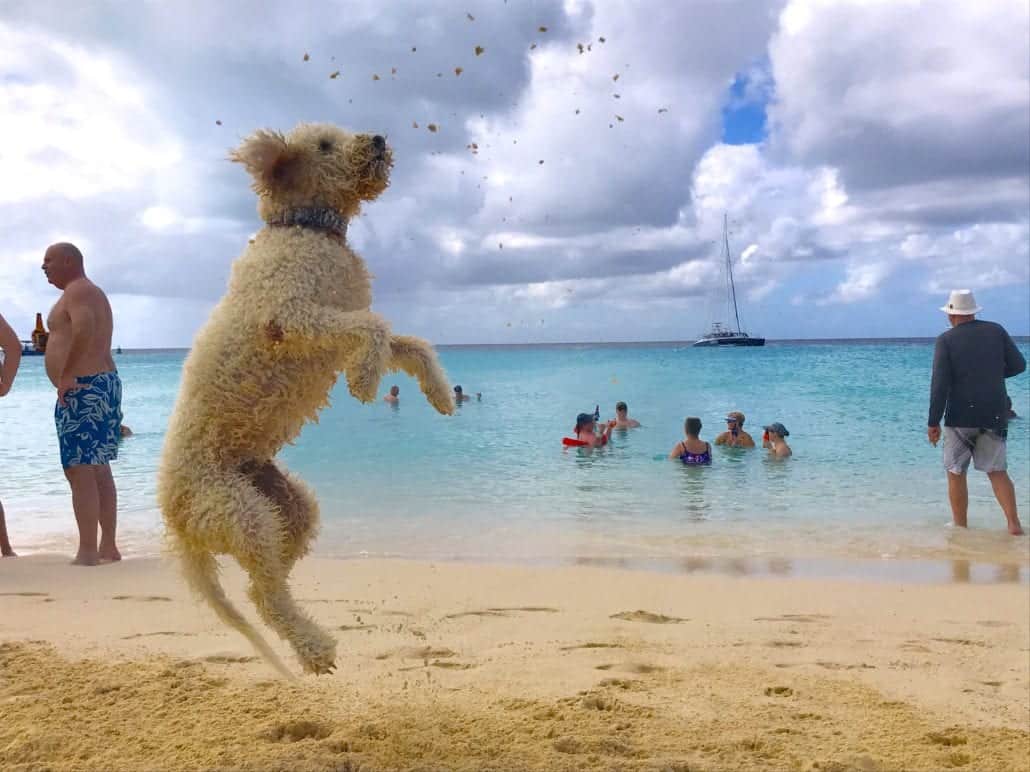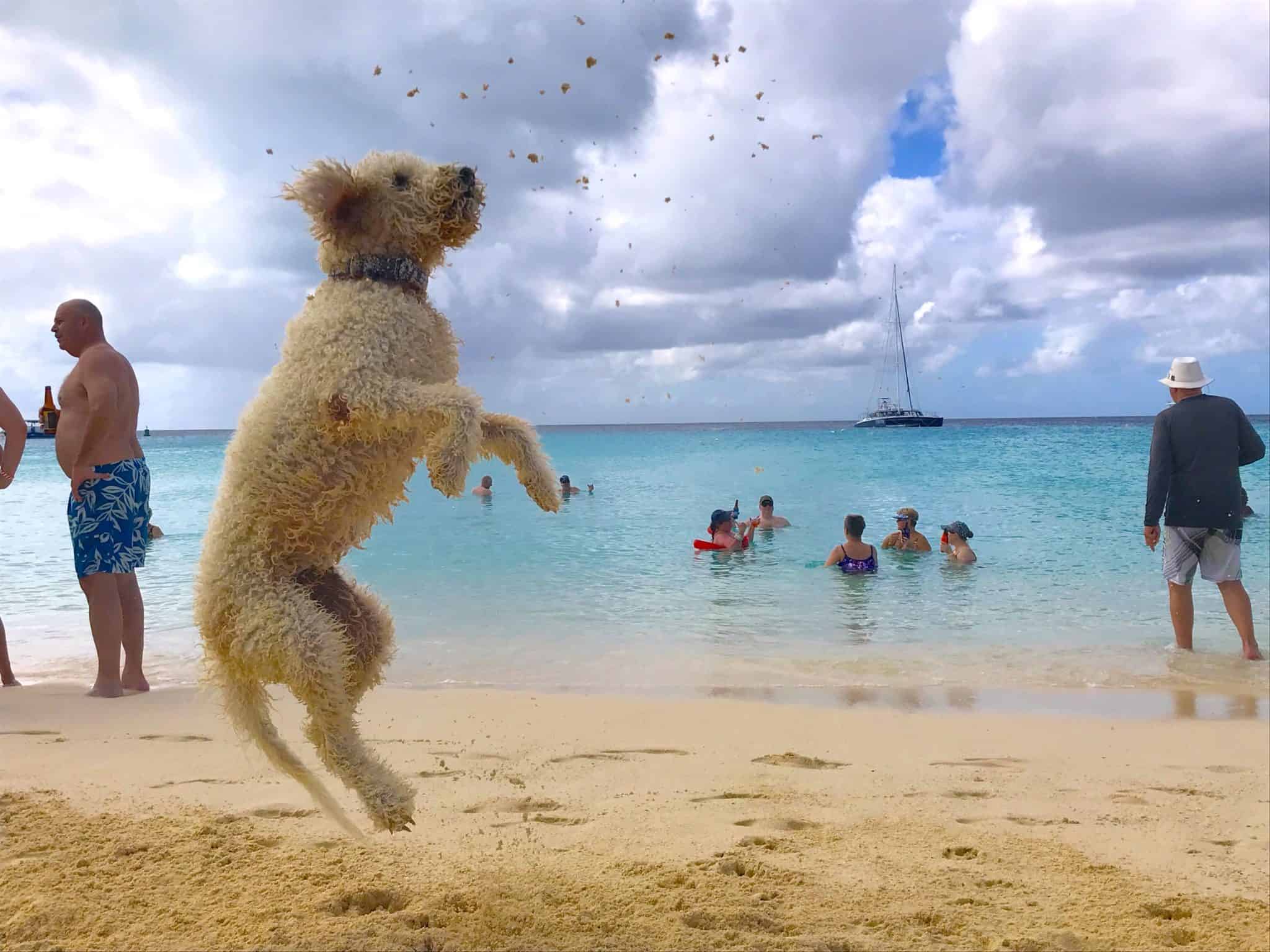 A "Canine Ambassador of Good Will"
The news came early Wednesday morning via a Facebook post from Topher's longtime companion, John "Jack" Seery, owner of Jack's Shack. "We are saddened to report that Christopher 'Topher' Columbus dug his last hole on our beach and had his last cheeseburger at Jack's Shack today," it began.
READ MORE: Review of Jack's Shack in Grand Turk
"Our loyal best friend, companion and canine ambassador of good will left us tonight," the message continued. "He was fine all day, jumped into the car to come home but went under the deck at dinner time to pass away quietly. Topher gave us all a wonderful 12 years and will watch over us from above. We can all remember our good times with Topher through his many photos on the internet. May he enjoy his new beach."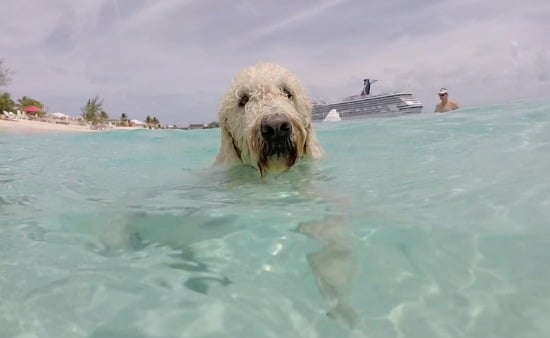 The Golden Doodle from Lebanon Junction, Kentucky, had brought happiness to hundreds of thousands of cruisers, many of whom made annual pilgrimages in order to have their photos taken with him.
He Will Be Missed By Many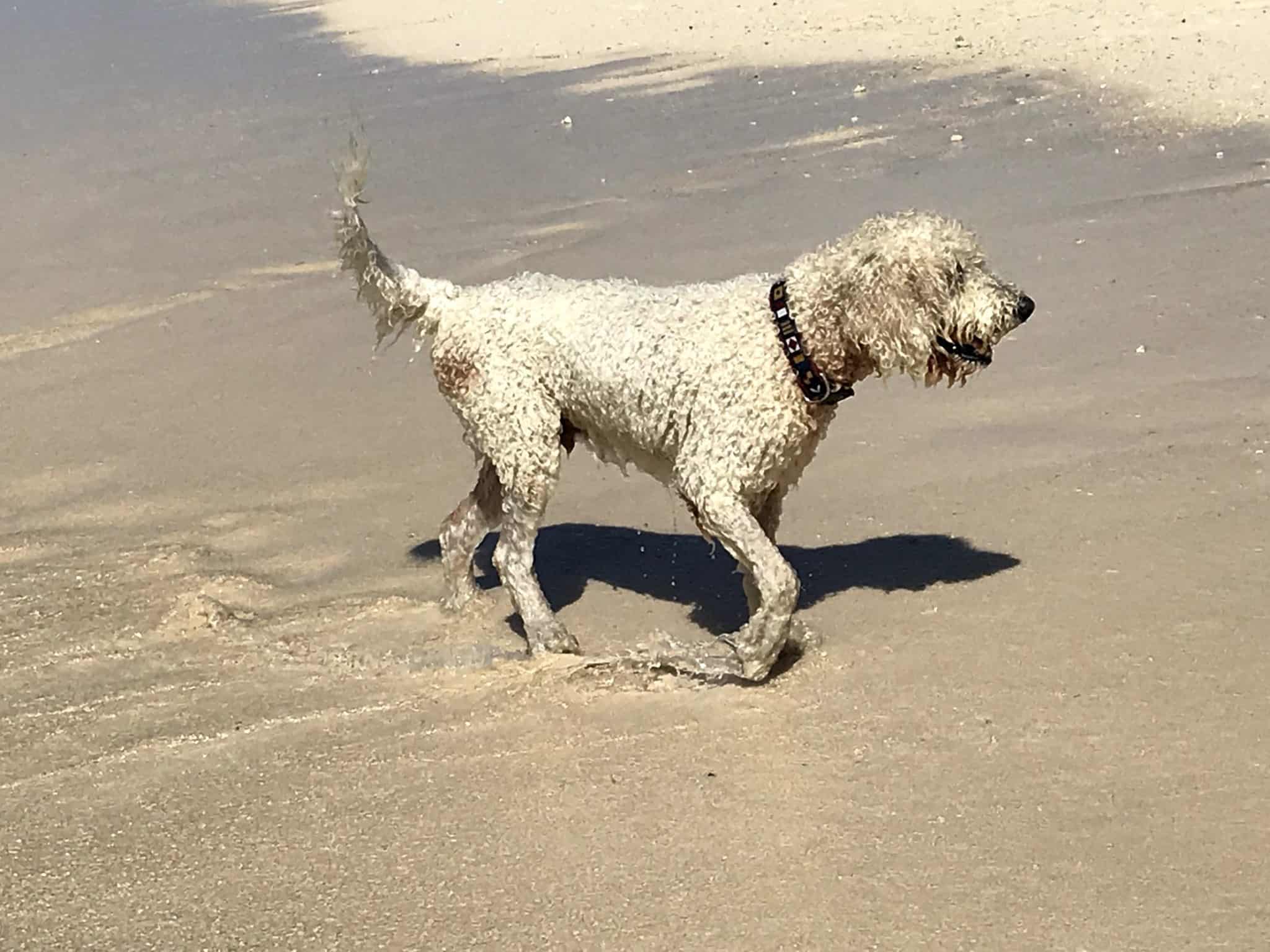 As word of Topher's passing spread, those who'd had the pleasure of spending time with the sand-loving pup visited his official Facebook page to post pictures and express their sympathies. "I've never planned a port around visiting a dog before he came along and may never again," said one poster, sharing a picture taken "after he and I shared some jerk chicken together."
Only a few short months ago, Topher's human companions admitted that they were "concerned" about his condition. "He has lots of arthritis," wrote Seery. "Lots of tourists see the videos of him jumping after sand thrown in the air. We find that after playing on the beach, his arthritis is worse."
Although Topher loved playing on the beach with Jack's Shack guests, Seery said that had had "limited his time on the beach in the hot sun lately. Every morning, he is eager to come to the shack, but after four hours or so, he gets very tired. Please respect Topher's age. We hope to have him for many more years."
Sadly, they would instead have him for only a few more months. Now, on behalf of the visitors who loved Topher, we send our thoughts and prayers to Jack and Janet, who provided their much-loved friend with love and care while allowing all of us to spend a little time with him.
Like them, we can only hope that Topher is now in a place where he can jump as high as he wishes, enjoy as many greenies as he can possibly consume and know that he will be thought of by visitors to Jack's Shack for many years to come.