If you've been to Jack's Shack on Grand Turk, you've probably met Topher. The Golden Doodle who happily greets visitors to the popular beach bar is loved by cruisers from around the world, and right now he's in need of their help.
"We Hope To Have Him For Many More Years"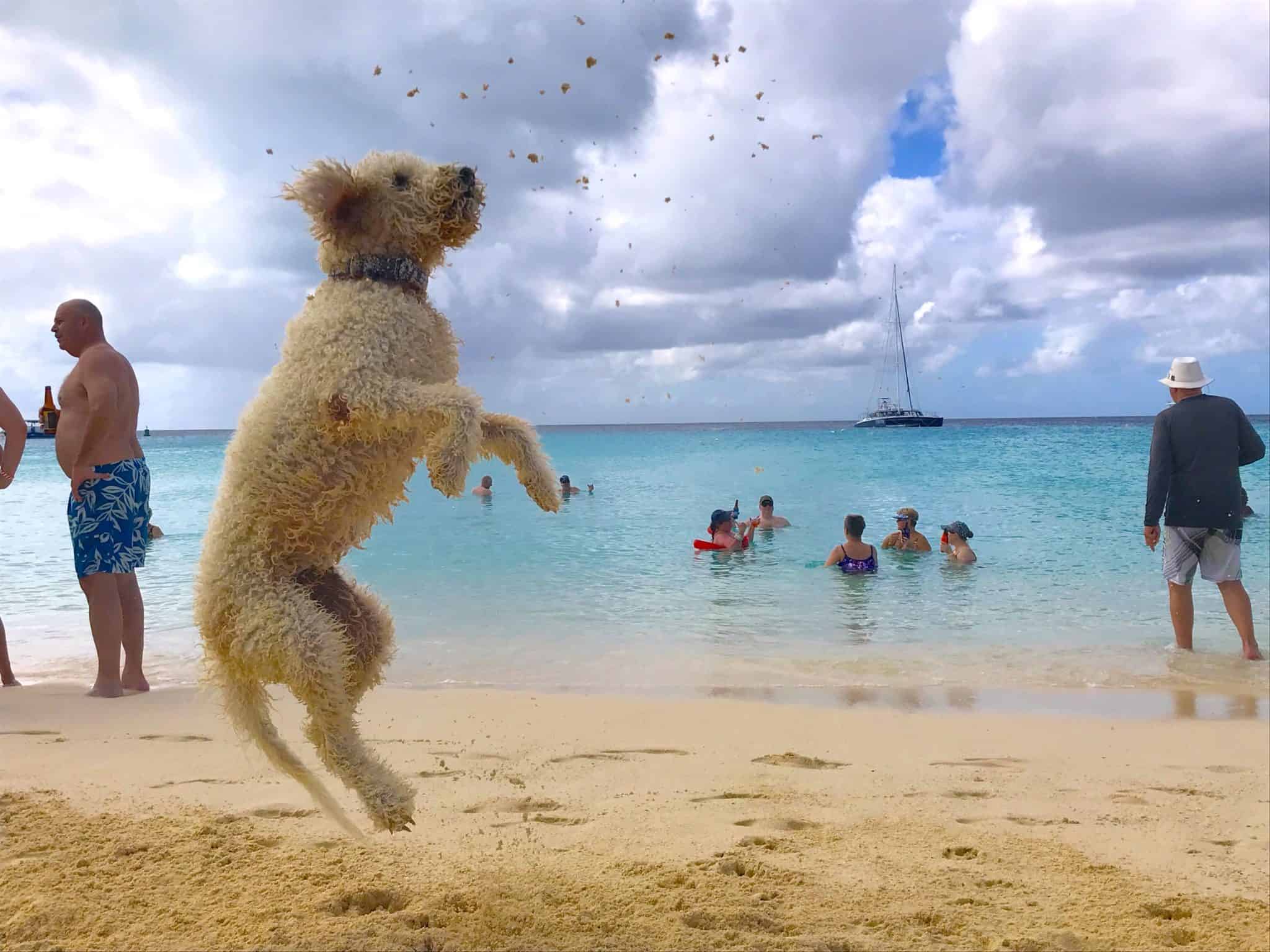 Topher's humans, John and Janet, recently posted to Jack Shack's Grand Turk Facebook group a request that they hope will provide the pooch with a little bit of relief. "Janet and I are concerned about Topher," wrote John Seery (aka Jack).
"He has lots of arthritis. Lots of tourists see the videos of him jumping after sand thrown in the air. We find that after playing on the beach, his arthritis is worse."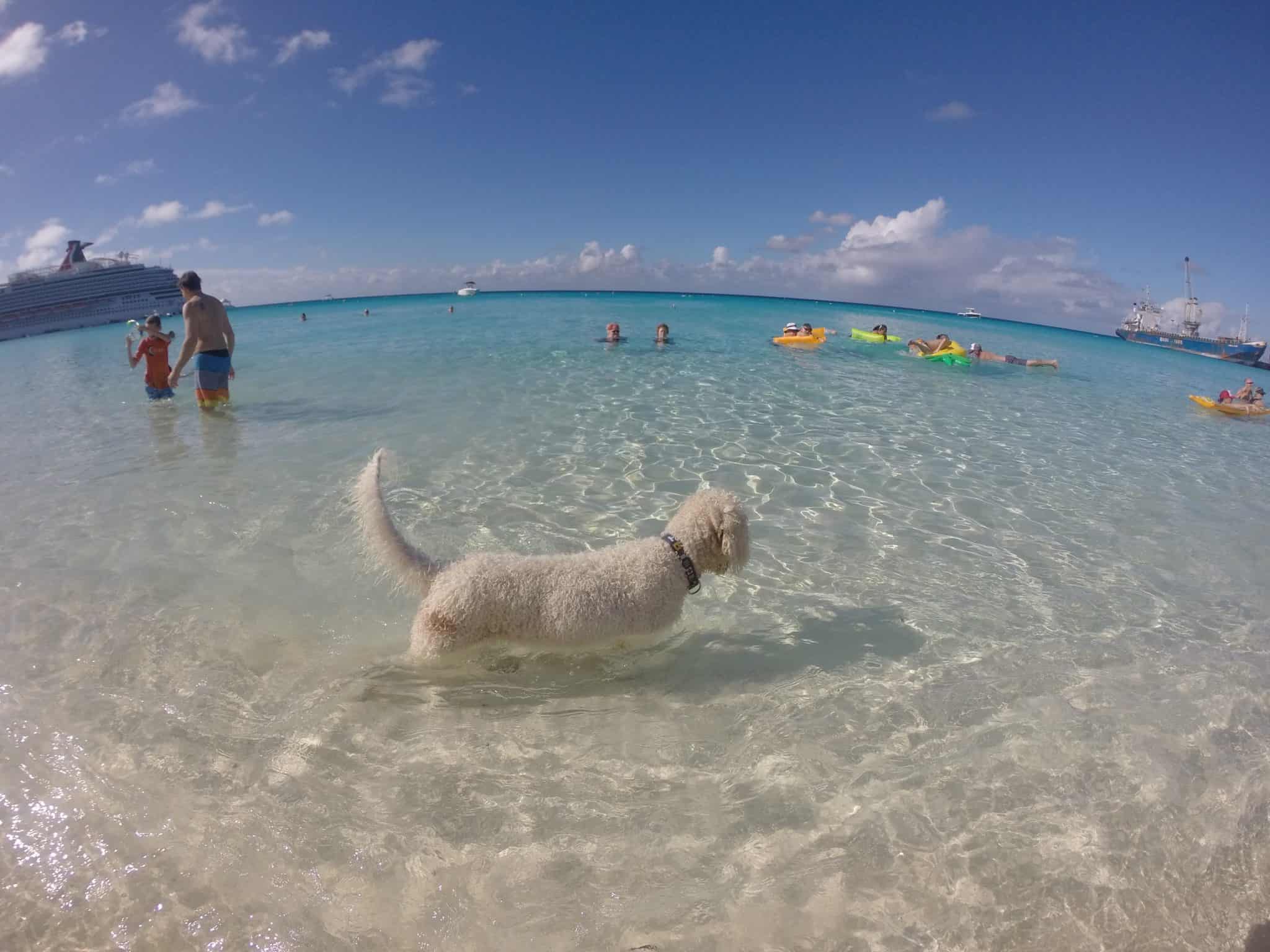 As a result, while Jack and Janet want visitors to enjoy spending time with Topher, they're hoping people will take it easy on him. "We would like our guests to stop throwing sand to see how high he jumps," Seery wrote. "We think this is effecting his joints and sore shoulders and causing him pain."
READ MORE: Review Of Jack's Shack in Grand Turk
Like the rest of us, the world's most photographed dog is getting older. "Topher is no longer a puppy," the heartfelt post continues.
"He is almost 12 years old. He loves the beach and playing with our guests. We have limited his time on the beach in the hot sun lately. Every morning he is eager to come to the shack, but after four hours or so he gets very tired. Please respect Topher's age. We hope to have him for many more years."
An Outpouring Of Love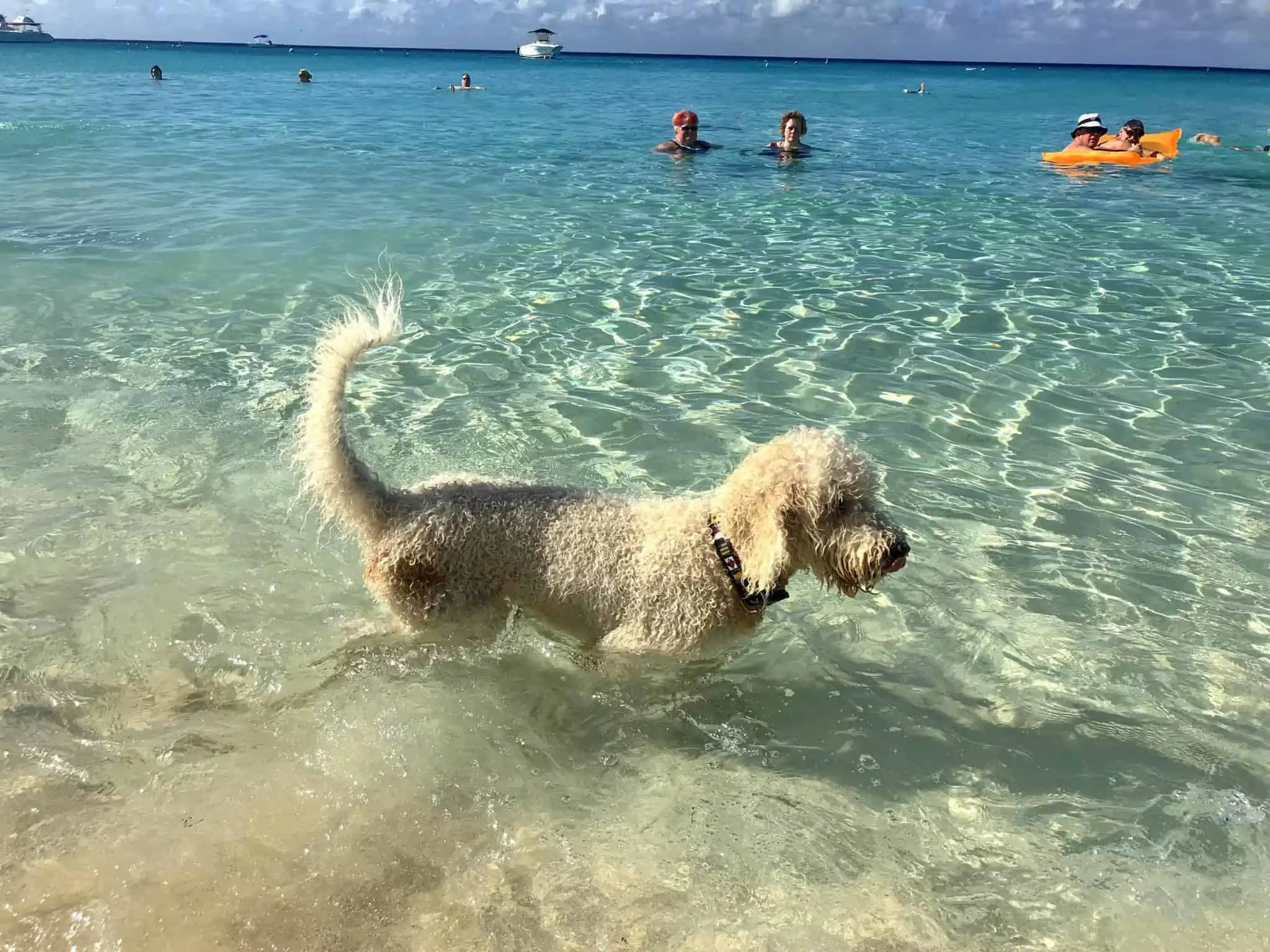 What followed was proof positive that Topher is, indeed, one very loved puppy. Hundreds of commenters responded, many posting pics of themselves with Topher and his sibling, Calypso. Some offered advice on how to perhaps help ease Topher's aches and pains while others looked forward to meeting Topher on upcoming visits.
According to Topher's fan page, he was born in 2009 and, before relocating to paradise, lived in Lebanon Junction, Kentucky.
Some of his favorite things are greeting cruise ship passengers, digging in the sand and fishing, while his dislikes are peanut butter and "days with no ships."