Carnival Cruise Line's Italian restaurant Cucina Del Capitano is a mainstay on its ships, and the latest vessel Carnival Celebration is no exception.
When most people think of Cucina Del Capitano, they think of a big, filling dinner where you may or may not have to be rolled out of the restaurant by the time the meal is over.
What many may not know is that the venue is also open for lunch on sea days, offering a different, more compact menu that shouldn't leave you quite as stuffed. This venue is always included in the cruise fare for lunch, but on Carnival Celebration and her sister ship Mardi Gras, it's also complimentary for dinner.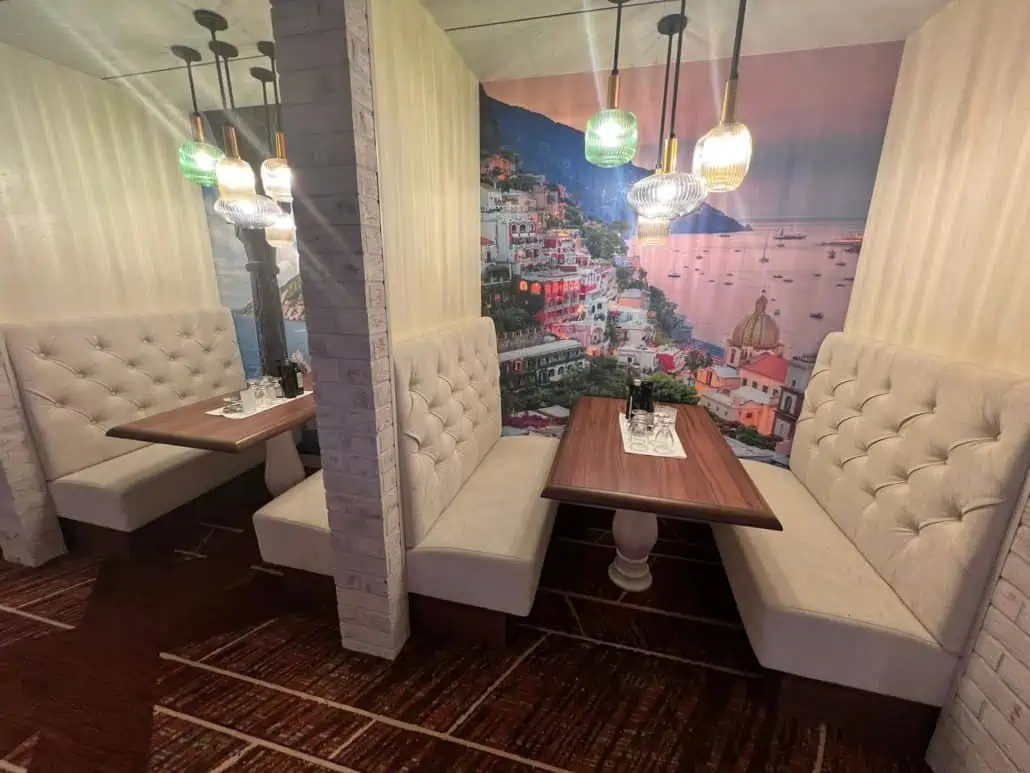 If you're looking for the dinner menu, click here. If you're here for the Cucina Del Capitano lunch menu, keep scrolling.
Cucina Del Capitano Lunch Menu
Appetizers
Fried Mozzarella: breaded whole milk mozzarella, pomodoro sauce
Bruschetta: roasted tomato, eggplant, ricotta
Mixed Greens and Grilled Chicken: iceberg, little gem, rucola, potatoes, ripe tomatoes, olives, cucumber, torn grilled garlic focaccia, walnut mustard vinaigrette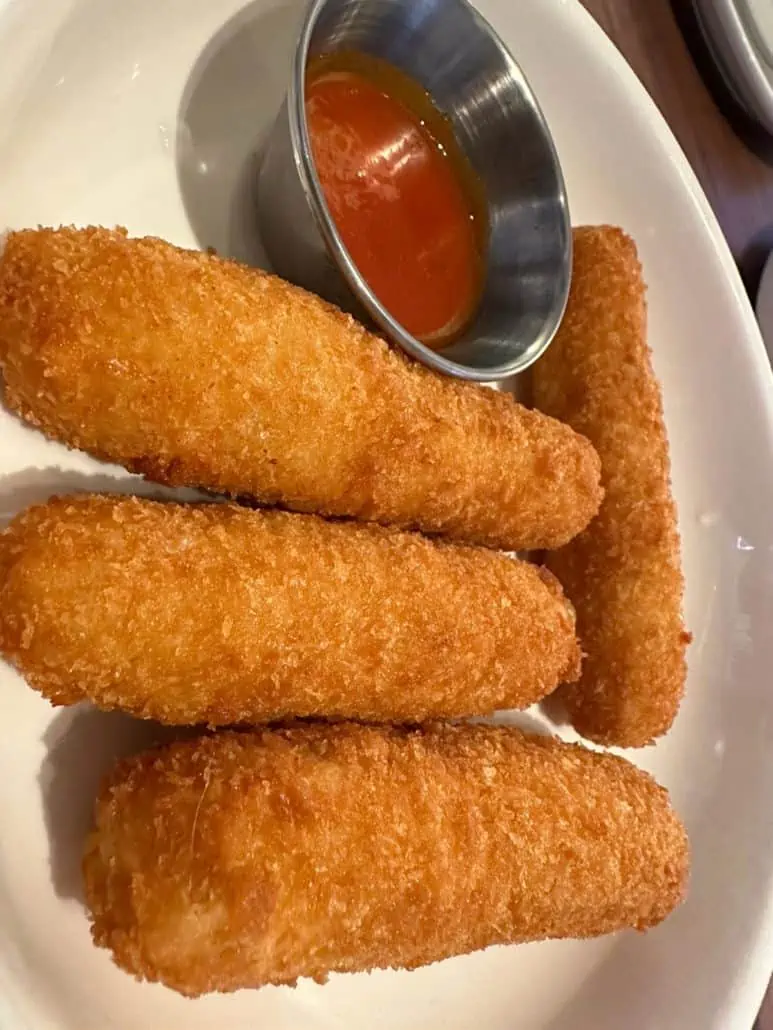 Soups
Di Verde: greens, vegetables and beans in a light broth
Roasted Tomato: rustic Sicilian chunky country-style tomato soup
Cucina Del Capitano Pizza
Margherita: tomato sauce, basil, fresh mozzarella
Pepperoni: tomato sauce, pepperoni, fresh mozzarella
Quattro Formaggi: roasted garlic, gorgonzola, provolone, parmesan, fresh mozzarella
Funghi: tomato sauce, mushrooms, fresh mozzarella
Pronto
Ready to go.
Tuscan Brick Chicken: tomato, mozzarella panzanella
Lasagna: ground beef, pulled short rib, tomato, Alfredo, mozzarella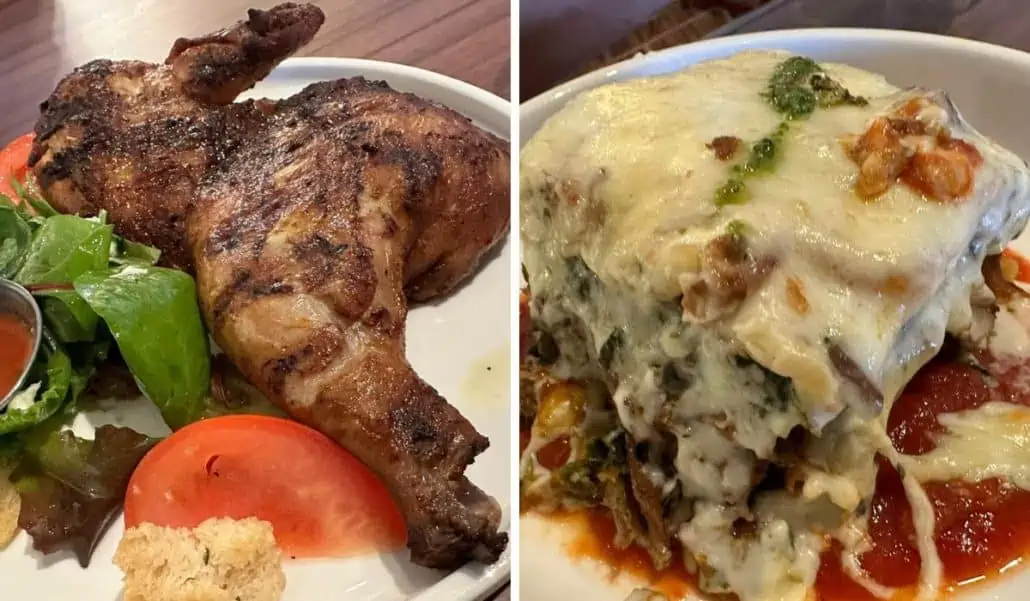 Pasta Bowl
Diners can build their own pasta bowls with these choices. 1/2 portions are available.
Pastas: linguini, penne, farfalle
Sauces: pomodoro (tomato basil), white clam sauce, bolognese (meat sauce), Alfredo, butter sauce
Toppings: grilled chicken strips, Italian sausage, garlic shrimp, cherry tomatoes, onions, mushrooms, zucchini, peppers, eggplant, broccoli, spinach, arugula
Desserts
Limoncello Mascarpone Torta: sugar-free upon request
Blood Orange Gelato
Stracciatella Gelato: sweet cream, chocolate chip
READ NEXT: Carnival Celebration Dining Guide: Which Restaurants Are Complimentary?
Pin it!