Carnival Cruise Line's newest ship, Carnival Celebration, features the line's classic Italian restaurant, Cucina Del Capitano.
To alleviate stress on the main dining rooms, Carnival has made Cucina Del Capitano complimentary on both Carnival Celebration and Mardi Gras. Here's the full Cucina Del Capitano dinner menu, from appetizers all the way down to specialty coffees. For the lunch menu, click here.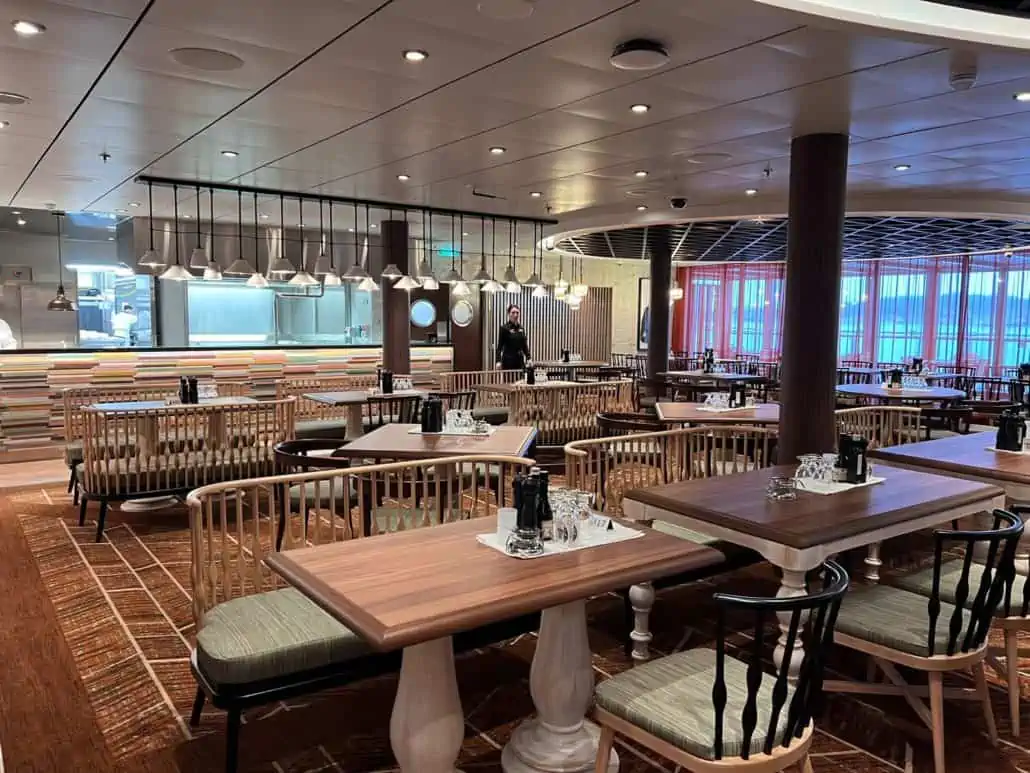 Cucina Del Capitano Menu on Carnival Celebration
Appetizers, Soups, & Salads
Cured Tuna: rucola, orange, gremolata, red pepper, grilled sour dough crostini
Arancini: spicy marinara, peperonata, mozzarella
Nonna's Meat Balls: san marzano sauce, roasted chili salsa, provolone, parmesan
Mussels and Clams: cherry tomato, white wine, red onion, garlic, oregano, chili flakes
Ligurian Minestrone: genovese pesto, zucchini, eggplant, savoy cabbage, green beans, parmesan
Caprese: roma tomato, mozzarella, basil, olive oil
Rucola, Cracked Farro Salad: vegetables, dried and fresh tomatoes, young pecorino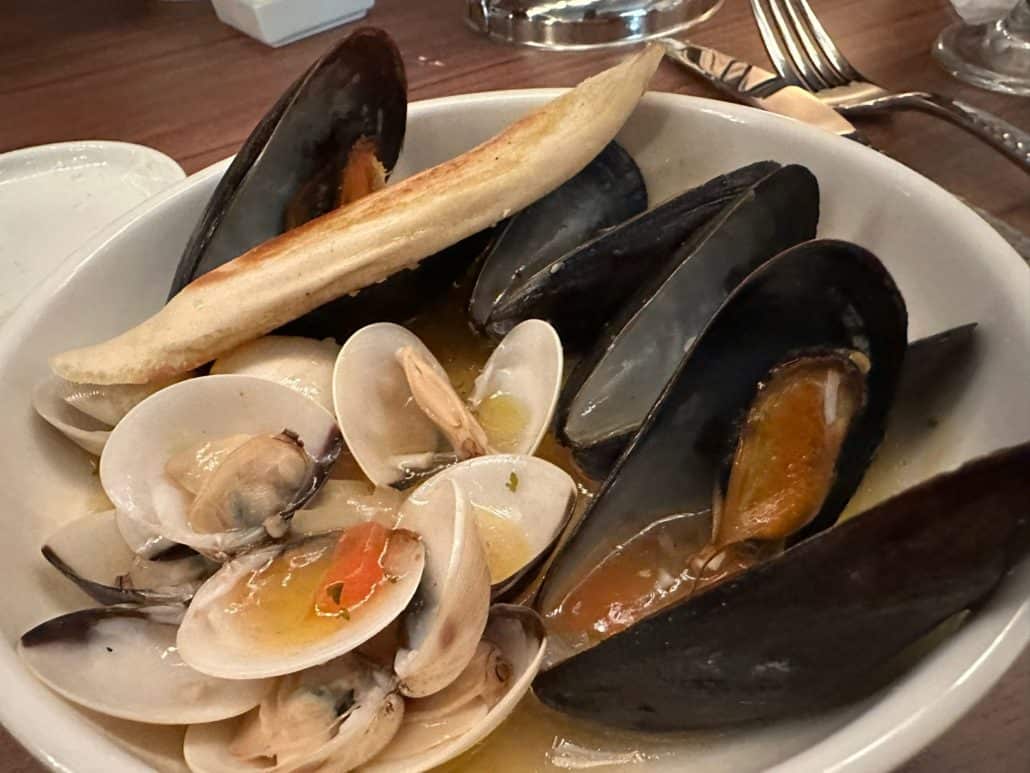 Entrée & Pasta
Rigatoni Ncasciata Alla Siciliana: the captain's own Sicilian recipe for a hearty Bolognese Ragu with ham and eggplant cooked in olive oil and layered with parmesan and mozzarella
Linguine Vongole: clams, arugula, olive oil, fresh tomatoes, garlic
Spaghetti Carbonara: bacon, parmesan, cream
Penne Pomodoro: robust roasted tomato sauce
Grilled Fish: braised artichoke, fava beans, garlic sauce, green beans
Chicken Parmesan: pounded breaded chicken breast, mozzarella, basil, tomato
Short Ribs: barolo wine braised, walnuts, salsa verde
Grilled Shrimp: garlic, peperoncino & parsley, pinot grigio
Veal Marsala: creamy roasted mushroom sauce, parmesan semolina gnocchi
Pork Chop: zucchini mushroom reduction, spiced pepperonata
Eggplant Parmigiano: roasted tomato sauce, mozzarella, basil
Osso Bucco: gently braised veal shanks, pinto grigio, gremolata, and parmesan polenta ($25)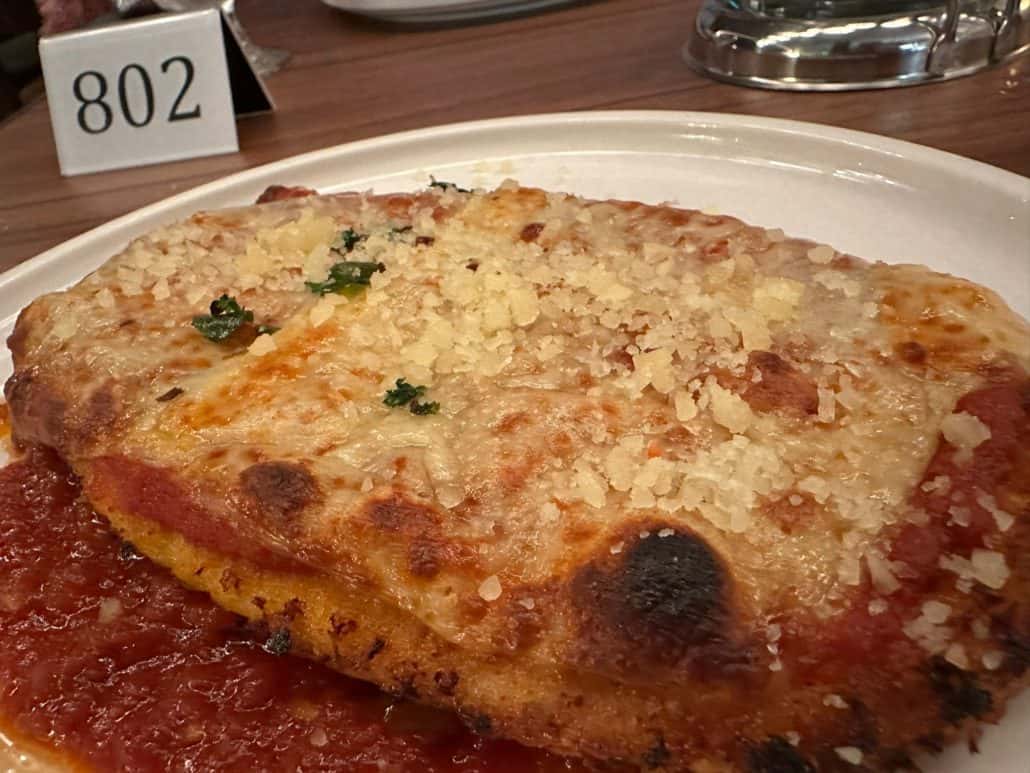 Sides
Roasted Broccoli & Cauliflower: crusted lemon pan sauce
Spinach: pecorino, bread crumb
Lentils: shallot herb vinaigrette
Crispy Potatoes: olive oil, rosemary, pecorino
Steakhouse Selections
A surcharge of $23 applies to each entrée in this section.
Surf & Turf: lobster tail & grilled filet mignon
Broiled Filet Mignon: 9 oz. premium aged beef
New York Striploin Steak: 14 oz. of the favorite cut for steak lovers
Grilled Lamb Chops: double cut, lamb au jus
Dessert
Apple Crostata: house-made buttermilk gelato, slow stewed apple, cinnamon
Tiramisu: mascarpone, Kahlua, espresso
Lemon Frozen Torte: poppy seed cake, mascarpone cream, roasted blueberries
Babà Napoletano: moist cake in orange rum syrup, apricot jam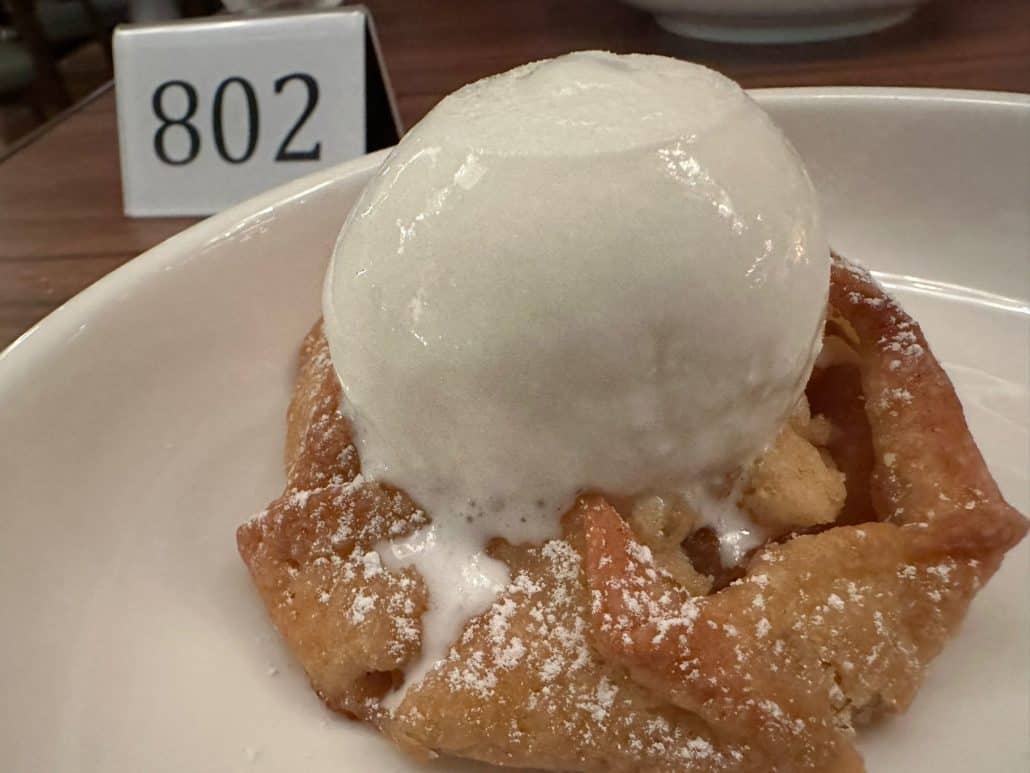 Specialty Coffees
Espresso Corretto: espresso "corrected" with Sandro Bottega Grappa or Sambuca
Italian Coffee: freshly brewed coffee served with Amaretto Di Saronno
Liquor
Pallini Limoncello
Galliano
Amaretto Di Saronno
Frangelico
Sambuca
Grappa: Sandro Bottega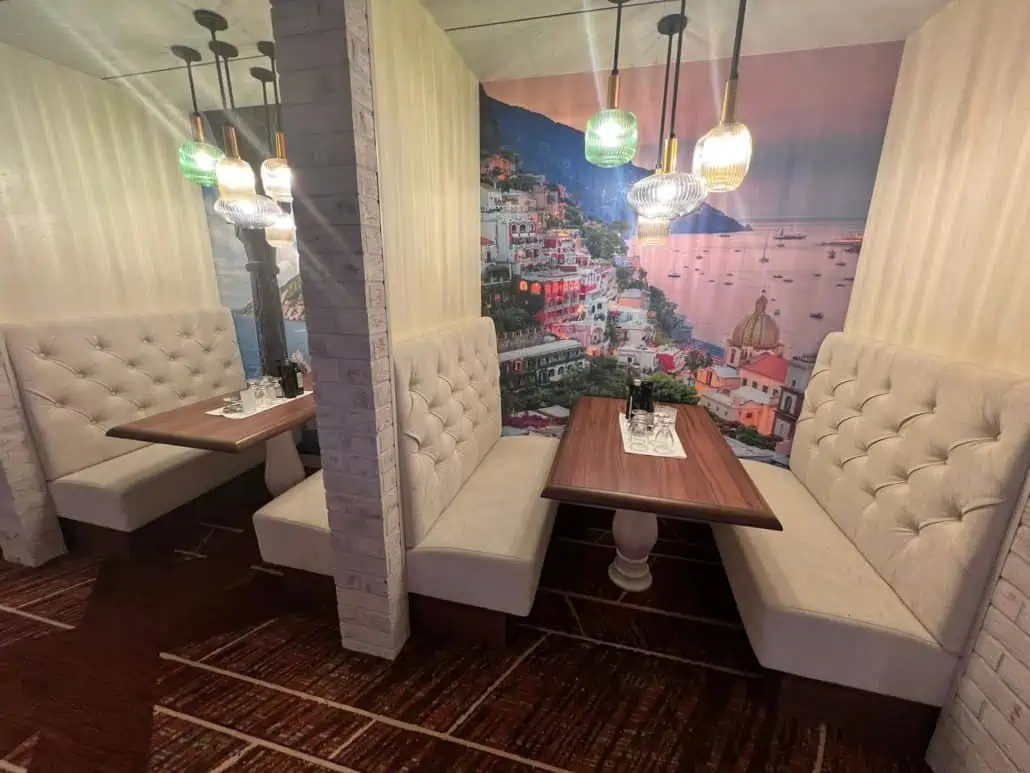 '& More' Menu Items
If you're looking at the Cucina Del Capitano menu on Carnival Celebration but don't want anything on it, you also have the option to order dishes on Carnival's "& More" menu, which features classic main dining room favorites that you can order in specialty restaurants.
Appetizers
Shrimp Cocktail: American cocktail sauce
Caesar Salad: house-made dressing, shaved parmesan
Mains
Grilled Salmon: asparagus and spinach
Roast Chicken: skillet potato, green beans, pan gravy
Broiled Striploin Steak: three peppercorn sauce
Dessert
Carnival Melting Chocolate Cake: vanilla ice cream
Fresh Tropical Fruit
READ NEXT: Carnival Celebration Dining Guide: Which Restaurants Are Complimentary?
Pin it!