Luxury line Cunard has announced their expanded cruise program for the remainder of 2020 aboard their three iconic ships – Queen Mary 2, Queen Elizabeth, and Queen Victoria. 
The cruise line will continue many of their classic voyages, including the Transatlantic Crossing between New York and London, while also adding new itineraries in western Europe and southeast Asia. In total, the fleet will call at 110 destinations in 34 different countries with eight maiden calls. Various cruises will also include two-night calls in major cities including Barcelona, Hong Kong, and Québec as well as late evening departures in places like Juneau, Alaska; Aomori, Japan; Malaga, Spain; and Tromsø, Norway.
Queen Mary 2
Cunard's flagship ocean liner Queen Mary 2 will continue to be the only ship offering regular service between New York and London, making 19 seven to eight-night crossings from April through December in 2020. The vessel will also operate two Norwegian Fjords cruises ranging from seven to 25 nights and five western European voyages from three to five nights.
Queen Mary 2 cruise highlights include:
Nine 14-15-night Transatlantic Crossings roundtrip between London and New York
Two 21-night sailings with calls to Canada, Iceland, and Scotland – one sailing roundtrip from New York, the other roundtrip from London
Fourth of July 7-night Independence Day cruise roundtrip from New York
Four 7-night cruises between New York and Québec
Eight 14-night New England & Canada voyages which begin and end in the ports of New York, Québec, Southampton, or Le Havre
Queen Elizabeth
Queen Elizabeth will continue to roam among far-away destinations to give a taste of the exotic to guests in fall 2020. Starting in September, the ship will embark on three roundtrip cruises from Tokyo as well as Grand Voyages that cover the north Pacific, east Asia, and Australia. They can be taken as shorter individual voyages from 2-18 nights, or grouped together into longer combinations of up to 40 nights.
Queen Elizabeth highlights include:
Five roundtrip Tokyo itineraries with varying lengths and destinations
Five southeast Asia voyages, ranging from 7 to 23 days
Queen Victoria
Queen Victoria will return to Southampton in early spring after a circumnavigation of South America. She will continue to operate itineraries in northern Europe in addition to seven shorter western Europe cruises ranging from two to seven nights. She will also make seven maiden calls with overnights in Amsterdam, Barcelona, Reykjavik, and St. Petersburg, and evening departures in Bodo, Narvik, and Tromsø, Norway; Dublin, Ireland; Hamburg, Germany; Malaga, Spain; and Rotterdam, Netherlands.
Queen Victoria highlights include:
Four Baltic voyages ranging from 9 to 16 nights
Four Norwegian Fjords voyages, ranging from 7 to 12 nights
Three Atlantic Coast/Iberia cruises, ranging from 10 to 12 nights
Two 12-night Iceland voyages
Two 12-night North Cape cruises (with a high likelihood of seeing the Northern Lights at Alesund)
Two western Mediterranean cruises, ranging from 14 to 17 nights
A 12-night British Isles voyage
The ship's maiden calls will be in the following ports: Bodo, Norway; Bornholm, Denmark; Riga, Latvia; Nordfjordeid, Norway; Leknes, Norway; Skjolden, Norway; and Ringaskiddy (for tours to Cork), Ireland.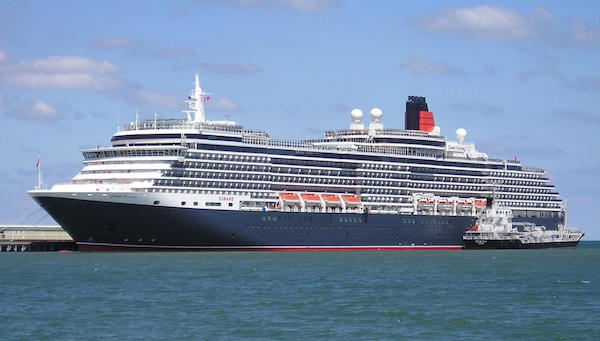 Early Booking Benefits & Other Savings
Those who book launch fares by November 30, 2018 will receive exclusive benefits, including the following:
Free drinks and gratuities in Princess Grill and Queens Grill Suites
Up to $1,000 in onboard credit based on cabin category and cruise length
Upgrades in select Britannia cabin categories
For more information on these promo code ZED/ZEB benefits, click here.
World Club Members benefit from a 5 percent past passenger discount off launch fares, available for past guests only until February 19, 2019. Use promo code PAX.
Value Fares will be returning for the 2020 Summer Program Launch. They will feature the following:
Up to 25 percent off Launch Fares
3rd and 4th guests receive up to 50 percent off the Value Fares double occupancy rates
Reduced deposits
Cunard Care is available for bookings with Value Fares