Writer Heather Baxter is covering the John Heald FFS cruise this week on Carnival Breeze. 
Boarding Carnival Breeze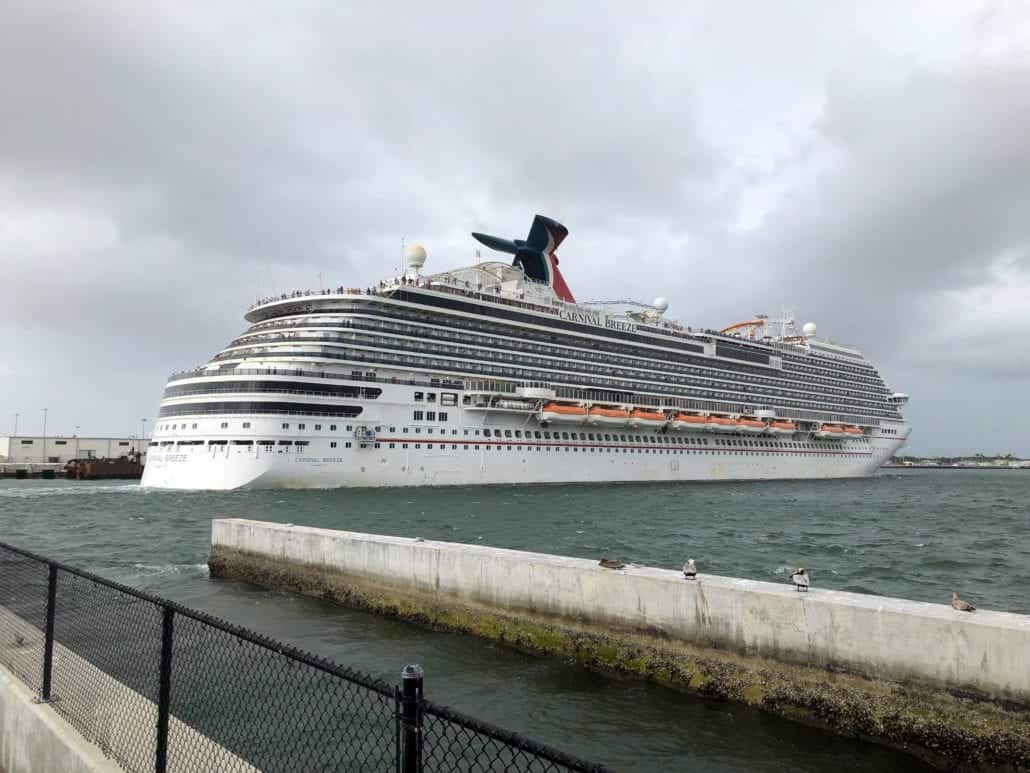 After months of anticipation, embarkation day has finally arrived. After a quick breakfast with the man, the myth, and the legend himself – Doug Parker – we headed to the port. We arrived around 10:20 a.m., and there were no lines for check-in or security yet.
Unfortunately, Port Canaveral's computers were down, and though I'm sure it would have taken all of three minutes to get through both check-in and security on a normal day, it took us a little more than 20 minutes. Still, as someone who regularly cruises from Galveston, even 20 minutes felt like we breezed right through.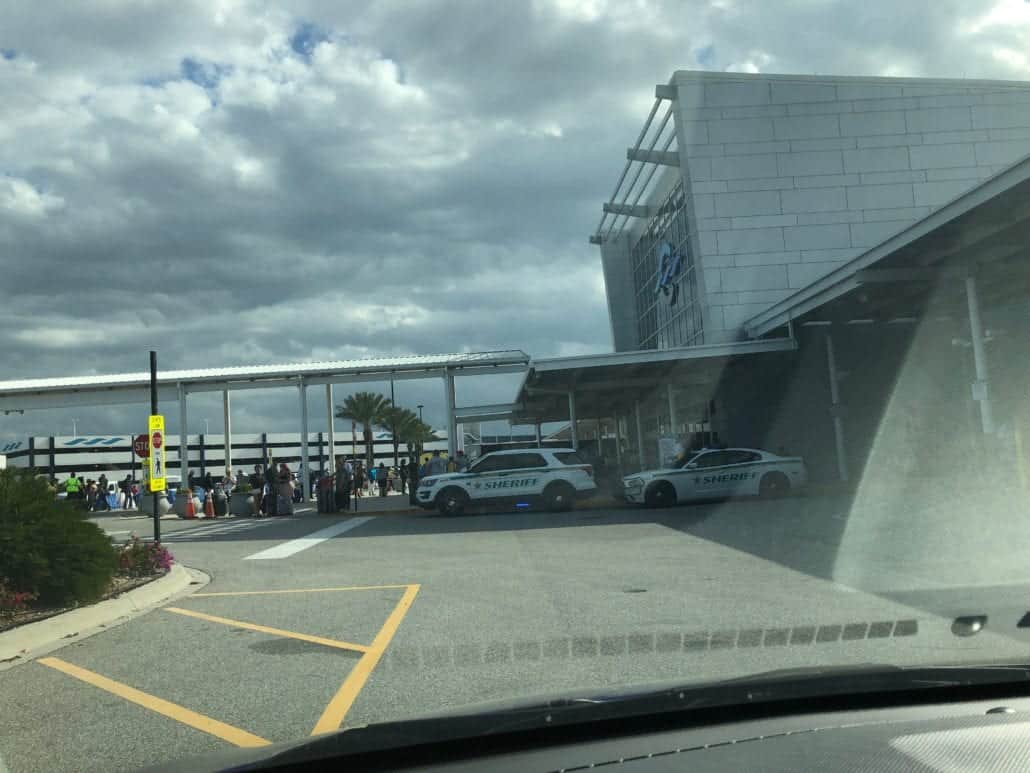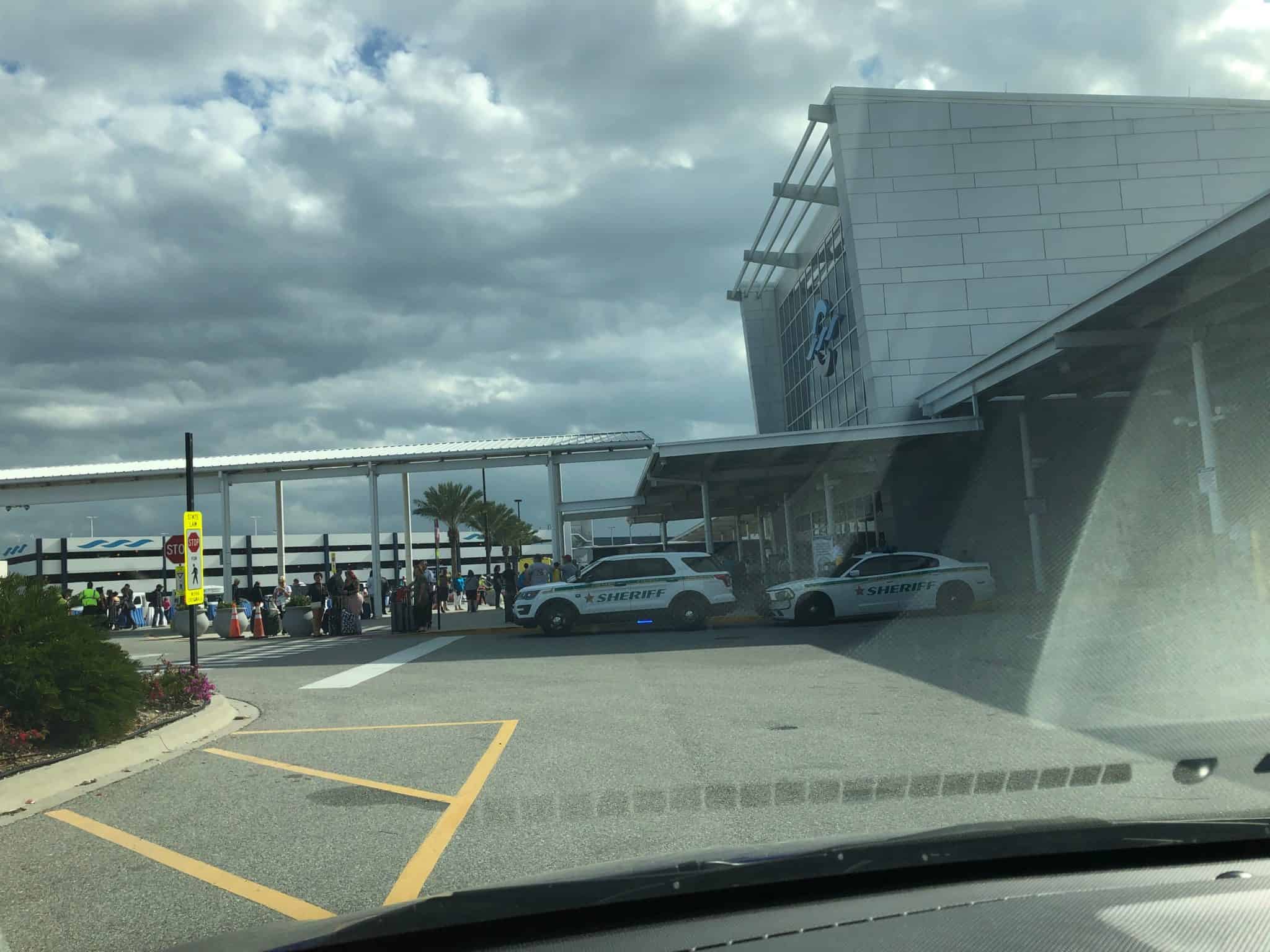 The ship opened at 11 a.m. and we walked right on with the priority crowd. However, being a John Heald bloggers cruise, the two private waiting areas for priority guests at the Port Canaveral terminal were overflowing with Diamond and Platinum cruisers — leaving only standing room for Faster to the Fun and suite guests. Some even chose to sit in the standard zoned areas and listen carefully to be called.
First impressions and our stateroom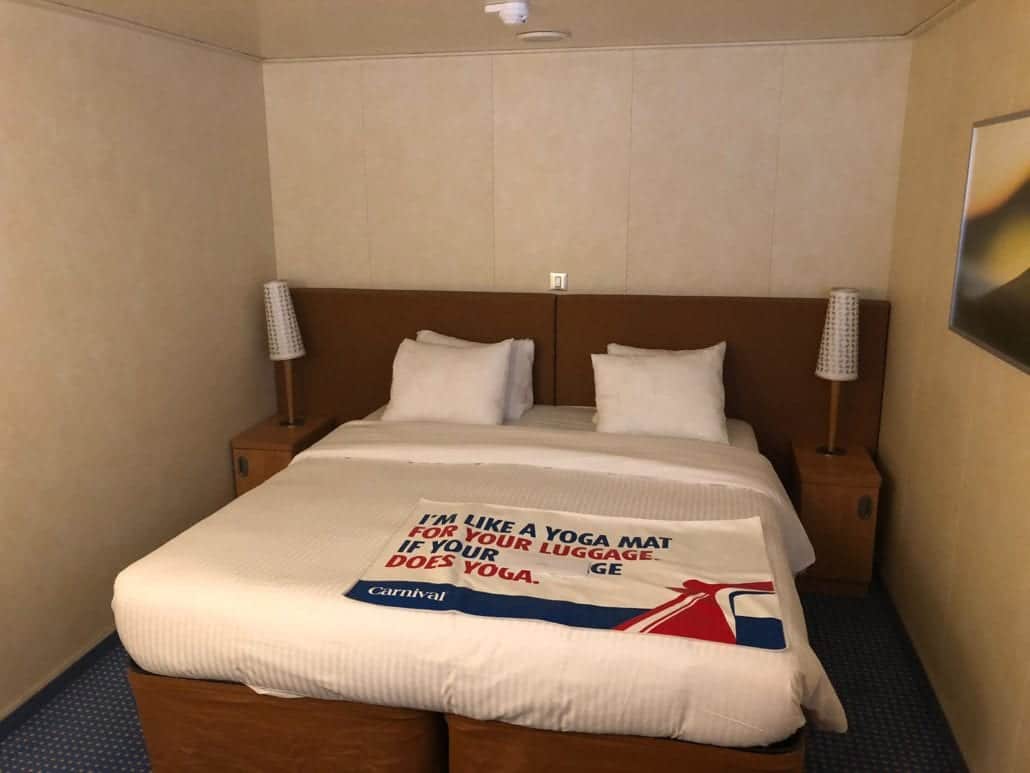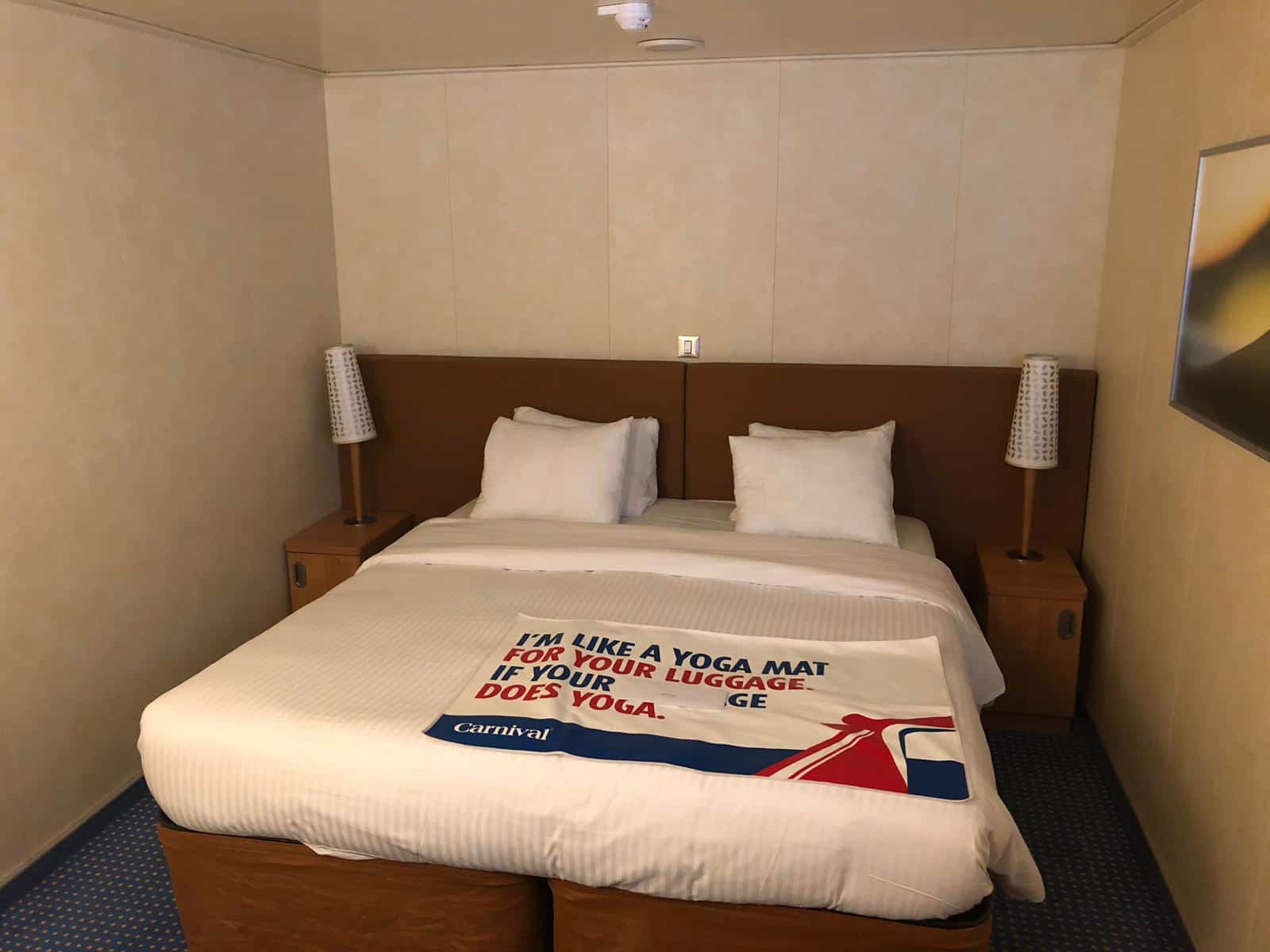 As soon as we were on, we ordered our first drink of the cruise at the atrium bar and enjoyed some quality people-watching for the next hour. We've cruised on the Breeze before, and stepping onto the ship felt familiar and new at the same time. The ship is in great shape and has been kept incredibly clean.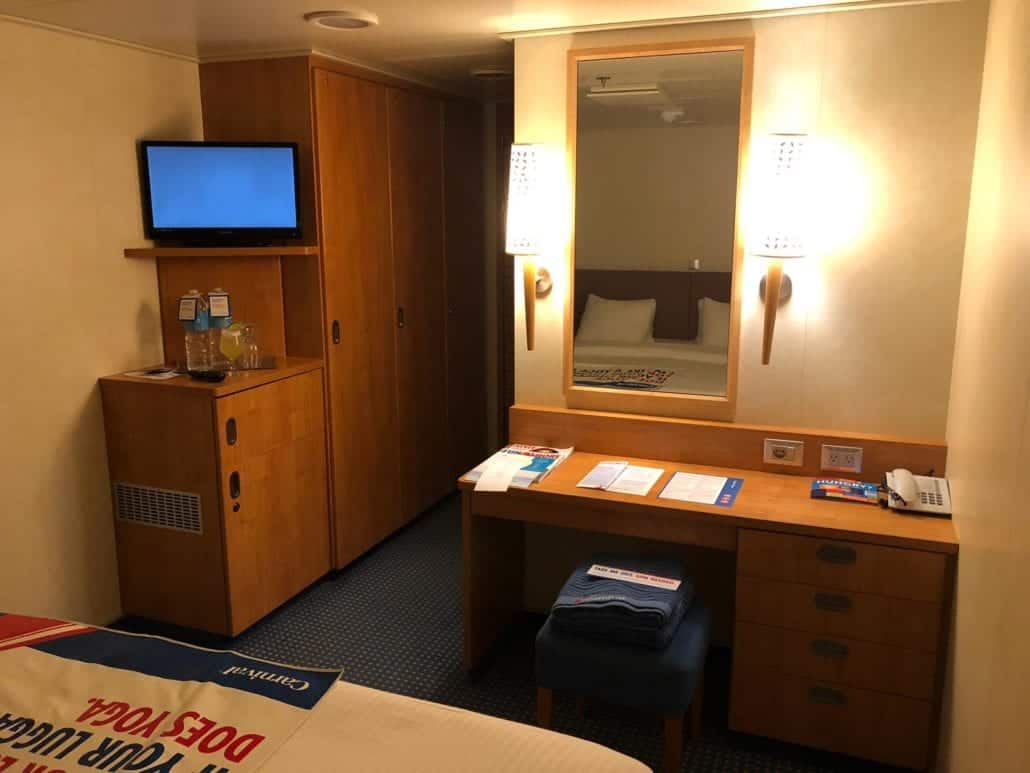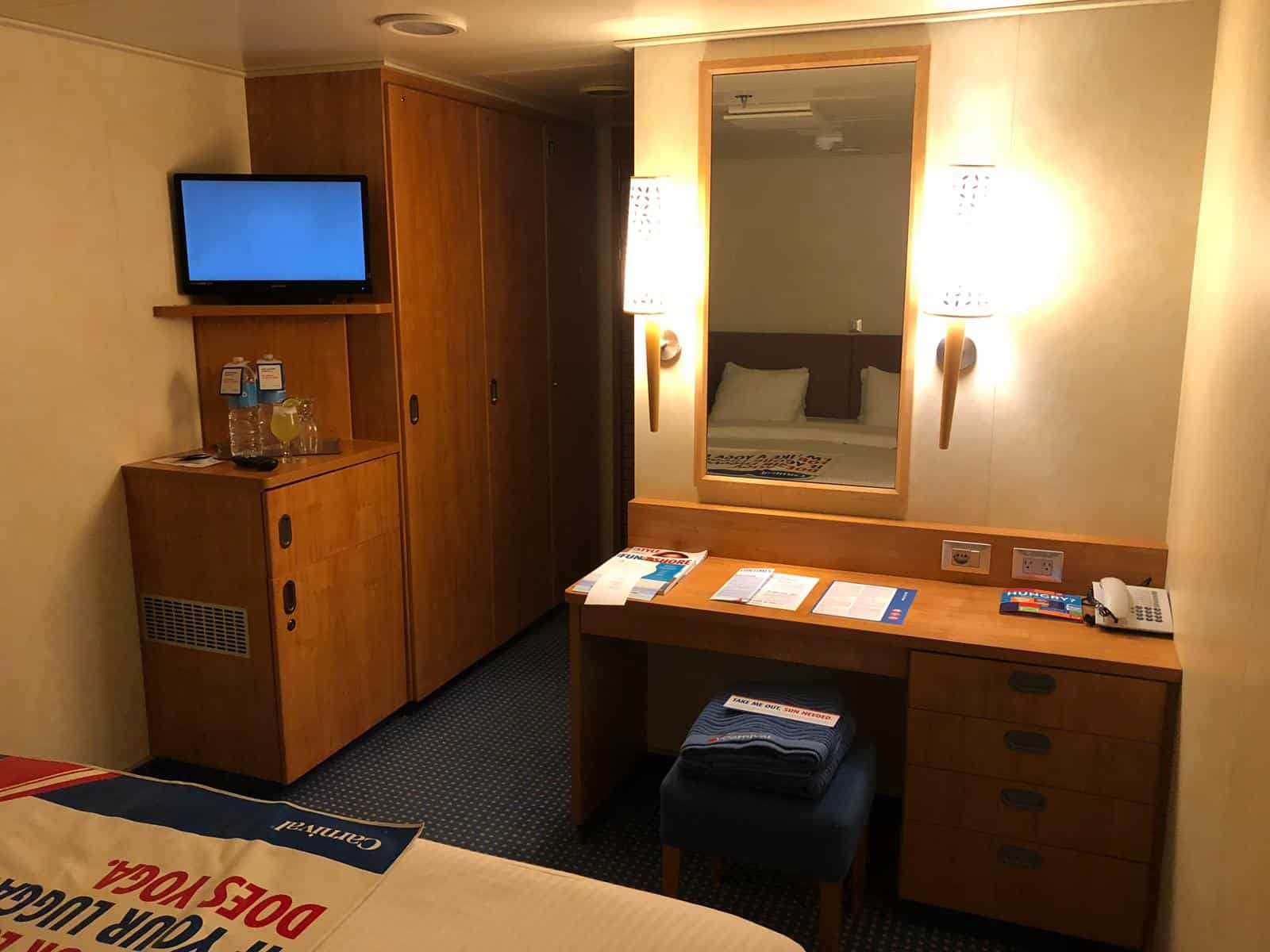 Now, the last time I was on the Breeze we were in a cove balcony, so, if I'm being honest, there was a small part of me that gazed longingly upon those cove balconies when we first looked up at the ship. That being said, I was pleasantly surprised by the size and layout of our interior stateroom.
Read More: 15 Carnival Cruise Line Changes in 2018
We just sailed on Carnival Valor last August, and this room on the Breeze seems significantly bigger – though as far as I understand the square footage is the same. The lighter decor makes it feel more open, and the layout is different, with the vanity and drawers getting a larger, more dedicated space while the mini fridge and safe are adjoined to the end of the closets. Also, the TV is above that mini fridge/safe counter, so when it doesn't take up space at the vanity it opens up space in what is already a smaller room.
Bonsai Sushi and a late-night spa trip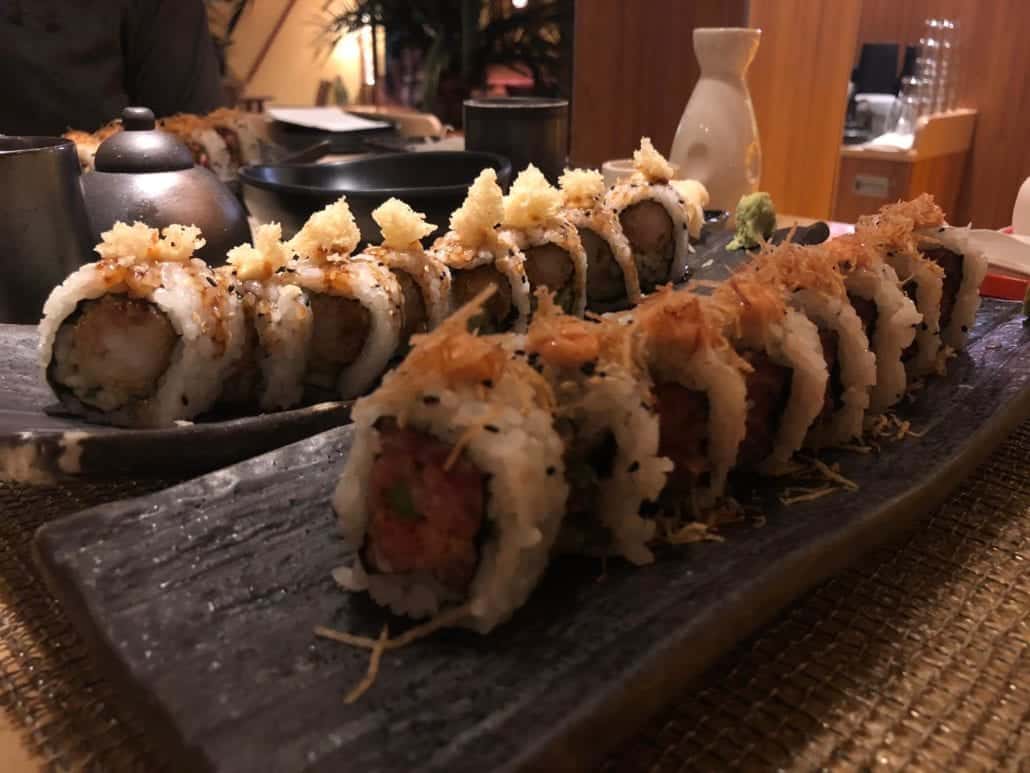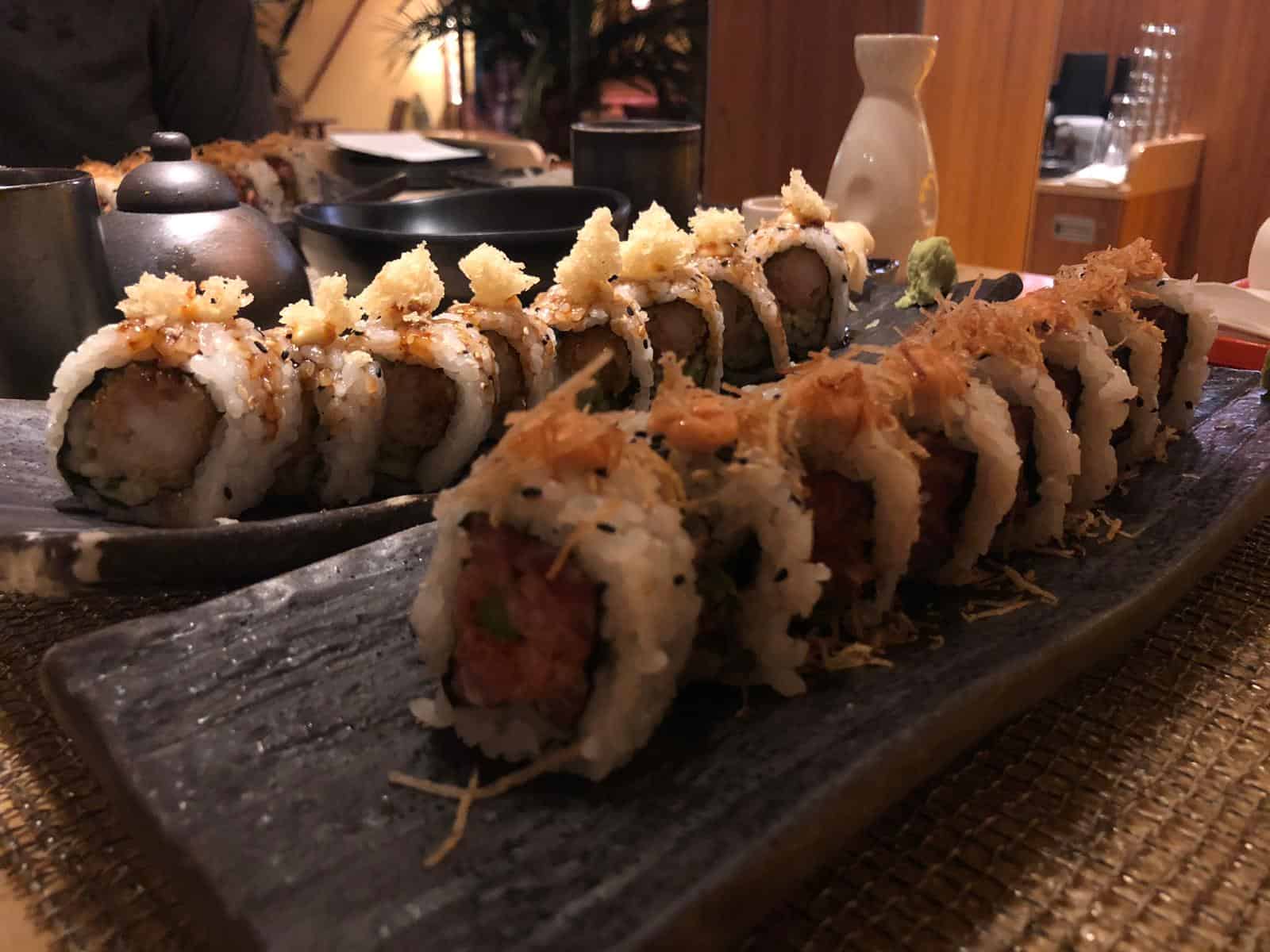 In the evening we decided to skip the main dining room for Bonsai Sushi, one of our favorite Carnival restaurants. I ordered the miso soup, spicy tuna roll, tempura roll, and a green tea cupcake. It didn't last long. To be fair, I'm a big sushi lover as it is, but Bonsai Sushi really knocks it out of the park with flavor. And it was no problem for them to exclude avocado from my roll, as I'm intolerant to it.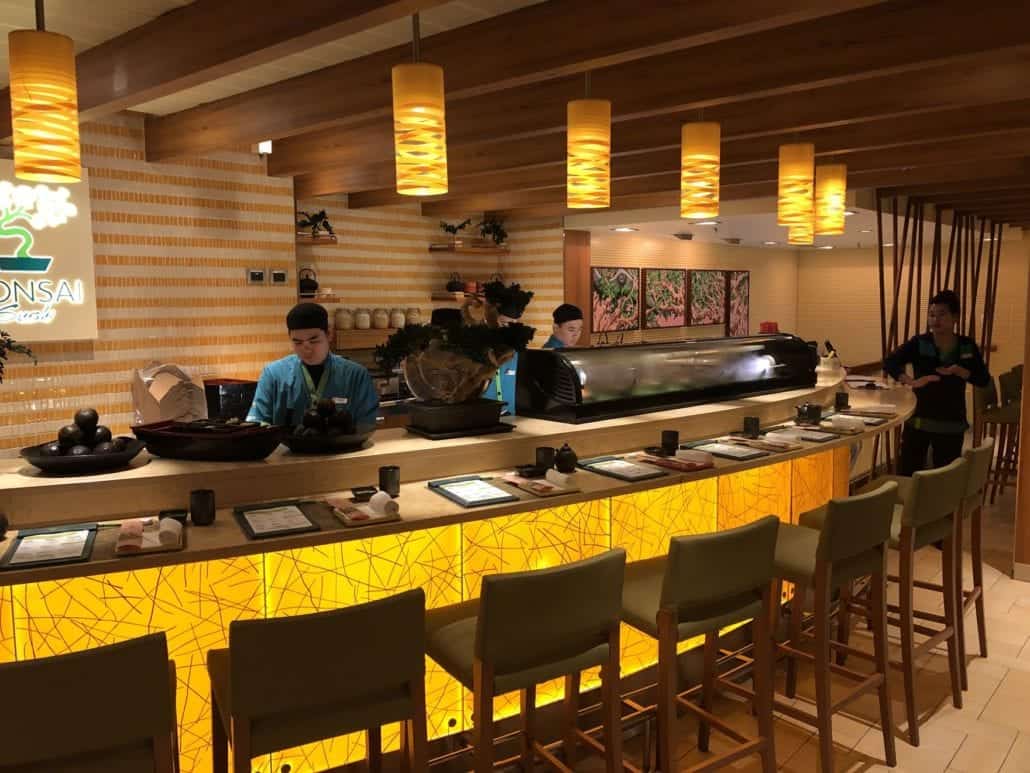 The atmosphere is great too, as it's right off the quiet rumble of the promenade but secluded enough that you're not shouting at your partner to have a conversation over your plates.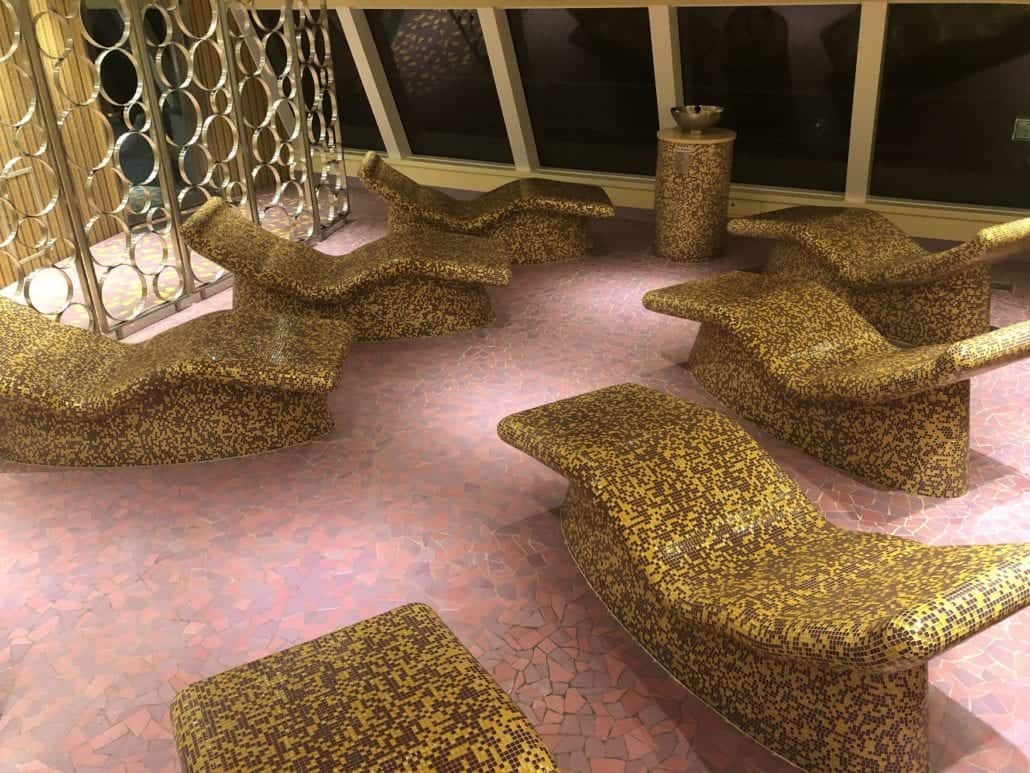 At this point, we were quite tired, but we just couldn't bring ourselves to go to bed at 8:15 p.m. That's when we remembered we had bought the thermal suite spa pass for the week. It closes at 10 pm, so we decided to take advantage of its last hour and a half before the day's end. That was the best decision we made that day, and I wish I could end every day spending an hour and a half relaxing in aromatherapy steam rooms and a thalassotherapy pool.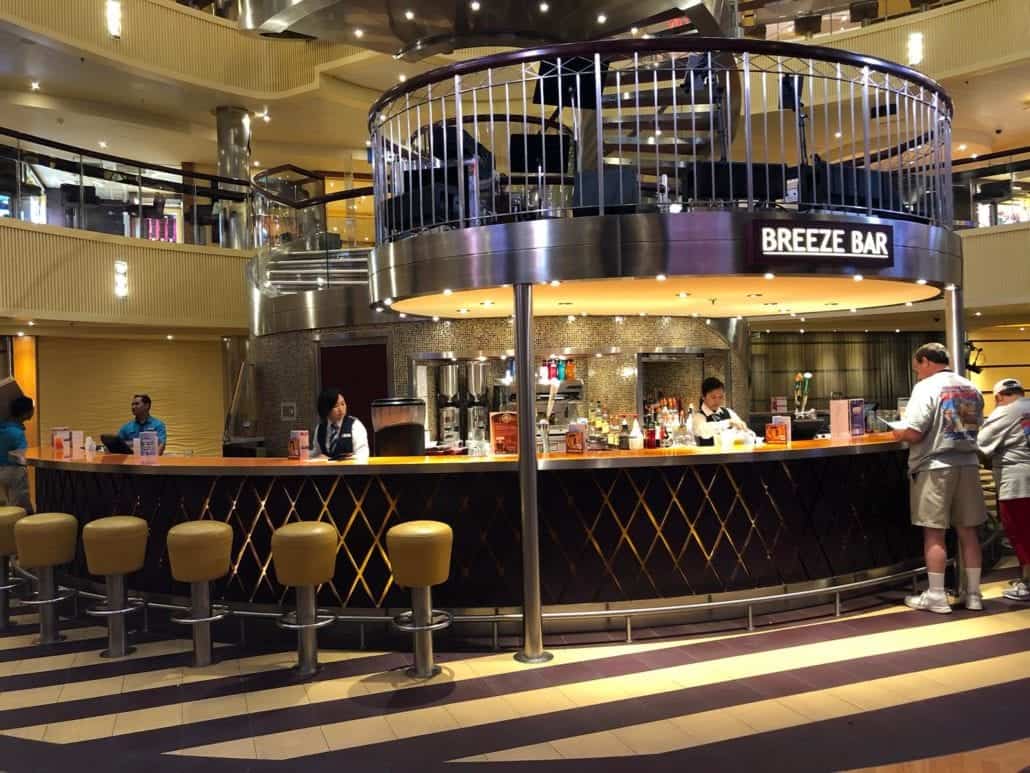 We capped off the night at the atrium Breeze Bar where we found Gede, a crew member we met on Valor when we sailed two years ago.
Day two is coming soon…