When 22-year-old Luke Renner was reported dead after going overboard from the Carnival Fantasy, it was a loss which hit home for cruisers as a whole. In the days since his family has proven to be downright inspirational in their reaction to the tragic situation.
"He Knows That He Was Well Loved"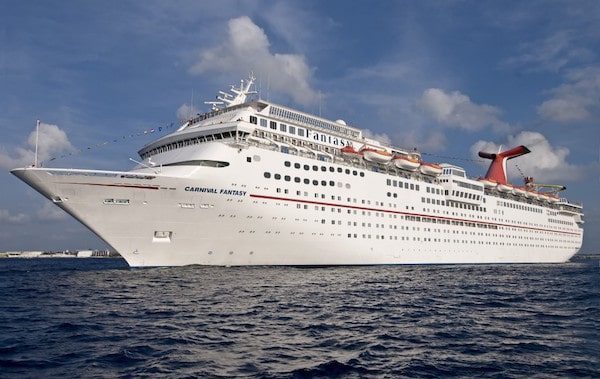 While some immediately placed blame for the incident, in which the autistic young man climbed a railing and plunged into the sea below – perhaps mistakenly believing that he was going swimming – his family took exactly the opposite approach in their heartfelt statement to the media. They went out of their way to make sure the people at the non-profit organization Wishes4Me — with whom Luke was traveling, along with several other disabled young people and chaperones– knew they held no ill-will in their hearts. "We do not hold them in any way responsible," the family said.
In fact, the Renner family's message is, from start to finish, one which captures the spirit of not only the young man they loved and lost but the environment in which he lived his life.
"We are heartbroken at the death of our beloved son, brother and grandson," it begins. "Luke was a light in our lives, funny, unusual and, for a child with autism, loving and affectionate. He was our boy. The who loved milkshakes, nachos, guacamole and smoothies. He loved the Wishes4Me special needs community, where he lived, and we were delighted when they planned this special event."
"He loved cruises," the statement continues. "Although we are devastated by his death, we are thankful he was there with people we loved and trusted when he died. We are confident Wishes4Me watched over him with the utmost care and we do not hold them in any way responsible."
"Recently, we told Luke of his grandmother's death. He jumped up and down and said, 'Mimi's in heaven with Jesus! Yay! She can talk! No more wheelchair!' Luke is with Jesus now, jumping up and down and he can express himself clearly, and be understood. No more seizures, no more meds. We can't wait to talk to him. We truly believe he knows he was well loved, but we would like to ask him why he hid a favorite decorative pillow, his sister's curling iron, and father's new camera lens. We know he will answer with that mischievous smile that warmed our hearts and will remain with us forever."
The family went on to ask for privacy  "at this difficult time, so we can honor Luke's memory and console all those who grieve for him." They also asked that those wishing to do so could make donations to the Wishes4Me, which can be done by clicking here.
A Loss Felt By All
In a statement, Carnival also extended their sympathies. "Everyone at Carnival is deeply saddened and our thoughts and prayers are with [Luke's] family and friends." As the news spread across social media, cruisers were clearly keeping the Renner family in their thoughts, sending prayers and kind words out across the vast expanse of cyberspace. We here at Cruise Radio join those voices in sending the Renner family, whose beautiful words gave all of us a window into Luke's world, our heartfelt support during this difficult time.