A Florida jury awarded Royal Caribbean passenger Edgardo Lebron over $400,000 after he sued the company for an injury he sustained while ice skating aboard one of their ships.
What He Claimed Happened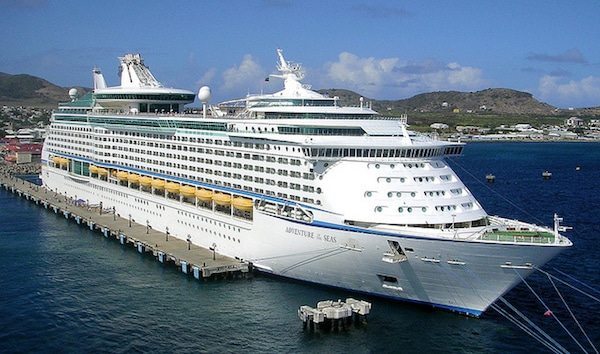 According to the original lawsuit filed, Lebron was sailing on Royal Caribbean's Adventure of the Seas when the incident occurred on June 20, 2016. When he decided to hit the ship's skating rink, the defendant's claim said that he was provided with "skates that had short and broken laces on the right skate, thereby rendering them faulty."
The lawsuit went on to say that "there were no warning signs alerting passengers of the danger of skating… [when] the ship is in motion" and that "due to the ship's irregular movement, faulty equipment and deteriorated ice skating ring" he fell, suffering "pain and grievous bodily injury including, but not limited to, a fractured right ankle."
READ MORE: Court Throws Out Drunk Cruiser's Lawsuit 
Interestingly, the lawsuit claimed that "these hazardous conditions were neither open or obvious to Plaintiff," which would seem to indicate that Lebron failed to notice the short laces on the skate despite having to, presumably, lace them himself. There's also the question of how one could possibly be unaware that a ship sailing on the ocean might experience sudden or unexpected movements which would impact a passenger's stability – whether they were standing on deck or skating on an ice rink. And yet, one of the claims made against the cruise company in the original court filing is "failing to warn Plaintiff of the ship's impending movement."
What The Jury Decided
Yahoo News reports that in mounting their defense, Royal Caribbean argued exactly those points, saying that Lebron should have noticed the improperly laced skate and that falling is "an inherent risk" when skating. Despite this, a jury sided with the cruiser, finding Royal Caribbean to be 65-percent liable and awarding Lebron $433,534.
Of course, this raises many questions for both cruisers and the companies whose ships they sail upon. Where is the line drawn between a cruise line's liability and personal responsibility? Not to mention common sense? These issues come up repeatedly when discussing cruising incidents – whether it be the man who drank too much and fell through a hatch (whose subsequent lawsuit was dismissed) or passengers who are left behind by a ship after returning late from a shore excursion and then demand a refund.
Do you believe the jury was right to award Lebron over $400,000 for the injuries he sustained?