Disney Cruise Line has canceled more sailings through August, September, and November on all of its cruise ships.
The cancellations are as follows:
All Disney Dream cruises are canceled through August 6
All Disney Fantasy sailings are canceled through August 28
All Disney Wonder voyages are canceled through September 19
All United States-based cruises aboard Disney Magic are canceled through November 4
Disney Magic's UK Staycation cruises are not canceled and are still on schedule. This ship's cancellations only apply to sailings that were scheduled to depart from the United States.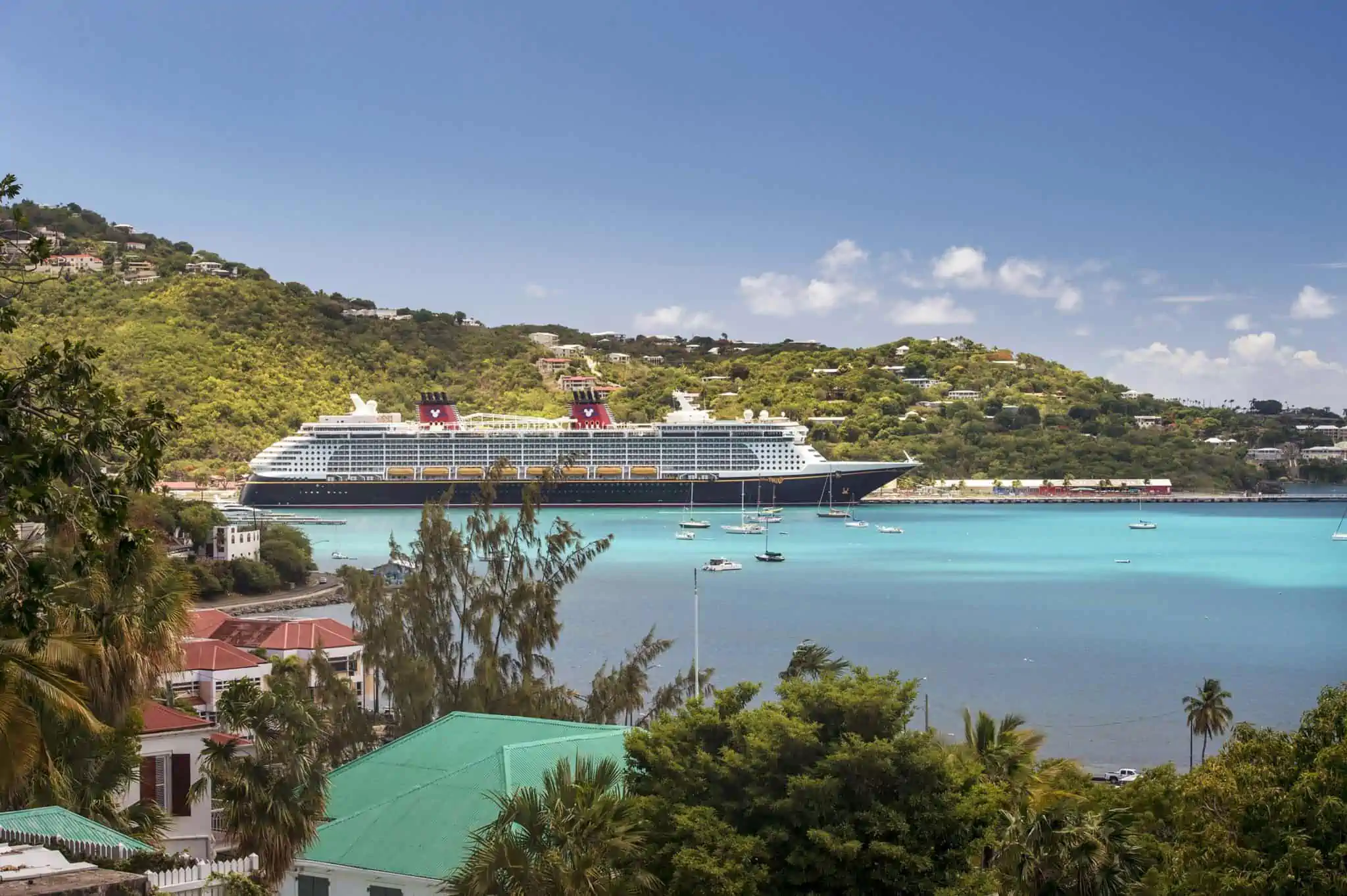 In the announcement, the cruise line said that the cancellations are due to the need to finalize new health and safety protocols and bring the crew back onboard, as well as other preparations that need to take place before the ships can welcome guests back.
Guests that have paid in full will be able to choose between a 125 percent future cruise credit to be used on or before September 30, 2022, or a full refund. Those who have not paid in full will automatically receive a refund of what they've paid so far.
Navigator App Update
In other Disney news, the line recently added some updates to its Disney Cruise Line Navigator smartphone app ahead of its UK Staycation cruises that begin on July 15, and ahead of a simulated sailing with cast members on June 29 from Port Canaveral.
The new features are as follows:
Before the cruise, guests can make advance reservations for complimentary onboard activities beginning 30 days prior to sailing.
Once onboard, passengers can communicate directly with the crew via a live chat feature, join a virtual queue for the family pool deck and to debark at ports of call, access all restaurant menus digitally, download onboard transactions, and participate in the muster drill using the app to find their assembly station and check-in there.
You can see some screenshots from the App Store on the update below: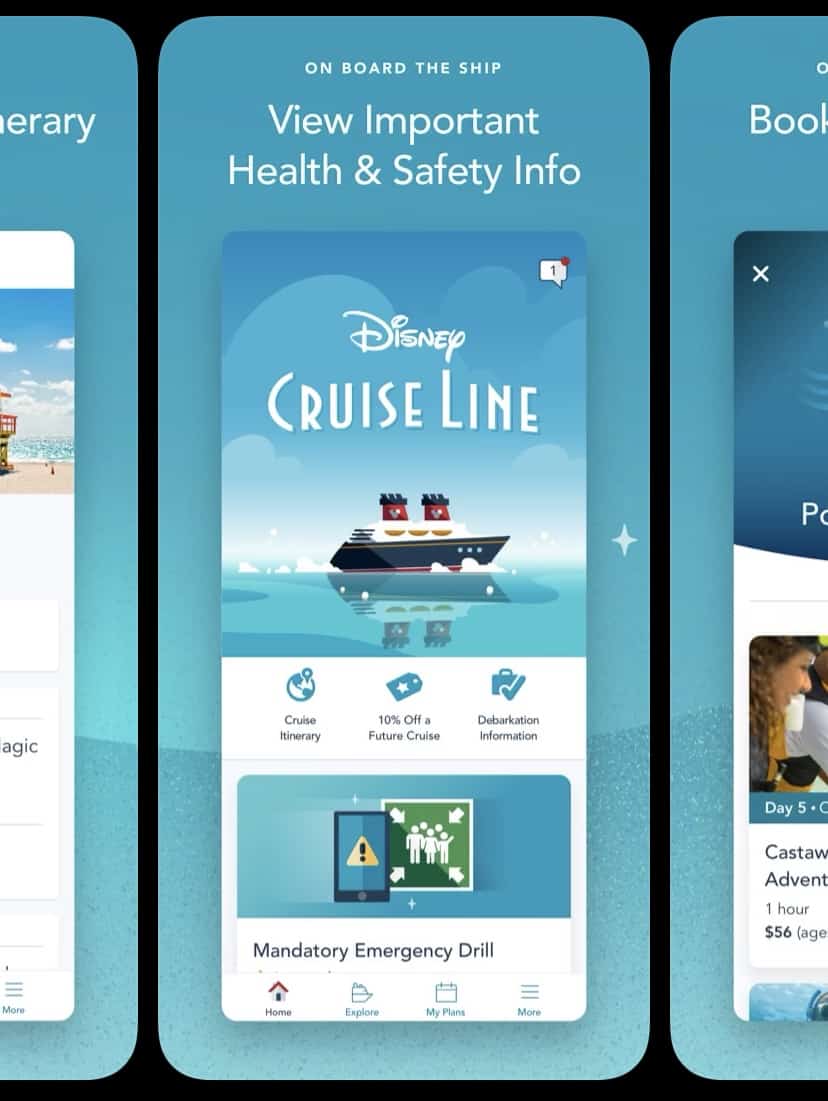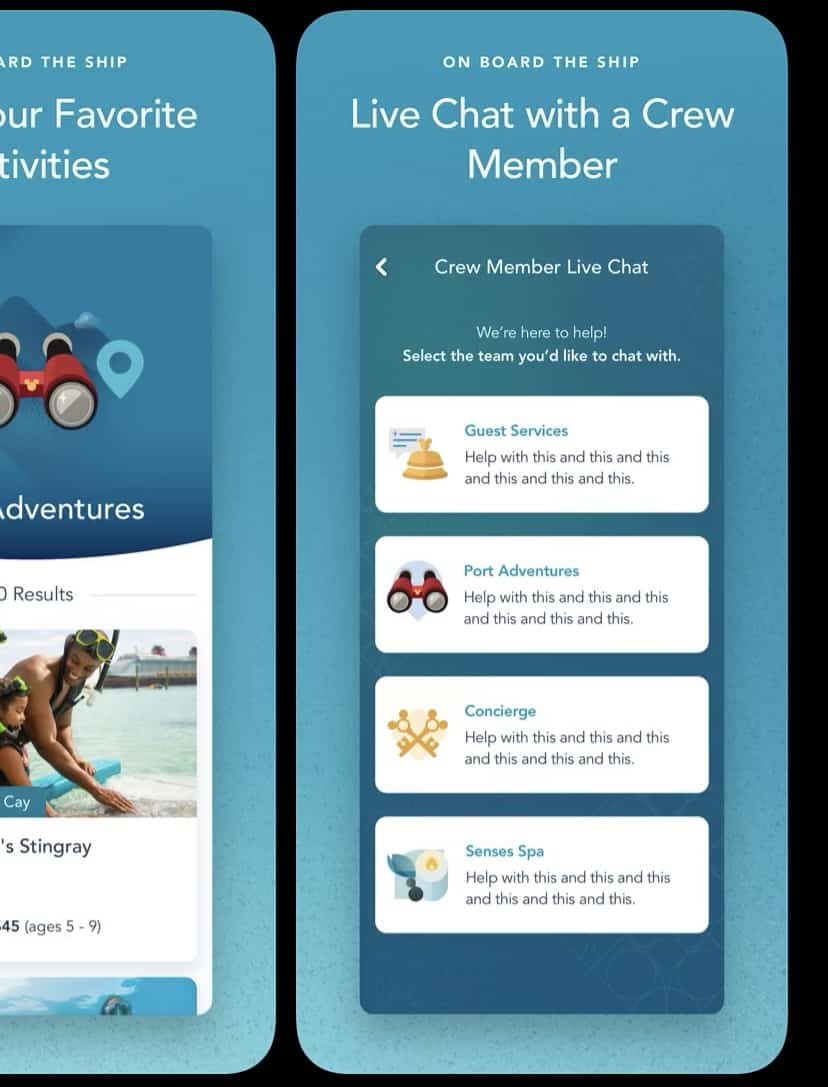 READ NEXT: Disney Wish Tour: Exciting Images of Disney's Next Ship