In 2022, Disney Cruise Line has named the line's second Triton-class ship, a brand-new mega-ship, and updates on its upcoming second private destination in The Bahamas. With all these exciting additions, we compiled all news and information regarding Disney Cruise Line.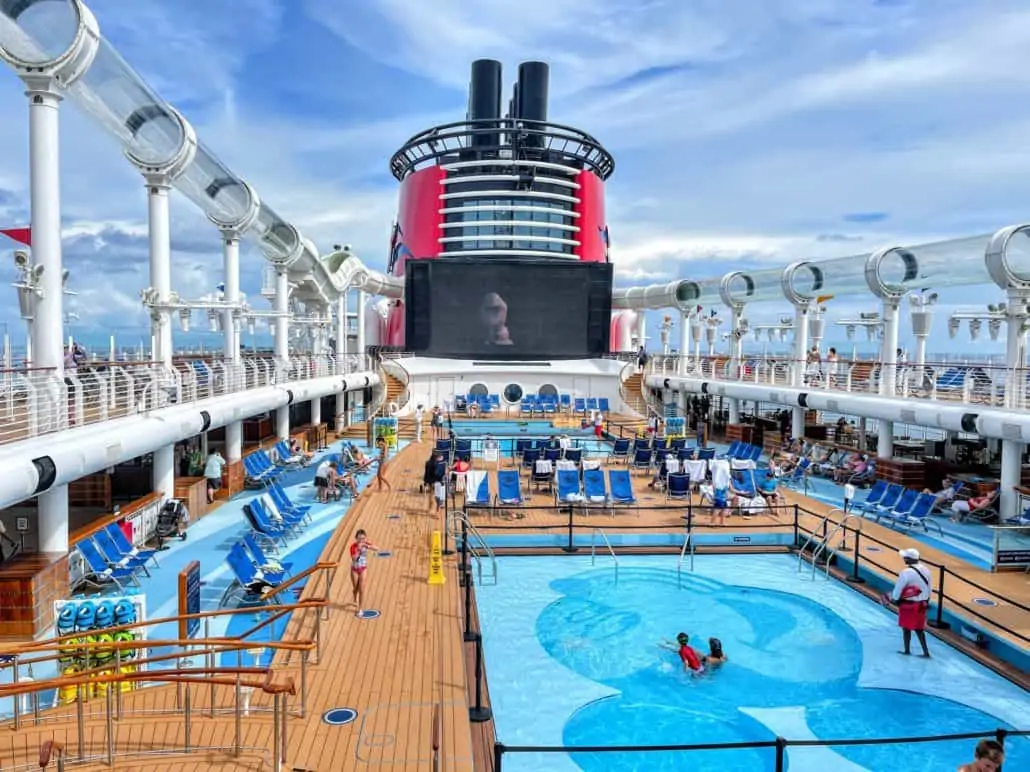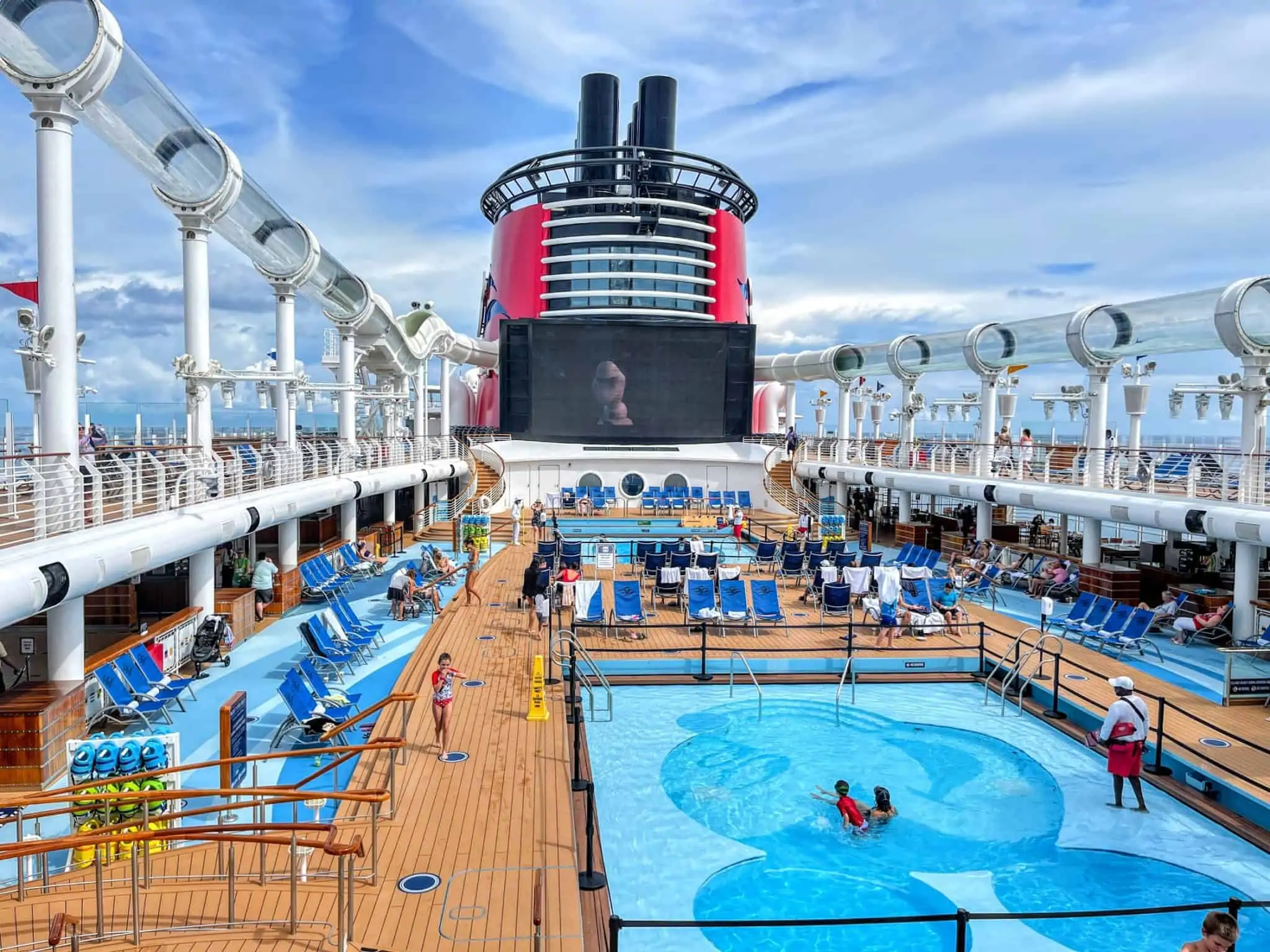 Disney Treasure
Following the debut of Disney Wish on June 2022 comes Disney Treasure, a Triton-class ship scheduled to launch in 2024. While the layout and core features are expected to be close to those of Disney Wish, Disney Treasure will have a new theme of exploration and faraway destinations.
Disney has revealed a few details about Treasure, but we know that The Grand Hall (atrium) will feature deeper navy and gold tones. Its sister ship, Disney Wish, has a lighter white, gold, and blue atmosphere.
According to Disney, Treasure's atrium is "inspired by the grandeur and mystery of a gilded palace" and draws on "real world influences from Asia and Africa and pays homage to the far-off land of Agrabah" from Aladdin. Additionally, Disney Treasure's will have an Aladdin and Jasmine golden statue on the Magic Carpet.
While no specific movie themes on this new ship have been announced aside from Aladdin, a reveal video for Treasure features various characters that may be incorporated into the ship.
These include Peter Pan, Miguel from Coco, Moana, and even the hitchhiking ghosts from the Haunted Mansion ride at the Disney parks.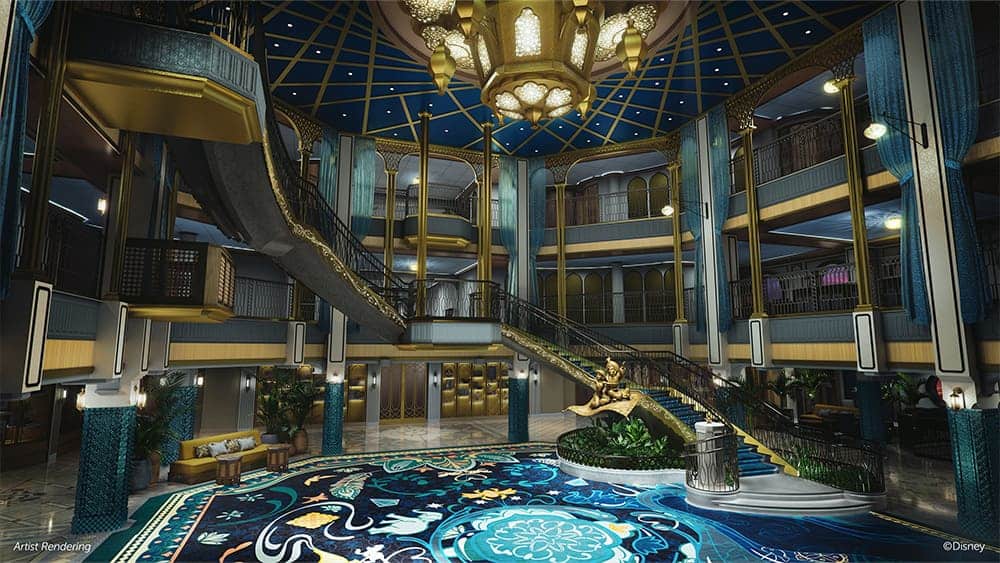 Lighthouse Point
In 2019, Disney Cruise Line announced plans to develop the southern tip of the Bahamian island of Eleuthera as a second private destination for its ships in addition to its island Castaway Cay. Called Lighthouse Point, this destination is located about 114 miles southeast of Castaway Cay.
The initial lead imagineer on the project was Joe Rohde, who was also in charge of creating Animal Kingdom at Walt Disney World Resort in Florida and Disney's Aulani Resort in Hawaii.
He has since retired from Disney, but his involvement will give you an idea of the atmosphere and importance culture and nature will have on Lighthouse Point.
Bahamian culture and artistry will play a massive role in the design of the new destination and its construction.
The pandemic delayed the start of construction at Lighthouse Point, but Disney announced in the fall of 2022 that work on the new cruise port has begun. Like Castaway Cay, Lighthouse Point will include a pier.
Though not many details have been announced yet, the destination will surely feature pristine beaches, a water playground, a recreation center, a cultural pavilion, and multiple dining and shopping opportunities.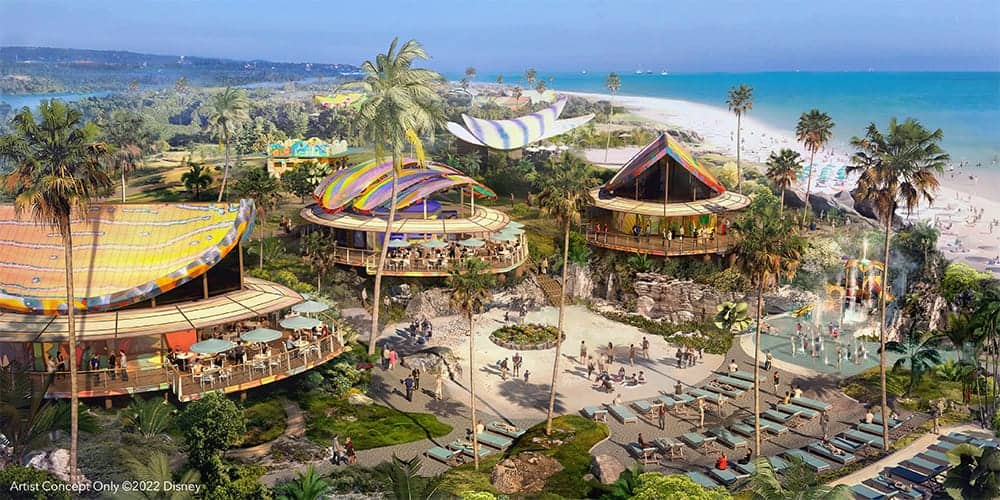 MORE: 10 Fun Facts About Disney Cruise Line's Castaway Cay
Unmamed mega-ship
Last month, rumors about the buyer of Dream Cruises' partially-completed vessel Global Dream were confirmed true when Disney Cruise Line announced it had purchased the mega-ship.
Dream Cruises was part of Genting Hong Kong's holding company, which went bankrupt in January 2022. Following Genting's bankruptcy, buyers had to be found for its fleet of cruise ships sailing under multiple brands, including Dream Cruises.
Disney scooped up Global Dream, which was already approximately 80 percent complete. The ship, which is over 200,000 gross tons, will be by far Disney Cruise Line's largest ship. Its largest vessel, Disney Wish, has 144,000 gross tons.
Several already-constructed features on Global Dream will be reimagined to align with the Disney Cruise Line brand. Construction will be completed at the former MV Werften shipyard in Germany under the management of Meyer Werft, which built Disney's three most recent vessels.
The ship will be based outside the United States. Its exterior will feature the line's iconic Mickey Mouse-inspired color scheme, complete with six signature red funnels.
It is expected to be among the first ships in the cruise industry to be powered by green methanol, one of the lowest-emission fuels available. The passenger capacity is expected to be around 6,000.
The former Global Dream is scheduled to sail with Disney Cruise Line in 2025.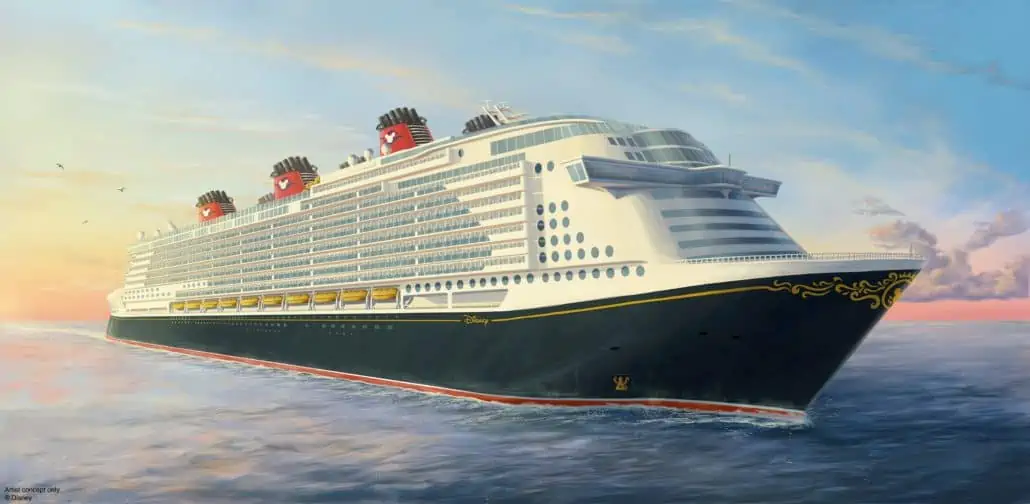 Other news
Disney Cruise Line will be celebrating its 25th anniversary next year. From May through September, the line will operate special "Silver Anniversary at Sea" voyages across all five ships.
They'll feature new family entertainment and activities, new outfits for Mickey and Minnie, special anniversary merchandise, a signature song, and themed food and drinks.
READ NEXT: 9 Cruise Concepts That Didn't Quite Catch On
Pin it!