Disney Cruise Line's island Castaway Cay is routinely rated the top cruise line private island in the Bahamas. One glance at its beautiful beaches and facilities, and it's not difficult to see why.
Here, we'll go over the colorful history of Castaway Cay, and give you 10 fun facts about the island.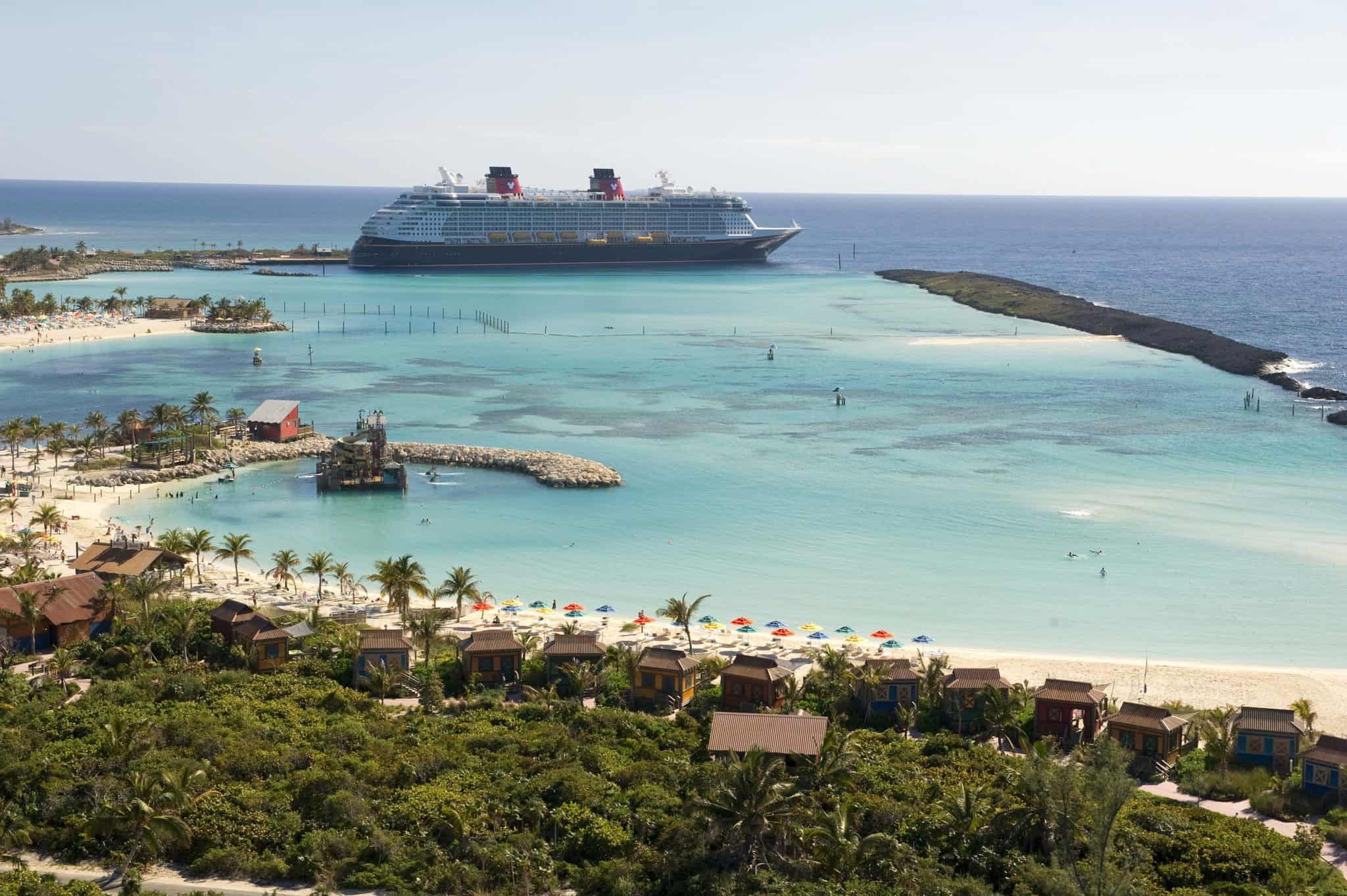 Castaway Cay was initially known as Gorda Cay. The word "gorda" means "round" or "fat" in Spanish, and was used because it was a rounder island than most of the other long, skinny ones in the Bahamas. It's located southeast of Grand Bahama Island and south and west of Great Abaco Island.
It is widely rumored that pirates used the island during their travels in the 1700s. Evidence of this was discovered when treasure hunters found three coins and a 72-pound silver ingot just off the shoals of the island in the 1950s. The treasures seemingly came from the San Pedro, a Spanish Galleon hauling treasure back to Spain's king that sunk in 1733.
In the 1780s, the island saw its first settlers — European farmers who were British loyalists escaping the American Revolution.
In the 1960s, Trinidadian real estate developer and businessman Alvin Tucker flew over the island and saw potential, so he bought 150 acres of it. He then built a 2,400-foot airplane runway there, which still exists today (but is now used as a bicycle and tram path). 
Even after Tucker had purchased part of the island and owned the runway, drug smugglers began using the island again — and its airstrip. He tried to call on the police for help, but it's rumored that they were in on the smuggling too. Tucker eventually sold the land to a private company, Leisure Club Ltd.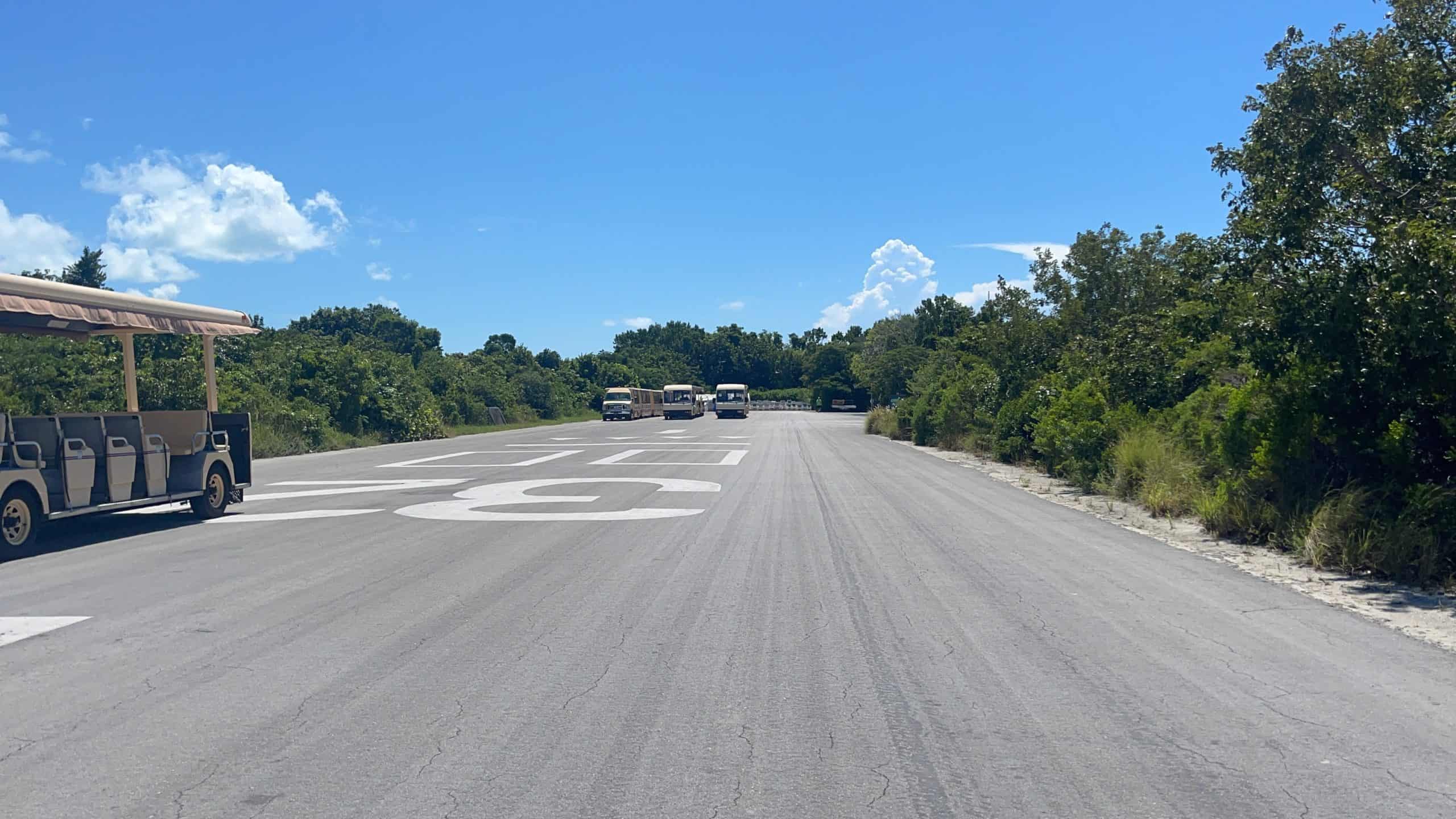 MORE: 8 Ways To Involve Your Kids In Planning Your Family Cruise
By the 1980s, Gorda Cay was known for its drug operation, and others who owned land were being chased away from the island by armed men. Residents (who were later kicked out) claimed that up to six planes a day would land there.
This dark time in the island's history was attributed to Frank Barber, an American in Florida who had been secretly using the runway for years to smuggle drugs into the U.S. The company that Alvin Tucker sold to — Leisure Club Ltd. — turned out to be owned by Frank Barber. Aside from using it to build his own drug empire, Barber also rented out the airstrip to other traffickers. In 1983, he was caught and he ultimately died in jail. 
Around the same time, The Walt Disney Company saw the island's potential as a filming location, and filmed parts of the 1984 movie "Splash" there.
In 1996, the year after Disney Cruise Line was founded, The Walt Disney Company purchased a 99-year land lease for the island from the Bahamian government and renamed it Castaway Cay. After $25 million in projects, it opened the island to ship calls in 1998.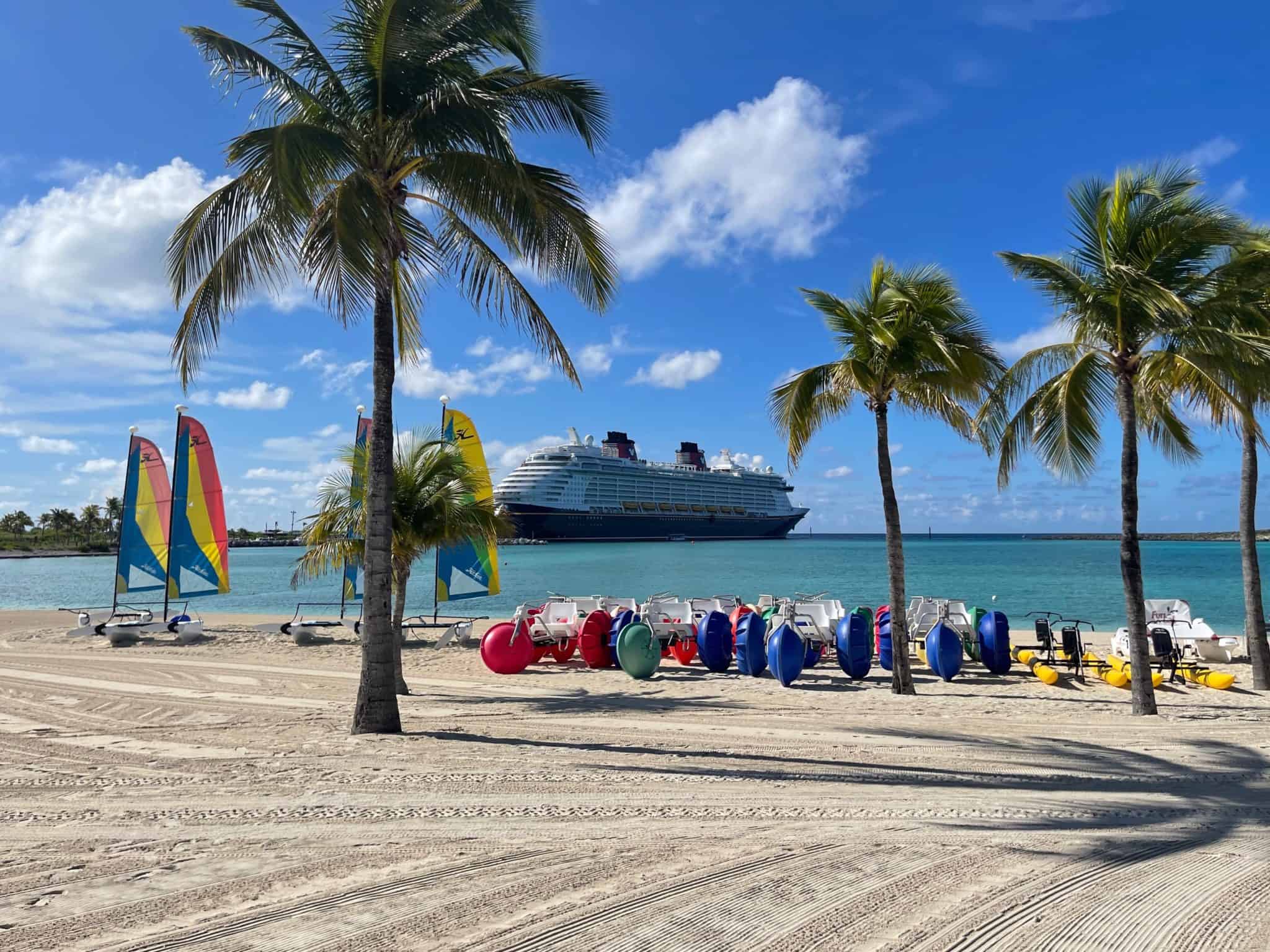 10 Fun Facts About Castaway Cay
1. The airport code for the airstrip and its hangar that Frank Barber built is MYAG. 
2. The name "Castaway Cay" is more than just a name to Disney; the company themed its guest facilities on the island to look like a storm has gone through, a ship has wrecked, buildings were pieced together with found materials, and you (the visitors) are now castaways there. 
3. From 2006 to 2010, the Flying Dutchman ship from "Pirates of the Caribbean" was a fixture in Castaway Cay's lagoon. In 2010, it was taken to another location on the island and dismantled.
4. Two submarine ride vehicles from the 20,000 Leagues Under The Sea: Submarine Voyage ride at Walt Disney World can be found underwater in the island's snorkeling area. This area also includes statues of Mickey and Minnie.
5. Castaway Cay was the first of any cruise line private island to have its own dock. Since then, Royal Caribbean's Perfect Day at CocoCay added a dock, and MSC Cruises opened its island Ocean Cay which includes one as well.
6. There are two water/sewage treatment plants on the island that turn seawater to freshwater for guest and employee use.
7. The island has a post office with special Bahamian postage and a postmark specific to Disney Cruise Line. (Mailing yourself or a friend a postcard from here is a great, inexpensive souvenir idea!)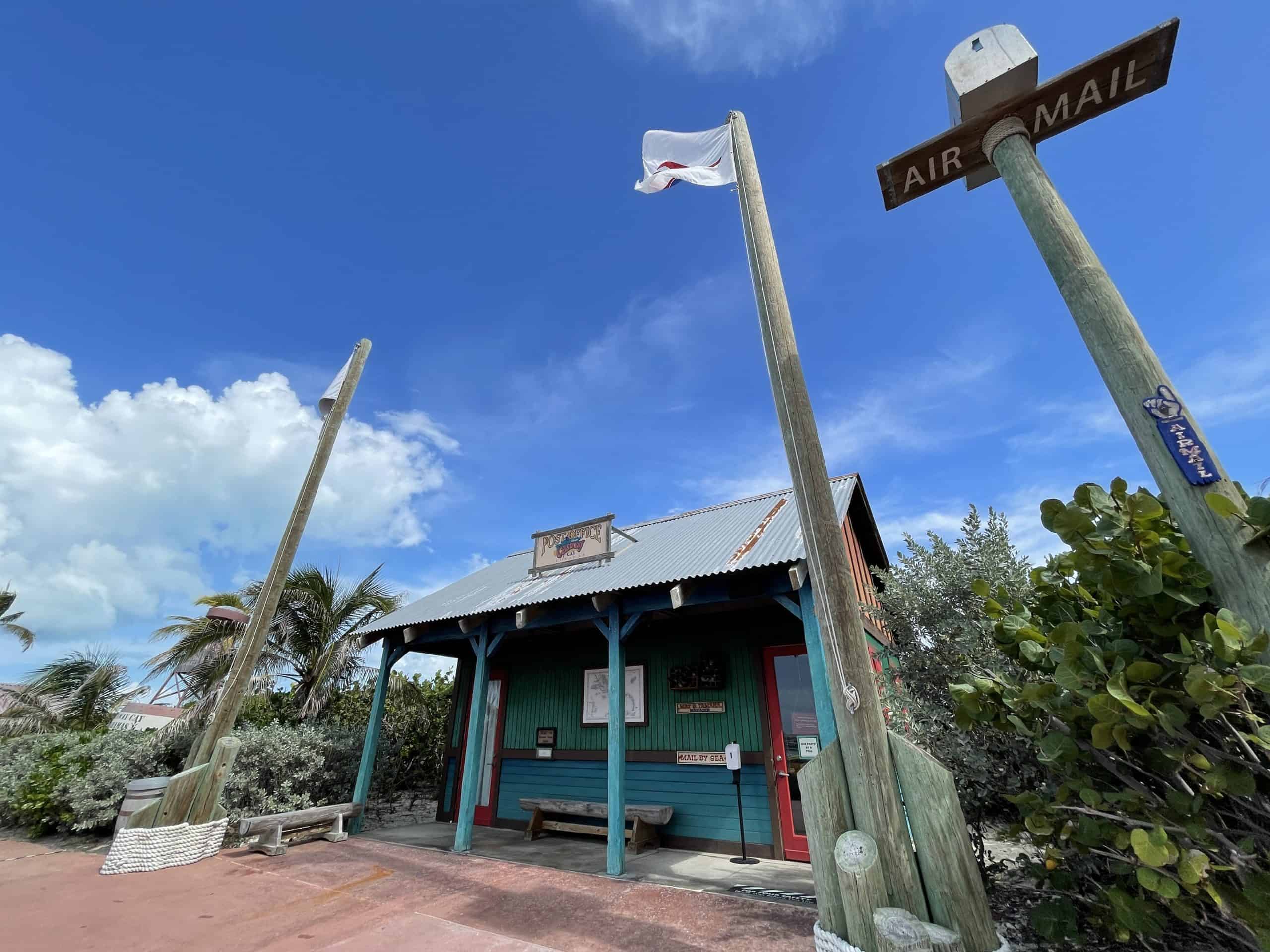 8. Disney offers a Castaway Cay 5K on the mornings that the ships dock there. You can sign up for free on the ship, and run/jog the path at your own pace. In the end, everyone who finishes gets a medallion.
(Note: After the cruise industry shutdown, the 5K is run on an individual basis and uses the honor system for a medal.)
9. These days, the only inhabitants on Castaway Cay are around 140 Disney cast members including boat captains, drivers, custodians, landscapers, and maintenance personnel.
Many crew members come ashore to work on the island, too, and residents from neighboring islands come to sell local goods on days when ships dock.
10. Disney Cruise Line, through Disney's Fairy Tale Weddings & Honeymoons, offers wedding and vow renewal packages on Castaway Cay.
READ NEXT: Disney Fantasy Trip Report: Preparing to Cruise