Disney Cruise Line and the Singapore Tourism Board announced today that Disney's recently acquired, partially-completed mega ship will be homeporting in Singapore.
Under a signed Memorandum of Understanding, Disney and the Singapore Tourism Board agreed to collaborate to homeport the upcoming Disney vessel in Singapore for at least five years starting in 2025.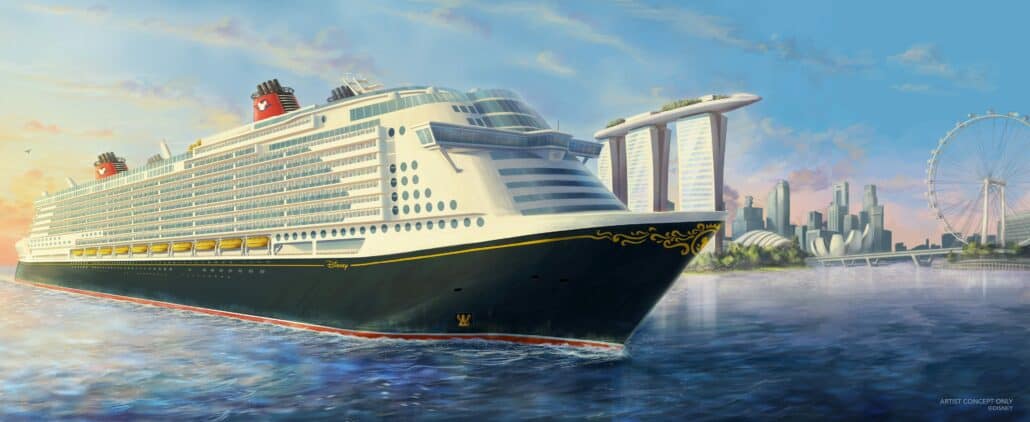 The vessel is the former Global Dream, which was under construction for Dream Cruises until the brand's parent company, Genting Hong Kong, went bankrupt at the beginning of 2022. In November, Disney Cruise Line confirmed that it had purchased the vessel, which was already partially completed at the shipyard. At the time, Disney said that it would not sail in the U.S.
"We look forward to welcoming the magic of Disney Cruise Line to Singapore in 2025," said Keith Tan, Chief Executive, Singapore Tourism Board (STB). "This is an important milestone for STB and reflects Disney Cruise Line's strong confidence in Singapore and Southeast Asia. The new Disney cruise ship will be an attraction itself and is expected to boost the tourism sector in Singapore for many years to come."
MORE: Royal Caribbean's Icon of the Seas to Feature Dueling Pianos, Walk-Up Champagne Window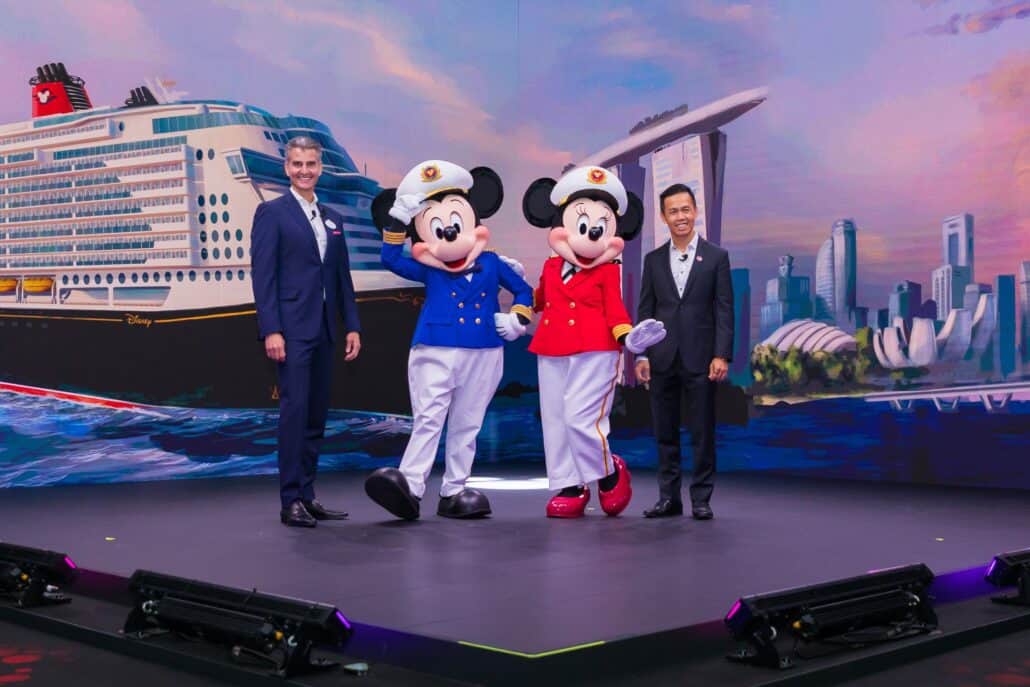 Singapore's strategic location, air connectivity, and port infrastructure make it a thriving cruise hub in southeast Asia. The addition of a Disney ship there has the potential to add millions of local and foreign cruise visitors across the five-year period.
The new ship will feature experiences that Disney Cruise Line guests have come to expect, including dedicated spaces for guests of all ages with characters integrated across the ship such as Captain Mickey and Minnie, Disney princesses, Marvel Super Heroes, and more.
The estimated passenger capacity of the vessel will be about 6,000 with around 2,300 crew members. It's expected to be among the first in the cruise industry to be fueled by green methanol.
Construction is projected to be completed at the MV Werften shipyard in Wismar, Germany under the management of Meyer Werft, which built Disney Dream, Fantasy, and Wish. The company is also constructing two additional Wish-class ships, the next of which — Disney Treasure — is scheduled to debut in 2024.
READ NEXT: Disney Cruise Line Announces Inaugural Itineraries to Lighthouse Point